Mockups are great way to show how your designs and products will look in a realistic and attractive way.
One of the best mockup generators around is Placeit's. They have thousands of templates that you can use for a huge range of products.
In this article, we're going to show you how to create mockups with Placeit, and how to utilize them effectively to promote your print on demand products.
Let's get started.
---
Jump to a specific section:
---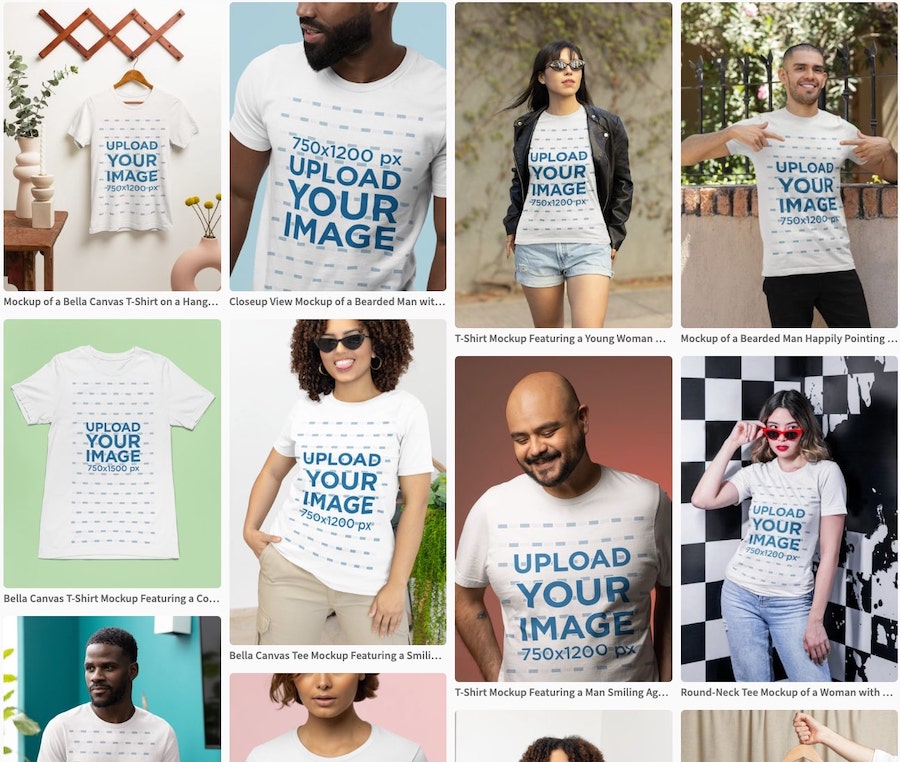 Before we dive into the article, if you're considering getting a Placeit subscription to access unlimited downloads of thousands of high quality mockups then use the button below to get 15% off the lifetime of your subscription:
What is Placeit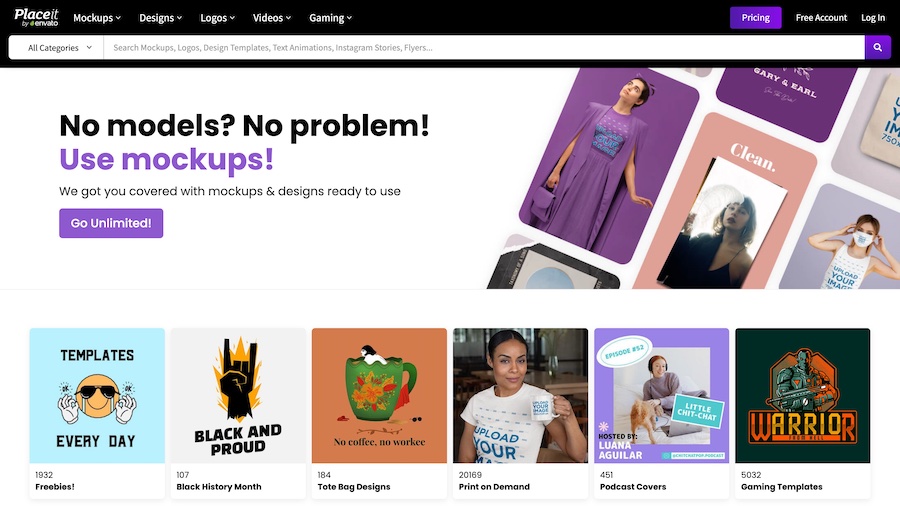 We won't bore you with a huge explanation of what Placeit is in this article as there's a good chance that you've already had experience with the tool.
In short, Placeit is a browser-based design tool that anyone, regardless of their design skills and experience, can use to create a range of design assets including mockups, logos, social media content, videos, and much more.
There are some free templates or you can purchase individual premium designs, alternatively you can purchase a monthly or annual subscription to Placeit that gives you unlimited downloads.
The articles below give you a more in-depth introduction and walkthrough of everything Placeit has to offer:
Why use Placeit to create mockups
Here are some of the main reasons you should be using Placeit mockups:
Images evoke a response
It's important to use good visuals to promote your product designs.
People respond emotively to quality imagery, and having great images can go a long way to getting a sale or helping your products be remembered longer (so they might come back to buy later on).
Quality and consistent imagery can also help you develop a certain look and essence a memorable brand that people begin to trust.
Placeit mockups can go some way to helping you achieve this.
You can see a mockup image from an Etsy store below which is okay but the text design doesn't sit quite right on the t-shirt, so we created a couple of mockups on Placeit that you can see below that we think could do a better job of promoting the product: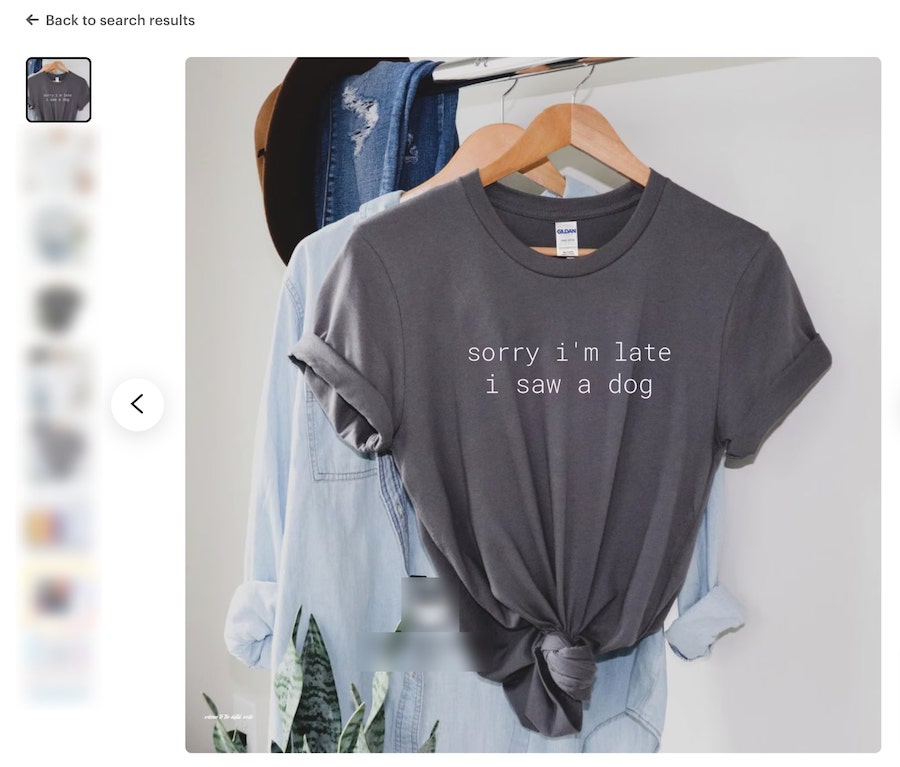 Mockups from Placeit: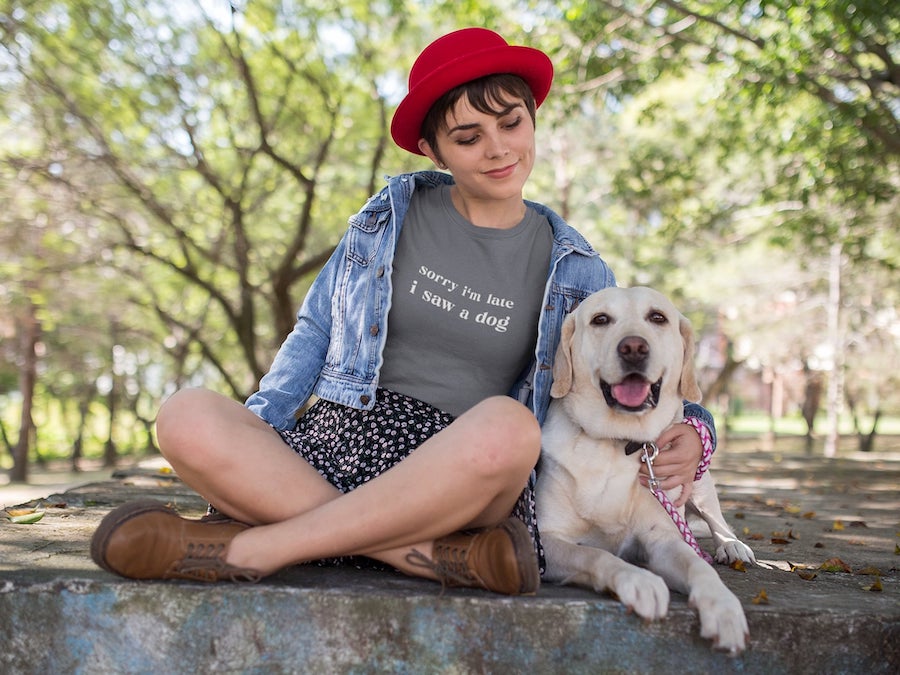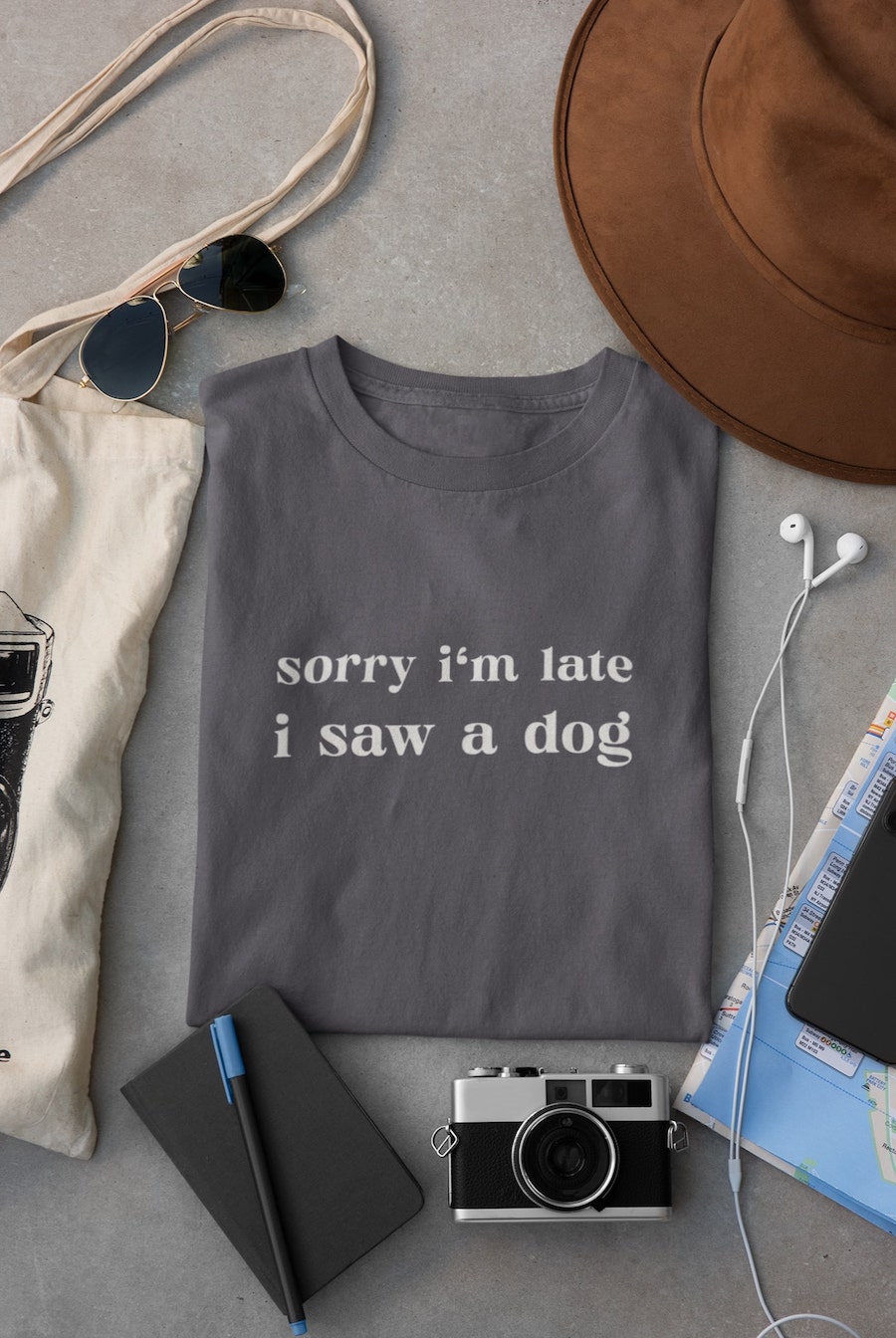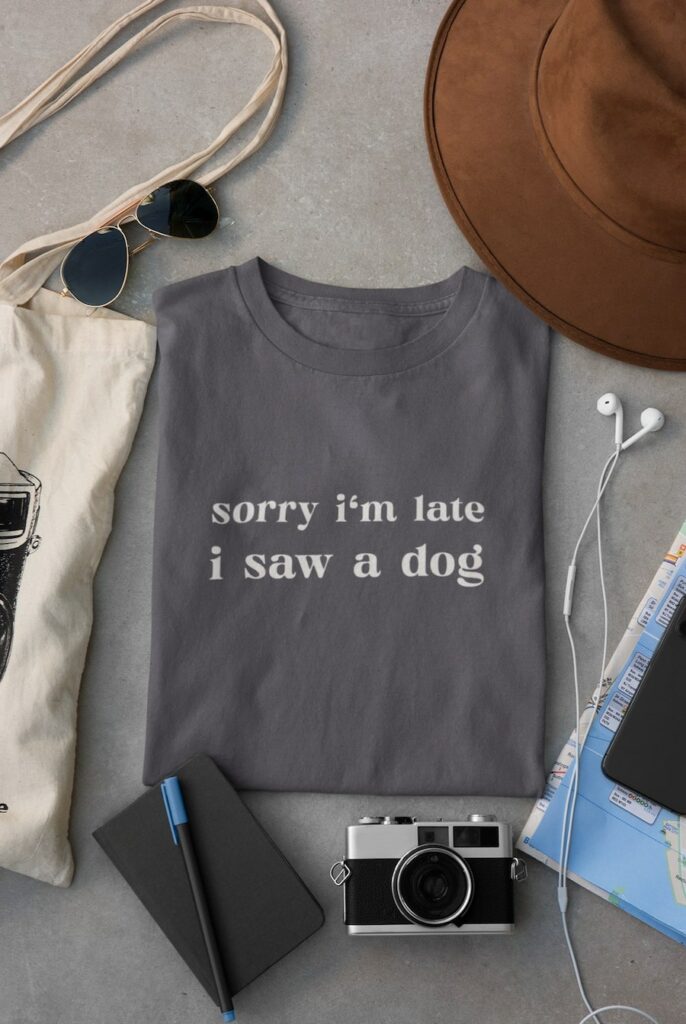 Save time, money, and resources
You could hire models to wear your designs, or you could learn a complicated tool like Photoshop to make your own mockups, or simply use a browser-based tool like Placeit that has done all the hard work for you.
They've taken photos of thousands of products, worked with models of all backgrounds to wear/hold/use them, taken photos in different environments and settings, and created a tool that allows you to put your design on any of those images in seconds.
So, it's a no brainer! You save time, money, and can focus on promoting your products.
Huge mockup library
Placeit has by far the most mockup templates on offer out of all the online mockup generators.
There are some great alternatives such as Smart Mockups but at the moment you won't find a bigger mockup library anywhere else on the web.
Go beyond the standard mockups
Some print on demand platforms like Printful and Printify have their own inbuilt mockup generators.
The images they provide can be useful but often their mockup images aren't the best. Placeit can provide you with additional mockups that are more engaging to help you promote your print on demand products and designs.
Below you can see an example of a standard Printify mockup for a Bella+Canvas 3005 t-shirt versus a mockup of the same product from Placeit.
We think the Placeit ones gives potential buyers a better idea of how the t-shirt will look and fit: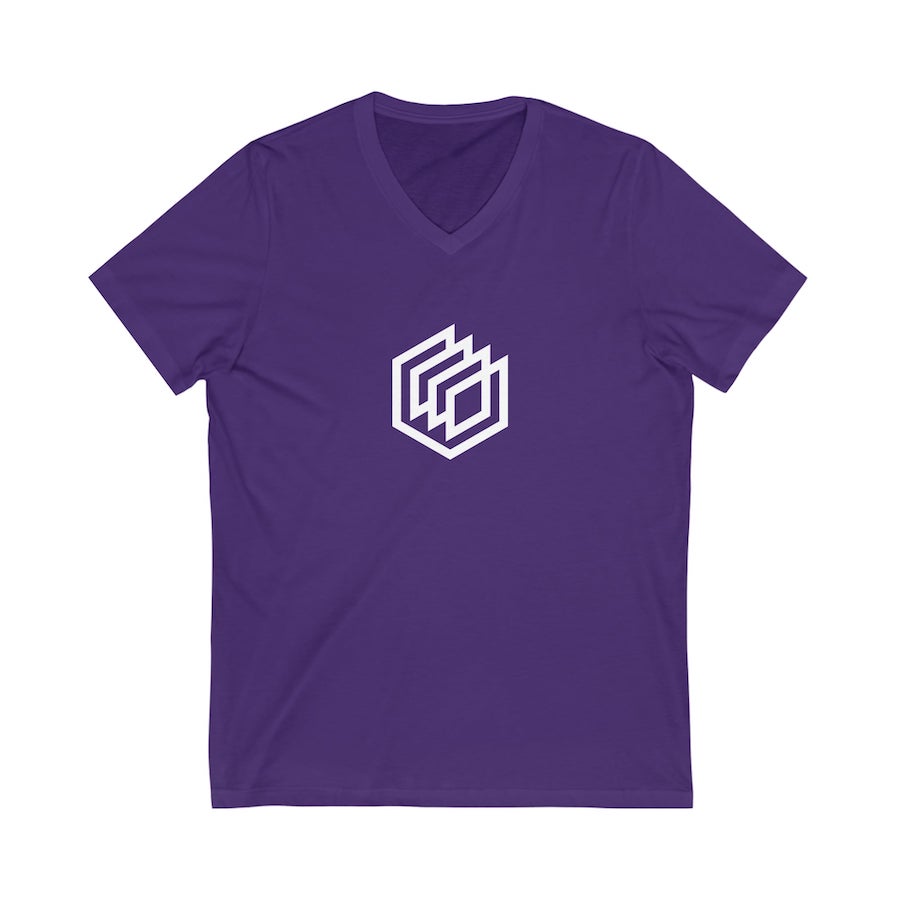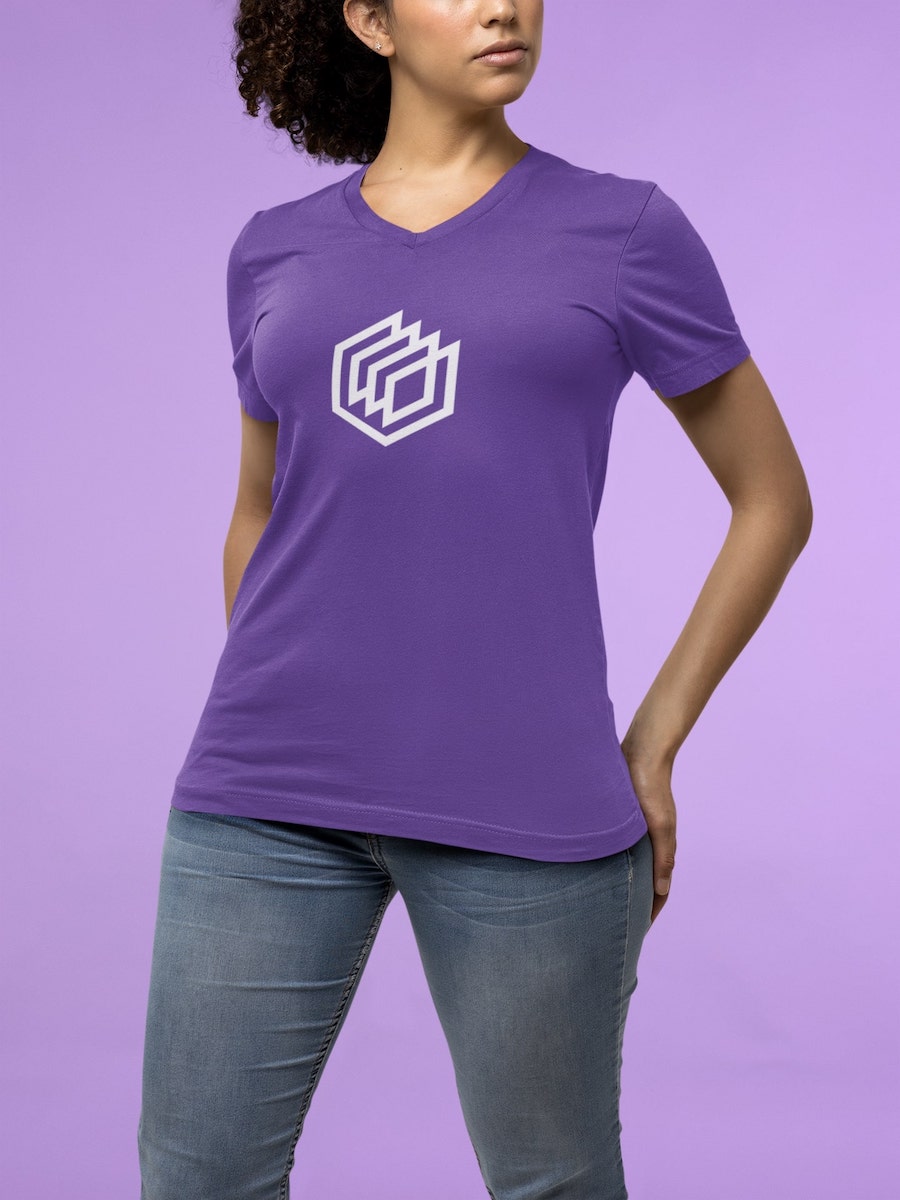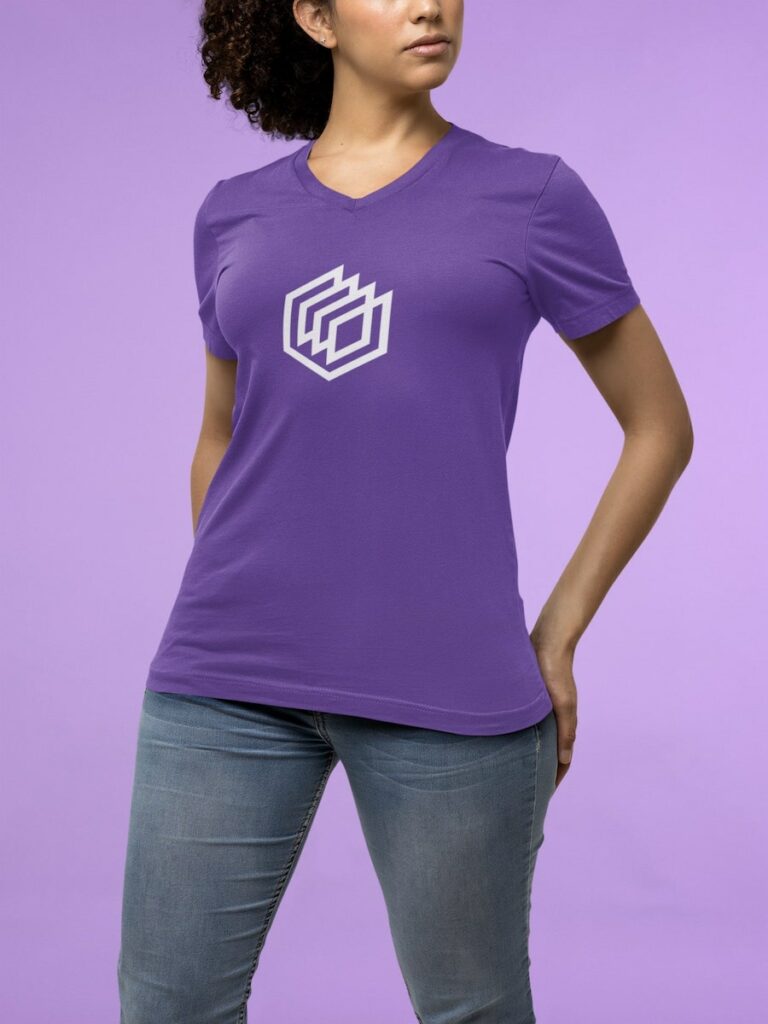 It's super easy to use
The best part is that it's insanely easy to create mockups on Placeit, and we show you the exact steps in the next section.
Related articles:
How to make mockups on Placeit
Creating mockups on Placeit is incredibly simple. Here are the steps to take:
Step 1: Go to your chosen category
Navigate to the mockup area on Placeit (this link takes you there) and use the filters on the left side to select the relevant mockup category.
For example, we're going to choose 'Tote bags':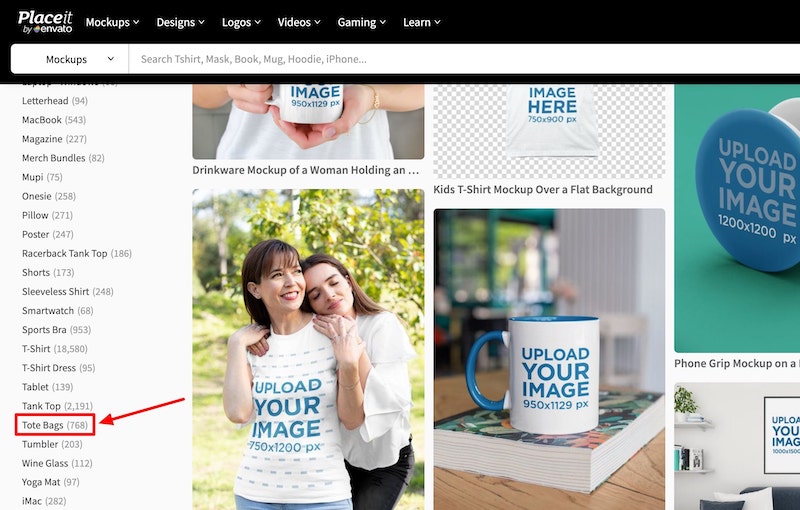 You can also simply input a search term into the search bar to find relevant mockups, or use the dropdown menu to find the relevant mockup category (although not all the mockup categories are available from the menu area):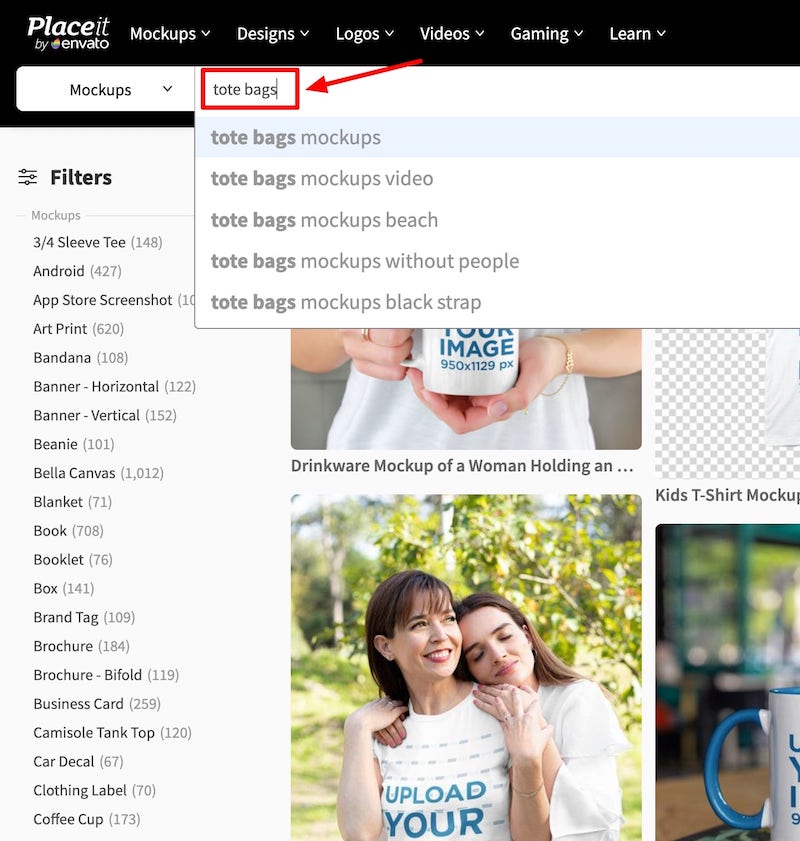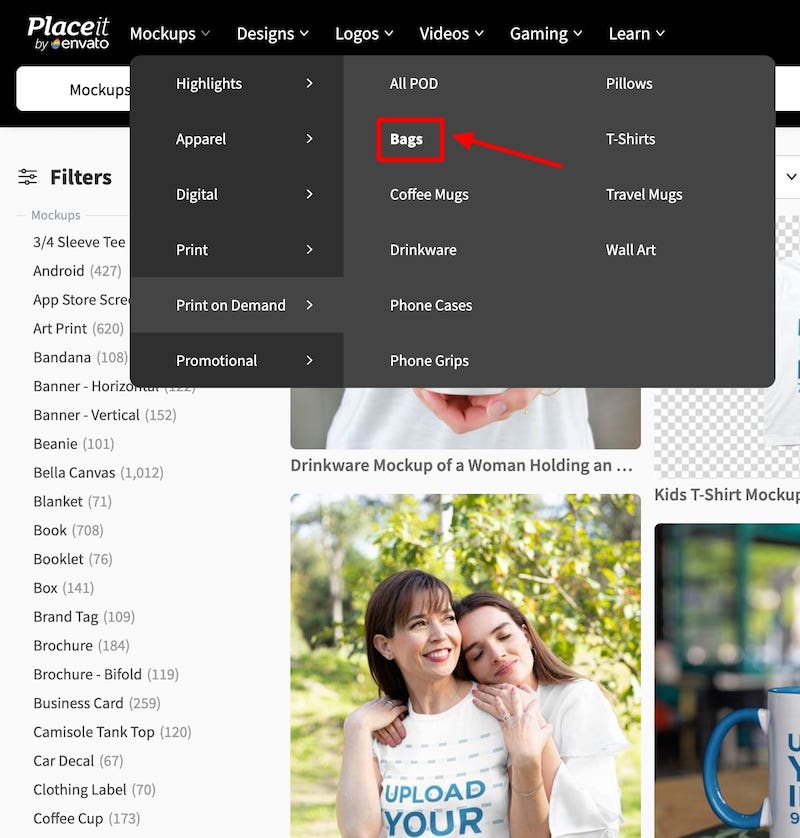 The search bar option is particularly useful if you have a specific product in mind e.g. 'Bella+Canvas 3001' t-shirt: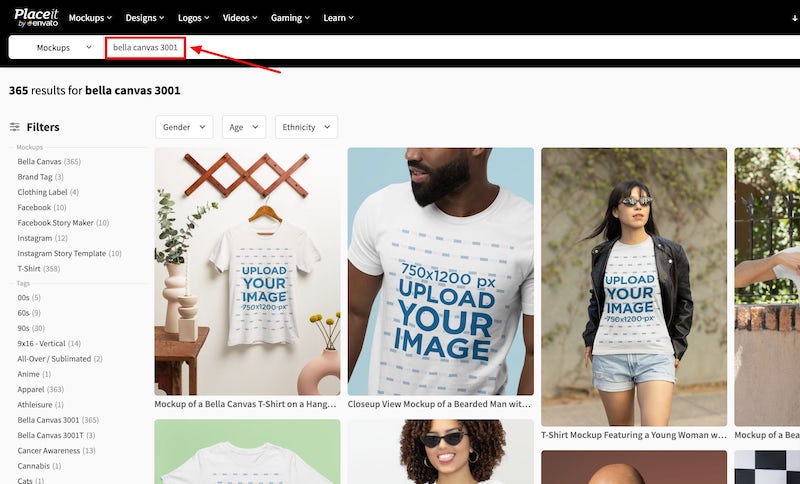 Step 2: Choose your mockup template
To narrow down your search even further to find the perfect mockup you can use more filters.
For example, you can sort the mockups by 'Best selling' to see the most popular templates in your chosen category: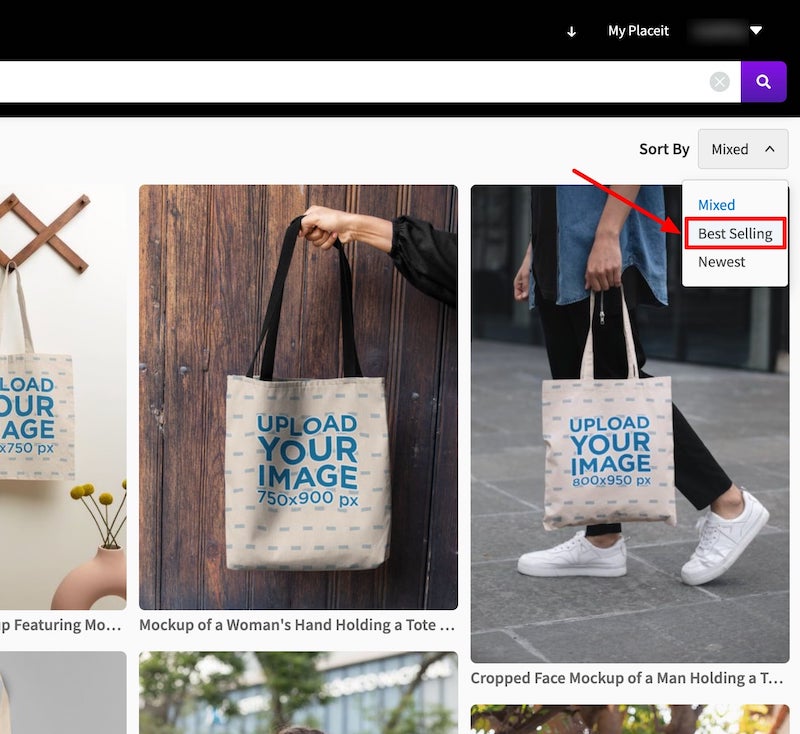 Or, if you have a specific model type in mind you can filter the results to show only relevant models. You can filter by gender, age, and ethnicity: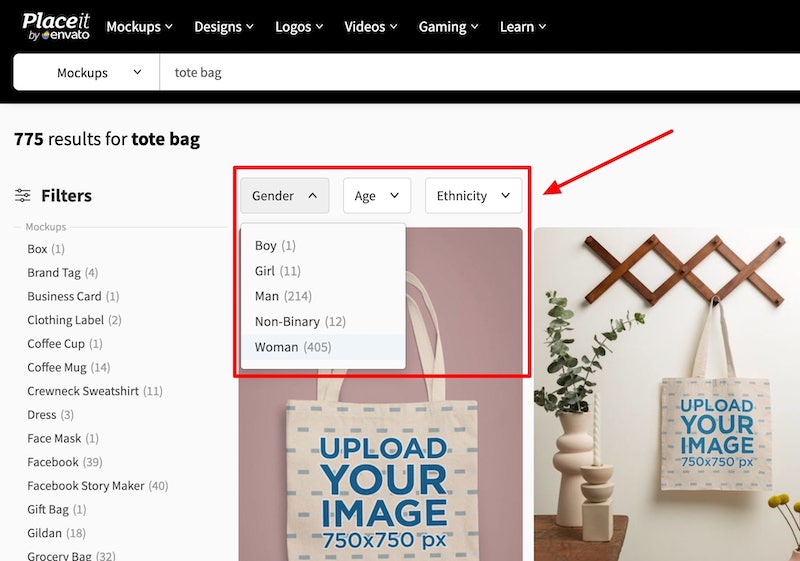 Once you've found your ideal template simply click on it and you will be taken to page where you can customize it.
Step 3: Customize your mockup
The customization options might be slightly different depending on the mockup template you choose but typically you'll be able to change the product color at the very least.
Some templates allow you to add a background image or change the background color. In the template we chose you could change the product color, background color, or add/upload a background image: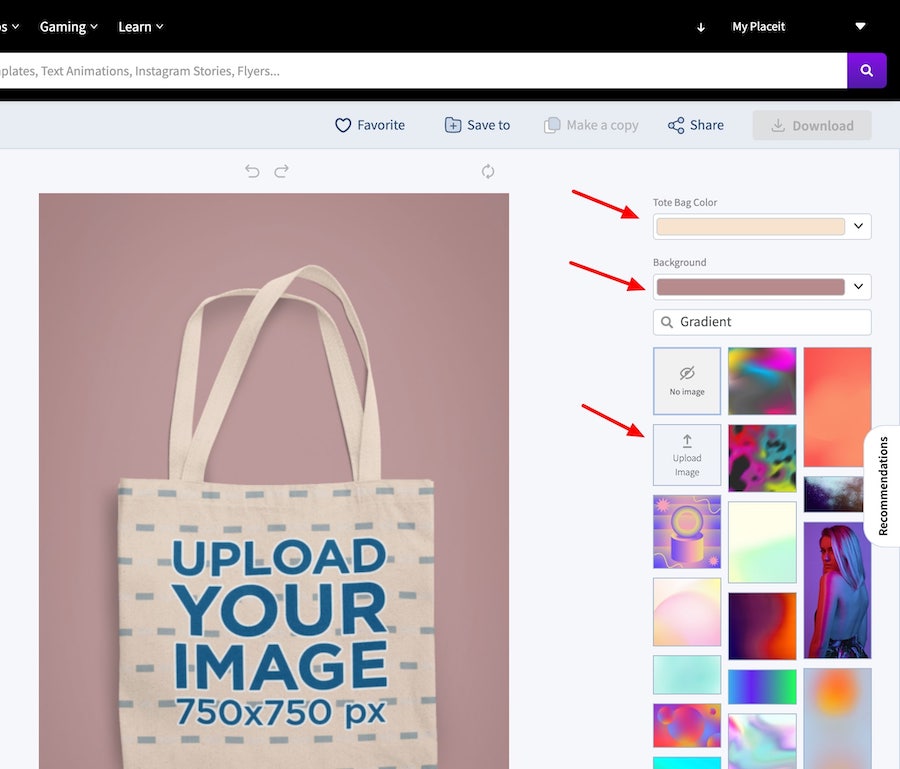 If you're creating a mockup for an existing product in your print on demand store, you can grab the color hex code from your print on demand platform and put that into Placeit so it will match up perfectly: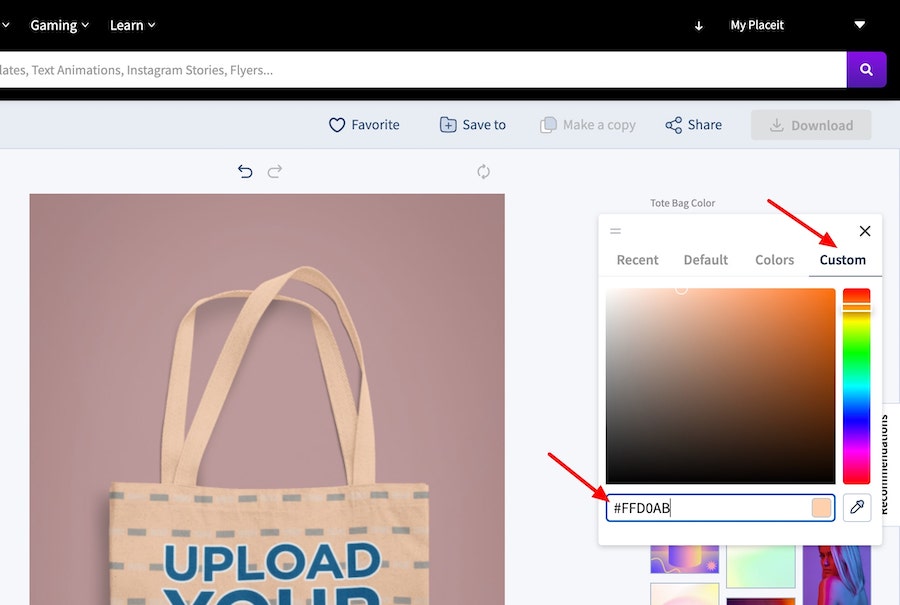 Now you can add the design that you want to see on the product by clicking the 'Insert Image' button (the button sometimes says 'Drop File Here!' too).
Placeit gives you the option to upload a design from your device, choose a recently uploaded design, or use a design that you created and downloaded previously on Placeit (Import from Downloads):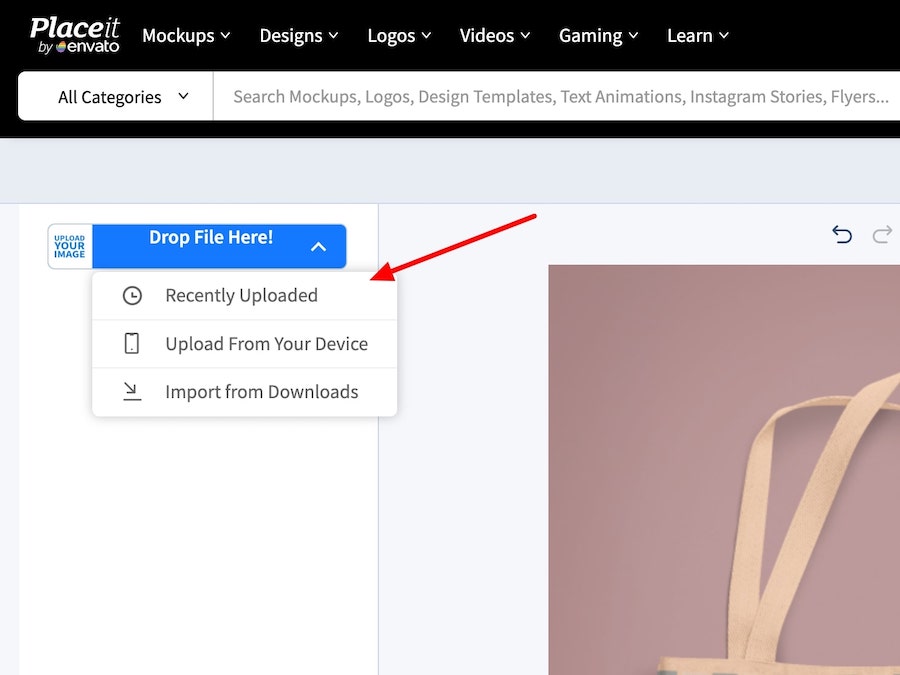 Resize and position the design so it looks how you want it to, and then press the 'Crop' button to confirm the design placement: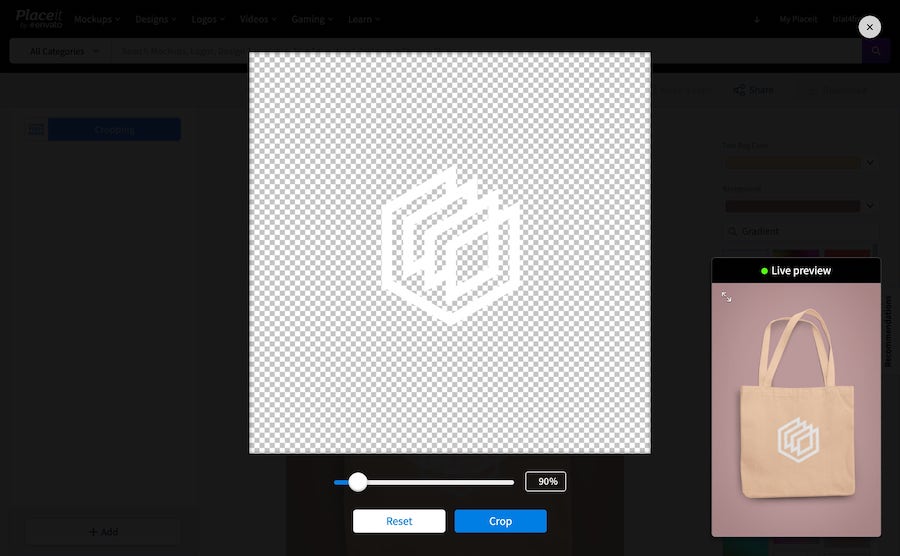 You can add additional design elements such as text fields and extra graphics by clicking the '+ Add' button on the bottom left of the editor area: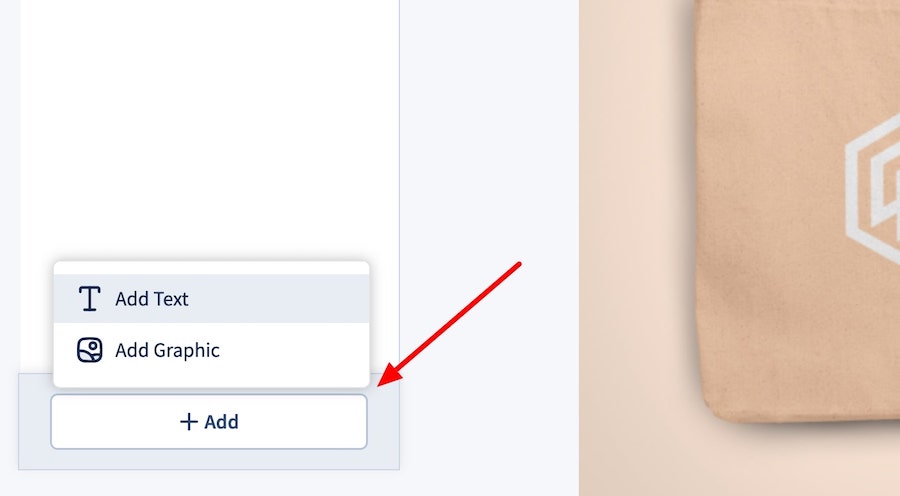 Any new text or graphic elements will appear on the left side of the editor so you can customize them from there: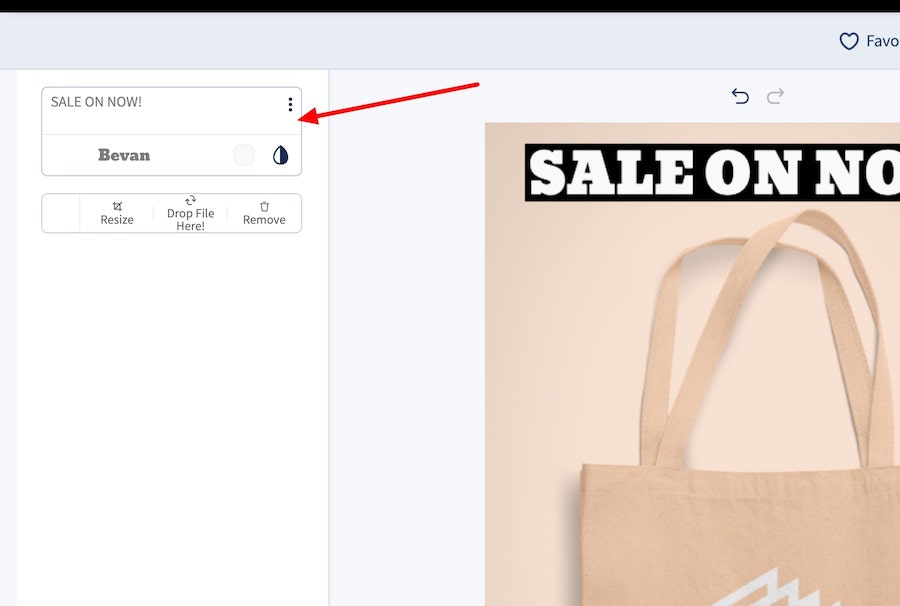 Once you're happy with your mockup it's time to download it. All you need to do is click the 'Download' button, and Placeit will produce a PNG file of the image for you. Easy as that!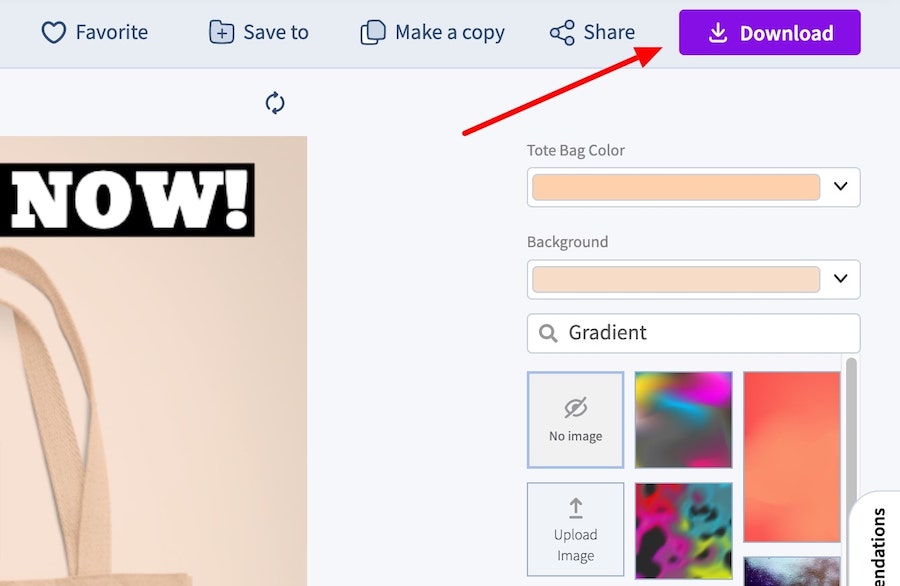 Perfect mockups for print on demand
Whatever print on demand products you're selling, there's a very good chance Placeit will have a range of mockups that match your product that you can use to help promote it.
Here are just a few examples of mockups that are perfect for some of the products found on Printful and Printify:
T-shirts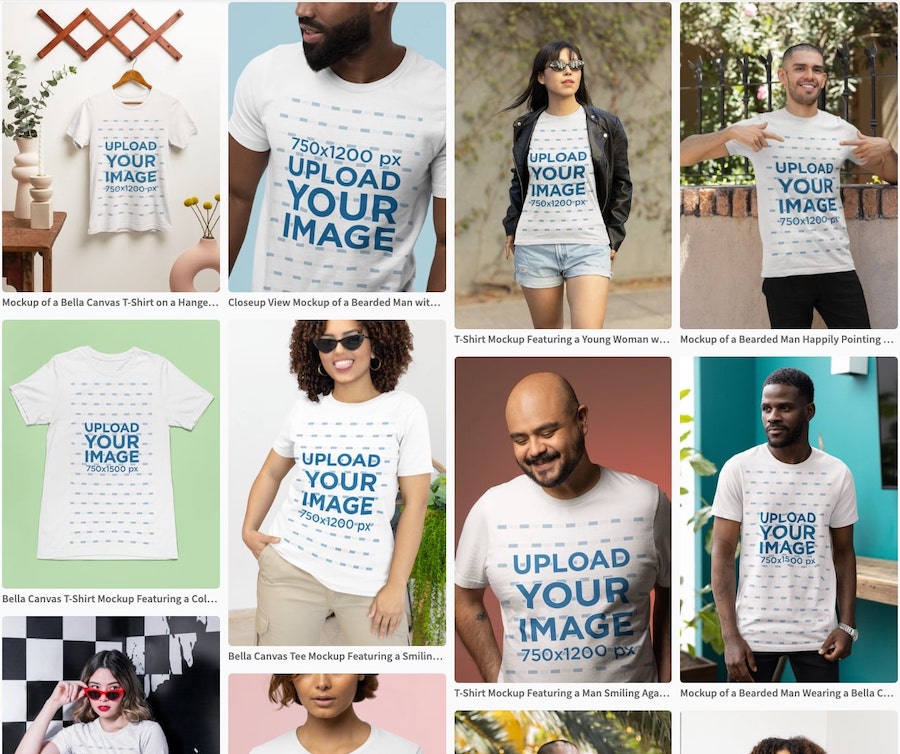 Other apparel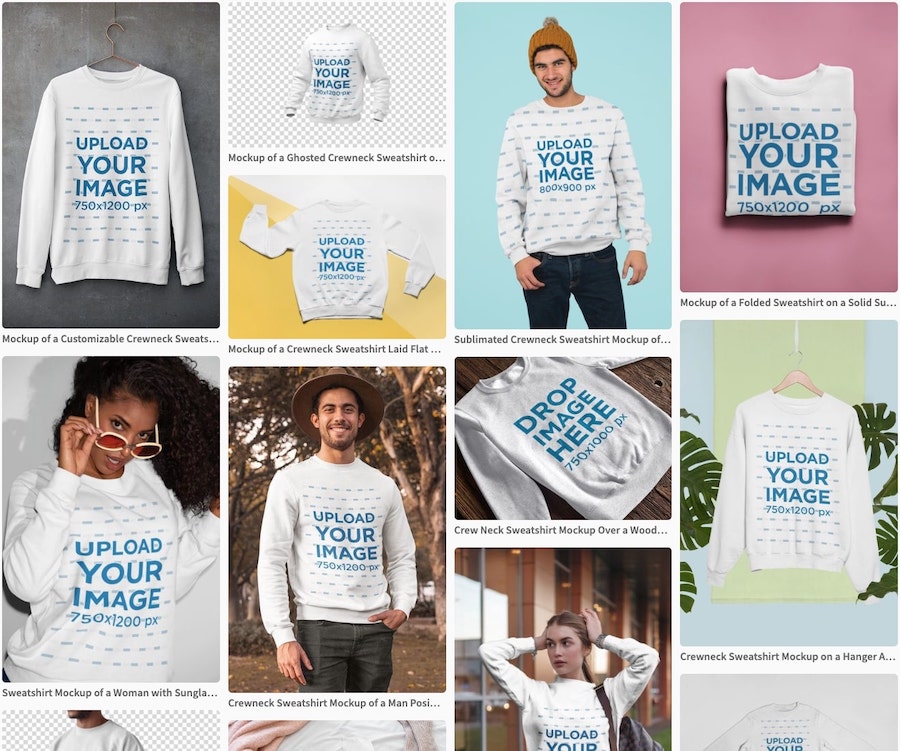 Mugs & drinkware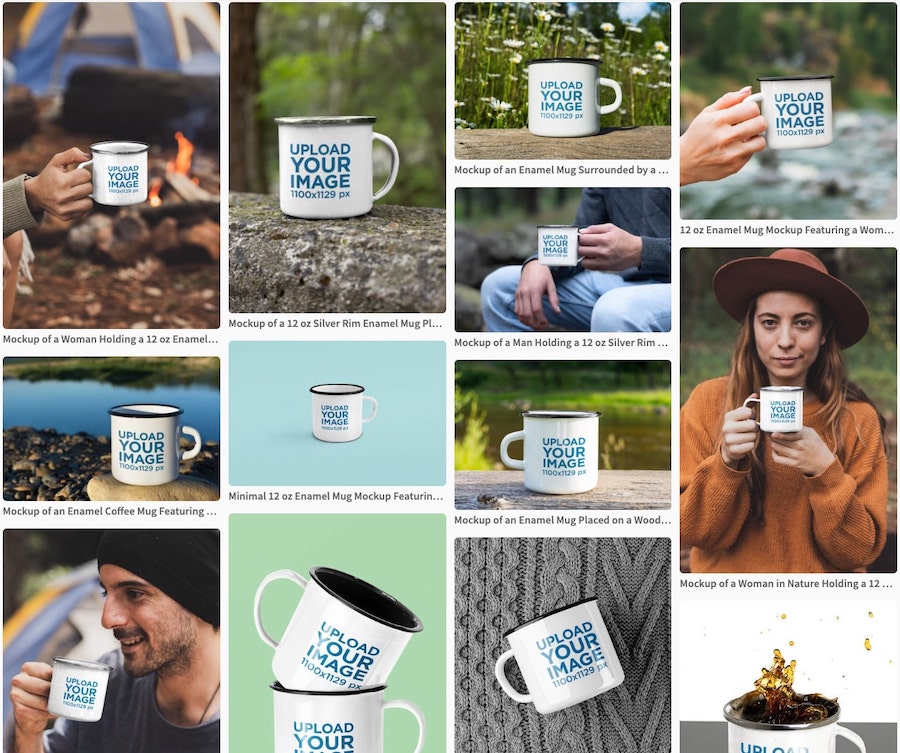 Phone cases & grips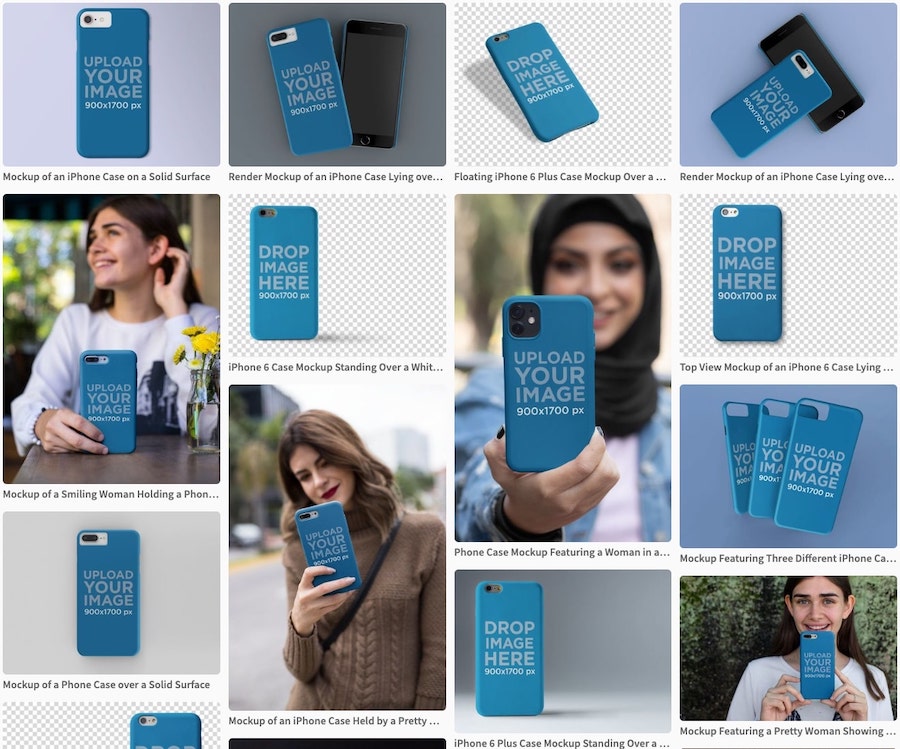 Bags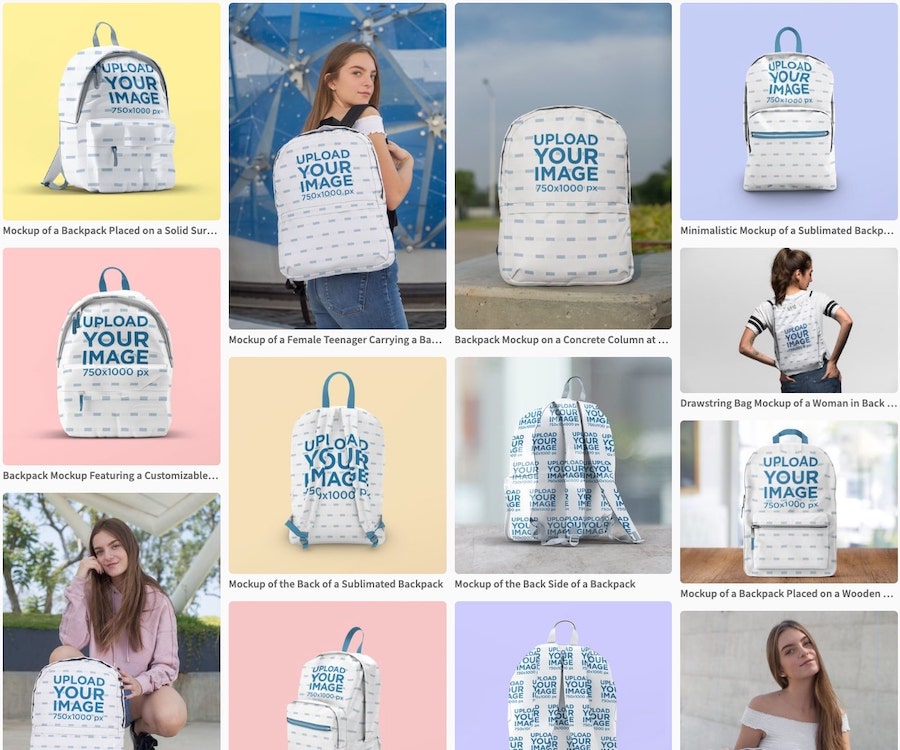 Art prints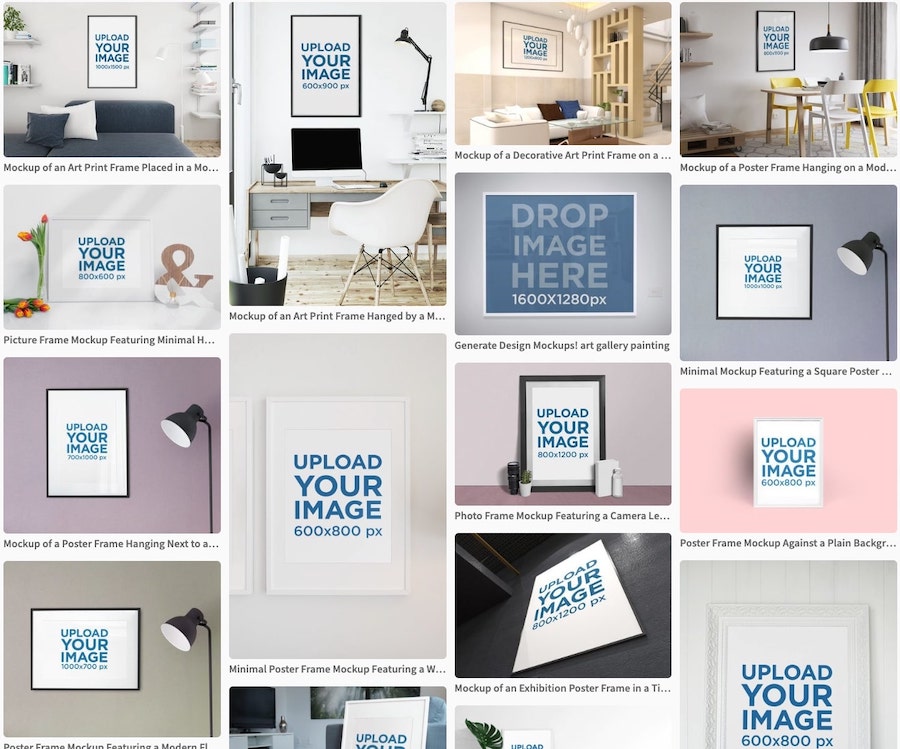 How to use Placeit mockups
The best thing to do with mockups from Placeit (or any other mockup source) is to check out the competition on the platform where you're selling your product (e.g. Etsy) and see what kinds of mockups are being used by popular competing products.
Then find similar mockups from Placeit and test these out to see what works best for you. You can keep testing and over time you'll have a solid set of mockups that you know work well with your product.
Placeit has thousands of templates so you can do plenty of testing and optimizing.
Here are some types of mockups from Placeit to test out for you product listings:
Realistic imagery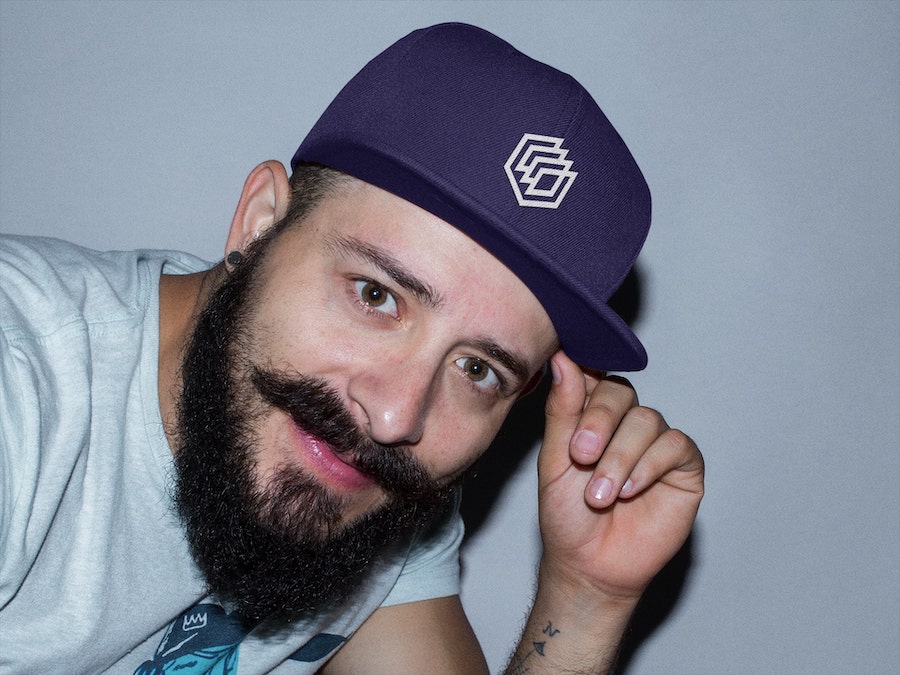 Placeit allows you to showcase your products in a realistic way so potential buyers can easily image themselves wearing or using the product.
Whether you're using the images in product listings, social media content or ads, having realistic portrayals of your products is going to be useful, and is certainly worth testing out.
The mockup above (from Placeit) of an embroidered hat is a great example!
Lifestyle and environmental mockups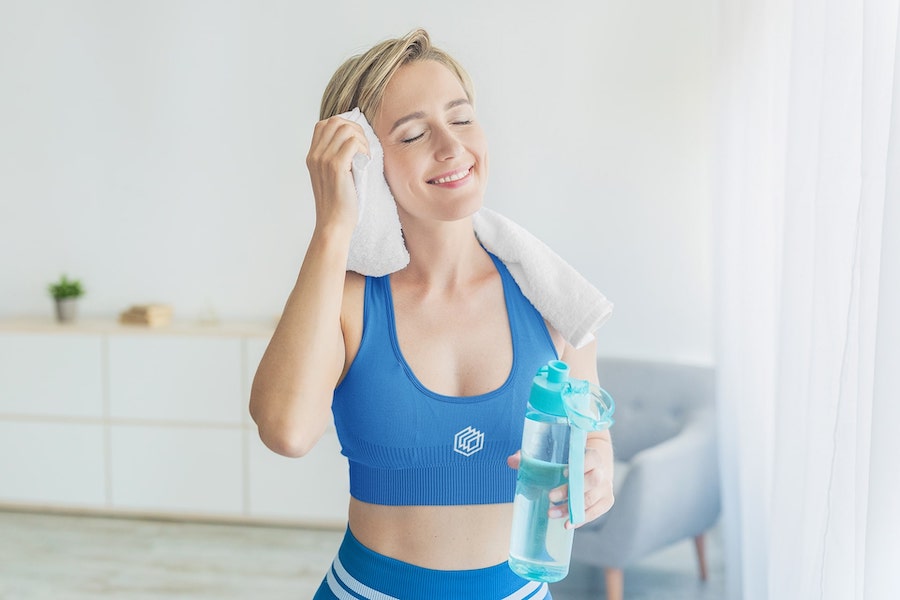 You can also test out different lifestyle and environmental mockup images to see what works best for your products.
These are particularly useful if you're targeting very specific audiences.
Here are some examples of the different themes available on Placeit:
Couples mockups
Family mockups
Pet mockups
Sports mockups
Hobby mockups
Work environment mockups
Cityscape mockups
Nature mockups
Seasonal mockups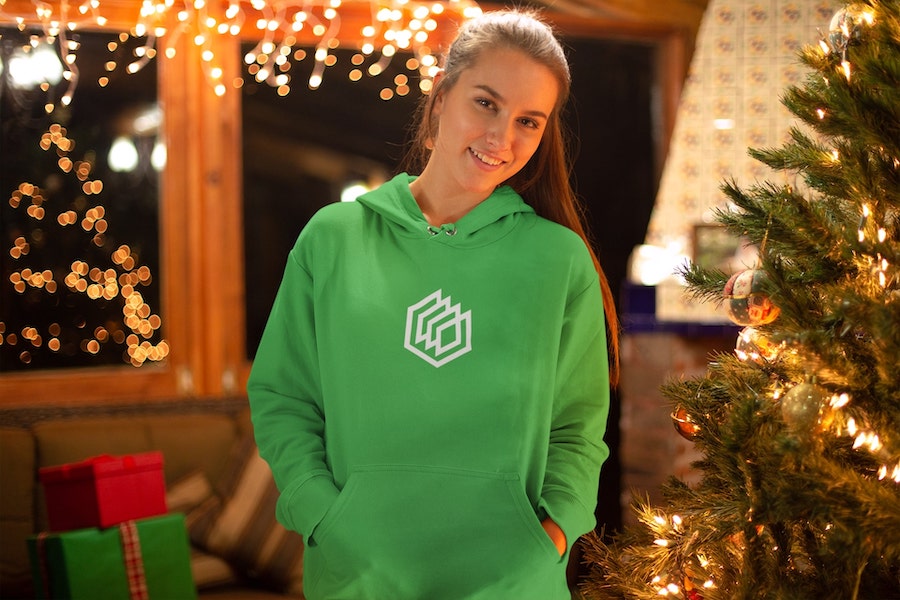 Here are some of the best seasonal themes available on Placeit:
Christmas
Halloween
Mother's day
Father's day
New years
Summer
Winter
Hanukkah
Ramadan
Easter
Video mockups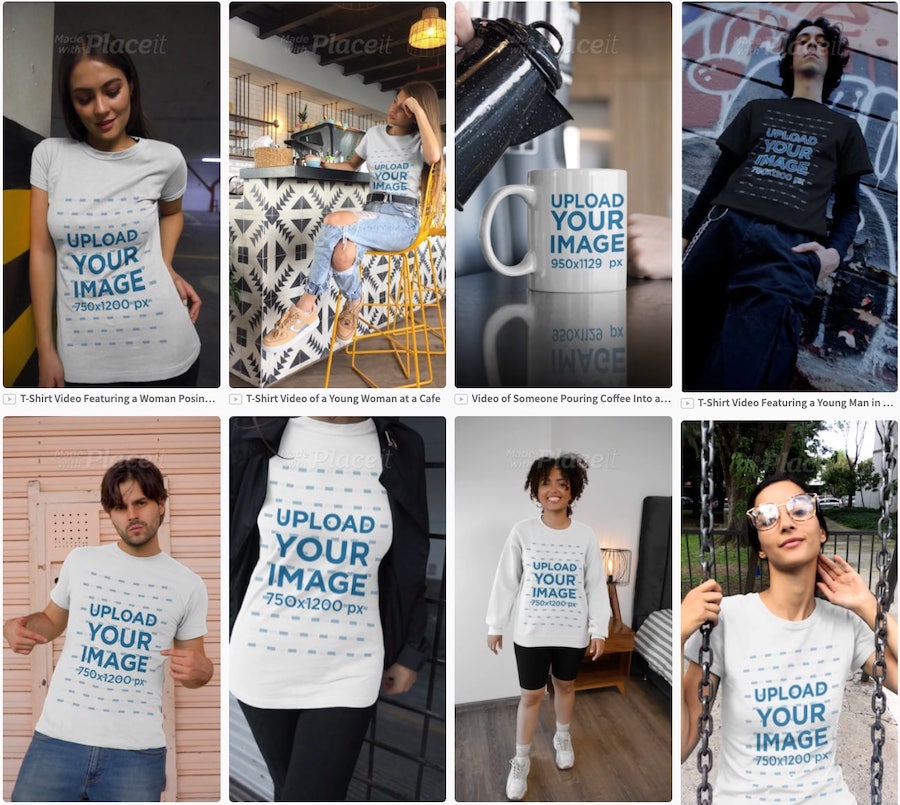 You can even create video mockups on Placeit (in seconds), these are perfect for your product listings (tests have shown that videos can help increase conversion rates on Etsy).
They can also be used for social media promotion!
Related articles:
Bonus tip: Social media promotion
You can use Placeit mockups and video mockups to promote your products and get more sales via social media. Here's a video that shares some great tips on the topic:
Get free mockups on Placeit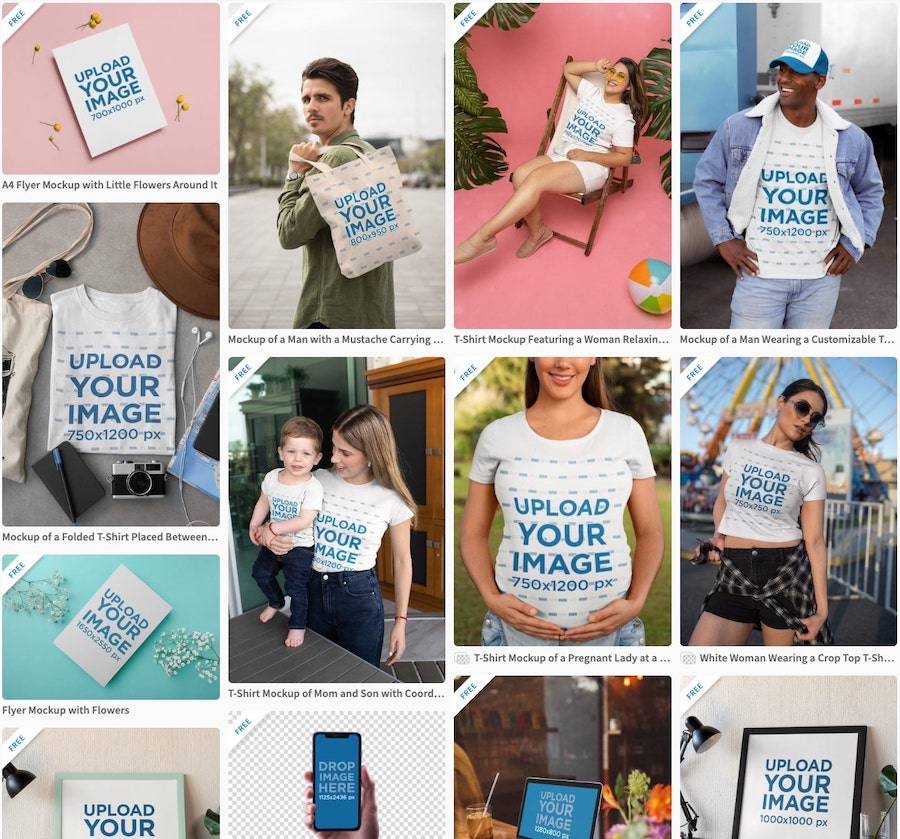 If you're on a seriously tight budget you can get 100% free mockups on Placeit too.
They update their free template library often, and these usually contain a good number of mockups for a variety of products (there's currently over 100 templates that are completely free).
So, be sure to check out what's on offer there for a fantastic bargain!
What else you can do with Placeit
You can do plenty. Here's some other things you can create with Placeit:
Merch designs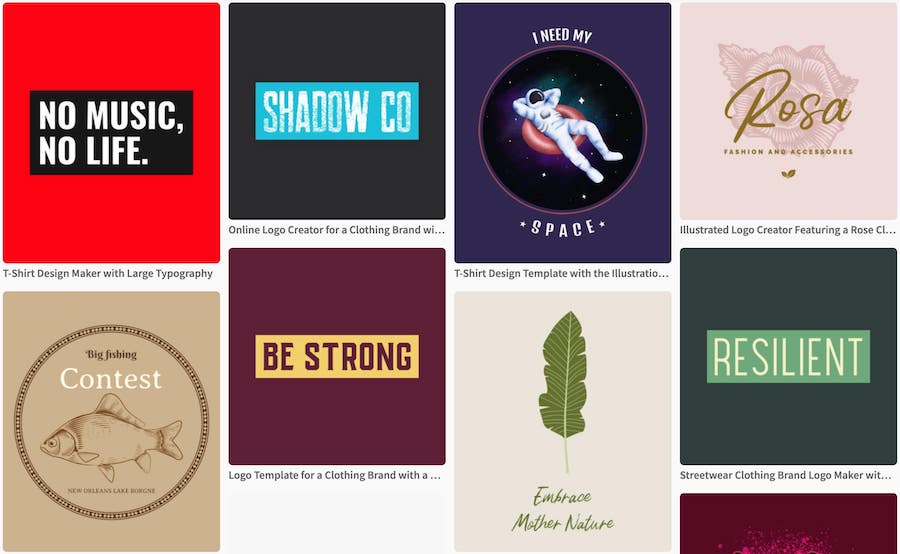 Print on demand sellers can create merch designs through Placeit.
They have over 17,000 templates for t-shirt designs but these can used on other products too.
Related articles:
Logos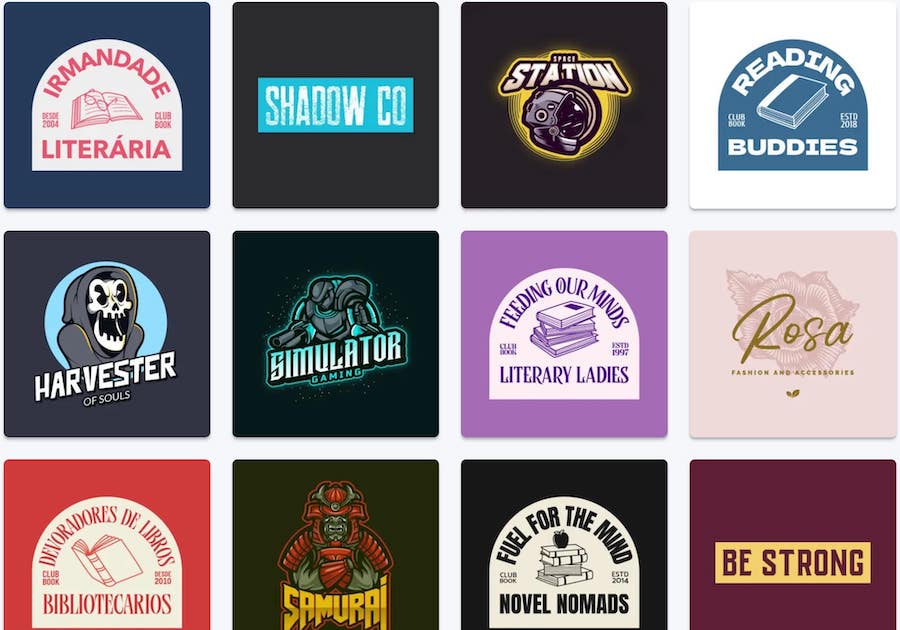 If you're a solopreneur, SMB, or just someone who wants to make their own logo then Placeit is a great tool.
They have over 19,000 templates for logo designs and these cover a huge range of niches, styles, and formats. They're particularly strong when it comes to the gaming niche with over 5,000 logo templates alone in that category.
Related articles:
Social media content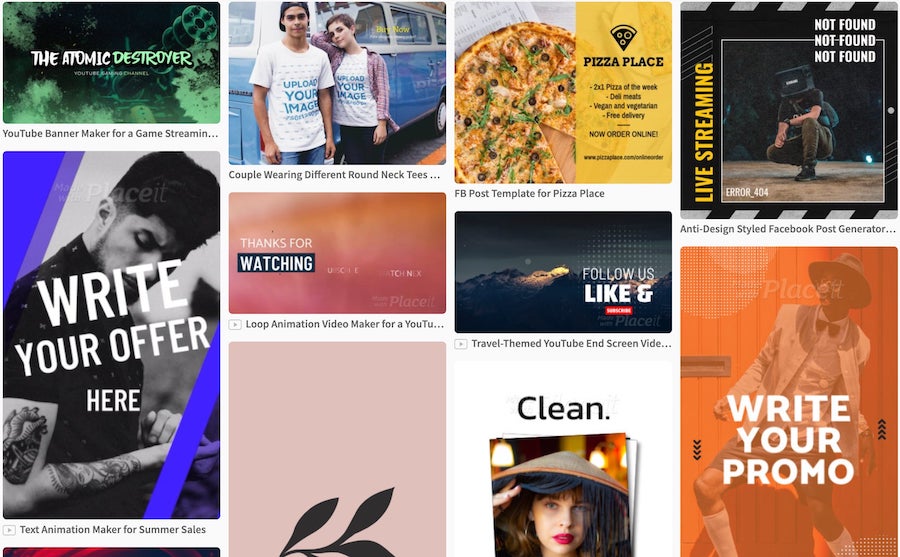 You can create social media branding and content with Placeit. They have templates for all the major platforms including Instagram, TikTok, Facebook, LinkedIn, Twitter, and more.
Twitch & gaming designs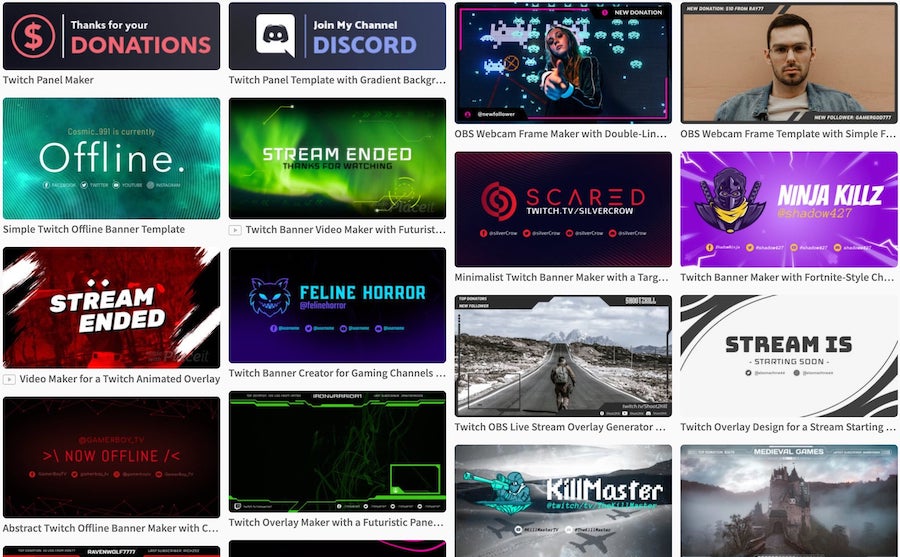 If you're a streamer you can can create Twitch designs with Placeit including overlays, panels, banners, webcam frames, emotes, and much more.
Placeit makes it incredibly easy and affordable to brand your who Twitch channel and live streams.
Related articles:
YouTube designs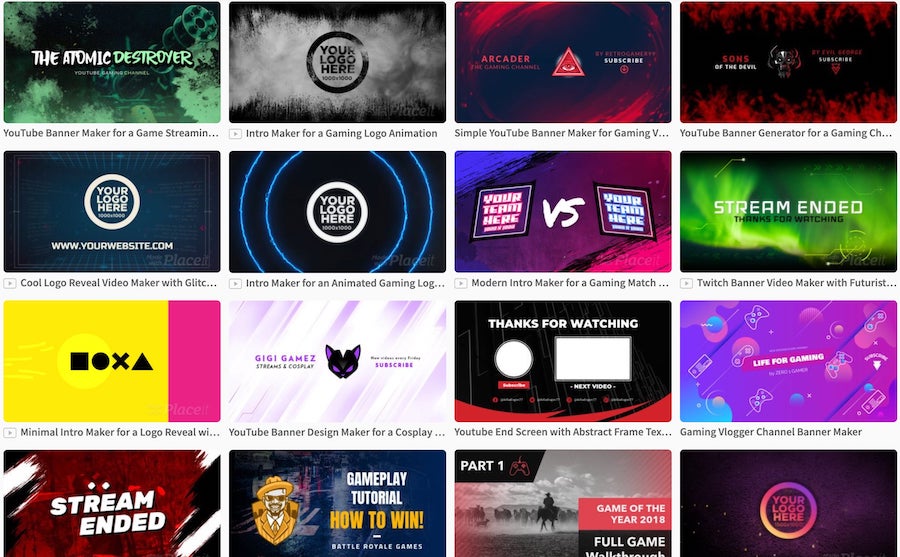 YouTubers can brand their whole channel and videos with Placeit. They have templates for thumbnails, banners, lower thirds, overlays, end cards, and more.
Related articles:
Alternative mockup generators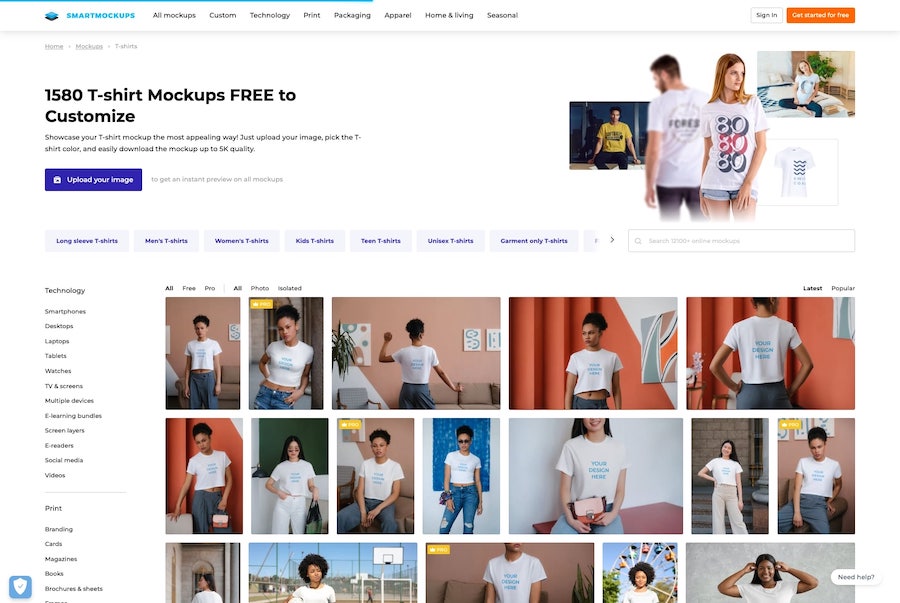 There are quite a few Placeit alternatives that you can use if you don't find what you're after on Placeit's mockup tool.
When it comes to creating mockups online, the best alternative at the moment is probably Smart Mockups, here's a list of the best alternatives: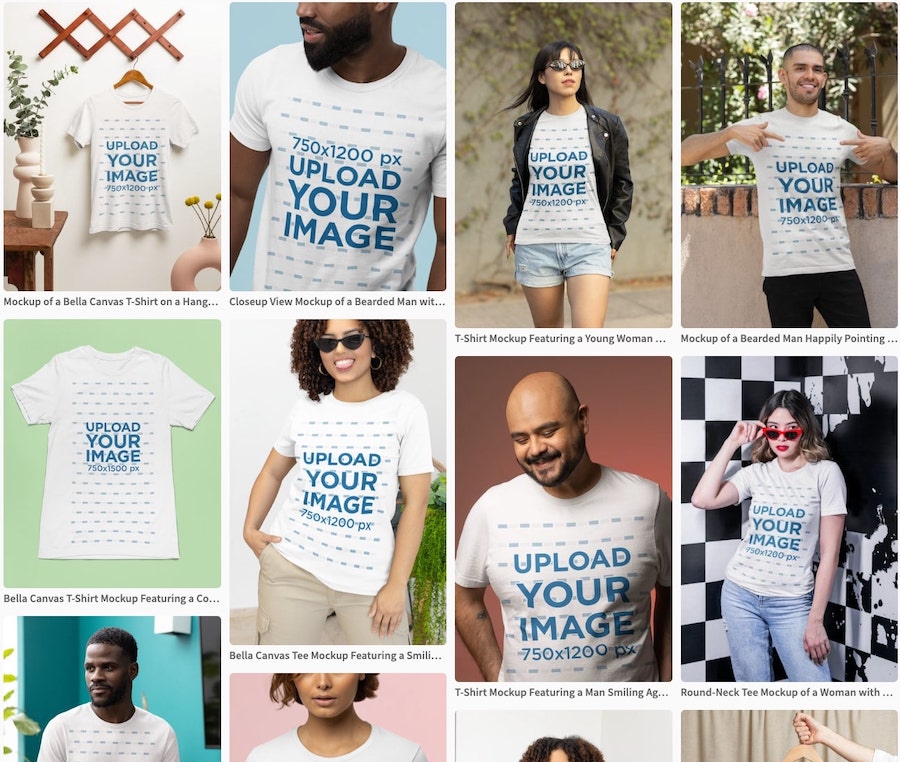 Remember, if you're considering getting a Placeit subscription to access unlimited downloads of thousands of high quality mockups and more, then use the button below to get 15% off the lifetime of your subscription:
FAQs
Answers to some commonly asked questions regarding Placeit's mockup generator and mockups:
Are Placeit mockups free?
Yes, Placeit has a free templates section which refresh every so often. Usually there's over 100 free mockups at any give time.
You can access the free mockups via this link.
What can I use instead of Placeit?
As mentioned previously, there are some awesome Placeit alternatives with the best being Smart Mockups. Here's the full list of alternative mockup generators:
Be sure to check out our article – Best mockup websites – to discover other great resources for mockups.
How do you make a mockup on Placeit?
Follow the steps outlined earlier in this article. To summarize, here are the steps to creating mockups on Placeit:
Go to the relevant mockup category
Sort and browse the templates to find the perfect one
Customize the mockup image
Download it
It's super easy to do!
How much does Placeit cost?
With Placeit you can either subscribe to get unlimited downloads or you can purchase individual templates.
Here's a price breakdown:
Some free templates
Single mockup template: $7.95 USD
Single design template: $2.95 USD
Single video template: $9.95 USD
Single logo template: $9.95 USD
Monthly subscription: $14.95 USD
Annal subscription: $89.69 USD
Remember, you can get 15% off the lifetime price of a Placeit subscription. Click here to get that deal.
Related articles & resources
Wrapping things up
So, there you have it, that's how you can quickly and easily create high-quality mockups using Placeit, and how to make the most of them.
Tools like Placeit and other online mockup generators make the process of creating product mockups for your print on demand store insanely easy.
Enjoy creating, and if you have any questions, comments, or suggestions, leave a comment below!