Are you looking for a way to quickly and easily create your own Twitch graphics to make your channel stand out?
Well, you're in luck. You can create almost everything you need using Placeit and we're going to show you how.
From eye-catching logos to overlays and Twitch panels to stream screens, we'll show you how Placeit allows you to create a consistent and branded set of graphics for your Twitch channel with no design experience required.
Before we dive in it's likely you'll need a Placeit subscription to download all the designs you'll need for your channel. You can get 15% off a Placeit subscription using this link.
Also, if you prefer using Canva you can create all your Twitch graphics with Canva too.
---
Jump to a specific section:
---
Overview
To show you everything that Placeit can do for your Twitch channel we're going to create all the essential stream graphics for a fictional Twitch channel "The Lab".
This fictional Twitch channel has no custom graphics so we're going to create a full set for them including:
Twitch logo/Icon
Channel banner
Twitch panels
Webcam frame overlay
Gameplay overlay
Just chatting screen
Stinger transition
Stream alerts
Streaming starting, Intermission, & ending screens
Offline banner
Stream promo material
The style we're going for with The Lab's graphics is bright, eye-catching, and fun.
Let's dive right in and see what we can create with Placeit.
Twitch logo/Icon
Creating a Twitch logo (which can also be used as a channel icon) is incredibly easy to do with Placeit (one of the best online logo makers in our opinion).
All you have to do is go to the logo maker on Placeit and choose a category that matches what you're looking for (e.g. Gaming team or Abstract) and then pick a logo design that you'd like to customize.
You'll see a good range and variety of logo designs whatever category you choose, so it's worth spending some time browsing the designs to find a few that have the look you're going for: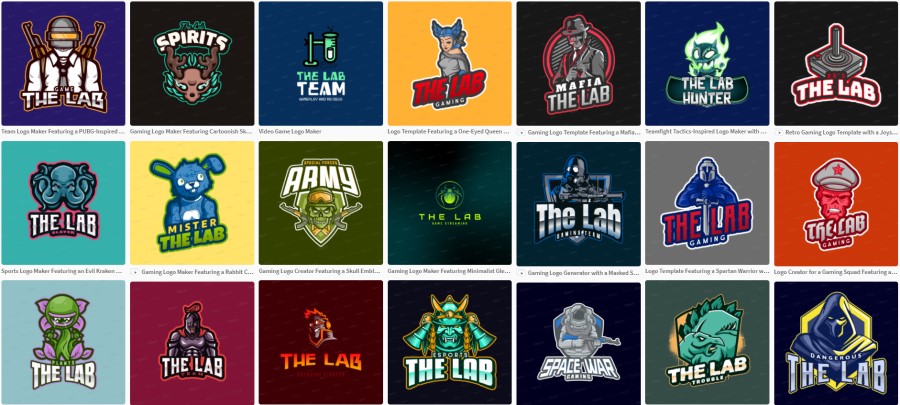 When choosing a logo template, think about the following:
The style you're going for with your brand
The audience you're trying to attract
Whether that logo will look good wherever it is used or displayed
As we're going for a bright and fun style we thought that having a laboratory flask or beaker (with a colorful potion) would work well for The Labs' brand logo.
So, we searched for 'flask' in the section and came across a design we thought was perfect. All we had to do was click on the template, change the name and the colors, and we were good to go.
Here's The Lab's final Twitch logo design: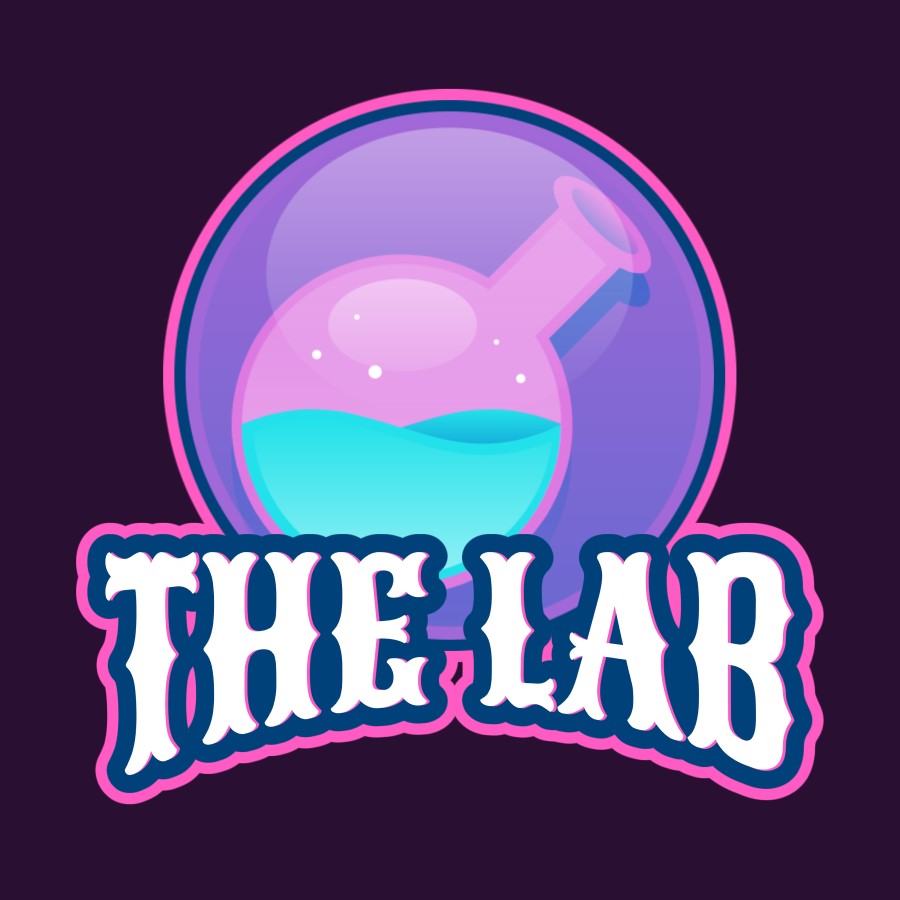 Remember, if you use your logo as your Twitch channel icon, make sure it's going to look good there and also that it adheres to Twitch's profile picture guidelines.
Twitch channel banner
Next up, we created the Twitch channel banner. To do this we navigated to the Twitch templates section on Placeit and filter the graphics so it only showed 'Twitch banners':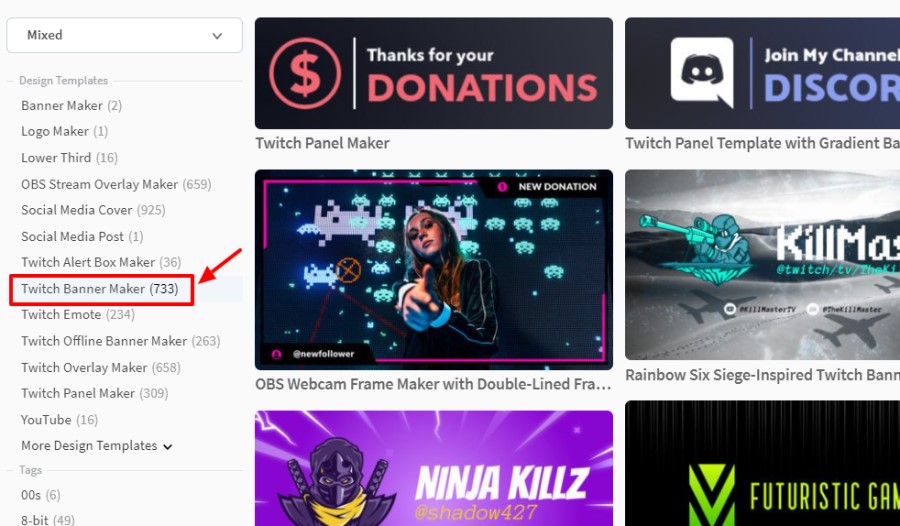 Using the drop down menu on the left sidebar we then sorted the designs by 'best selling' and browsed until we found a design we liked.
Customizing the template was incredibly easy. We could quickly change the colors of the banner (Placeit had saved the custom colors we used for the logo design), the text, font type, and add our new logo design too: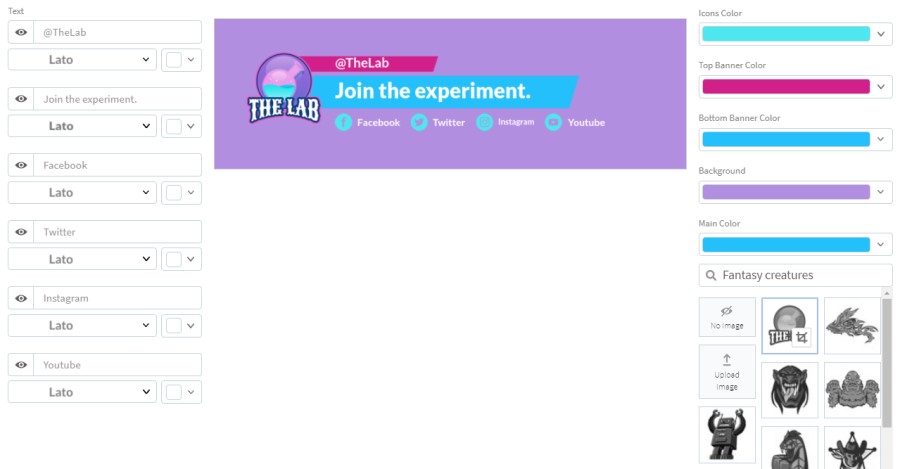 We have a Placeit subscription so we can download as many templates as we want.
However, it's worth noting that Placeit offers a lot of free templates, including templates for streamers. So, if you're on a very tight budget you may still find some designs that work for your channel.
Here's our final Twitch channel banner design:

Your channel banner will mostly be covered by the video carousel on the desktop version of your Twitch channel but it will be fully visible on other devices and the mobile app.
So, make sure your channel banner looks good on all possible device types.
Twitch panels:
To make our Twitch panels we followed the same process as we did for the Twitch channel banner.
We simply browsed the Twitch panel templates on Placeit and found a design we liked. Then customized the fonts, colors, graphics, etc. to match The Lab's brand.
After we downloaded a panel design, we simply modified that same design to make the next panel. All that was required to make the next panel was to change the text and find a new graphic for each one.
There are plenty of graphics to use from Placeit's library, all you have to is search for what you're after and then choose a graphic to add to your design: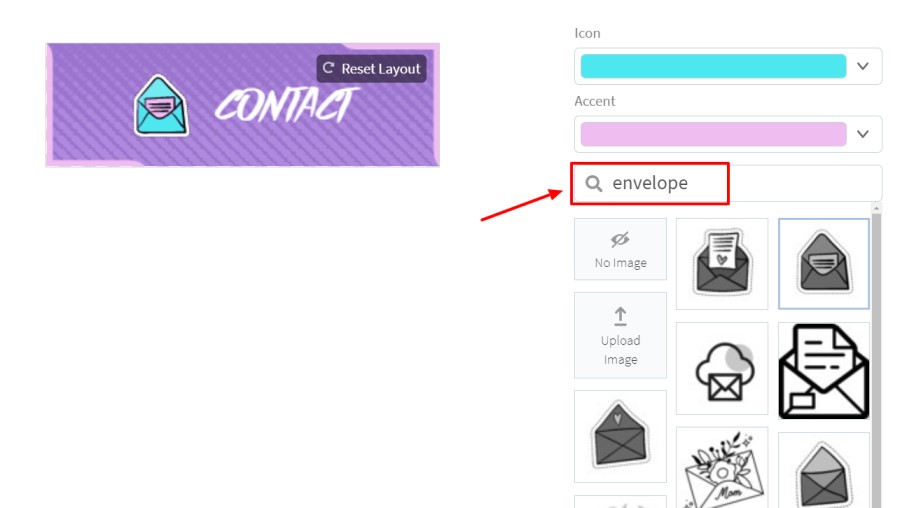 It's worth noting that the Twitch panels on Placeit are already sized perfectly to ensure that your designs meet the Twitch panel size guidelines.
So you can download them and upload them to your channel straight away with no issues.
Here are our final Twitch panel designs:







Twitch Overlays
Webcam Frame
The first Twitch overlay we made with Placeit was The Lab's webcam frame. To do this we went back to the Twitch design section of Placeit and filtered the templates to only show overlays.
We then picked a template we liked and modified it to match our other existing Twitch graphics.
Placeit makes it easy to do this as you can access the custom colors you've used previously, and you can also easily find any fonts you've used with your other designs.
Here's the final webcam frame design: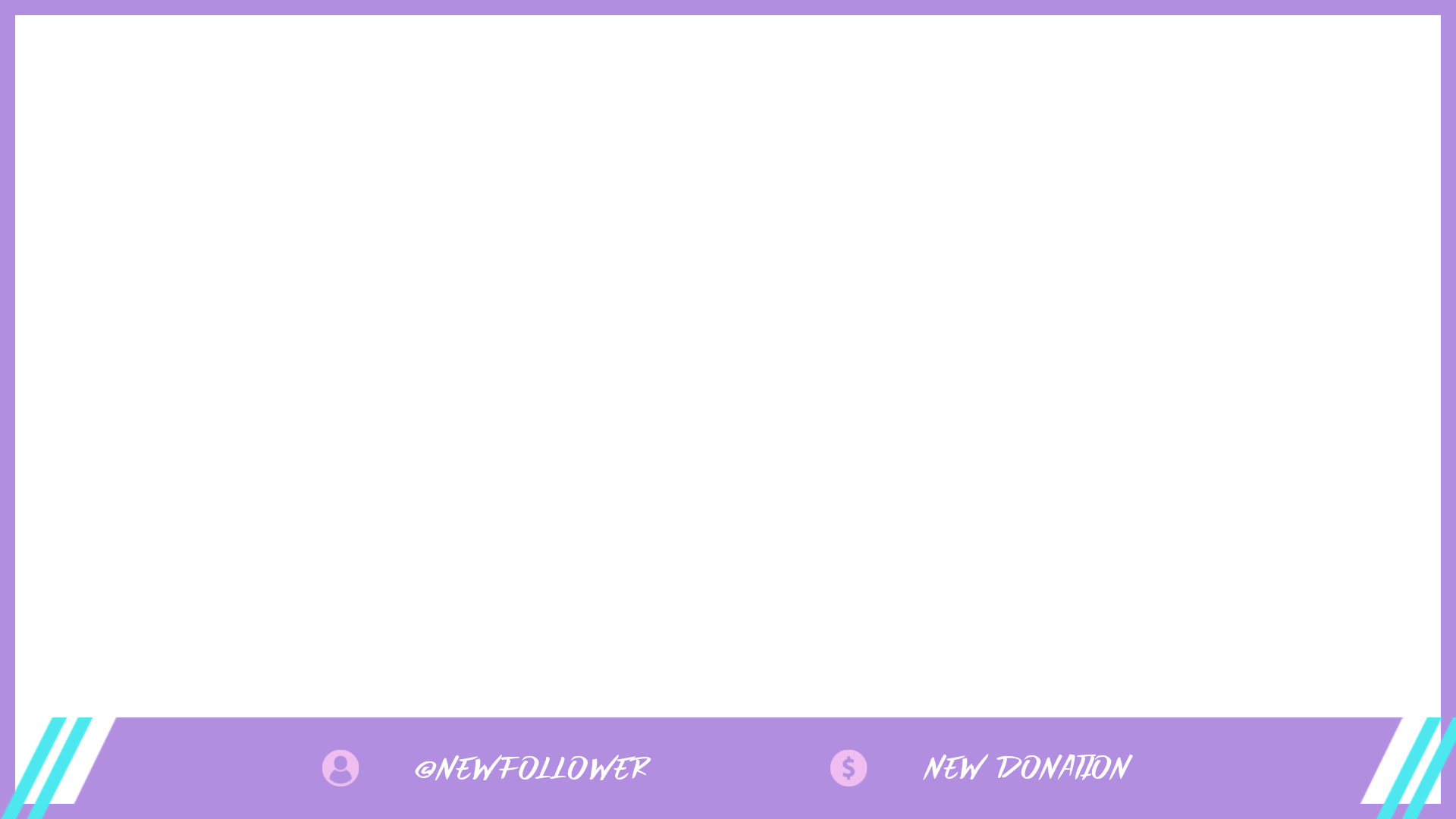 When you download a webcam frame design, Placeit automatically gives you two versions. One with a background, and one with a transparent background.
So, the design is ready to be used on your live stream straight away.
Gameplay overlay
We again searched for a gameplay overlay that matched the style of our existing graphics, then modified the colors, fonts, etc. to fit with The Lab's branding.
The customization fields and options are all very similar no matter what template you select. So once you've customized one you should be fine customizing any other template you choose.
Again, Placeit gives you two versions of your overlay design, one with a transparent background.
Here's the final gameplay overlay design: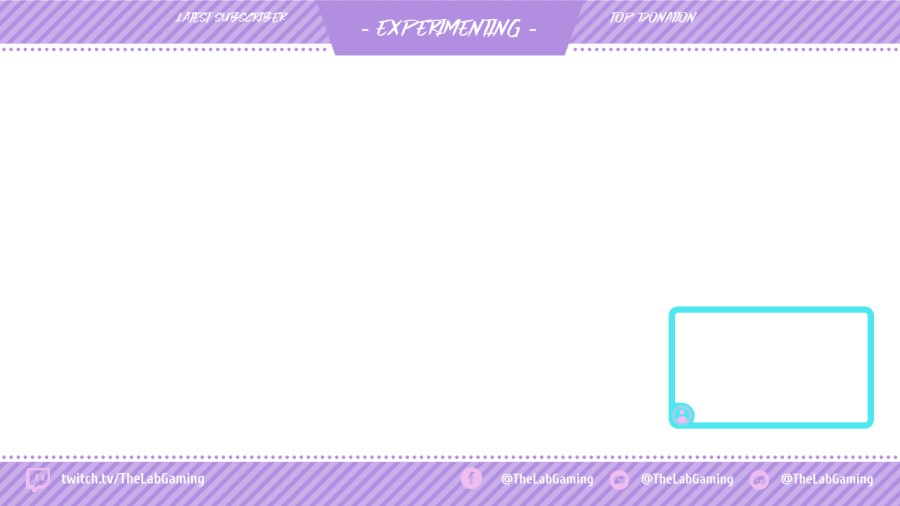 Just chatting overlay
Creating the just chatting overlay was just as easy.
We browsed the templates again, chose one we liked, customized it to our liking, and that was it.
Here's our final just chatting overlay design: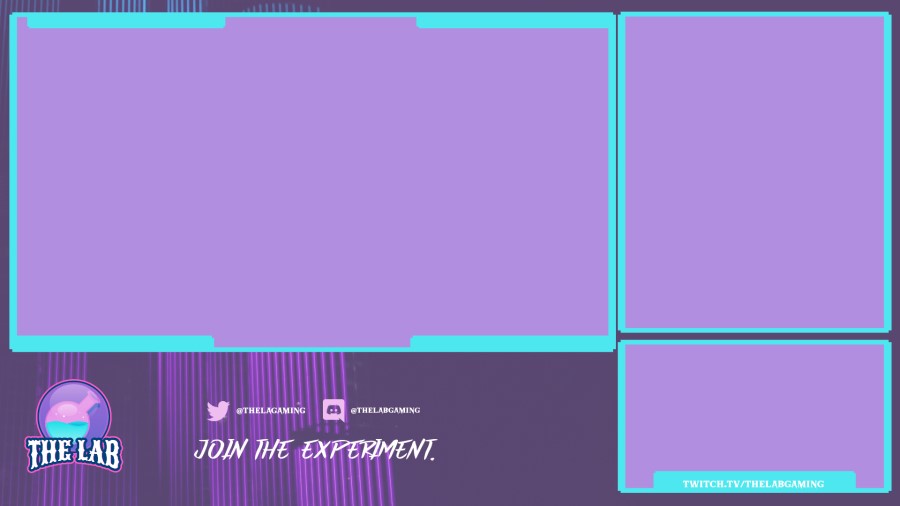 Stream Alerts
Placeit has also recently introduced stream alert templates. So we created a couple for The Lab's fictional Twitch channel.
Following the same steps we found some stream alert designs that we liked and customized them to have The Lab's branding.
Here's our final stream alert designs:


Note: At the moment Placeit doesn't offer animated stream alert templates but we're hoping this is something they'll add in the near future!
Stream Screens
Next up we created all our stream screens. This was also incredibly easy.
Starting Soon Screen
With our starting soon screen we browsed the Twitch banner templates again and came across a design we liked.
We added in The Lab logo, colors, font, and we were done.
Here's the final design: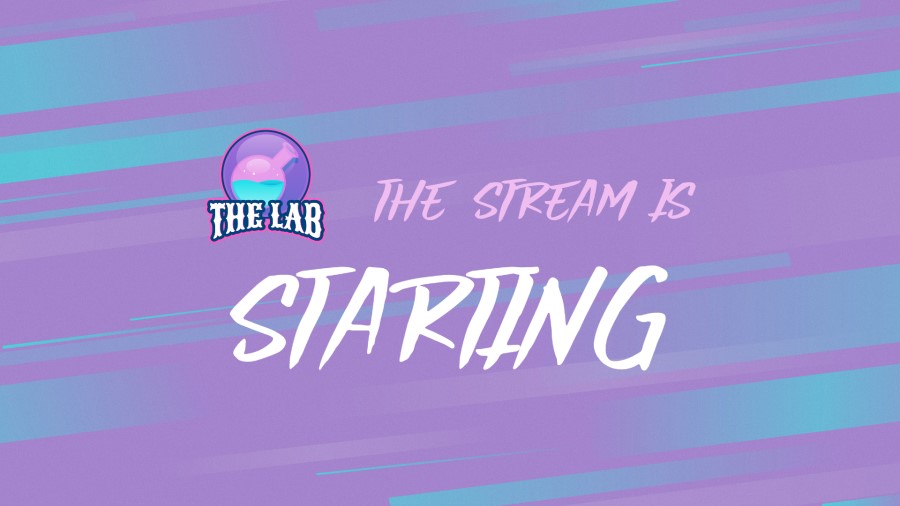 Be Right Back (Intermission) Screen
Our be right back screen was the same design but with modified text: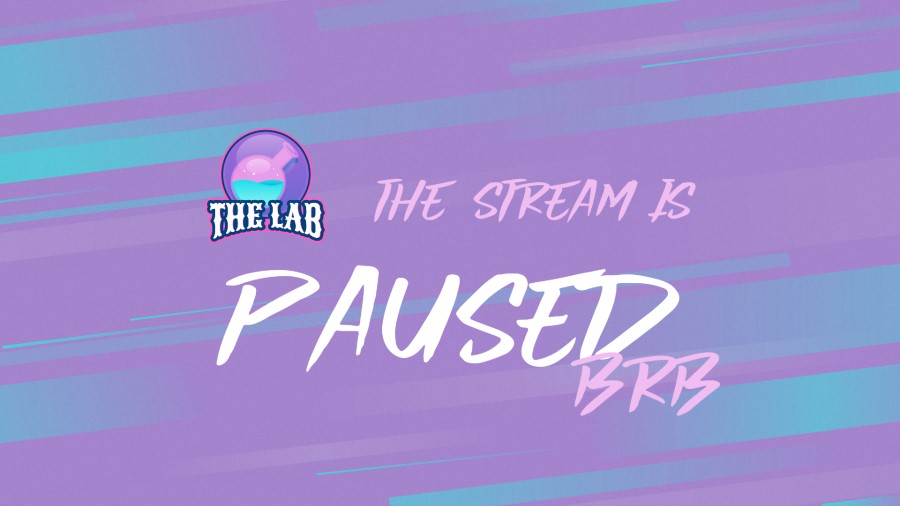 Stream Ending Screen
It was same setup with our stream ending screen: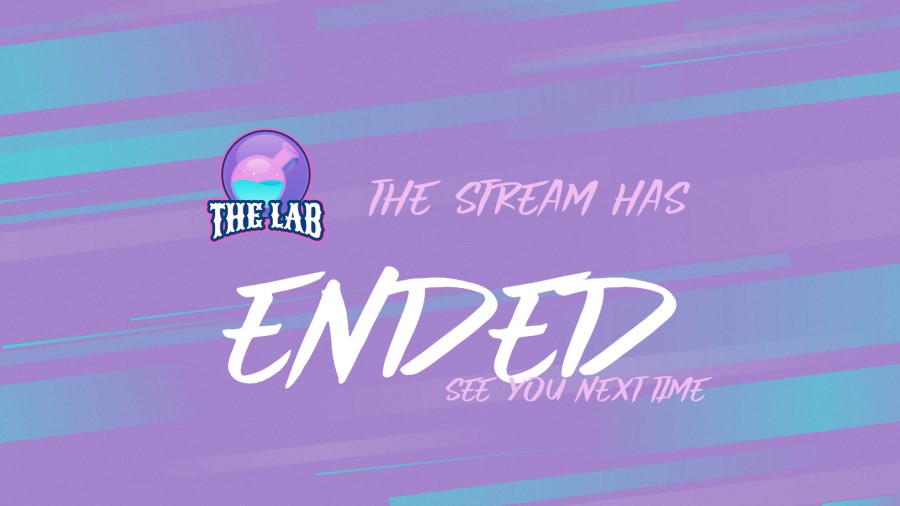 Offline Banner
Just like with our stream screens we kept the exact same design with our offline banner but modified the text: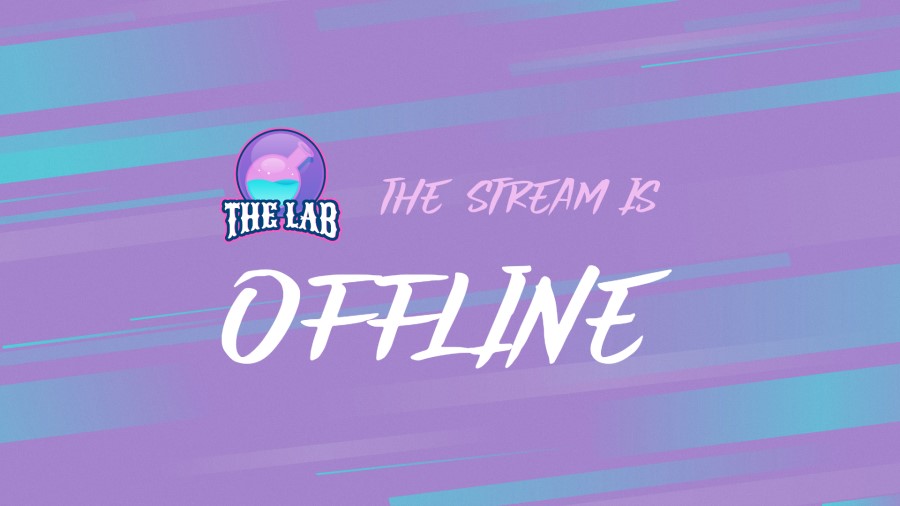 Merch & promo material
Merch mockups
One of the biggest sections of Placeit is their mockup library, and if you sell merch with your stream it's a great place to find mockup images to feature and promote your merch designs.
So we created a couple of mockups to promote The Lab's merch: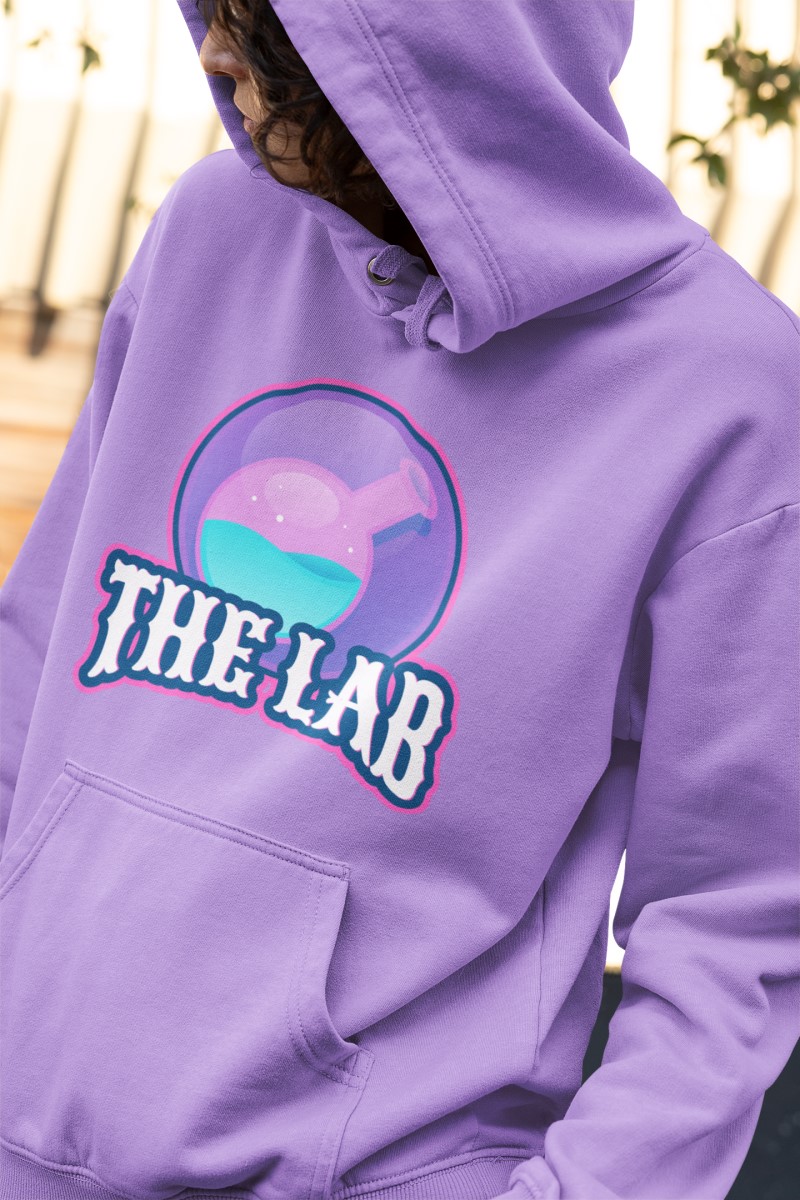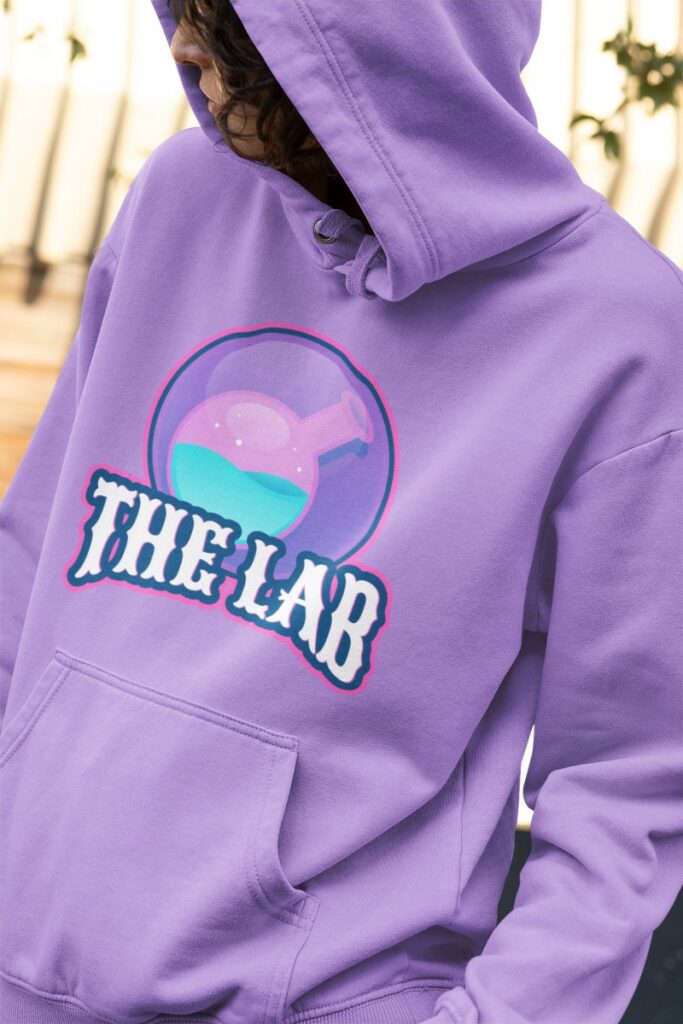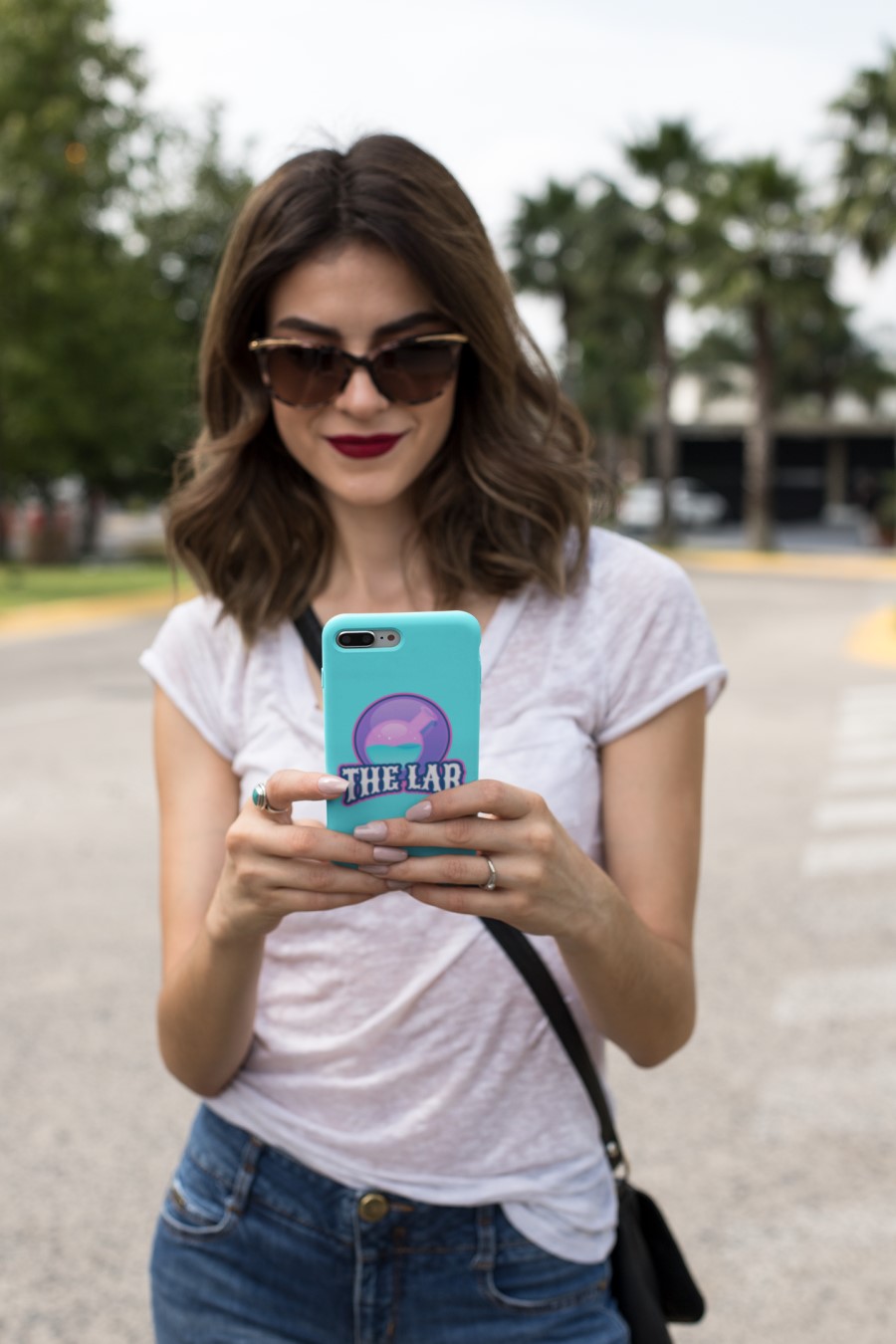 Social media content
Placeit also has a huge range of templates for social media platforms including Instagram, Facebook, and many others.
They even have a good range of templates for YouTubers for streamers who have a presence on Twitch and YouTube.
We create a couple of Instagram story graphics for The Lab too: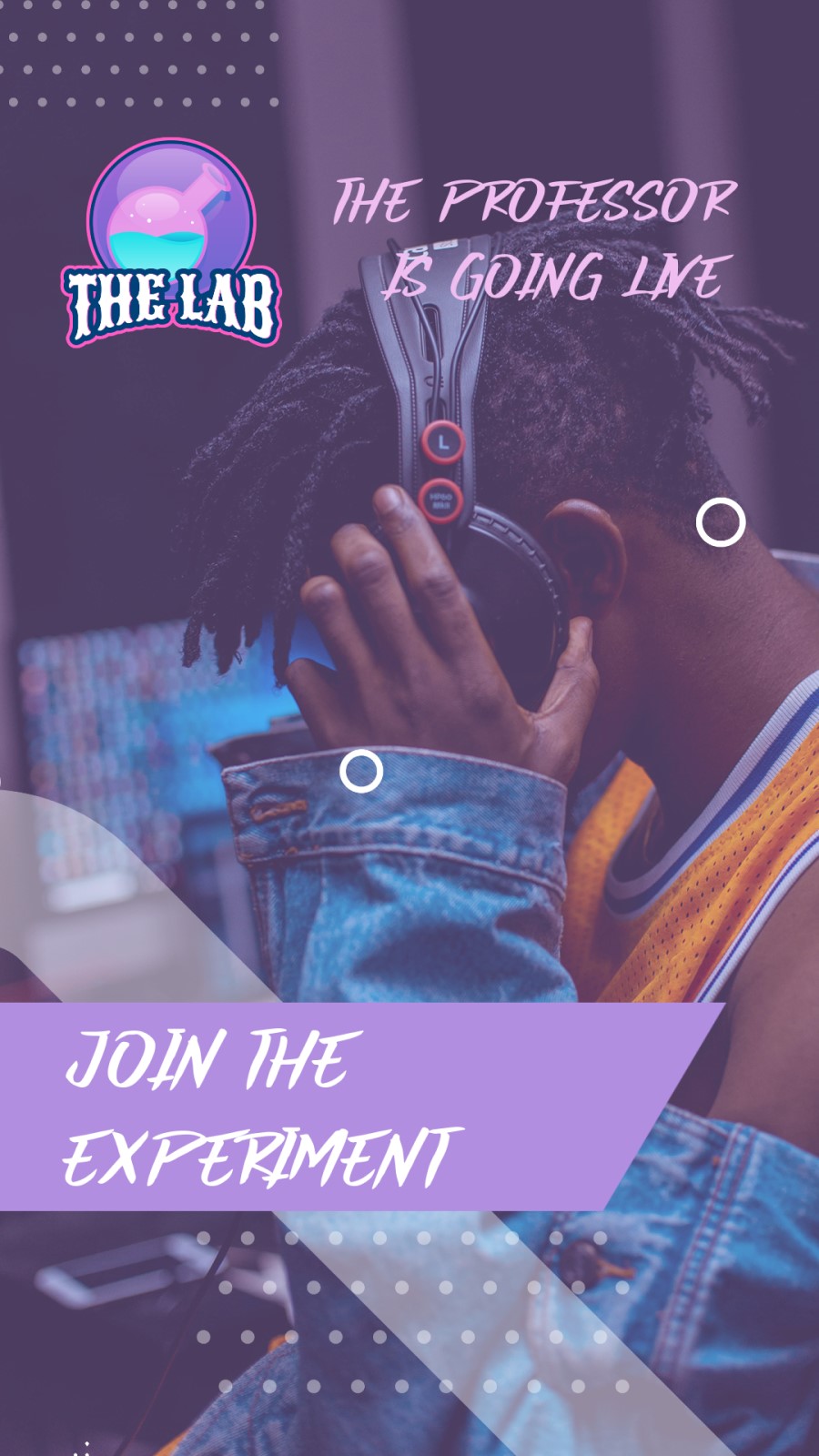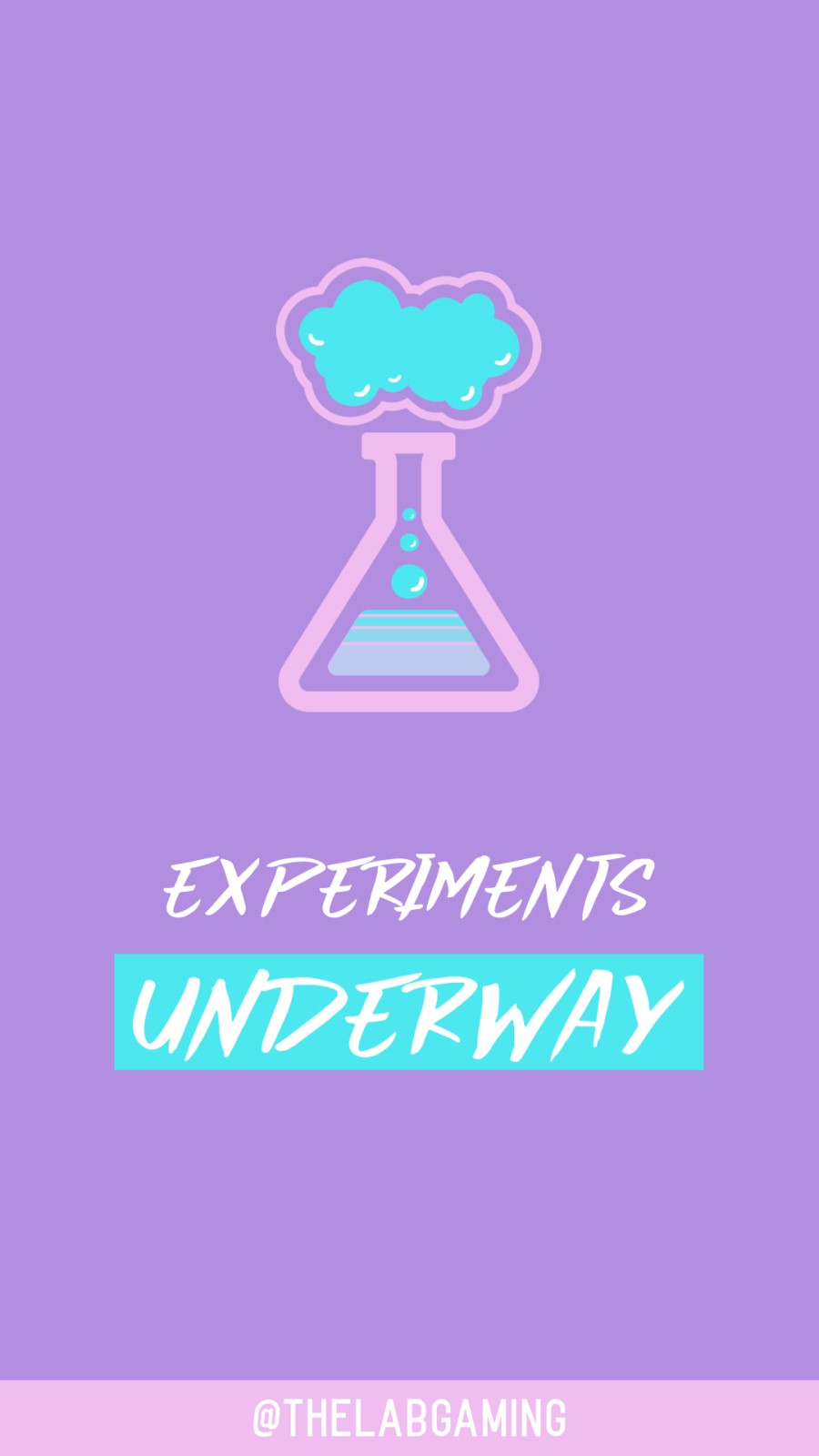 Things we couldn't do with Placeit
Here's what we couldn't create with Placeit:
Twitch emotes
Placeit does have some Twitch emote templates (which you see here), and it is still one of the best Twitch emote makers around in our opinion.
We simply couldn't find any emote templates that had the look and feel we were looking for to match The Lab's branding.
However, you might find some templates that are a great fit for your channel so be sure to check them out: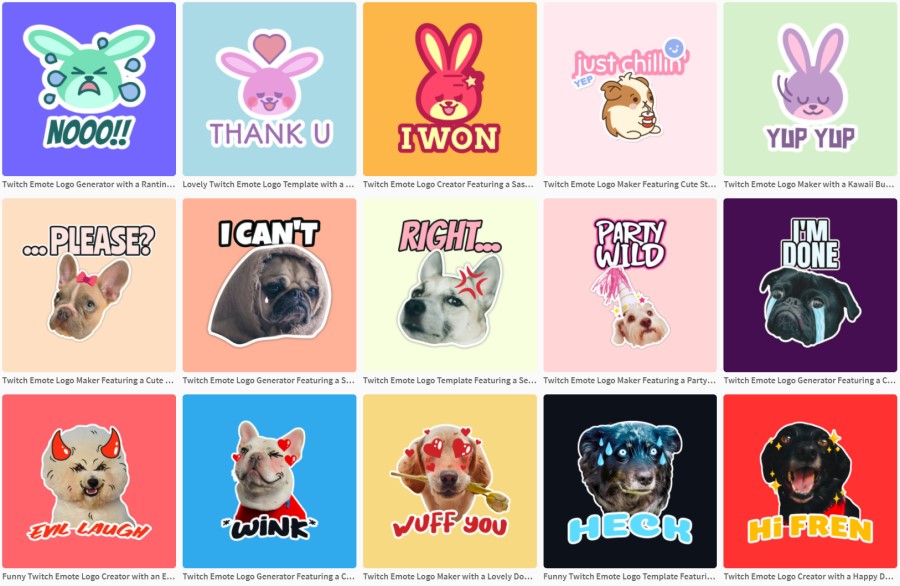 Twitch sub badges
Placeit doesn't have any Twitch sub badge templates at the moment. However, there are plenty of good alternative sub badge makers if you're looking to create your own.
Transition screens
Placeit also doesn't have any transition screen templates so you'll have to look elsewhere if you want these for your channel Websites like OWN3D or Nerd or Die have some great stream packs that include transition screens.
Alternatively, you find someone on Fiverr to create them for you to match your channel's branding.
Wrapping things up
So, there you have it, that's how you can quickly, easily, and affordably create high-quality Twitch graphics for your channel using Placeit to create them.
Placeit is an awesome online design tool that literally anyone can use! Plus if you're on a tight budget you can even take advantage of their free templates.
Enjoy creating! Oh, and if you have any questions, comments, or suggestions for creating awesome Twitch designs in Placeit, leave a comment below!