Looking for information on Placeit's pricing options?
We break it down for you in this article. Plus we have an exclusive discount link for you too!
There are three different pricing options:
Let's dive into them.
Paid subscriptions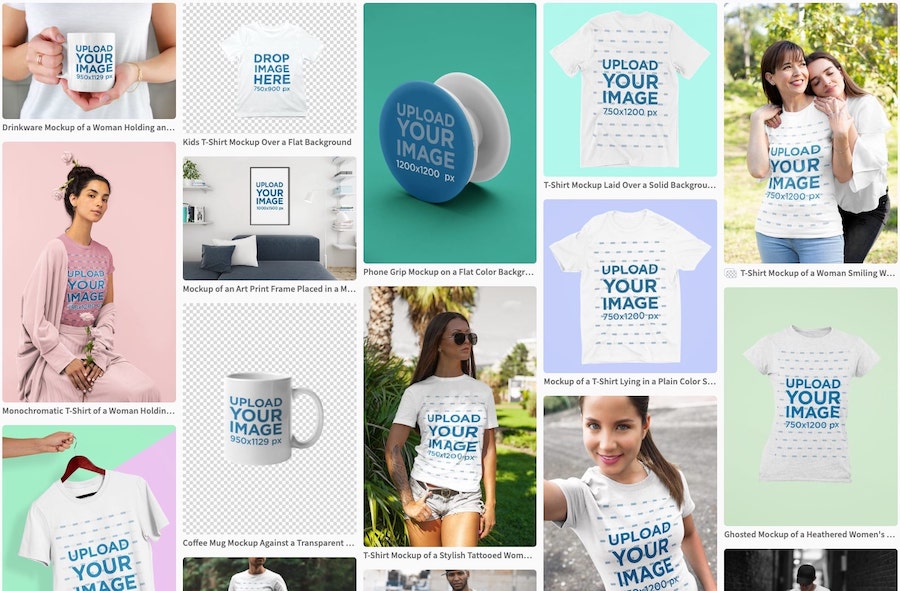 A paid Placeit account can be purchased either as a monthly or annual subscription. Here's the price breakdown for those:
Monthly fee: $14.95 USD
Annual fee: $89.69 USD
The annual subscription works out at 50% cheaper, and we also have a 15% discount link for Design Hub readers, which brings the pricing down to the following:
Monthly fee: $12.70 USD
Annual fee: $76.23 USD
Click the button below to get the 15% lifetime discount:
Also, it's worth noting that the subscriptions are non-lock in contracts so you can cancel your them any time you want.
Individual templates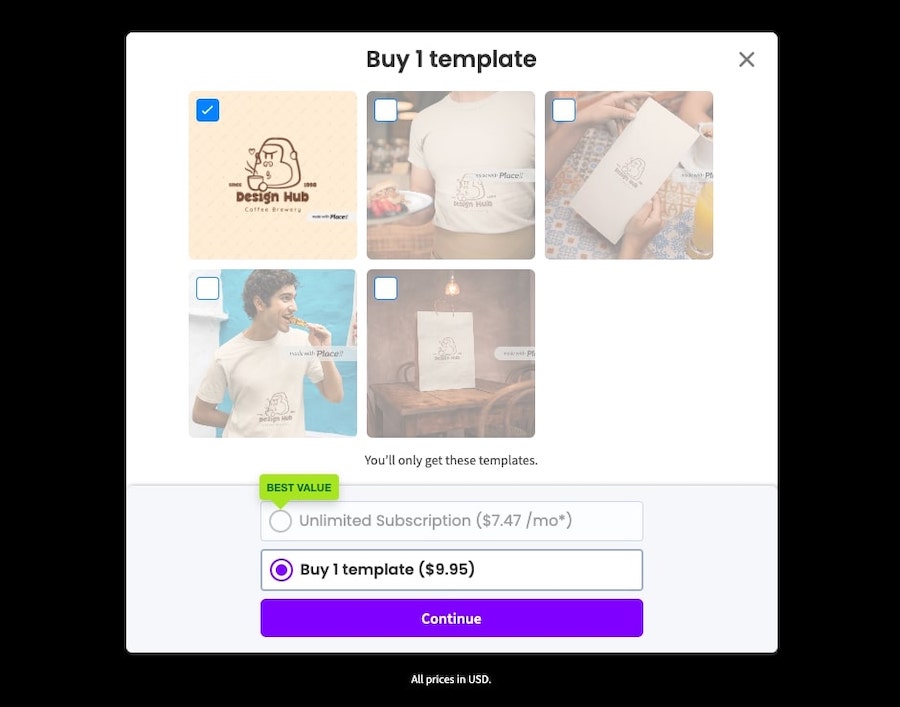 You can also purchase single templates via Placeit rather than getting a paid subscription. The prices for these vary depending on the type of template that you're buying:
Single mockup template: $7.95 USD
Single design template: $2.95 USD
Single video template: $9.95 USD
Single logo template: $9.95 USD
We recommend getting a Placeit subscription though as it offers so much more value (especially when you use our discount link to get 15% off).
As mentioned, it's a rolling contract so you can cancel your subscription any time you want.
Free templates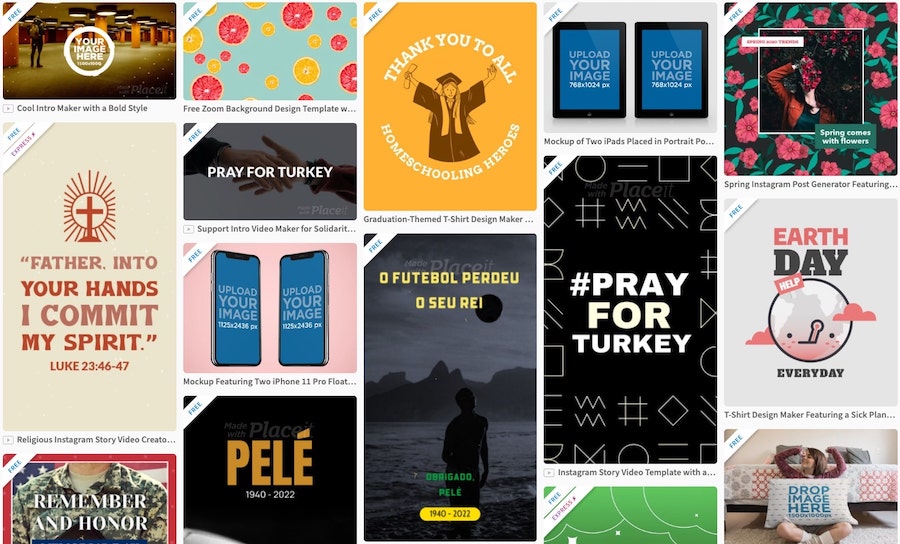 Placeit also offers a range of free templates (over 250 at any given time) that they update on a monthly basis. You can access some incredible templates that can be downloaded in full resolution without a watermark.
Their free template range features mockups, design templates, videos, and some logo designs too so there's bound to be something there that you can work with.
I if you're in need of some inspiration for how you can utilize a Placeit subscription, here are some articles that might give you some ideas:
And here are some top notch Placeit alternatives.
Don't forget, you can click on the button below to get a lifetime deal of 15% off your Placeit subscription: