You've opened an online apparel store for your eCommerce brand, got some incredible apparel designs and products. You might be wondering how to get models for your clothing line?
Here are your options:
Use the standard mockups the print on demand companies give you
Hire models to showcase your products in a photoshoot
Create product mockups yourself with a tool like Photoshop
Create product mockups using an online tool such as Placeit
Many of you will think that you'll need to find models for your clothing line and do a photo shoot. but by far the easiest and most affordable option is to use an online tool.
In this article, we're going to take you through the process of creating incredible images of models wearing your apparel designs with Placeit.
---
You can jump to a specific part of the article with the links below:
---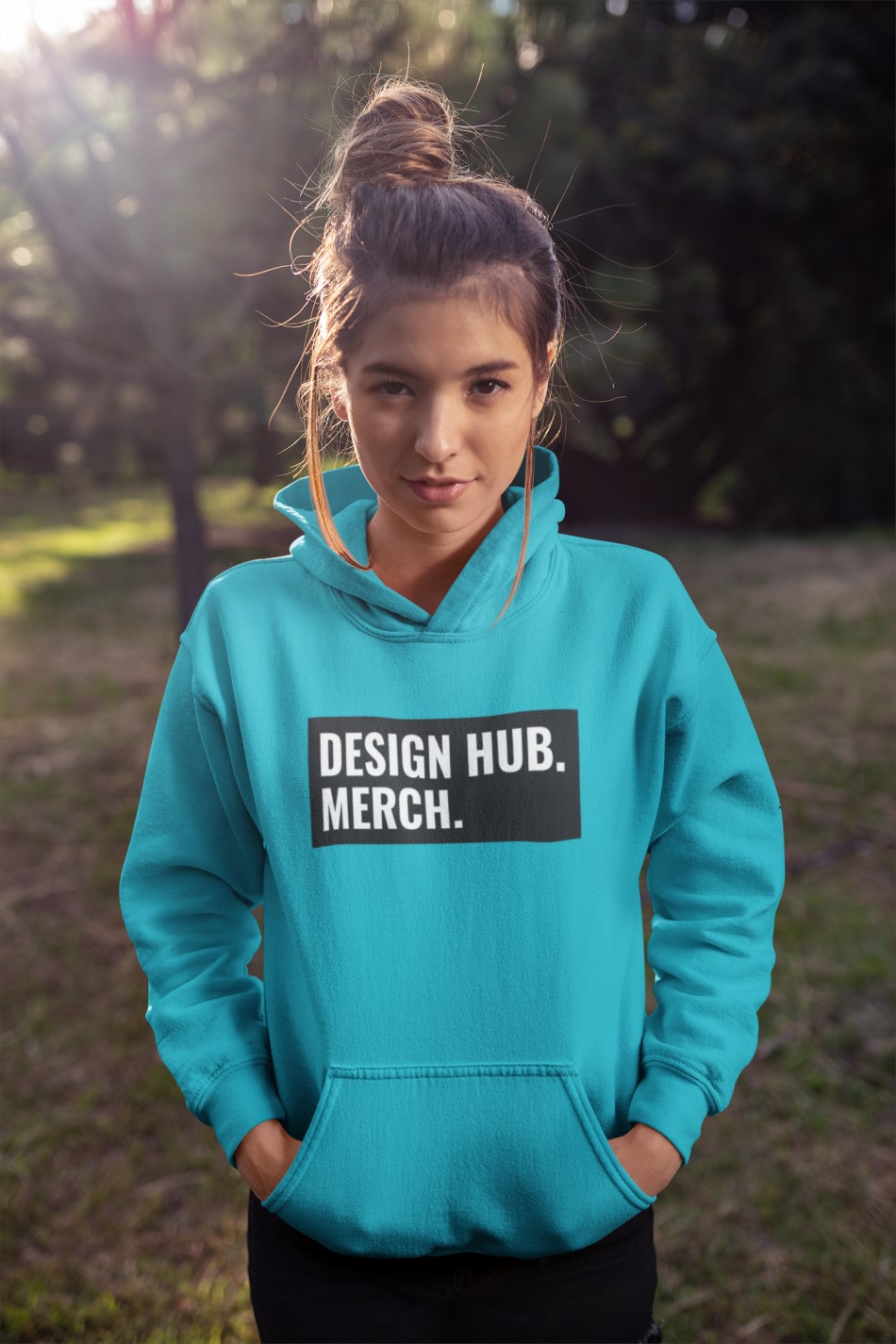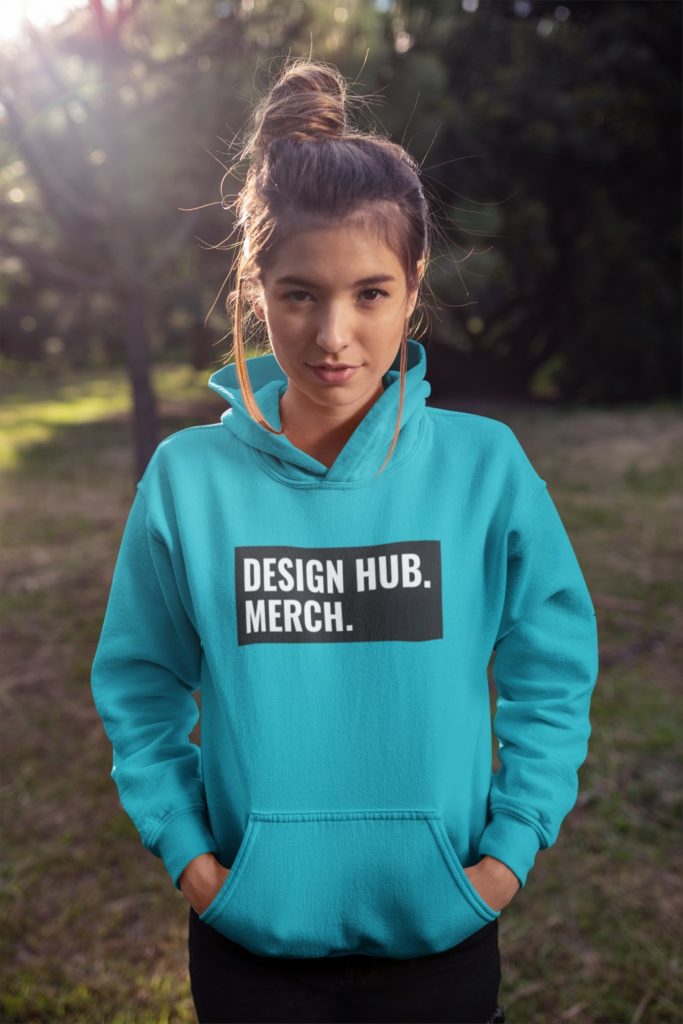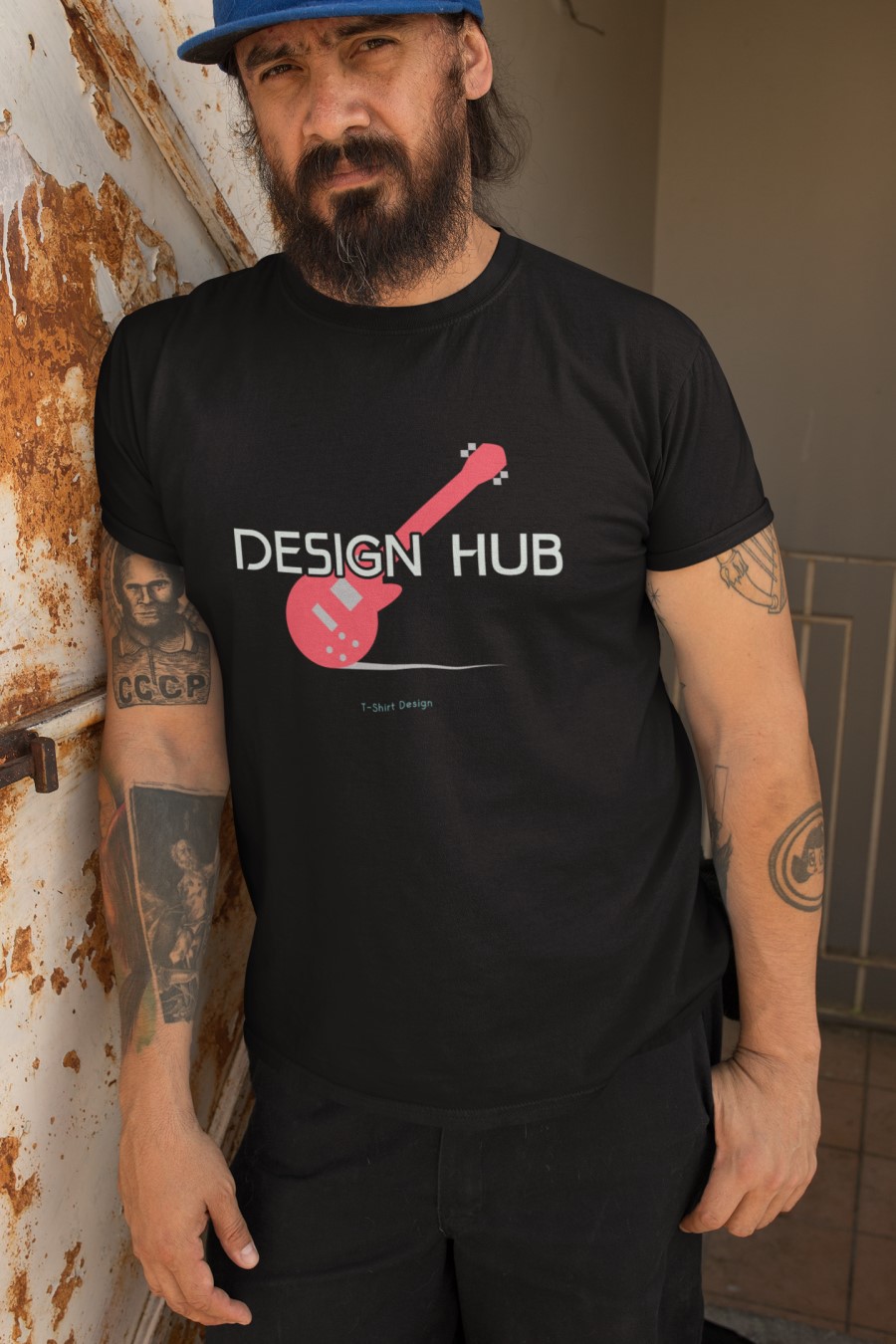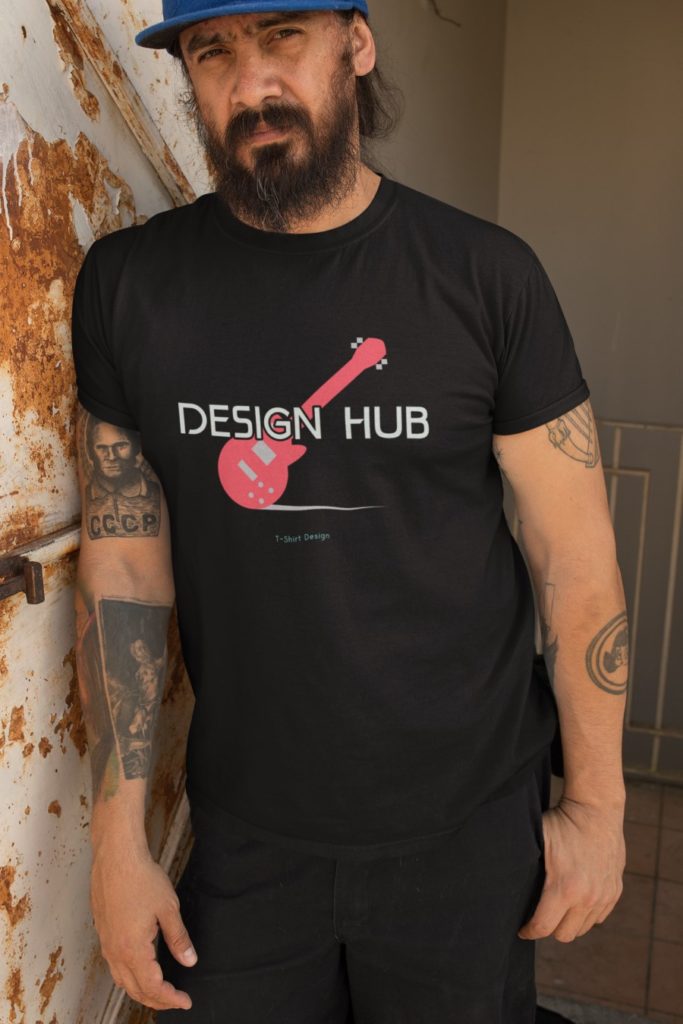 ---
#1 Why use model mockups?
Using images of models wearing your apparel designs gives potential customers a much clearer idea of how your designs look when they are being worn and this will help them envisage themselves wearing the same piece of clothing.
Not only can you use those images for your online store and product pages but also for advertising your products via other platforms such as Instagram, Facebook, and email.
These images will be much more impactful than the plain product mockups that the print-on-demand companies give you (that everyone else is using those too).
How can Placeit help?
Tools like Placeit essentially let you find models for your clothing brand without having to pay the expensive photography and model fees.
All you have to do is choose one of their mockup templates, upload your apparel design, and download your image. It couldn't be simpler.
Plus if you're doing print on demand you might not even have the products on-hand, so Placeit will be a great option for you.
It also means you don't have to learn to use complicated graphic design software like Photoshop to create your own mockups, which can be a challenge and also time-consuming.
---
#2 Create images of models wearing your designs with Placeit
Using Placeit to find models for your apparel designs is incredibly easy. You can have a whole range of mockups made in no time. Here's how:
Step 1 – Choose a template:
Placeit has a huge library of thousands of apparel mockups for you to browse so you're bound to find some images that have the look you're going for. You simply need to find a template you like and select it: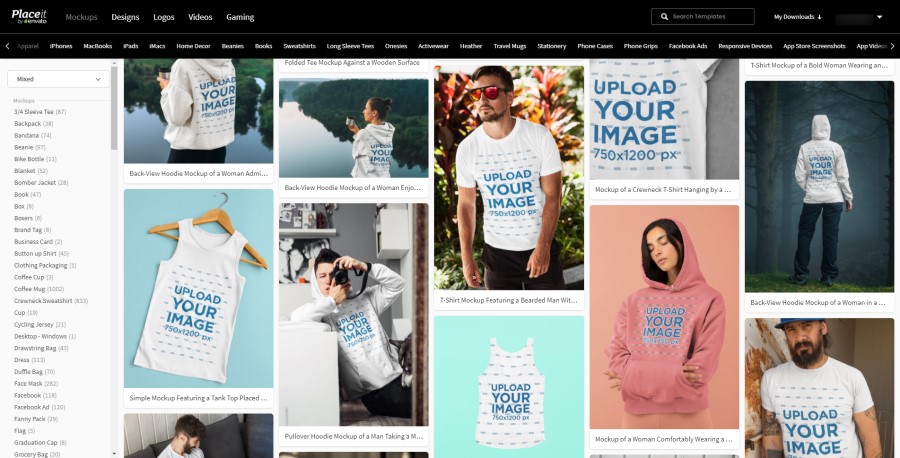 You can choose the category of mockup you need from the top menu (e.g. 'T-Shirts', 'Hoodies' or 'Hats'):

And you can even search for specific models if you have a specific looks in mind – you can filter by gender, age, and ethnicity: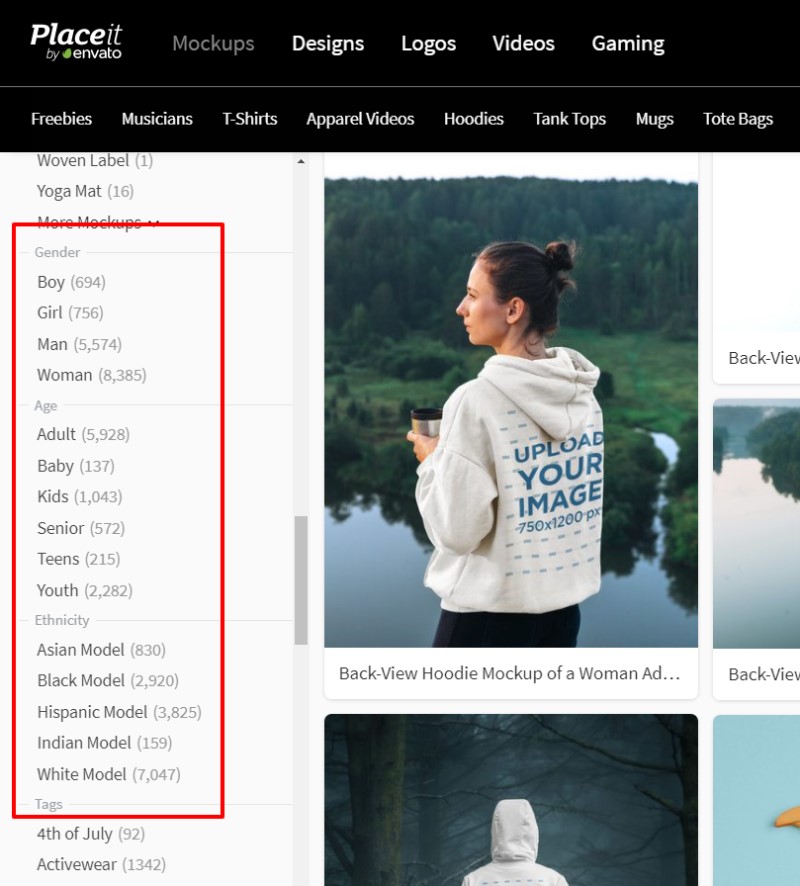 Step 2 – Customize the template:
Now it's time to customize your image. This is as easy as step 1.
You have a few options here – you can upload an image (i.e. the design you want to see on the model) and you change the product color so it looks good with your design.
Additionally you can upload an extra design (via the 'upload your logo' button), add custom text to the image, and also add graphics from Placeit's library.
However, if you just want to see a model wearing your apparel design, all you will need to do is upload one design, choose the color of your product and you'll be done.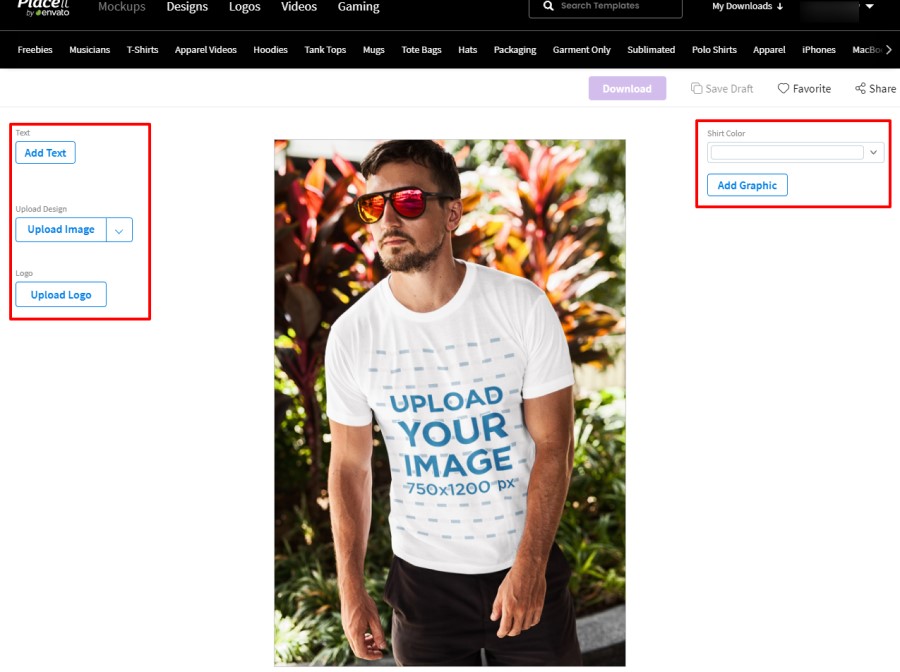 As an example, we uploaded our logo and changed the model's t-shirt color to black: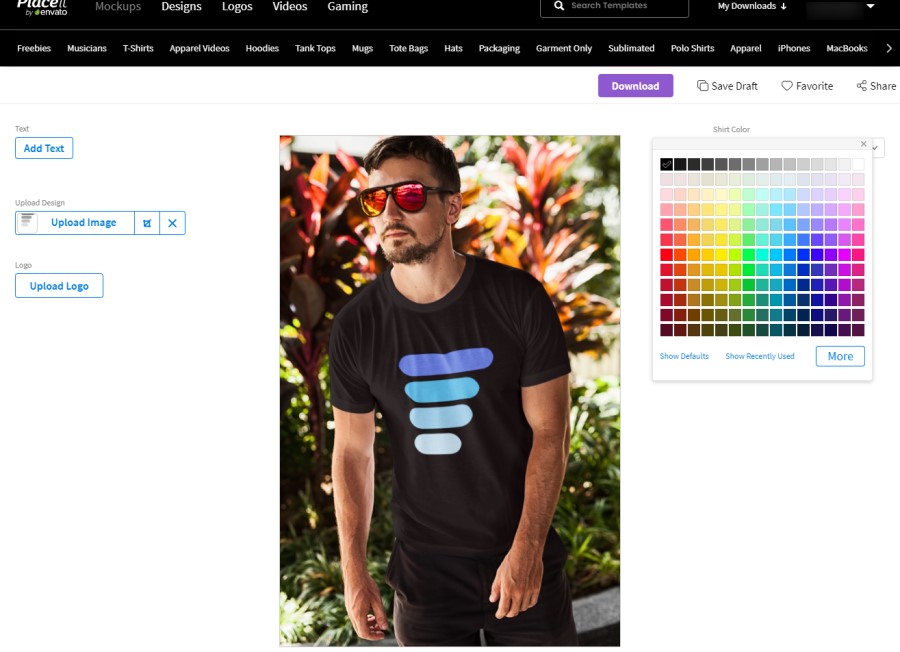 Step 3 – Download your image:
All that's left to do is download your image. Here you have a few options too. You can:
Buy the single mockup image for $7.95
Get a Placeit subscription for $14.95 per month or $89.69 per year and get unlimited downloads of the model mockups on Placeit (and all the other templates they have!). That's a good bit cheaper than hiring models for a photoshoot.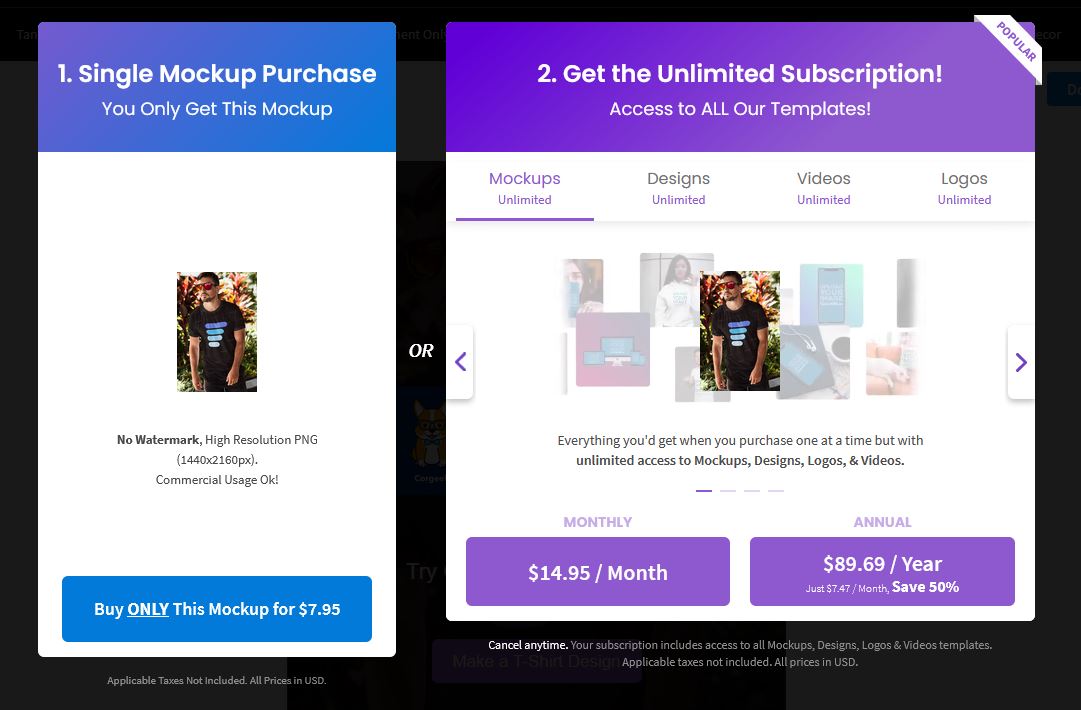 If you need more than one image, it's a no brainer. You can get an unlimited subscription and download as many as you need.
There are no lock-in contracts either so if you have all the templates you need you can pause or cancel your subscription.
Bonus Tip 1 – Create and download multiple mockup images in seconds:
If you want to see your apparel design on lots of images at the same time (and be able to download them instantly) then you're in luck. You can do this on Placeit.
To get this feature you will need to be a paid subscriber.
Here's how it works. Go to Placeit's mockup section and choose a category e.g. 'Apparel':

Then in the dropdown bar select a sub-category e.g. 'T-Shirts':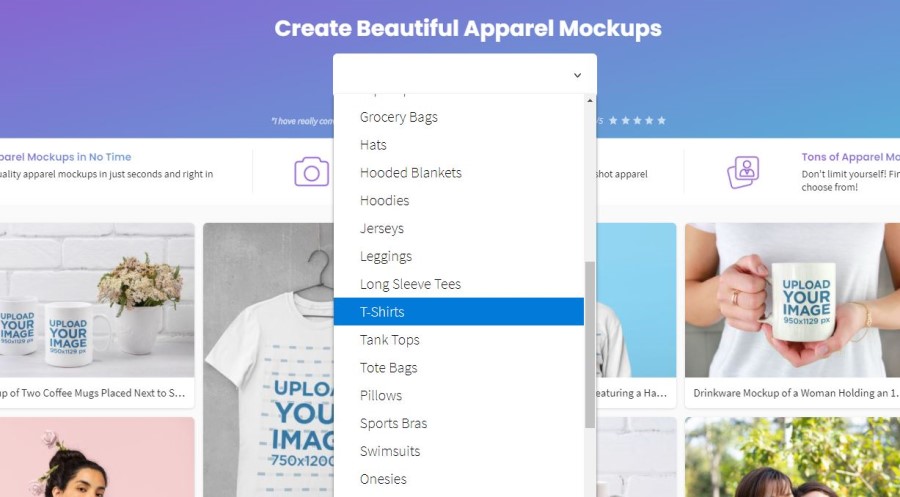 You'll then see that you have the option to choose the product color of all the mockup images on the page, and upload your design to appear on all the mockups: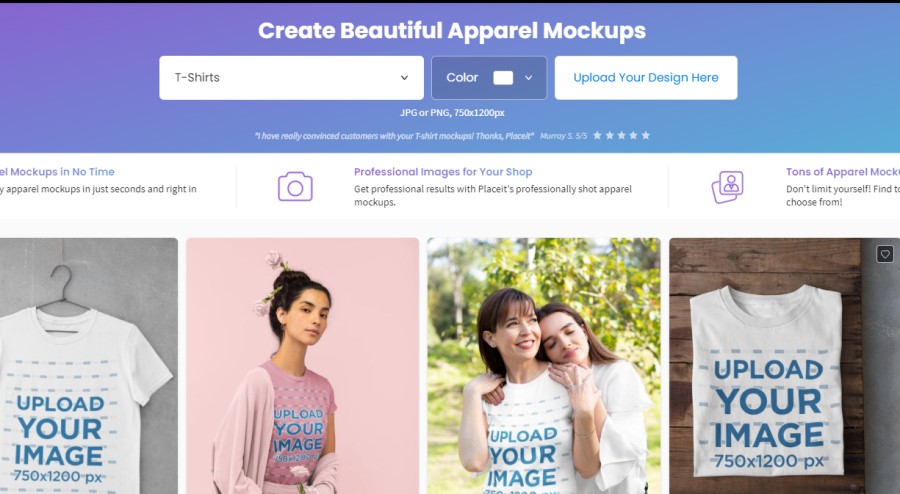 Once you upload your image and change the color you will get the option to download all the images directly from the templates page, rather than having to go into each template individually and download them one by one (what a time saver!)
For example, we uploaded our logo and change all the product colors to black. You can see a blue arrow also appears on the bottom right of each image allows you to download it directly: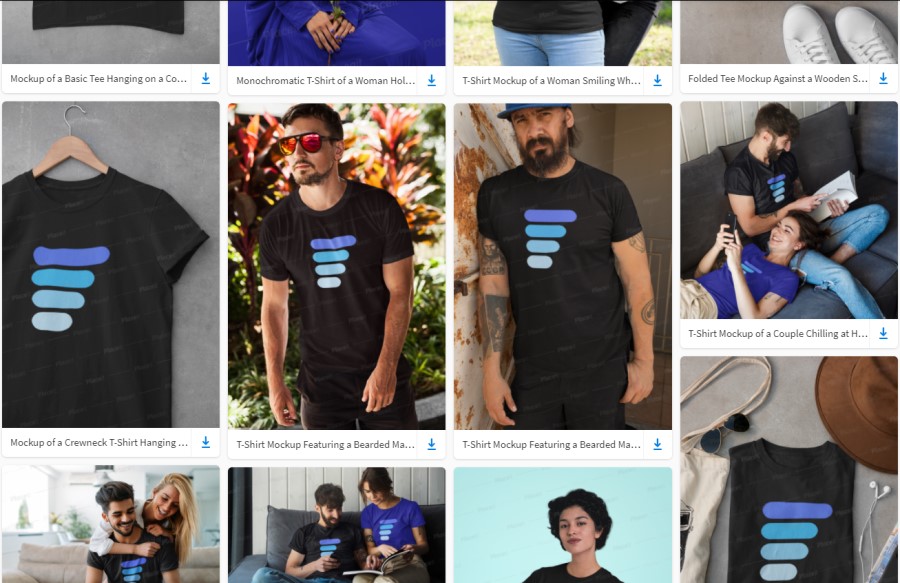 Bonus Tip 2 – Licensing:
Another great thing about creating images and designs on Placeit is that with their license, anything you create on the site you can use for commercial purposes.
That means you can use them in your store and in your advertising. Here's their human-readable summary of their license: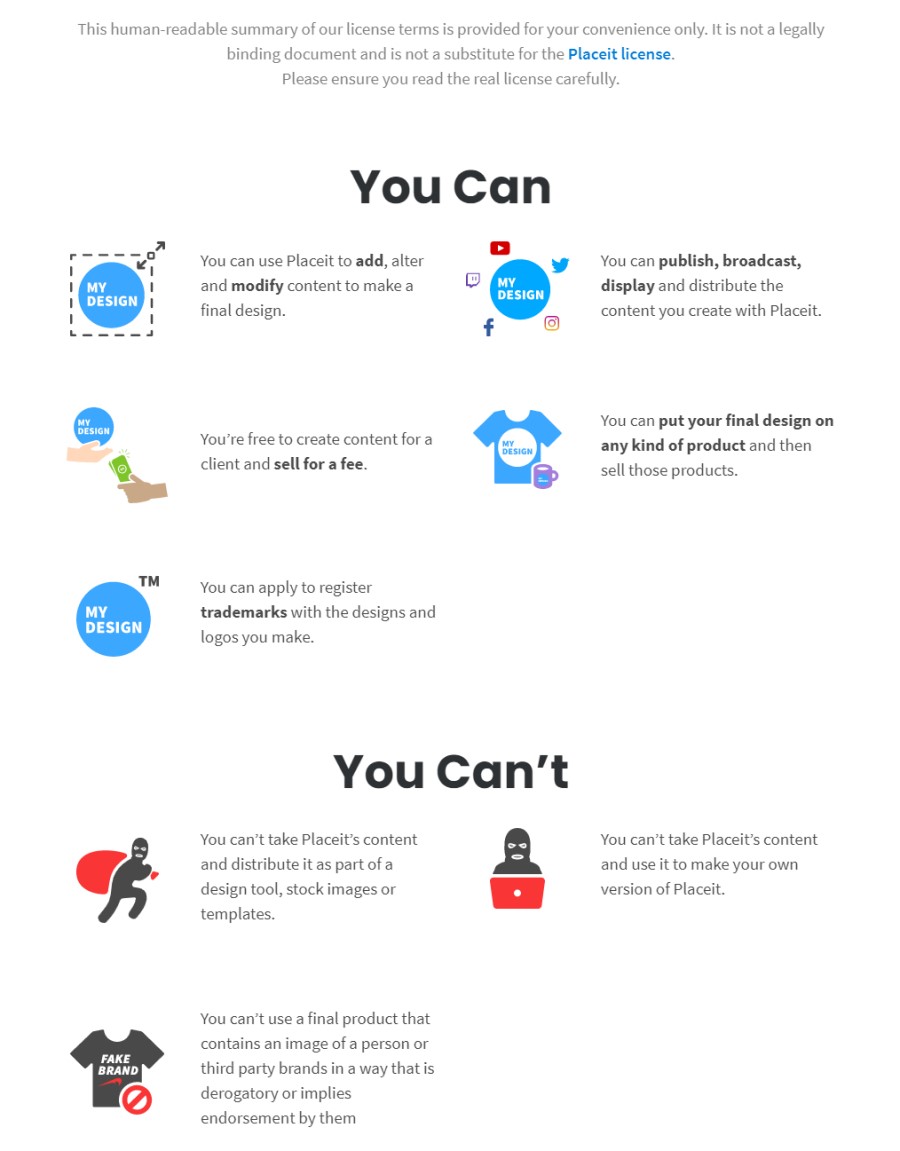 ---
#3 How else can you use Placeit for your online store?
If you're not sold yet on using Placeit to create model images, it has other features that may sway you. Here are a few other areas of the tool you can use for your store
Logos – if you need a logo for your clothing brand you can easily create one with Placeit. They have thousands of logo templates (you can use these for t-shirt designs too):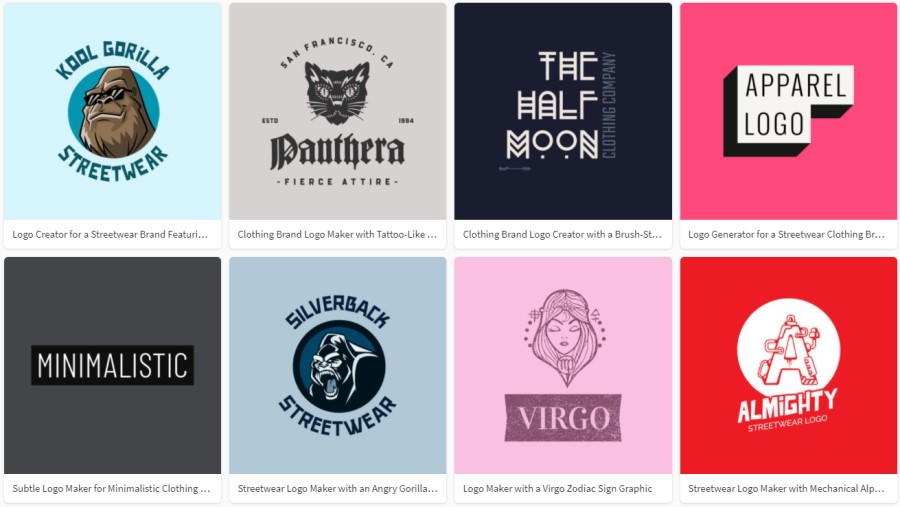 Apparel designs – if you need apparel designs for your print on demand store you can create these with Placeit too, and as mentioned their logo templates work for this purpose as well: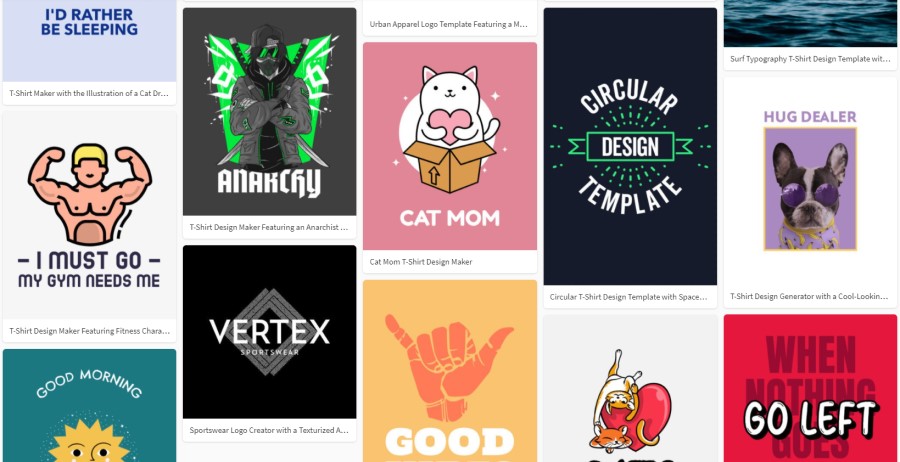 Social Media Templates – Placeit also has templates for all the major social platforms. With their tool, you can create Instagram posts and stories, Facebook posts and banners, Pinterest pins, and even more – perfect for getting the word out there about your brand: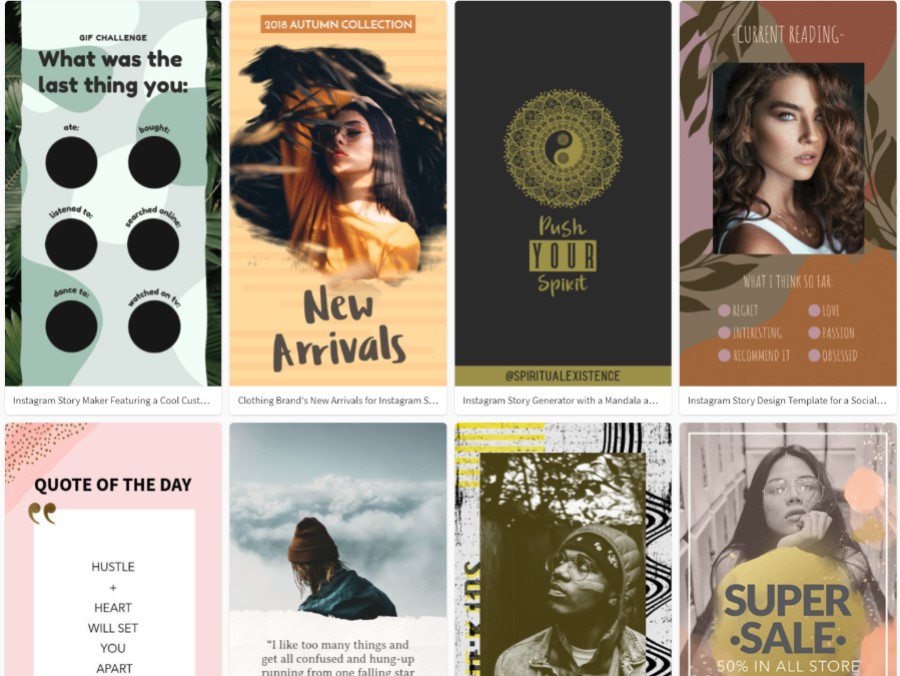 ---
#4 Alternative tools
In our opinion, when it comes to easily creating images of models wearing your apparel designs there isn't a tool out there that offers as much as Placeit.
However, there are a few that do have some quality images so if you want to see what else is out there we recommend checking out these tools:
---
To conclude…
So, there you have it. Rather than hiring models for your clothing brand, which can be expensive, you can use Placeit to easily create images of models wearing your apparel designs.
In our opinion, Placeit is the perfect tool for this and will let you create some fantastic looking mockups with ease.
We hope this article helped you out. If you have any questions or comments leave them down below and we'll get back to you there.