Disclosure: We are funded by our readers and may receive affiliate commission if you buy through the links on our site.

Are you looking to get started on your print on demand journey but not sure how to come up with design ideas, and what tools and resources to use to get those designs?
In this article we cover several great ways to get design inspiration, and list some of the best tools and resources to bring those ideas to life.
So, if you're ready to get inspired and start creating some winning designs, read on.
---
Print on demand designs:
---
Brainstorm & validate
This may seem obvious, but so many people just dive into existing niches that could be very competitive already.
Spend some time simply putting pen to paper, write down all the things you like to do, you're career, you're industry, what you're studying, what's your favorite foods, hobbies, places you love, what sports you play, etc.
Then think about friends and family, ask yourself the same questions about them – sports, jobs, study topic, etc., write everything down.
Get down as many ideas as you possibly can.
Once you've got a bunch of solid ideas and niches, you need to validate them to see if they're actually worth pursuing.
Here's some ways to do that:
Check if people are selling in that niche – if they are then that's a good sign there's demand
Check if the interest is growing via Google Trends
eRank – Etsy keyword volume and competition data
Podly.co – Amazon sales intel
Merch Informer – niche research
Manually search on POD sites & Etsy
Social media interest for a niche – e.g. Pinterest boards, Facebook groups, Instagram pages, etc. – if so, this is also a good sign
Once you've validated you chosen niche or sub-niche it's time to get some design ideas and inspiration.
Print on demand design ideas, inspiration, and research
Before you start creating print on demand designs you're obviously going to need to get some ideas and inspiration first.
Here are a few of the best ways to help you figure out and prioritize what designs to create:
Print on demand sites homepages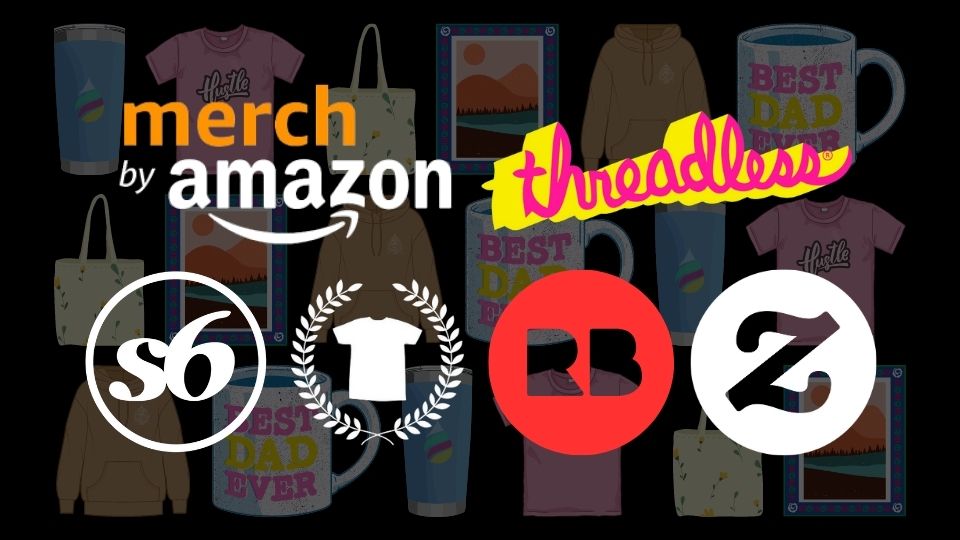 One of the easiest ways to start your journey into print on demand is to simply upload your designs to popular print on demand sites that have an existing audience that you can tap into.
Some of the top print on demand sites are:
Merch By Amazon
Redubble
Zazzle
Teepublic
Society6
Threadless
If you're looking for ideas and inspiration for your designs, these websites are great starting point for your ideation and research.
Juna from Detour Shirts explains why…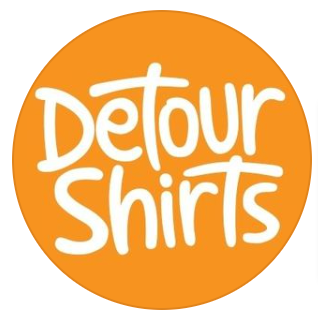 Juna from Detour Shirts

"My biggest tip is to study the Print on Demand site you are trying to sell in. What kind of topics do well or what ones are they pushing on their home page.

Try to get a sense of the styles you see being promoted by the site. Then niche down to a more specific topic.

For example if you see the topic of cats as a popular topic you may want to do a more specific cat or a cat doing a certain activity. Brainstorm and sketch out ideas and create something new and original for that sub niche."

Note: If you're new to Print on Demand check out Juna's video on what to do before starting Print on Demand.


Here's a video from Juna showing you how to find print on demand niche trends for free:
Etsy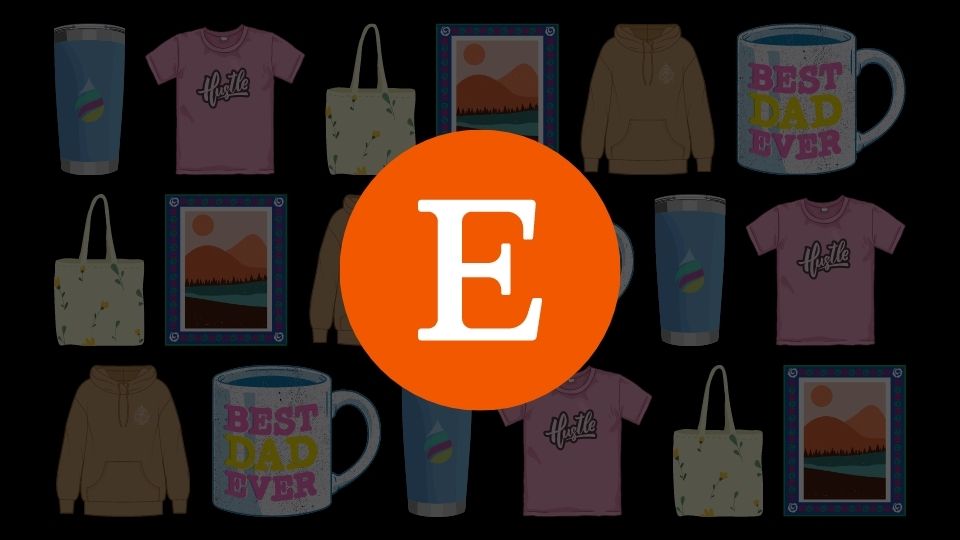 There are a few ways you can use Etsy to get design ideas:
Manually:
Manually spend some time discovering what designs are selling within that niche:
Start with broad search in your chosen niche
Look for listings that have a 'Bestseller' tag as these are products that will have had good sale amounts in the previous 6 months
You can sort my 'top custom reviews' too, and this will typically put listings to the top that have a lot of reviews (meaning they've had a lot of sales), and plenty of positive reviews as well
Save a bunch of the best sellers and popular listings and then look for common themes

E.g. styles, fonts, font combinations, phrases, graphics, layouts, etc.
Use Etsy research tools:
You can use Etsy research tools to speed up this process. They have product research tools that give you estimates on the amount of sales products are getting.
Here are some of the best tools:
Hannah Ebeling is a successful print on demand seller on Etsy, and recommends using Sale Samurai, as well as offering up some other great tips on where to get design inspiration…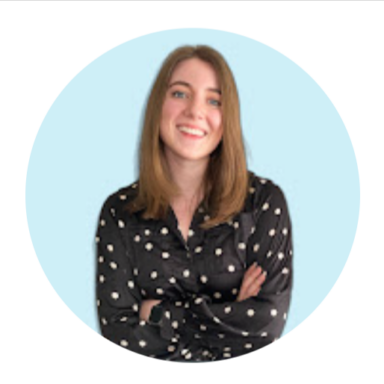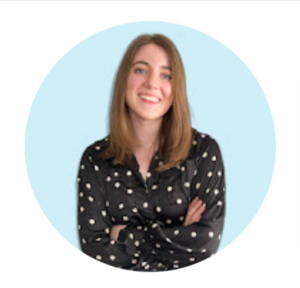 Hannah Ebeling
Here's a video from Hannah showing you how to find profitable niches:
Merch Informer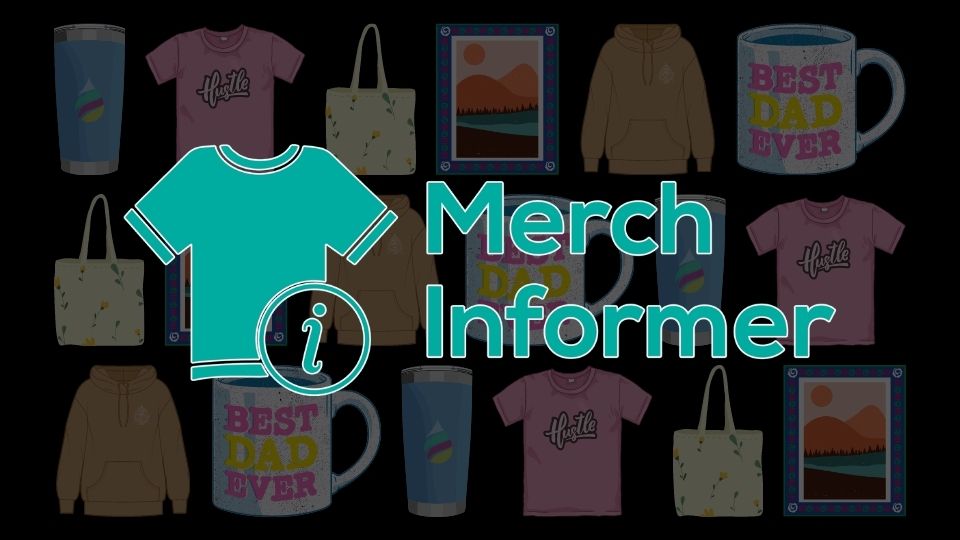 Mech Informer is a goldmine when it comes to design research and inspiration, particularly for those of you who plan to sell on Merch By Amazon.
They have tools that help you quickly identify top selling products, trending designs and niches, get inspiration from Pinterest and Etsy, and so much more.
Google Trends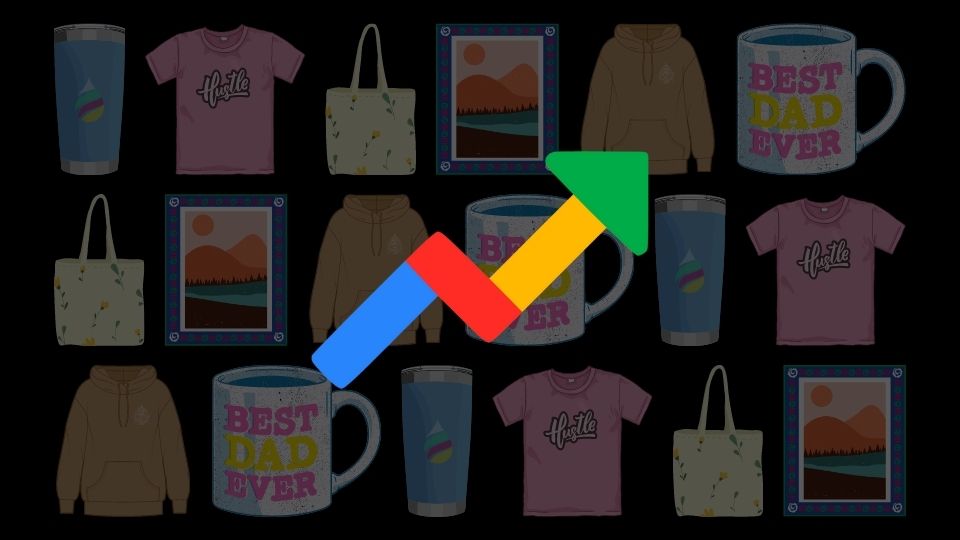 A free and easy way to get some design inspiration (and get into the heads of your potential customers) is to use Google Trends.
Not only does it allow you to look at the trends for specific topics (so you can find niches growing in popularity or know when to release seasonal-focused designs) it also gives you related topics and searches that can help inspire new design ideas.
For example, a quick search for 'dad shirts' brings up some related topics that could be worth pursuing:
fathers day shirt for dad and son
dad joke shirt
funny dad shirts from daughter
etc.
Google has some other tools you can use for free to get some design inspiration:
Google Keyword Planner – get search volume data and related search queries
Google alerts – create alerts for specific topics and get trending news sent to your inbox that you can use to inspire your latest designs
Social Media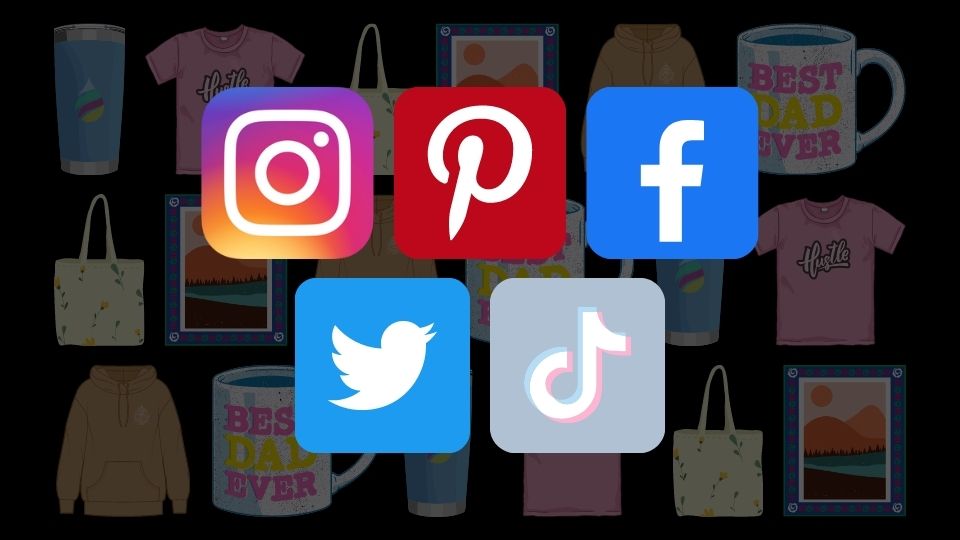 Monitor social media for design ideas within your chosen niche:
Trending Instagram and TikTok videos can inspire you
Facebook groups – what are people discussing and sharing in relevant groups?
Twitter – what conversations are being had in our chosen niche?
Pinterest – search trends on Pinterest to what's popular in your niche
Look for trending and new topics related to your chosen niche to help inspire design ideas.
Chat GPT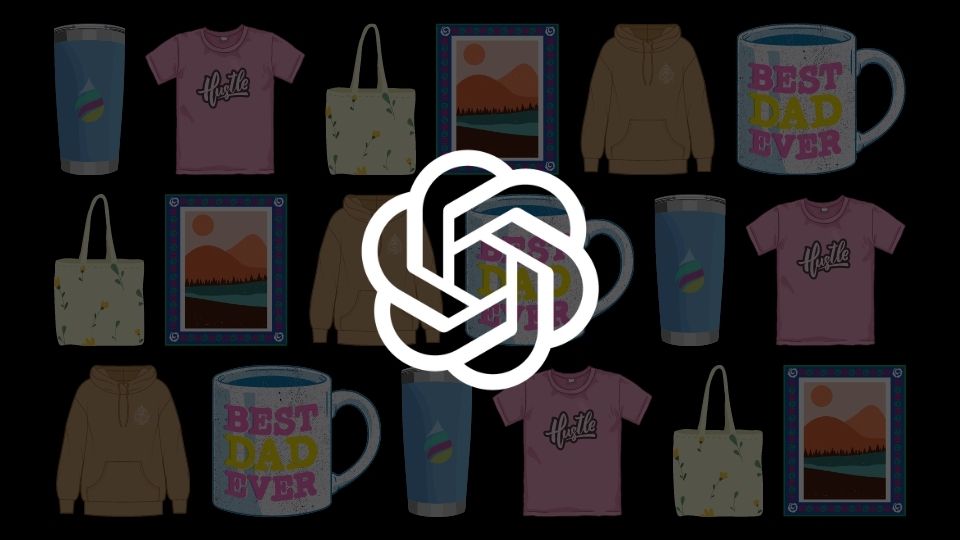 If you're looking for some text-based designs for your print on demand products you can ideas from ChatGPT.
For example, you might have noticed that slogans are design-type that sell well in your chosen niche. You can ask ChatGPT for some slogan ideas in your niche, for example:
"give me 10 (your chosen niche) slogans for merch designs"
You'll still need to ensure that anything the tool suggests is copyright free but it's a great way to quickly get some slogan ideas. You can use Merch Informer to quickly check if a slogan is copyright protected.
Start things off on the right foot
Some things to keep in mind before you start creating designs:
Start your POD journey with sub-niches
Validate your chosen niche or sub-niche
Choose a high demand – low competition topic
Get inspired by high demand/selling products but

do not copy

Do a combo of evergreen and seasonal designs

50% evergreen designs that can sell all year round – consistent income
50% on designs that are likely to sell in the next 1 – 3 months e.g. designs going into summer, Christmas, halloween, appreciation days, other holidays, etc.

Check for trademarks – tools like Merch Informer can help or do it manually
Have the right mindset, be patient – getting sales and finding out what performs best takes time and most importantly consistency. Those who stick with it have a much better chance of eventually being successful.
Print on Demand design tools and resources
Now comes the fun part – getting your print on demand designs.
Here are some of the best tools and resources for getting designs for your print on demand products: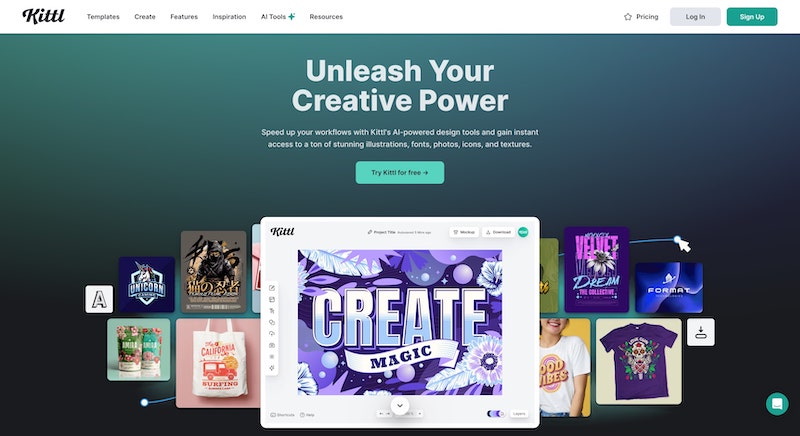 Kittl is a fairly new kid on the block but they're already making waves, particularly in the print on demand space, with their easy-to-use tools and stunning design templates.
If you're not a seasoned designer who has experience with software such as Adobe illustrator or Affinity Designer then you'll love Kittl.
You can create complex designs in no time at all or simple but great-looking text-based designs too that are perfect for print on demand.
The tool is particularly strong when it comes to t-shirt designs and logos but they're template library is growing rapidly so we're sure there will be even more print on demand designs added. Watch this space.
Pricing:
Free account
Pro – $15 /month or $120 /year
Expert – $30 /month or $288 /year
Business – Custom pricing
Hannah Ebeling also recommends Kittl as a great place to find and create print on demand designs, as well as few other useful alternatives…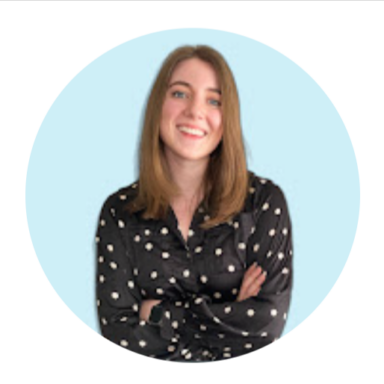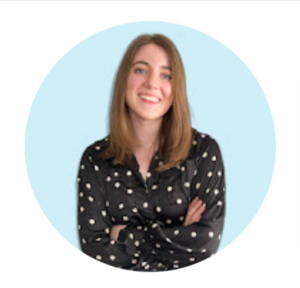 Hannah Ebeling
Check out this video from Hannah that showcases all the awesome designs that you can create using Kittl, and just how easy it is:
No doubt you've heard of Canva, which is the ultimate online graphic design software. You can create an insane variety of assets with Canva and this includes print on demand designs.
It's extremely easy to use Canva regardless of whether you'e creating simple text-based designs or more complex ones with multiple elements.
You can also do plenty for free with Canva, perfect if you're just starting out on your print on demand journey, or if you're on a tight budget.
A lot of people seem to be a bit confused as to what's allowed when using Canva to create (and then sell) print on demand designs.
You should check out the Canva commercial usage page but essentially you can use any element from Canva as part of a unique design but you can simply use an element as is and then sell that as the design without any modifications.
Pricing:
Free plan: plenty of amazing tools and templates
Canva Pro monthly: $12.99
Canva Pro annual: $119.99
Juna recommends Kittl and Canva but has a few other design suggestions too…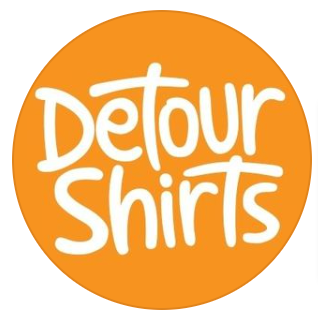 Juna from Detour Shirts

"The different tools and resources that would best help you create those designs really depends on your skill level.

If you are not an artist then I would suggest you hire out a designer through Fiverr or Penji.

If you are a little more comfortable you could start with applications that have graphics in them like Canva, Kittl or Vexels.

You may be a very skilled artist or love to draw. In that case, I would suggest you draw your own graphics in your own style, which would make you stand out. You could do this with a pencil and paper and then scan it into your computer and trace over it with a vector program like Illustrator or Affinity Designer. If you prefer to draw on a tablet, like an iPad, then Procreate might be a good tool for you."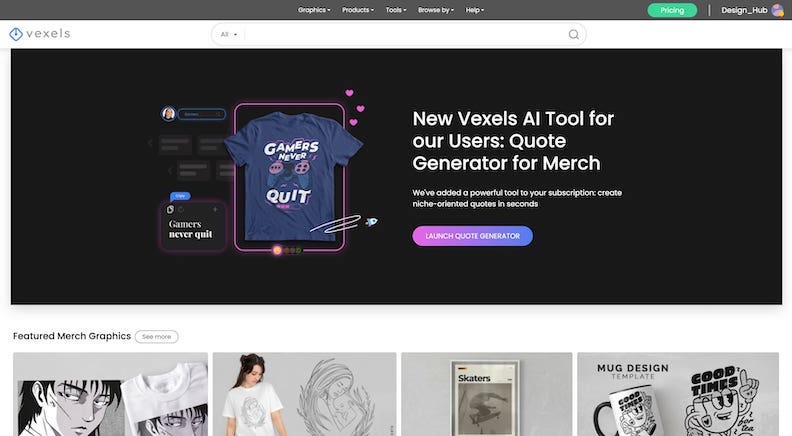 Vexels is another fantastic online design resource for print on demand sellers.
They have thousands of print-ready designs in a large variety of niches. If you have a paid Vexels account you can download these and either modify them or use them as they are on your POD products.
Their online t-shirt design maker is also very easy to use, and allows you to quickly and easily create great looking designs that you can sell on print on demand t-shirts (and other products too).
If you're in need of inspiration you can check out Vexel's recently added merch quote generator which can give you some great ideas for text-based designs.
With a paid Vexels subscription you get licensing rights to all the designs you download so there are no copyright headaches as a POD seller.
Pricing:
Monthly subscription: $9.99 – $89.99 /month
Annual subscription: $90 – $816 /year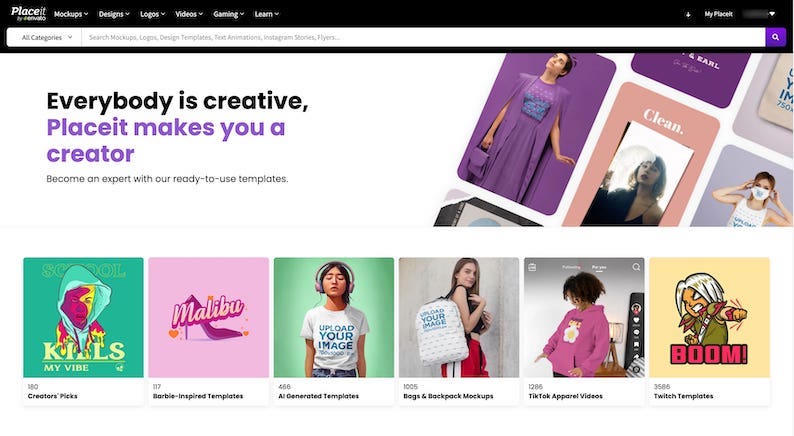 One of the simplest tools tools you can use to create print on demand designs is Placeit.
They have thousands of mech design templates that are very quick and easy to customize. You can also utilze their gigantic logo template library for print on demand designs too.
We cover this in more detail in this article: How to use Placeit with Printify & Printful.
Another compelling reason to use Placeit is that everything you create comes with a commercial license, so you can sell on any platform you want with no copyright issues.
Plus you can also create professional-looking mockups through their platform. They have thousands of mockup templates for a range of POD products including t-shirts, tote bags, mugs, posters, and many others.
Pricing:
Some free templates
Individual designs: $2.95
Monthly subscription with unlimited downloads: $14.95
Annual subscription with unlimited downloads: $89.95
Hire a designer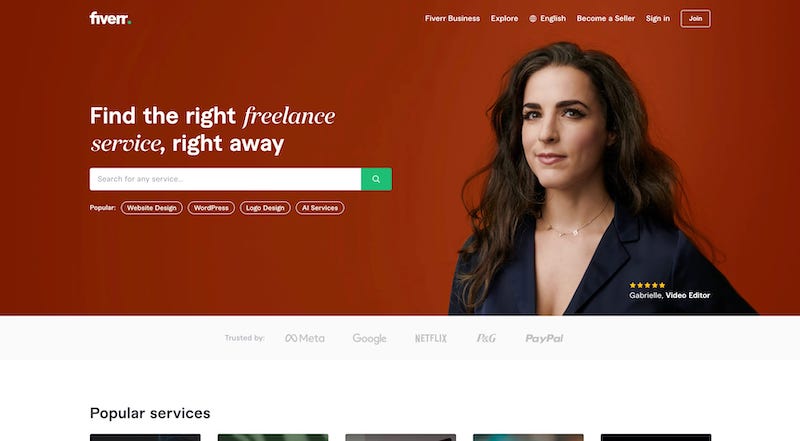 If you want to get some high-quality print on demand designs but you don't have the time or skillset to create them yourself then you can hire people to create them for you.
Here are some great options for finding amazing designers to work with:
Create the designs yourself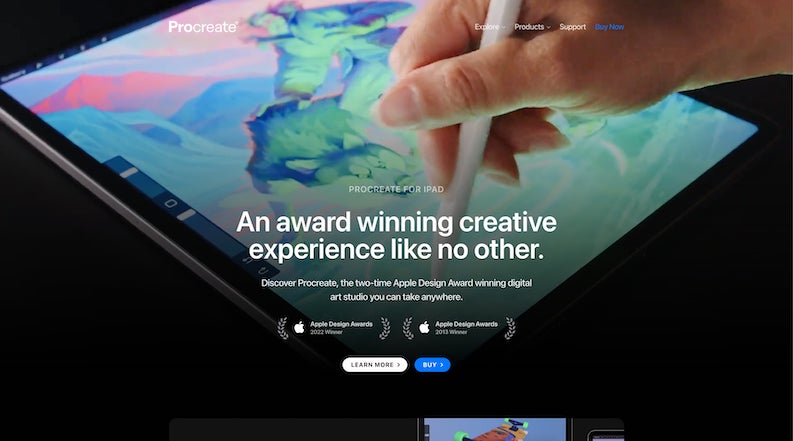 If you're creative and are a talented designer or illustrator you should consider creating your own designs for print on demand.
Here are some tools that you can use to create your own designs:
Adobe illustrator
Adobe Photoshop
Procreate
Affinity Designer
Photopea
GIMP
CorelDRAW
Inkscape
Buy premade designs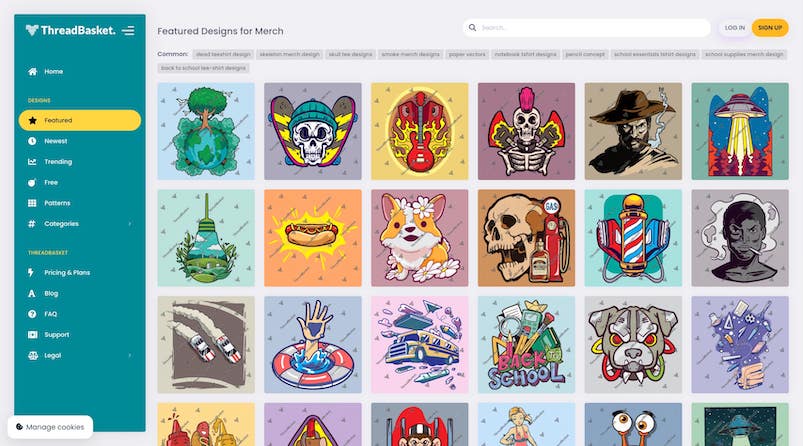 You can also simply buy pre-made designs that are print-ready.
There are some sites like Vexels that are subscription based and allow you to download unlimited designs, and some sites where you can purchase individual designs.
Here are some good options:
Free image and graphics websites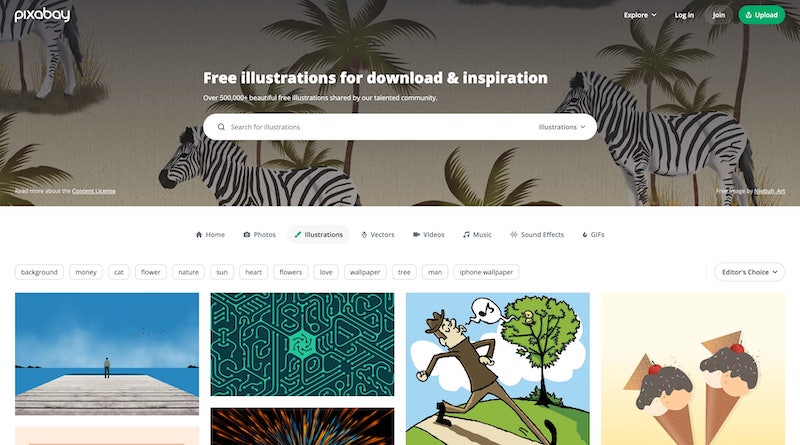 There are plenty of free images and illustration websites that you can utilize to help you create awesome designs for your print on demand products.
All you need to do is search these websites, find images, graphics, and illustrations that are copyright free, and then incorporate them into your designs.
FAQs
Some of the most frequently asked questions around print on demand designs:
Can you create print on demand designs for free?
Absolutely. You can create free designs with tool like Canva or one of the many websites like Canva.
Alternatively, you can illustrate the designs yourself and use free online design software to make them print-ready.
Can I use photos as part of my print on demand designs?
Yes you can, but you should make sure to check the create commons license first, and it's very likely you'll have to modify the photo or use only a part of it if you are going to sell it as print on demand design.
What is the best mockup generator for print on demand sellers?
The best mockup generator for print on demand sellers in our opinion is Placeit, but there are several other awesome tools out there.
Check out this article for even more options: Best mockup generators.
Related articles
Wrapping things up
So there you have it, some fantastic ways to get inspiration and tools to create print on demand designs.
Having the right designs is going to make or break your print on demand store and product performance.
We hope this guide was helpful to you, and helps you create some winning print on demand designs.
Oh, and if you have any questions, comments, or have suggestions for other awesome print on demand design tools and resources, leave a comment below!