When it comes to using an online logo maker to make your own logo there's plenty of options.
One of those is LogoDesign.net which has a large variety of pre-designed logo templates that you can customize to make your own.
We decided to give their logo maker a full review to see if it can compete with the top online logo generators currently on the market.
This article will take you through the main features of LogoDesign.net's logo maker, and also show you how to create your own logo on the platform step by step.
---
Jump to a specific section:
---
Section 1: Overview
If you haven't come across LogoDesign.net before, here's a little bit about them:
What is LogoDesign.net?
LogoDesign.net started life out solely as a logo maker and the company has since broadened its offering to include custom logo designs, a website builder, business card design maker, and much more.
The main part of the business is still their logo maker which is a templated-based logo generator much like Placeit, BrandCrowd, and Canva.
They have a good-sized library of logo templates (although we couldn't see exactly how many in total there were on the platform), and these span various niches and industries.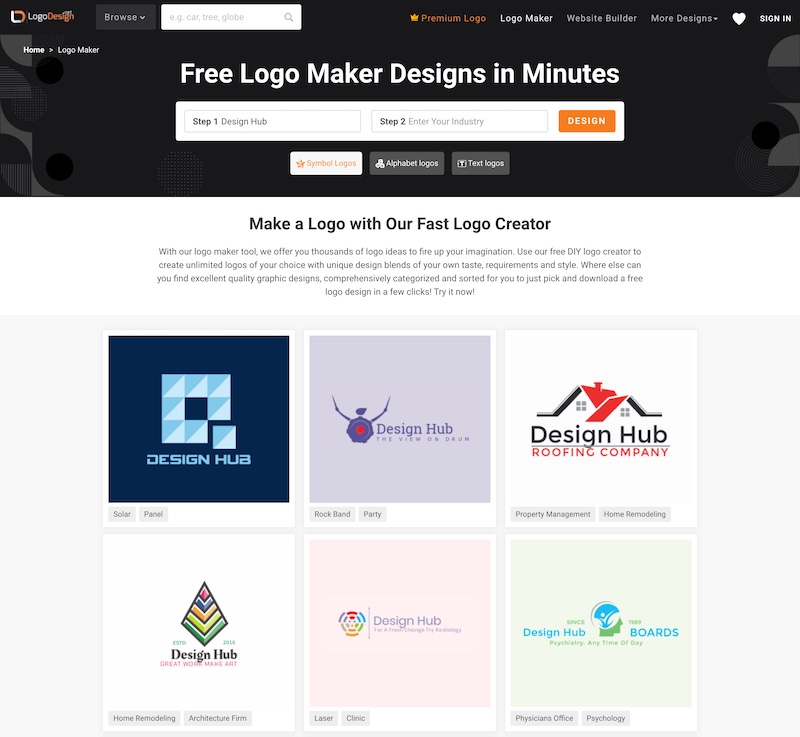 As mentioned, LogoDesign.net has also recently expanded its offering to include a broader range of online creation tools and templates including:
Custom logo designs
Website builder
Business card generator
Mockup generator
T-shirt design maker
And even more.
Section 2: How to make a logo with LogoDesign.net
Here's a step-by-step breakdown of how to create a logo with LogoDesign.net:
Step 1: Enter your brand name or choose a category
To start your logo creation journey with LogoDesign.net, go to their logo maker main page and enter your brand name and your niche/industry: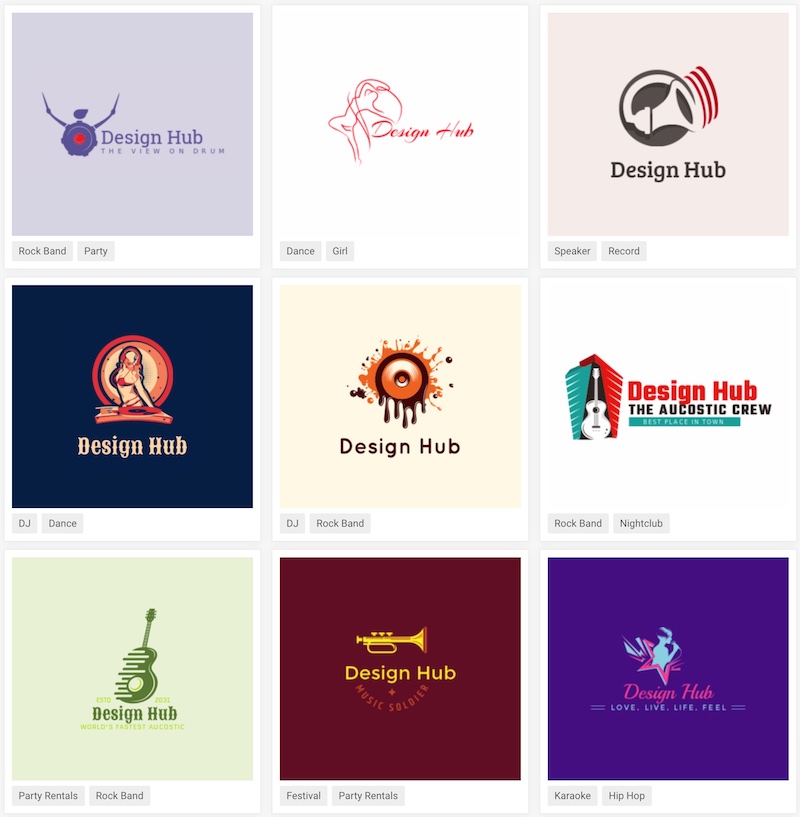 You'll see a results page with various logo templates with your brand name already included and the templates should match the niche you chose.
Alternatively, you can simply select one of the template categories from the main dropdown menu in the top navigation bar: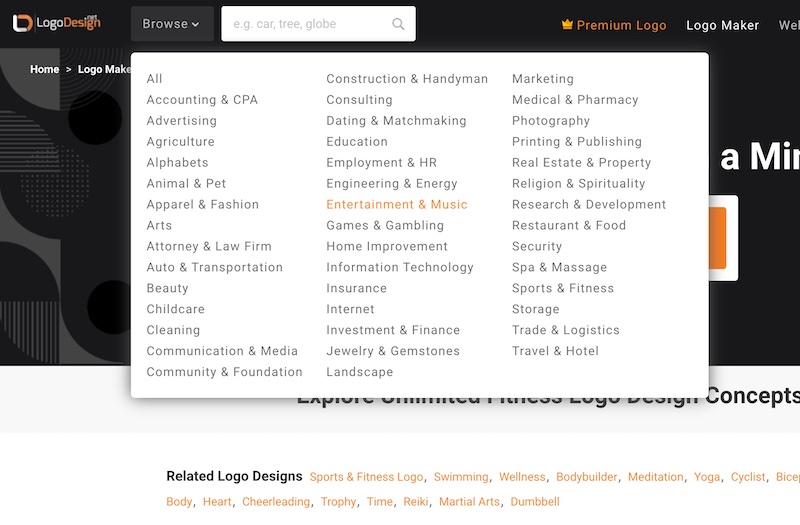 From here you can filter the results by the logo style you're after (Symbol, Alphabet, or Text). The default results will be 'Symbol' logos, and these are simply logos that include a main logo graphic in the design:

The 'Alphabet' logo templates are essentially lettermarks, and these will be the first letter of your brand name (in our case 'D').
These designs are fairly generic and likely won't have a design style that matches the initial niche or industry you put (e.g. 'hiking' or 'music'):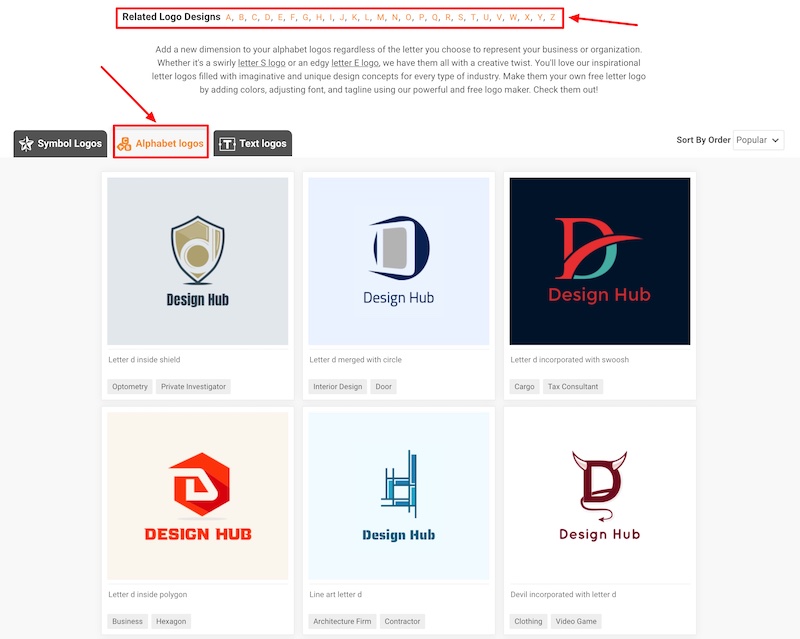 The 'Text' logos are simply your brand name (with a slogan below), and like the Alphabet logo templates, these are mostly generic and not industry-specific.
So, if you want a logo that's related to your industry you'll need to select the 'Symbol' option: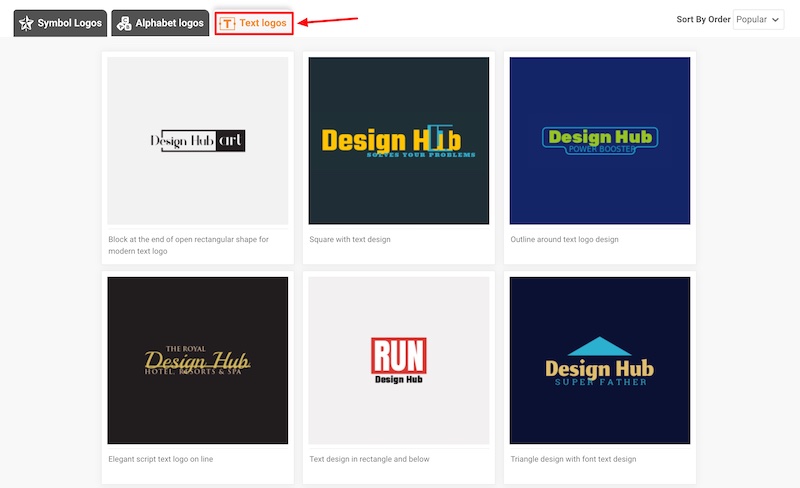 If you're looking to create a logo for free with LogoDesign.net you can, although it's not obvious which templates are free, and also there's no option to filter the templates to show only the free ones on the platform.
To create a high-quality completely free logo design we'd recommend checking out our free logo makers article, there are some great tools listed there (in particular Placeit and Canva have some great free templates).
Step 2: Choose your template
The next step is to choose your template.
There's plenty of templates on LogoDesign.net, so to make things easier when you're browsing the designs you can save the ones you like to your favorites list.
To add templates to your favorites list simply click on the heart icon on a template: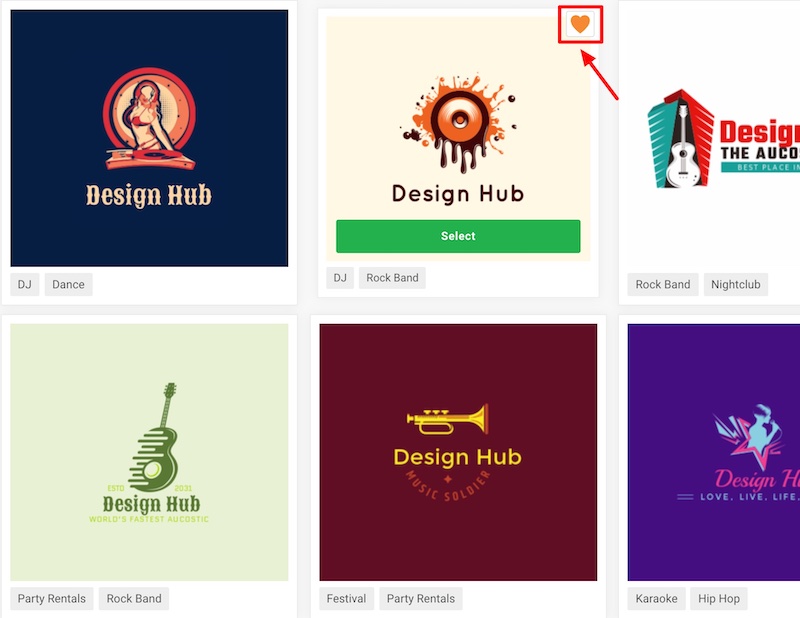 To navigate to your favorites, simply click on the heart icon at the top right of the screen: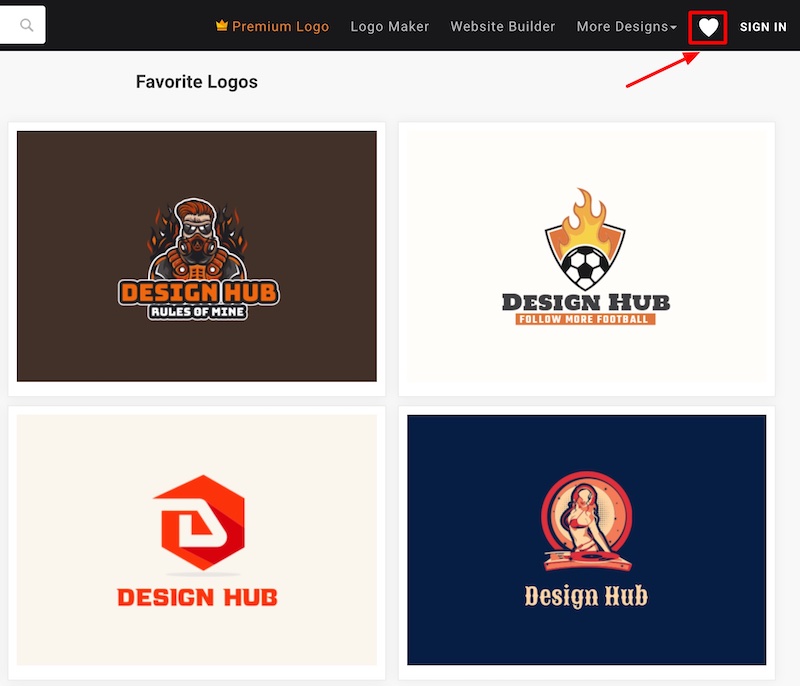 Once you've chosen the logo templates your going to use, all you have to do is click on the thumbnail image of the logo or the 'Select' button to navigate to the logo editor.
Step 3: Customize your logo
Depending on the logo template you choose on LogoDesign.net you'll have slightly different customization options.
A lot of the gamine logo templates with the logo text sitting over the main graphic have a fairly limited editor.
With these templates, you can't add additional elements or change the size, layout, or position of the existing logo elements. You can only change the colors, font type, and text content: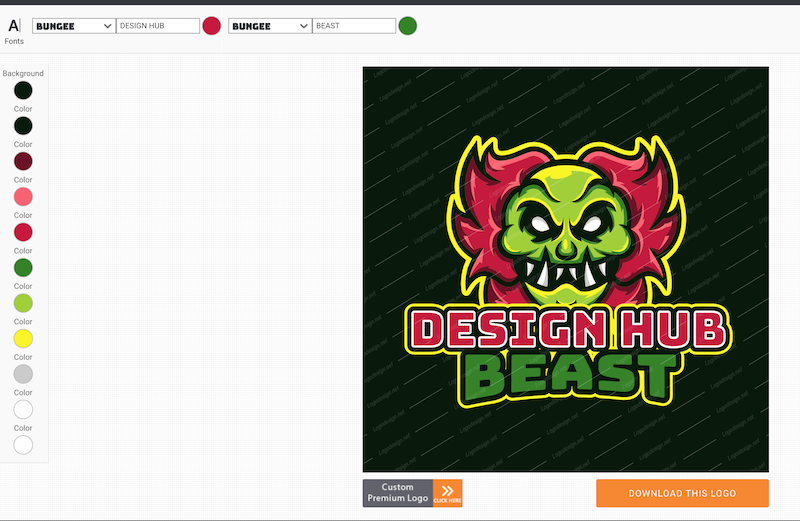 With other templates (the ones where the text and graphic elements are separate) you have more customization options: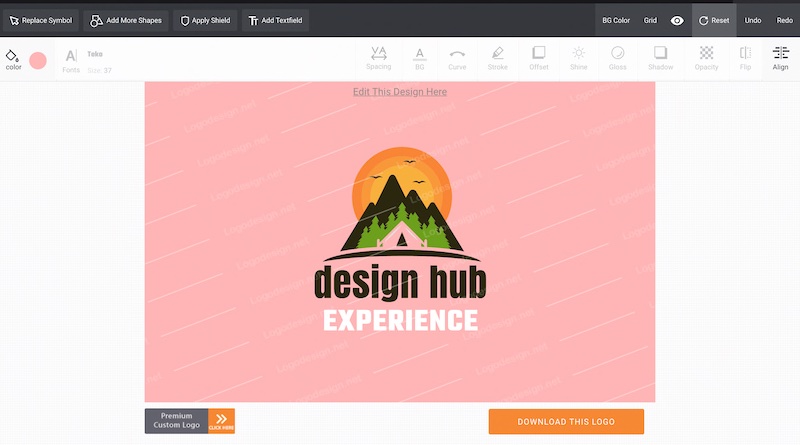 These templates allow you to customize most aspects of the logo design, as well as give you the ability to add additional text and graphic elements.
When it comes to customizing the logo text, like with most logo makers it's very simple.
You can easily change the text content, size, color, font, rotation, curve, and more. The majority of the text customization options are on the right side of the toolbar (after you select a text element on the canvas):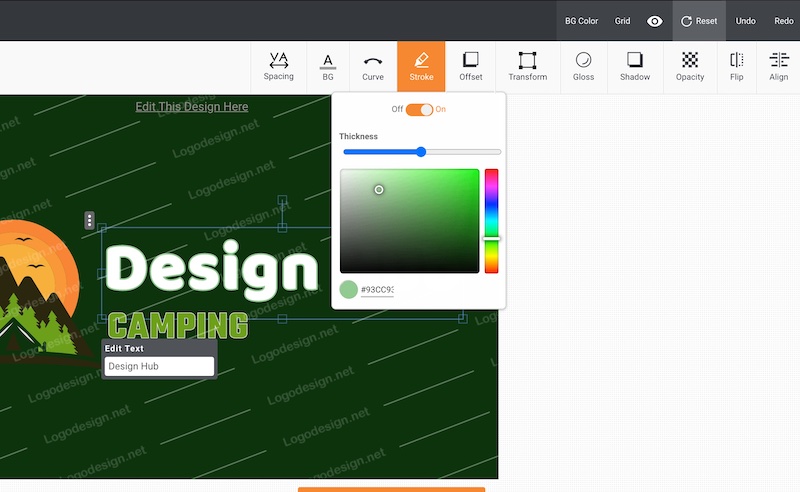 The text color and font options can be found on the left side of the toolbar, and above them is also a button for adding additional text fields to the canvas: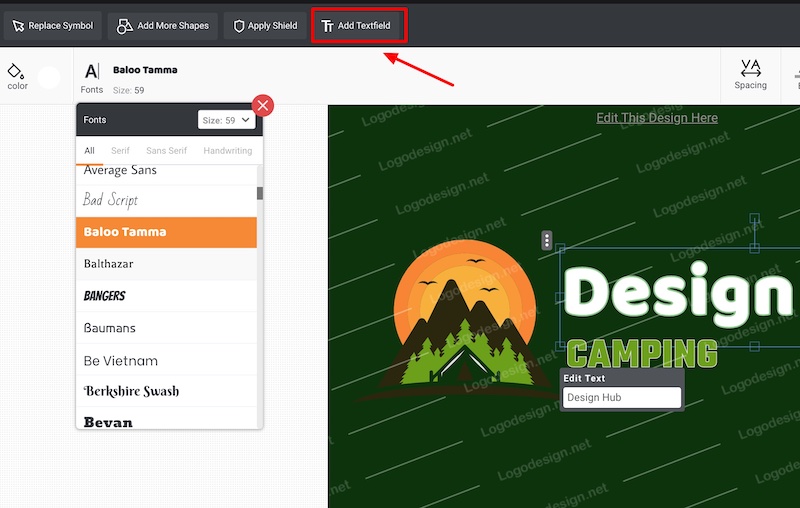 You can easily scroll through the different fonts styles (Serif, Sans Serif, Handwriting) and options to find one that works best for your logo.
At the moment, LogoDesign.net doesn't appear to offer users the ability to upload their own fonts to the platform (probably for licensing reasons).
You can also select the text elements on the canvas and easily resize, rotate, or move them around to where you want them on the canvas.
To delete, or change the layering of a text element you need to click on the ellipsis next to the element: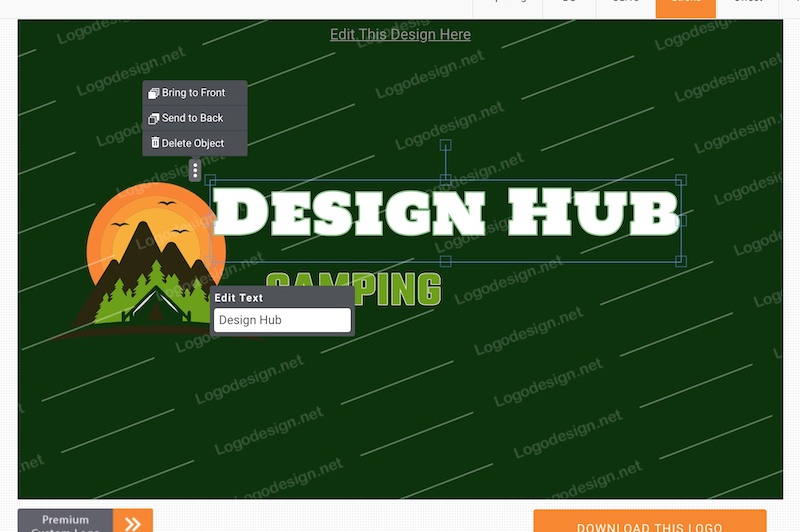 Customizing the main logo graphic/symbol is just as simple.
When you select the main graphic, you can move it around the canvas, resize, rotate, etc. plus a few customization options appear in the toolbar. You can also alter the color palette on the left side of the toolbar: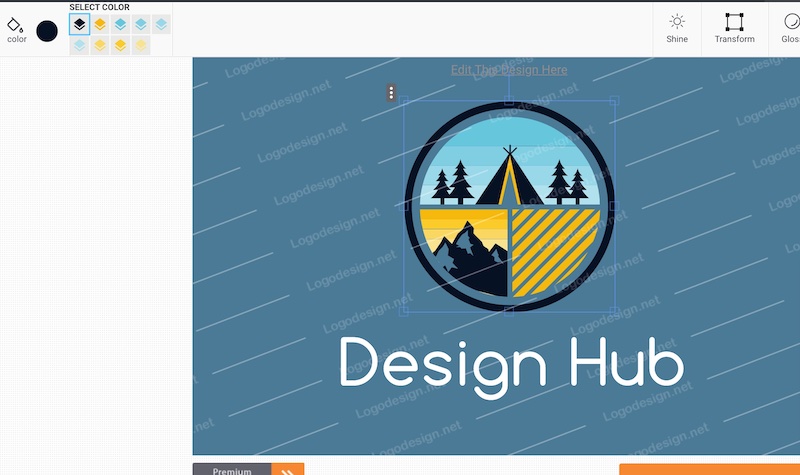 You can also easily switch your main graphic if you want to try a different symbol. You simply need to click on the 'Replace Symbol' button above the toolbar on the left side, and then a popup appears where you can search for a new symbol: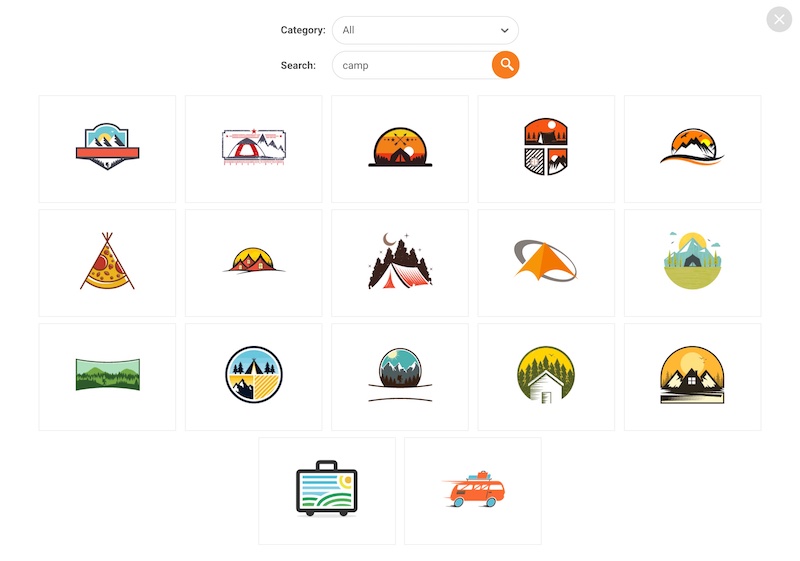 Other customizations that you can make to your logo design include being able to change the background color (to either a solid color or gradient) by clicking the 'BG Color' button: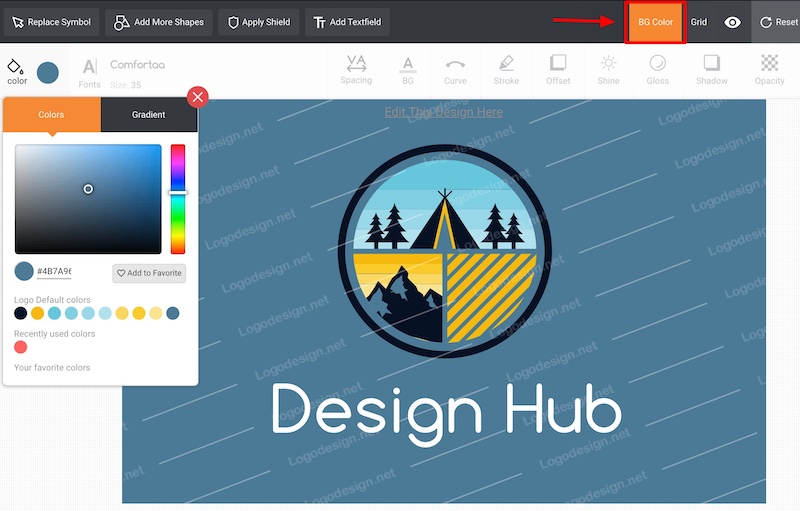 You can quickly adjust the alignment of the logo text (to either above, below, to the left, or right of the logo symbol).
However, this feature isn't all that helpful as whenever we tried it shrunk all the design elements down to a much smaller size, and the text was aligned strangely to the symbol: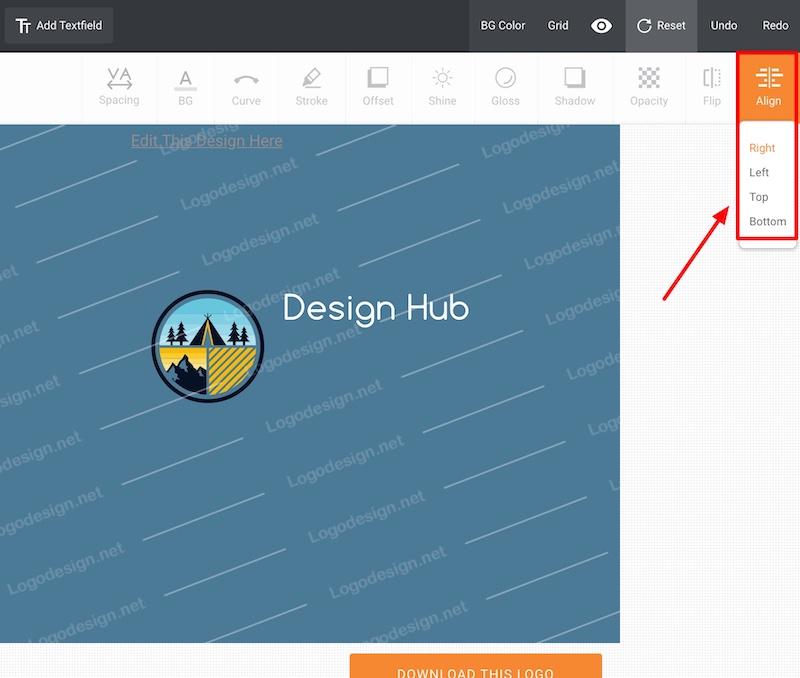 You can also add 'shields' and additional shapes to your logo design – these include Animals, Basic shapes, Lines, badges, and even more:
Just click the 'Add more shapes' button and a popup will appear with a library of shapes that you can browse through: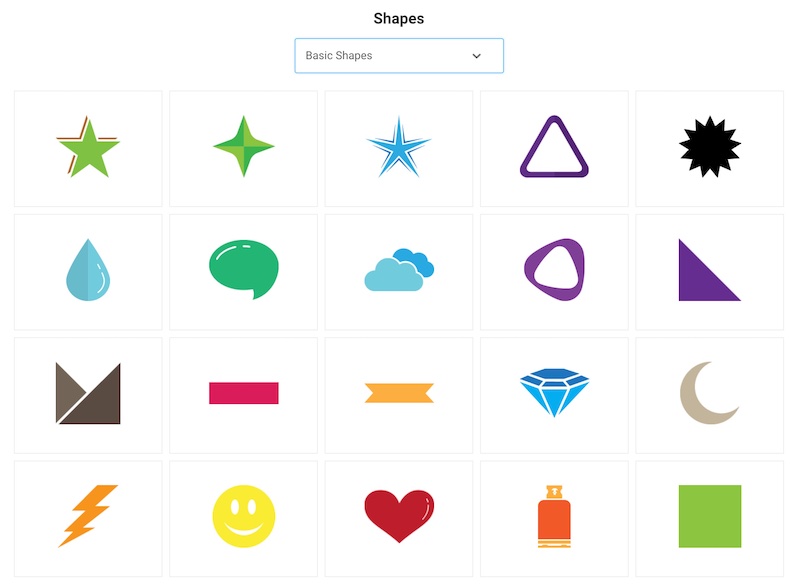 You can customize the additional shapes in the same way you customize the other logo elements – color, size, rotation, position, etc.: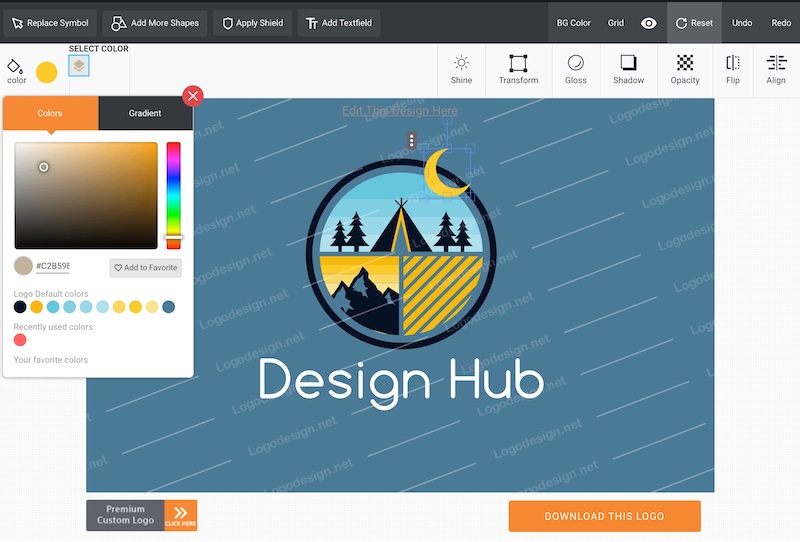 When you've finished customizing your logo design, the next step is to download (purchase) your logo.
You can also leave the website and come back to buy your logo later, and your logo design should be automatically saved in the 'My Design' area of your account: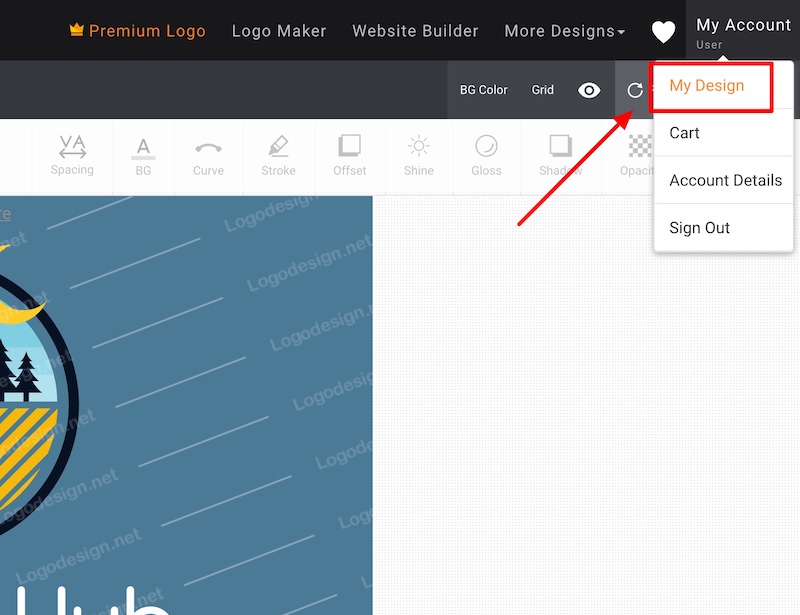 And that's you almost done, you've created a logo with LogoDesign.net and you can hit that 'Download this logo' button to make your purchase.
When you buy a logo from LogoDesign.net, no matter what package you buy, you'll get a JPG, PNG, and PDF version of your logo design.
We're not sure if you get a version of your design with a transparent background, but if not you can use a tool like Kapwing to easily remove the background.
You also get free unlimited edits of your logo design for one month after your purchase (then charged $5 per month after that), so can go back and create different variations of your logo design (e.g. text to the side, or symbol only, etc.).
Here are three versions of the logo we created: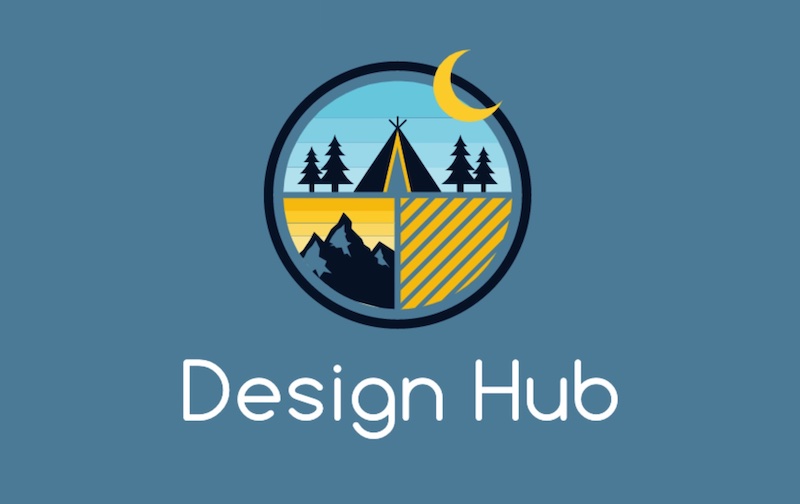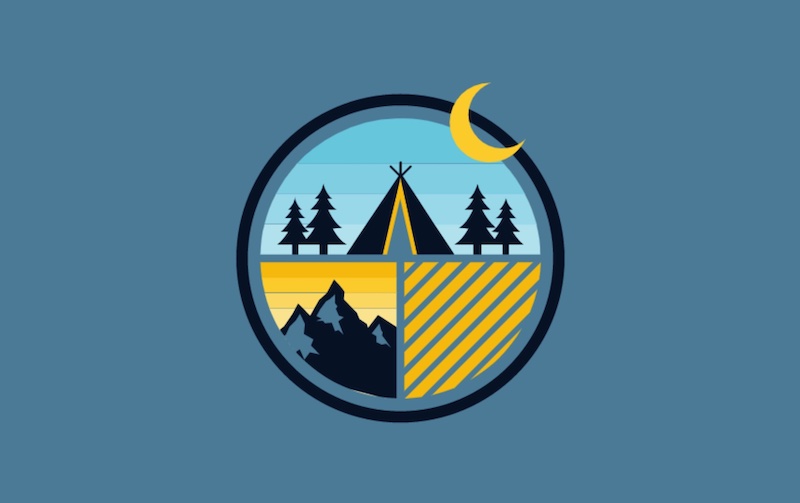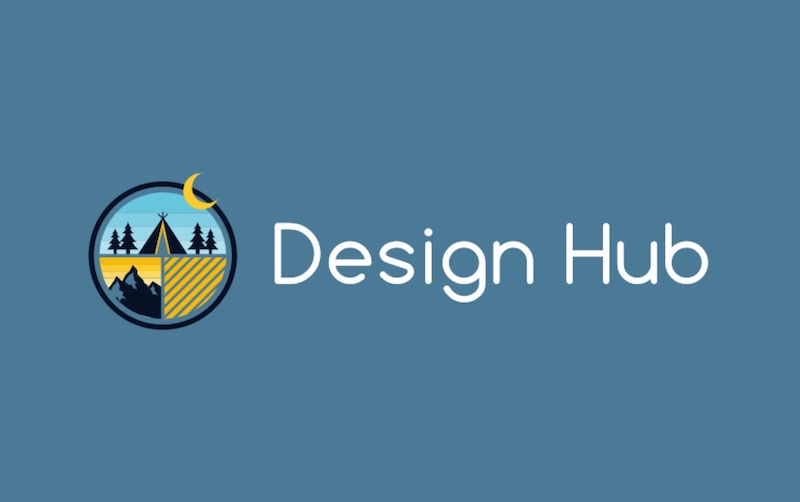 Section 3: Logo maker review
To review LogoDesign.net's logo maker we looked at how it performed in these areas:
Let's see how it went.
3.1 Templates & Graphics
LogoDesign.net has a good-sized library of premade logo templates, many of which are well designed.
We're not sure exactly how many logo templates LogoDesign.net has to offer but it doesn't appear to be as many as some other logo makers such as BrandCrowd, Placeit, and Canva.
This is especially the case when it comes to the number of high-quality and unique-looking logo designs.
The templates on LogoDesign.net cover various categories including animals & pets, entertainment, technology, fitness, beauty, and many more.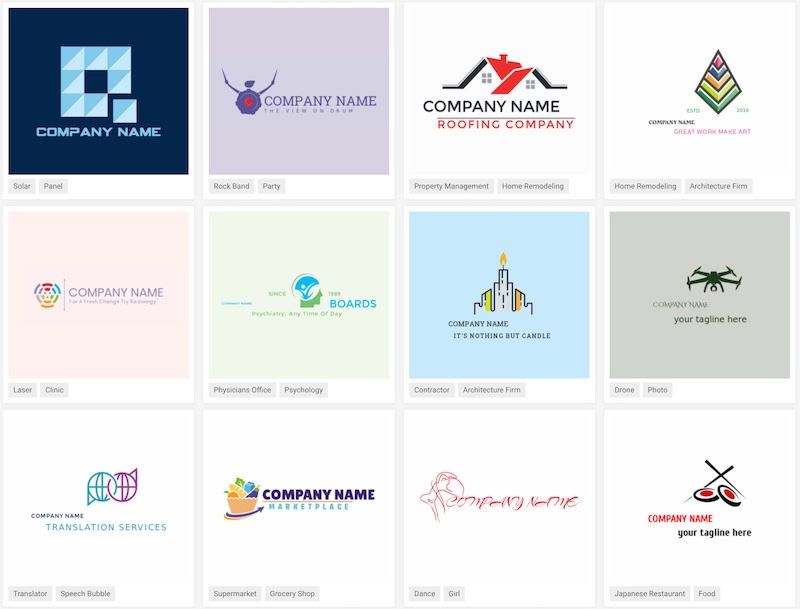 Most of the logo design categories have plenty of templates to browse through, so whatever your niche there's a good chance you'll have a few quality templates to choose from.
LogoDesign.net has a good range of gaming templates too, making the tool a solid option when it comes to gaming logo makers.
Here are some of the best categories for logos on LogoDesign.net:
Animal & Pet logos: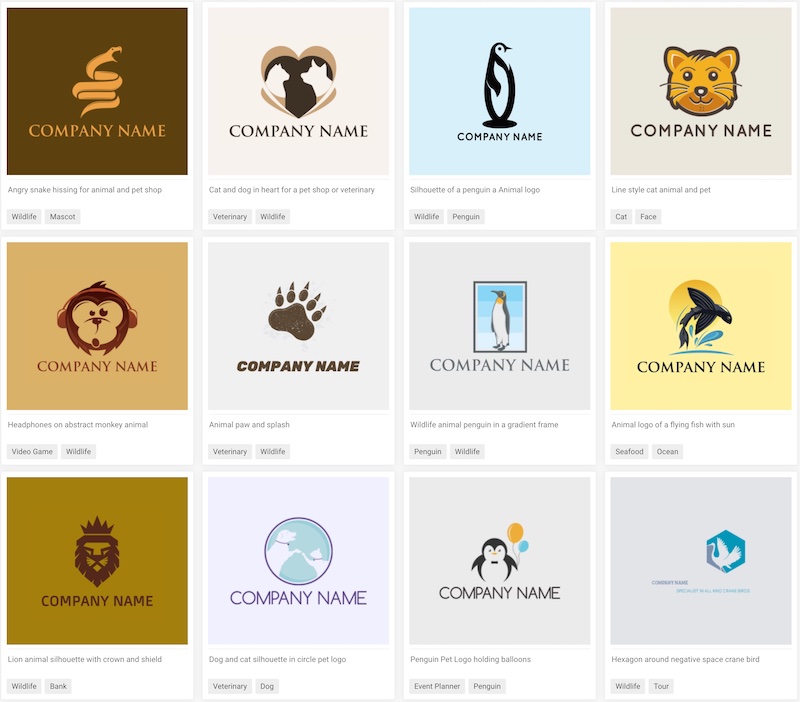 Beauty logos: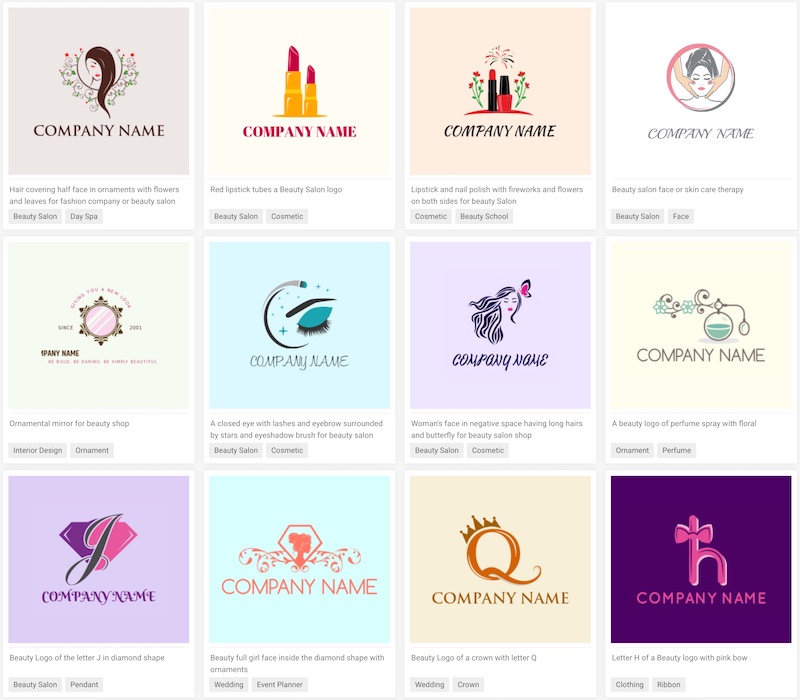 Entertainment & Music logos: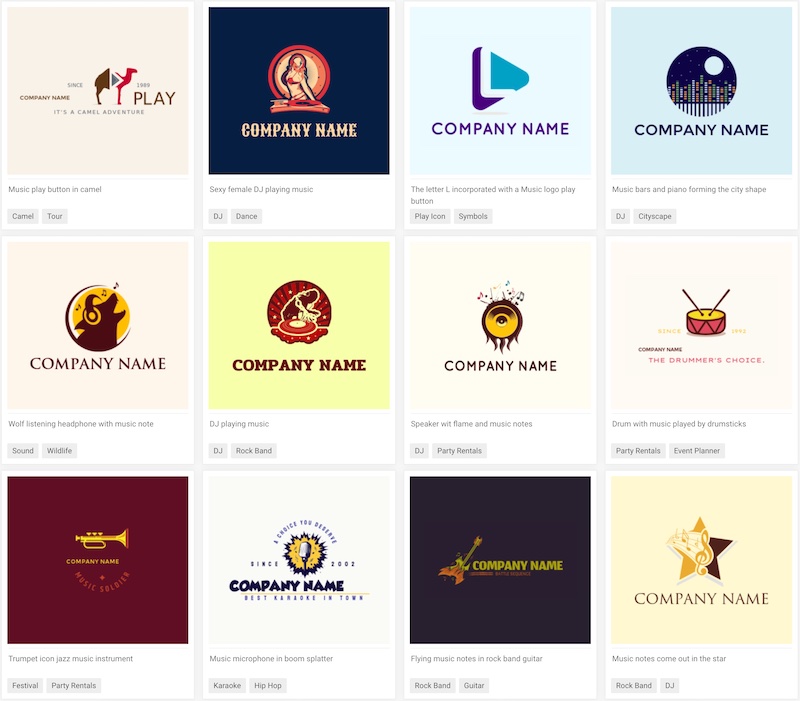 Sports logos: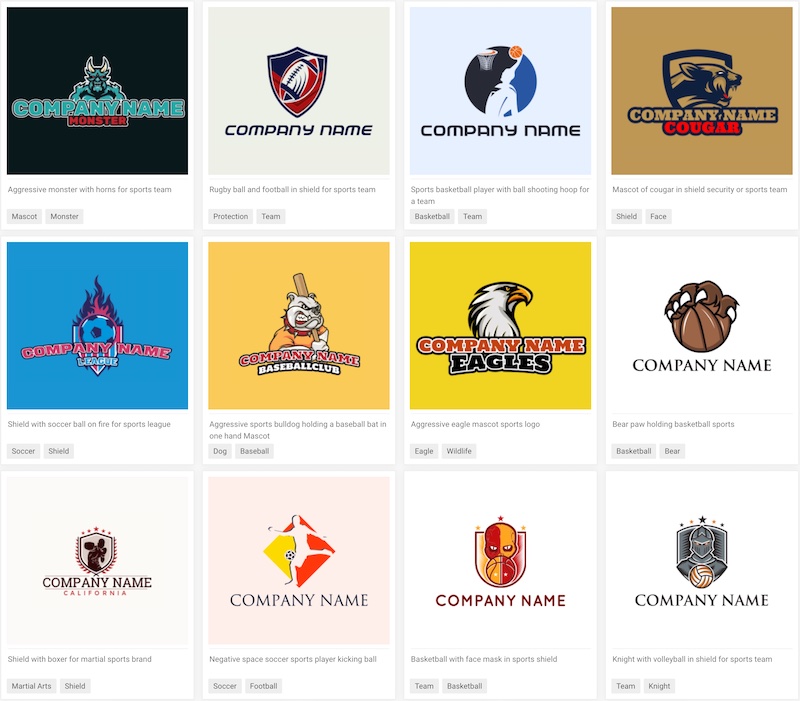 Travel & Hotel logos: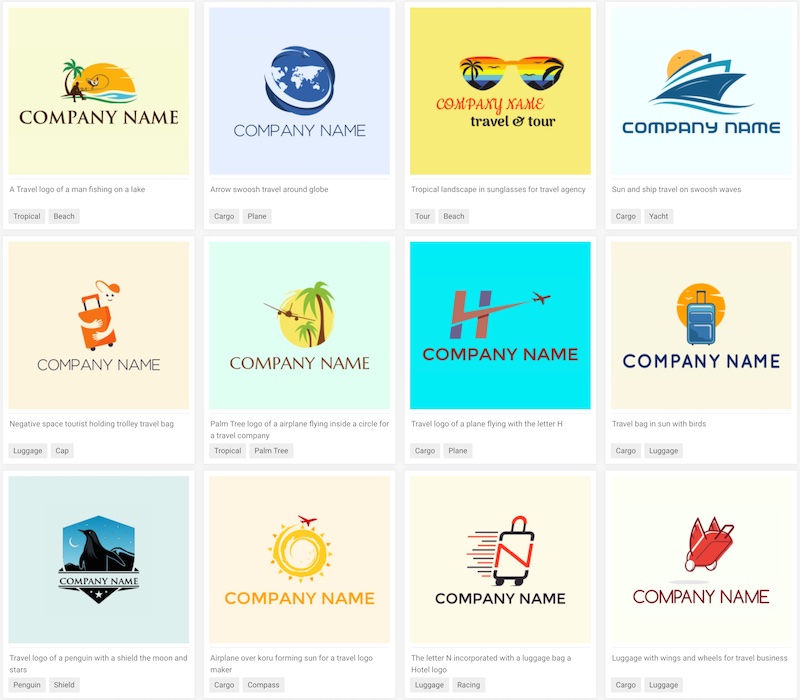 The design quality of the logo templates on LogoDesign.net is decent but not amazing. In some of the categories, the designs are definitely a mixed bag but with enough browsing, you can find some good-quality templates.
If you're looking for online logo makers that have genuinely high-quality logo templates and a huge variety of unique designs that you can customize we'd recommend checking out Placeit's logo maker, BrandCrowd's logo maker, or Canva's logo maker.
Additional graphics & icons
The quality of the additional shapes, badges, and graphics on LogoDesign.net are fairly average.
They're the kind of simple graphics you'll find on most design platforms, and the range they have is hardly extensive either.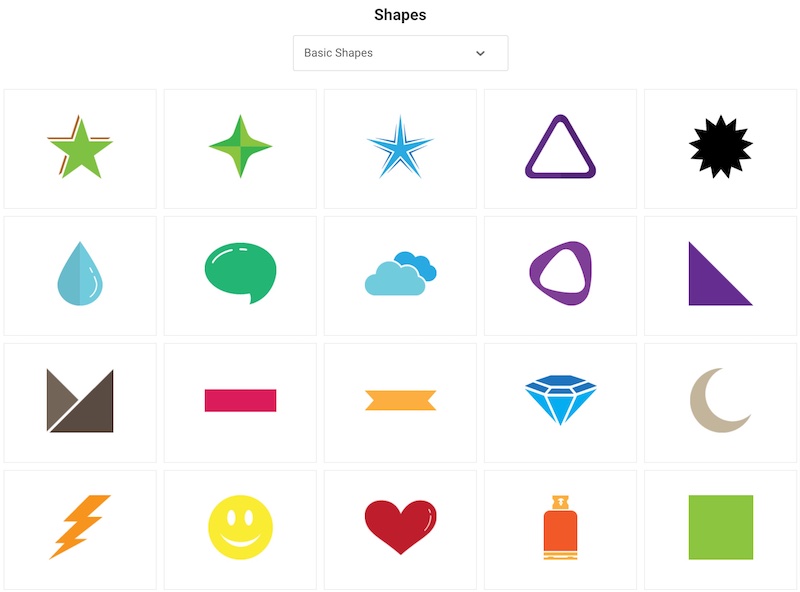 It would be great if they could add more unique extra graphic designs, and broaden the number of options too.
3.2 Ease of use & functionality
As it is with most online logo generators, there's really no learning curve with LogoDesign.net. You can jump onto the tool and easily customize your chosen logo template in a very short amount of time.
Although it is very simple and easy to get to grips with, there are several areas that we feel LogoDesign.net could improve in and we'll cover them in this section, including:
Resizing & repositioning
Altering the colors
Text & font options
Download options
Collaborations options
Resizing & repositioning
It's easy to select a logo design element and move it around to where you want it on the canvas or resize, change the layering, etc.
However, one important feature that we feel is missing is guidelines that show you how the element you've selected lines up in relation to other elements of the design.
Other logo makers have this feature, and it makes it so much easier to make sure your logo design is properly aligned.
You also can't select multiple elements at the same time which is quite frustrating, particularly if you want to resize multiple elements at the size time to keep the same ratios or move them around together.
Finally, the last main issue we had with resizing and repositioning logo elements was the 'Align' feature which only actually applies to the text elements but is still active when you click on a graphic element: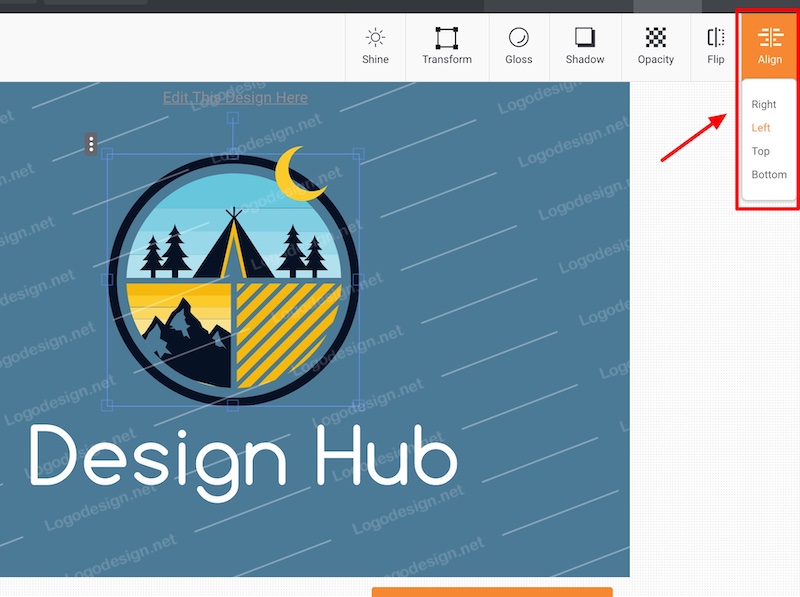 Whatever alignment option you choose, your logo will be resized and the text alignment is often slightly off what it should be: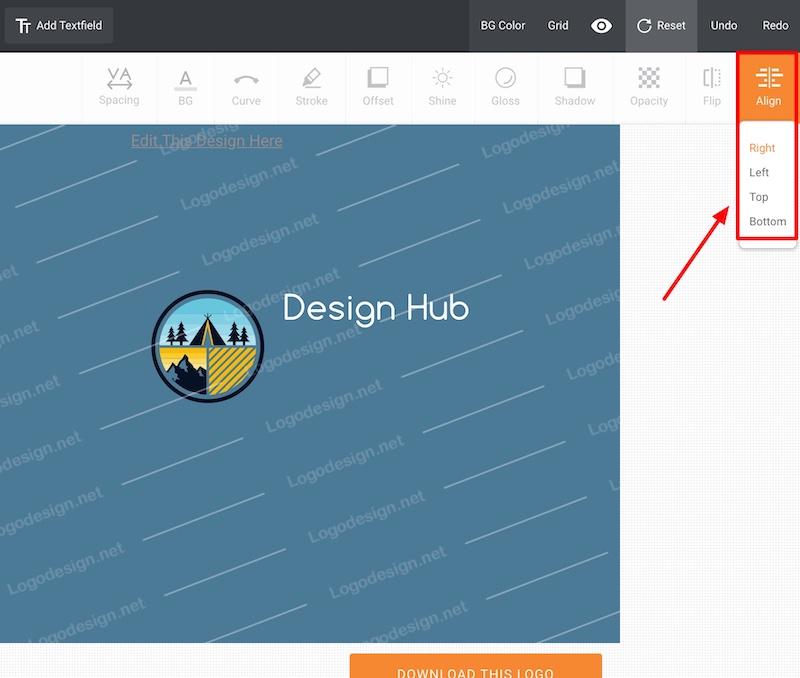 So, we feel there's plenty for LogoDesign.net to improve on here.
Altering the colors
Again, when it comes to customizing the logo design colors things are very straightforward and intuitive.
You simply select an element of the design and the color options appear on the left side of the editor.
If you have a specific color in mind you can input the hex code for that, and you can also utilize the gradient feature which you can use to create some great looking color combinations: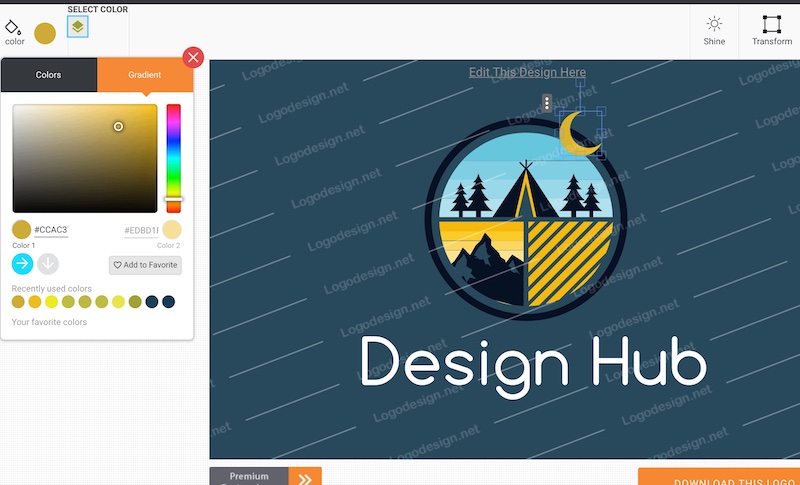 Text & font options
The text and font options on LogoDesign.net are okay. Their range of fonts is fairly standard for most logo makers, so it would be great if they could add some more unique and custom fonts to the platform.
You currently can't upload your own fonts either, and this is likely due to licensing reasons.
There are also no options to preview how a font will look with your logo design (something that's available on BrandCrowd's logo maker and a few others too), and you can't save fonts (e.g. create a favorites list), which would be a very useful feature: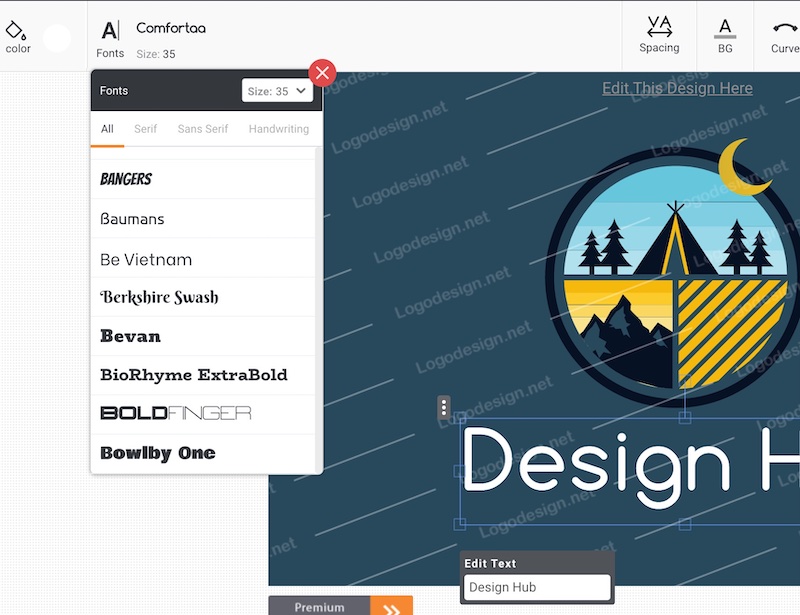 Customizing the text is very easy with LogoDesign.net. You can quickly resize, reposition, change the text color, etc. All the basics that you would expect.
You can also add additional text fields to your design (it would be great to be able to duplicate a text field too!).
There are some useful additional text customization features such as being able to add a text outline, adjust the text spacing, curve the text, and more. However, we ran into issues with a couple of these additional features.
For example, we've already mentioned the text alignment feature above but there are also issues with the 'offset' and 'shadow' features, which allow you to add a shadow to the left or right side of the text.
The main problem with these is that you can adjust their color (it uses the same color as your text is already using):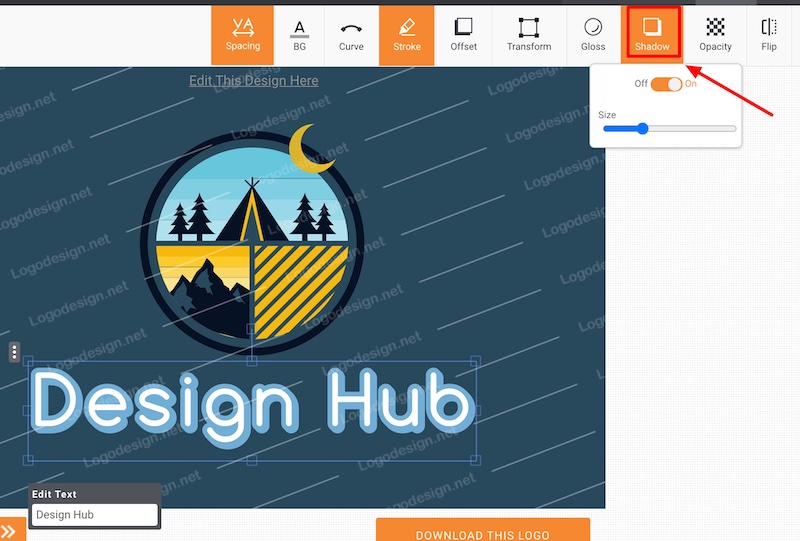 With online logo makers, there's never going to be unlimited possibilities when it comes to customizations (including the text elements) with the text elements.
However, with LogoDesign.net there is enough there to help you create some decent-looking designs (albeit not as many options as some other logo generators).
Here's what we feel is missing from the LogoDesign.net toolkit in regards to font and text options:
You can't change the color of individual letter or words within the same text field
You can't upload your own fonts (this is likely due to licensing reasons)
The range of fonts is fairly standard (some more unique fonts would be great)
You can't quickly change the text to uppercase/lowercase (a button for this would be useful)
No guidelines to help you align the text elements with other elements
The alignment feature doesn't work all that well
You can't select multiple text elements (or other elements) at the same time
You can't duplicate text elements
Download options
When you download a free logo design from LogoDesign.net you'll only get a JPG version of your design. However, when you pay for a design you get more download options.
You get access to a JPG, PNG, and PDF file version of your design.
It would be great if they made transparent background versions standard with any logo design purchase and also provided multiple variations of your design e.g. text below, to the side, text only, logo graphic only, etc.
It would also be useful if they provided buyers with an EPS version of their design.
After purchasing a logo from LogoDesin.net you get unlimited edits of your design for the first month for free, however, it will cost you $10 per month after that if you want to maintain your ability to edit your design. That price is far too steep in our opinion.
Collaboration options
As far as we can tell there are no collaboration features with LogoDesign.net. So, it would be useful if they could add features where you could share your design, and get feedback on it.
3.3 Customer Support
If you need any customer support there are a few areas you can go on LogoDesign.net:
FAQ section – They answer some of the most common questions
Contact Us form – You can reach them via the contact form
Twitter – You can also reach out to them via Twitter
Live chat widget
3.4 Our Verdict
After reviewing LogoDesign.net's logo maker we'd say that it's a decent online logo maker, but far from the best available.
In terms of the design quality of the logo templates, Canva, Placeit, and BrandCrowd are way ahead of them.
The customization features and flow are also okay but there are quite a few improvements that could be made there too.
That being said, their logo maker is very easy to use, so anyone should be able to jump onto the platform and create their own logo.
Here's what we feel are the main pros and cons with LogoDesign.net's logo maker:
Pros
Some good-quality logo templates
Very easy to use
Templates for most niches and industries
Easily find templates in your niche
Easy to apply your brand colors
Decent text customization options
Good color customization options
Easily swap out your main logo graphic for a similar one
Some good-quality free logo templates!
Cons
No collaboration features
Can't upload your own fonts
Can't upload your own design elements (e.g. images/shapes)
Standard font options
Standard icon/shape graphics
Can't select and move multiple elements at the same time
A lot of average looking templates
Only get unlimited edits of your logo design for one month
Can't easily preview new fonts for your logo design
You don't get all the logo variations you need post purchase
You an't easily align elements (no guidelines)
Section 4: Pricing
Here are the logo design pricing options:
Basic package: $39
Standard package: $57
Pro package: $97
You'll also have to pay between $5 – $10 per month after the first month if you want to continue to be able to edit your logo design.
Free logos on LogoDesign.net
There are some free logo templates on LogoDesign.net but it's hard to know which ones are free.
Certainly, if you go to this page it seems that all of the gaming logos there are free to customize and download (as JPG files).
You can only download your logo once though, and the free templates aren't saved in the 'My Design' area: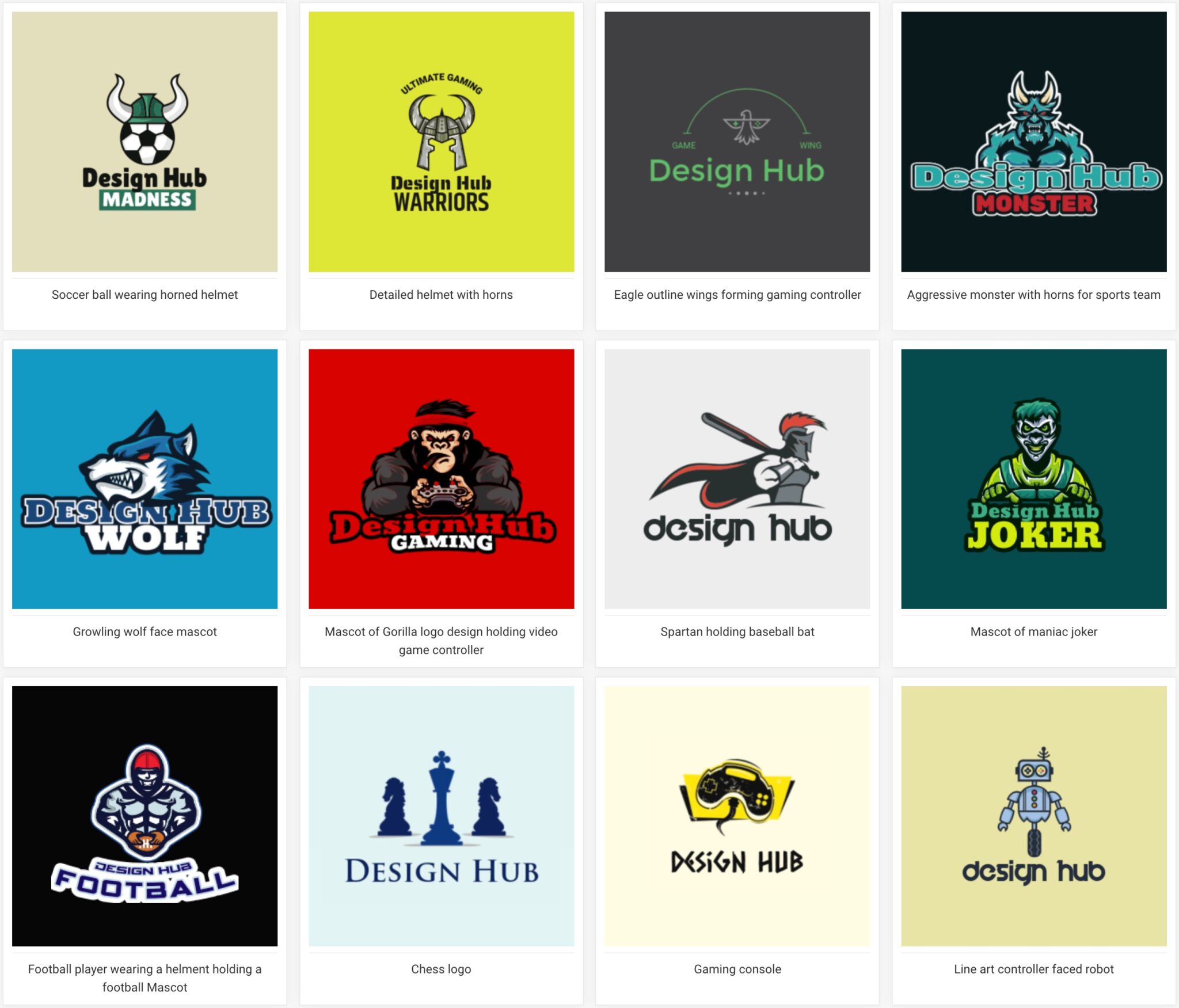 Section 5: Licensing
You can use your logo on your website, social platforms, etc. but if you're looking to trademark or copyright your logo, you might run into some issues.
You can find more information here.

Section 6: What else does LogoDesign.net offer?
LogoDesign.net has a few other services and design tools including the following:
Custom logo design – get a designer to create a bespoke logo design for you
Website builder – create your own website using their online website builder
Business card design maker – create business card designs with your logo
Mockup generator – mockup your logo designs on products (e.g. t-shirt)
Other design makers – create other designs e.g. social media headers
Print services – printing services for t-shirts, letterheads, etc.
Section 7: Alternative logo makers & options
When it comes to online logo generators there are several tools that we would say are better alternatives to LogoDesign.net:
Placeit and Canva are fantastic online design tools that allow you do a lot more than simply create logo designs, and BrandCrowd has a huge library of quality logo templates that you can customize.
If you plan to use a logo maker we'd highly recommend those three tools.
Alternatively, you could hire a designer to create a logo for you, we did that for Design Hub and used a designer via Fiverr.
It's an incredible option if you're looking for completely bespoke logo designs at great prices.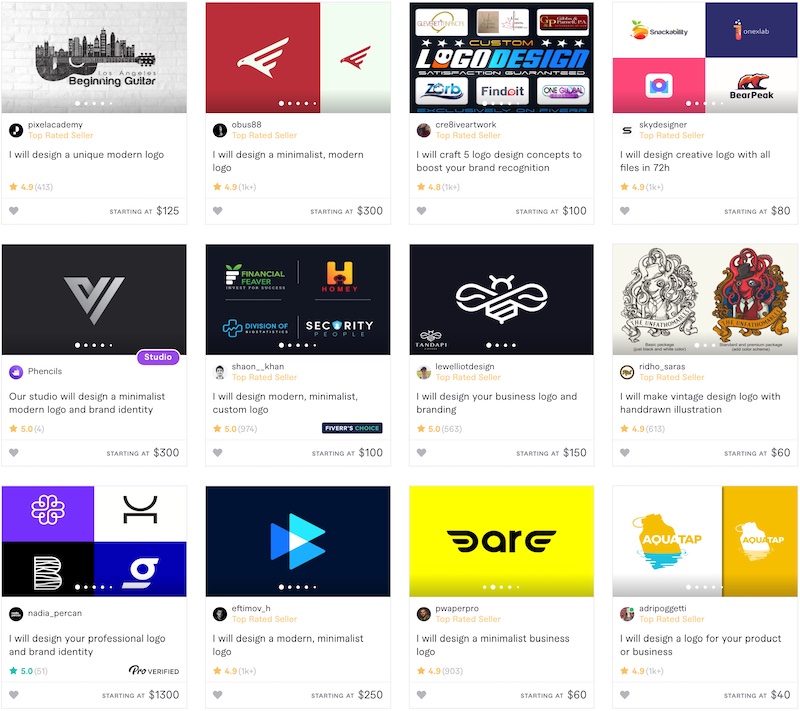 Final thoughts
LogoDesign.net is a decent logo maker that has some really good logo templates that you can customize to make your own.
However, if you're dead set on using a logo maker for your designs we'd recommend using some of the other logo generators that we've mentioned in this article.
So, do you agree? What do you think of LogoDesign.net's logo maker?
Let us know in the comments, we'd love to hear about your experience.