Canva is one of the best online graphic designs tools around.
Their easy drag and drop interface lets you create all kinds of designs from Facebook posts to t-shirt designs, printables, and so much more.
They also have a fairly large selection of logo templates so we thought we'd give their logo maker a review to see if it offered the same quality as some of the other logo makers online.
In this article, we'll take you through the ins and outs of Canva's logo maker to see if it's worth your time and effort.
---
Jump to a specific section:
---
Section 1: Overview
Before we get started, for those of you who aren't aware of what Canva is, here's a quick run-through for you.
What is Canva?
Canva is an extremely user-friendly 'drag and drop' online design tool that allows anyone to create great-looking designs without needing any real design skills or experience.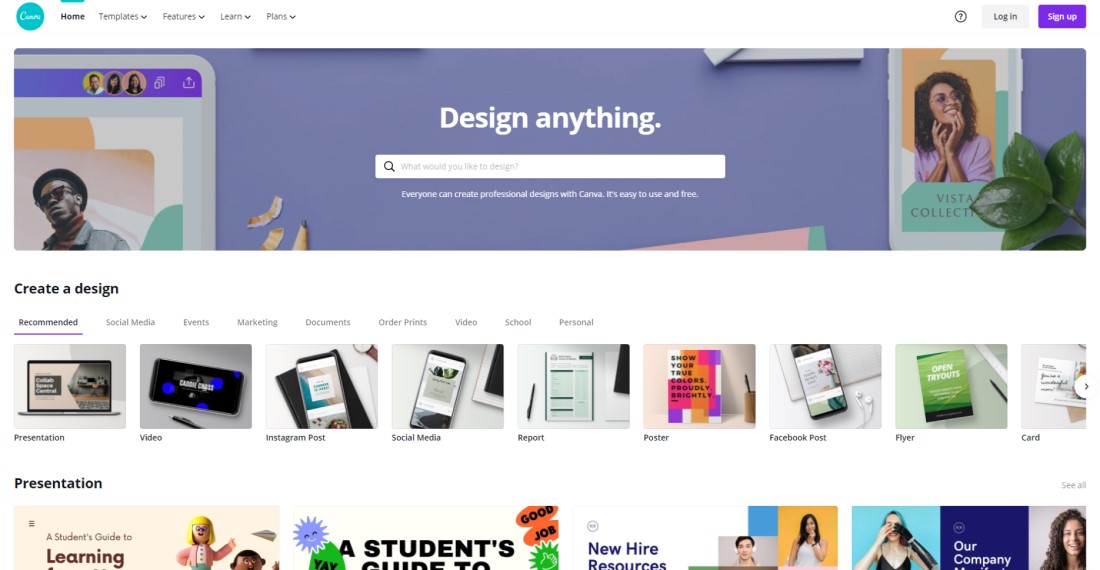 With Canva you get access to the following:
1000's of premade templates you can use to start off your design
User-friendly drag and drop editor
Free video editing
Upload your own images and files
Photo editing capabilities
Text and style effects
Integrations (e.g. extra stock photos from Pexels and Pixabay)
Online collaboration
Canva is a freemium tool meaning you can use much of for free and download an unlimited amount of free designs. However, there are some parts of the tool that can only be used if you have a Pro account.
Section 2: Review
To review the tool we looked at a few different areas:
So, let's dive right in.
2.1 Templates
Canva offers pre-made templates that you can use as the base of your design.
There are currently are around 1,800 logo templates you can use as the starting point for your design, which is a solid number to browse through.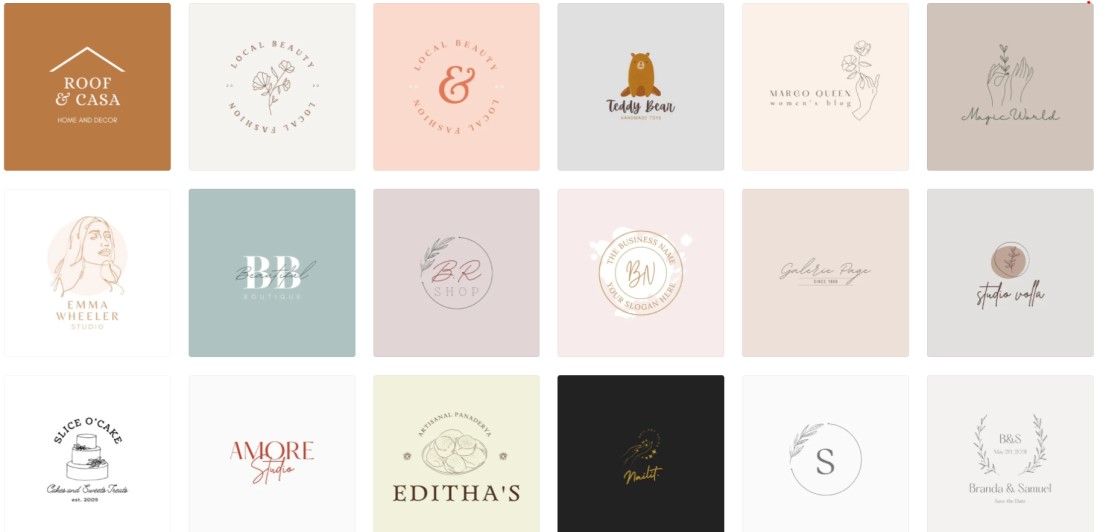 There are some logo template categories that are bit limited currently. So depending on your niche you might have a limited selection to choose from.
For example, if you search for 'gaming logo' you will see that Canva currently only has 10 templates.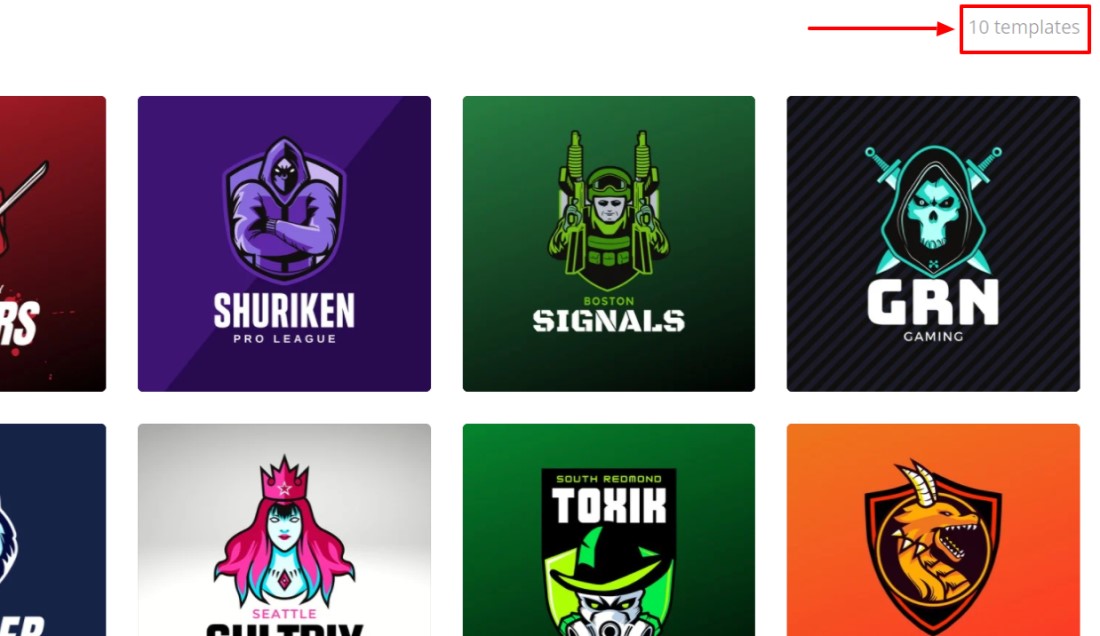 However, in general, the logo template design quality is really good (in our opinion) especially if you're going for a modern and minimalist look.
Here are a couple of logo template examples: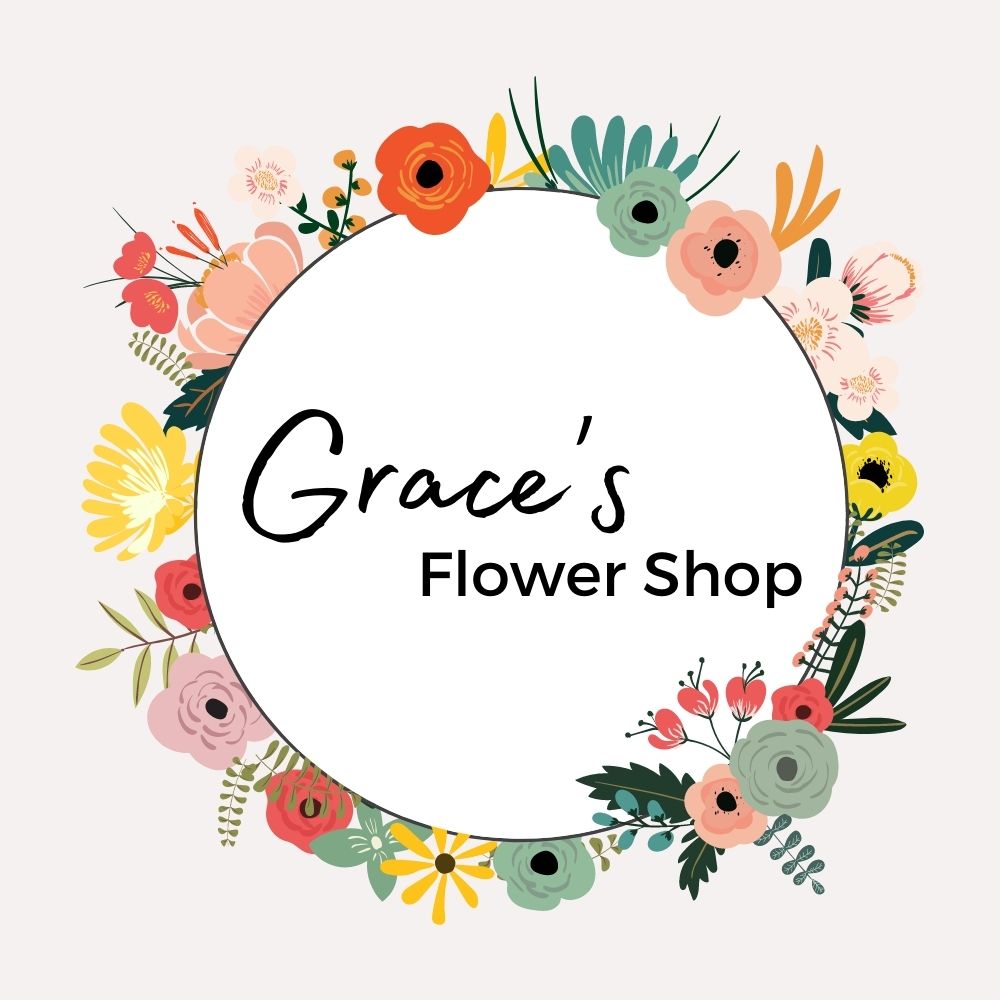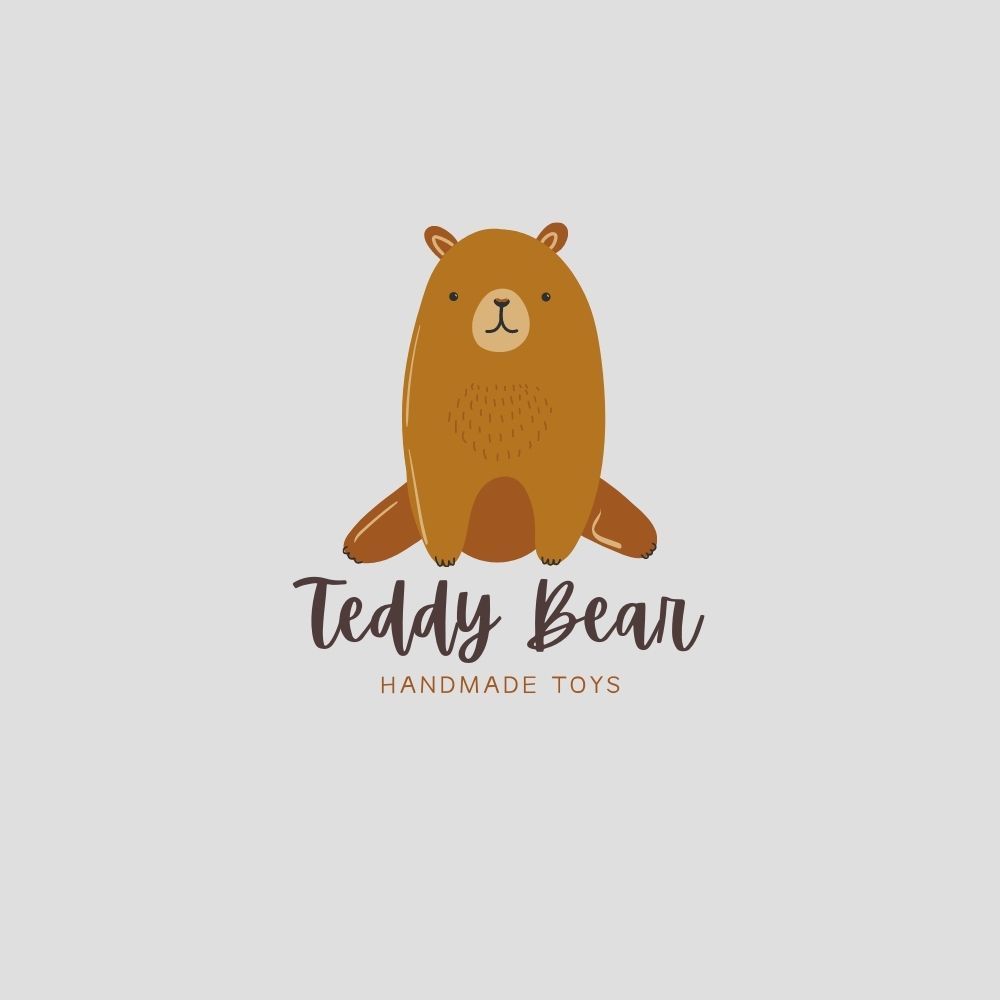 2.2 Ease of use & functionality
If you've used Canva to create designs before then you will be familiar with the editor as it's the same setup for the logo templates.
For those of you who are new to Canva there might be a slight learning curve. However, it is a very user-friendly tool so you should have no difficulties getting to grips with it very quickly.
Canva has even put together a few tutorials to help out newbies.
When it came the ease of use we look at a few areas including:
Resizing & repositioning
Altering the colors
Adding & deleting design elements
Grouping elements
Resizing & repositioning
When it comes to resizing and repositioning design elements on Canva it was super simple.
Everything is intuitive and accessible, even for complete beginners.
When you're repositioning a part of your design the Canva editor shows you how that element lines up with all the other elements on the canvas, which is very helpful and makes it easy to ensure everything is aligned and looks good: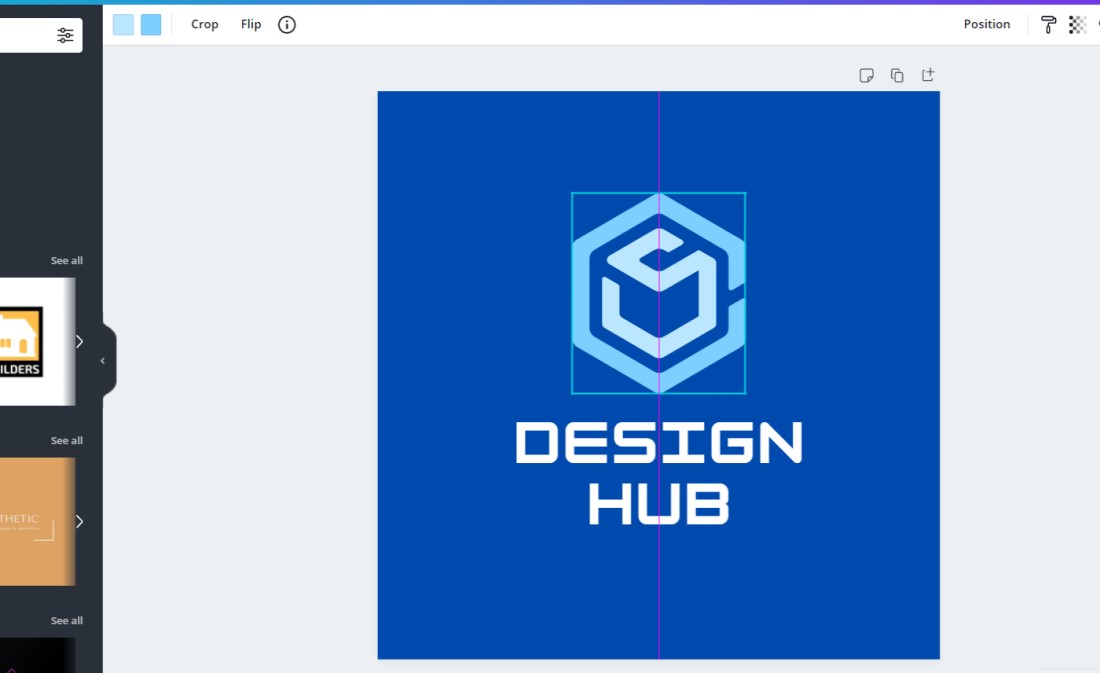 Altering the colors
It's also super easy when it comes to customizing the colors. When you click on a design element you'll see a color box appear at the top left of the editor.
Clicking on that allows you to choose a new color in seconds: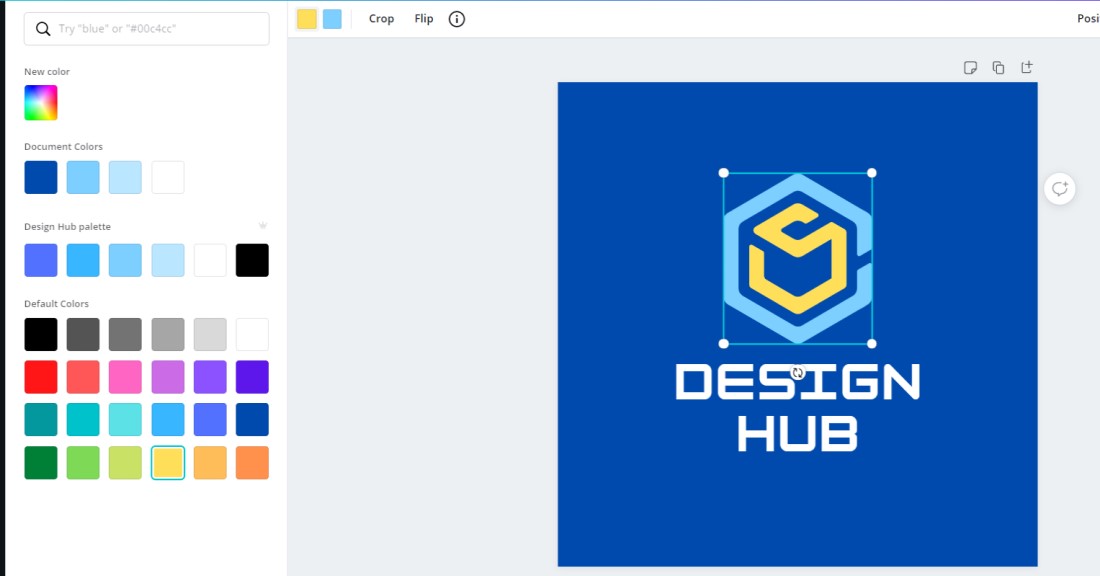 Working with design elements
Adding new elements to the canvas is very simple too. All you have to do is select the type of element you want from the left side menu, or search for something specific if you know exactly what you're after.
When you select something it's automatically added to the canvas for you to customize to your liking. It's incredibly easy.
You also can simply select a design element and hit delete to take it off the canvas: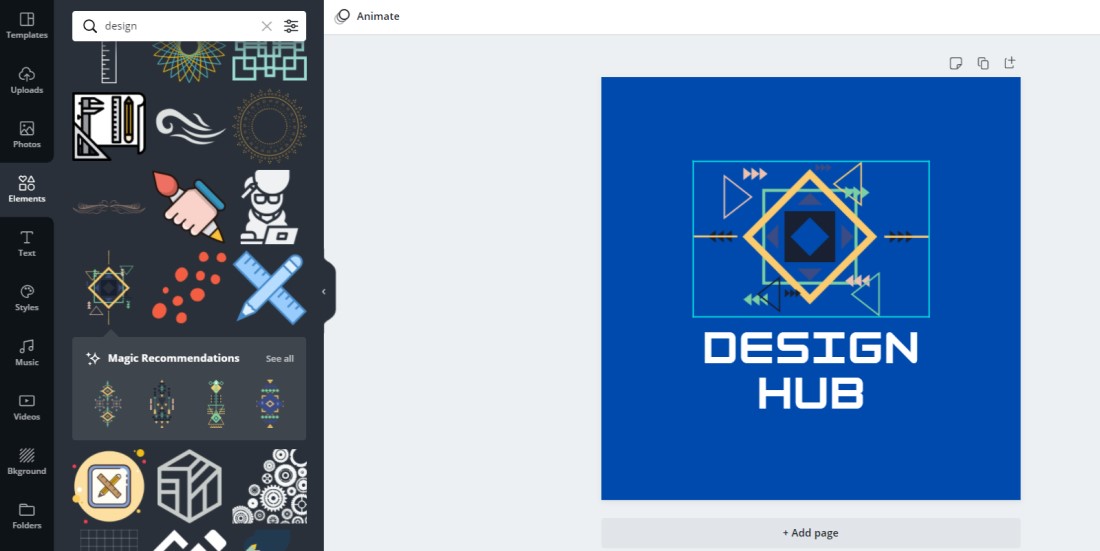 Canva has a huge selection of design elements too (especially if you use Canva Pro). So, if you do a few searches you're bound to find some elements that have the look and feel that you're after for your logo.
One thing to note is that it's not possible to change the color of all the design elements so keep that mind when selection elements for your logo design.
Grouping elements
Canva gives you the ability to group elements together so you can easily move them around together on the canvas and resize them all at once to keep things looking consistent and aligned correctly:
2.3 Tool features
Unlike some AI-based logo makers such as Wix's Logo Maker, Canva's logo maker leaves it up to the user to do most of the creative work.
As mentioned previously, there are roughly 1,800 pre-made logo templates to give you a good starting point
Luckily there are also plenty of other features that help make the process easy and fun.
Design Elements
When we say design elements, we're talking about all the things you can add to your designs such as photos, graphics, text (fonts), music, videos, etc.
There a couple of categories these that are more relevant for logo creation:
57,000+ free graphic elements
1,700+ free fonts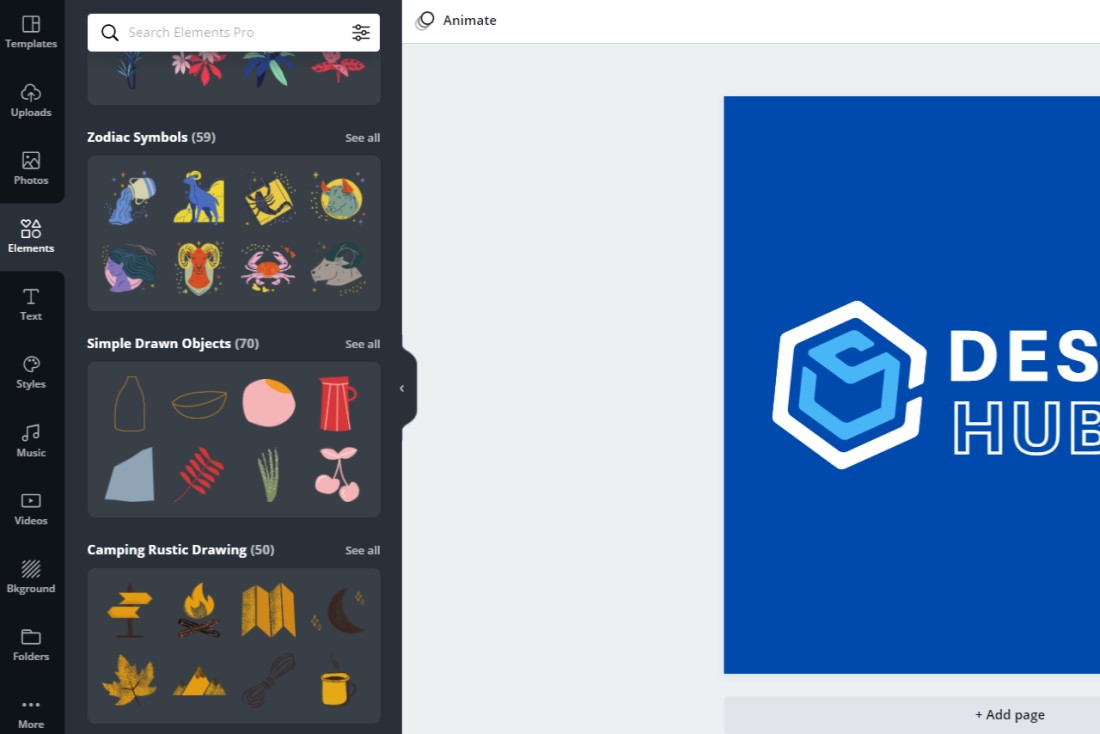 You get a decent amount of options when you are using the free version of Canva. However, if you want a much bigger choice you could consider upgrading to Canva Pro (or utilizing the 30-day free trial).
Here's how many additional design elements you get with Canva Pro:
+ 4,400,000 graphic elements – illustrations, icons, shapes, etc., that will give you plenty of options to get creative with
+ 1,300 fonts – you'll also get access to a much larger library of fonts with Canva Pro, including the ability to upload your own fonts if you download font packs for sites like Creative Market and Envato Elements.
It's easy to see which design elements on Canva are for Pro users only as the premium elements will have a crown icon next to them. Here's a couple of examples: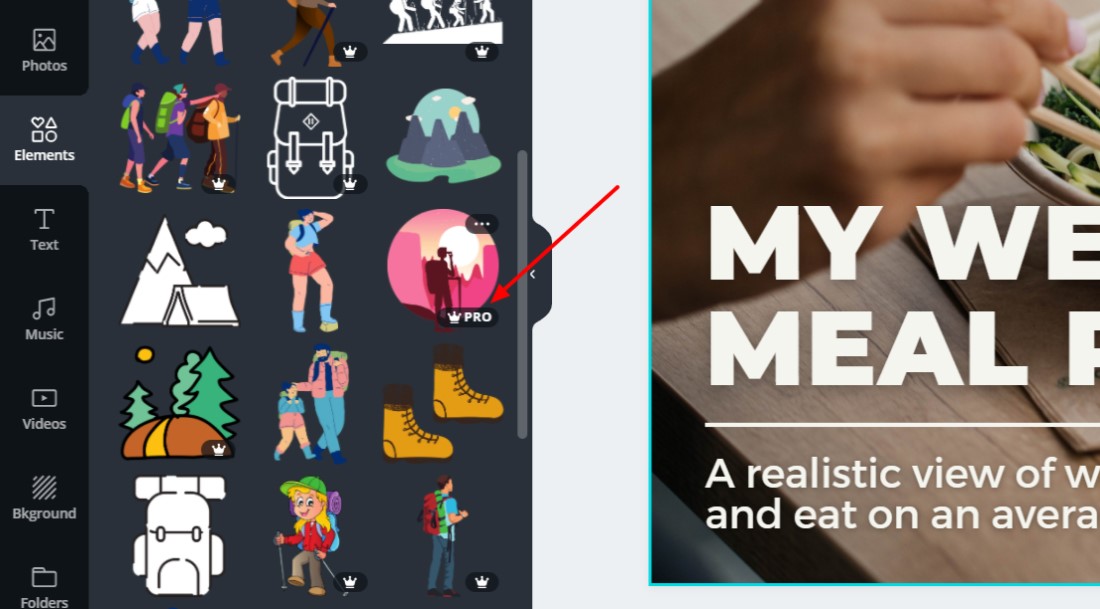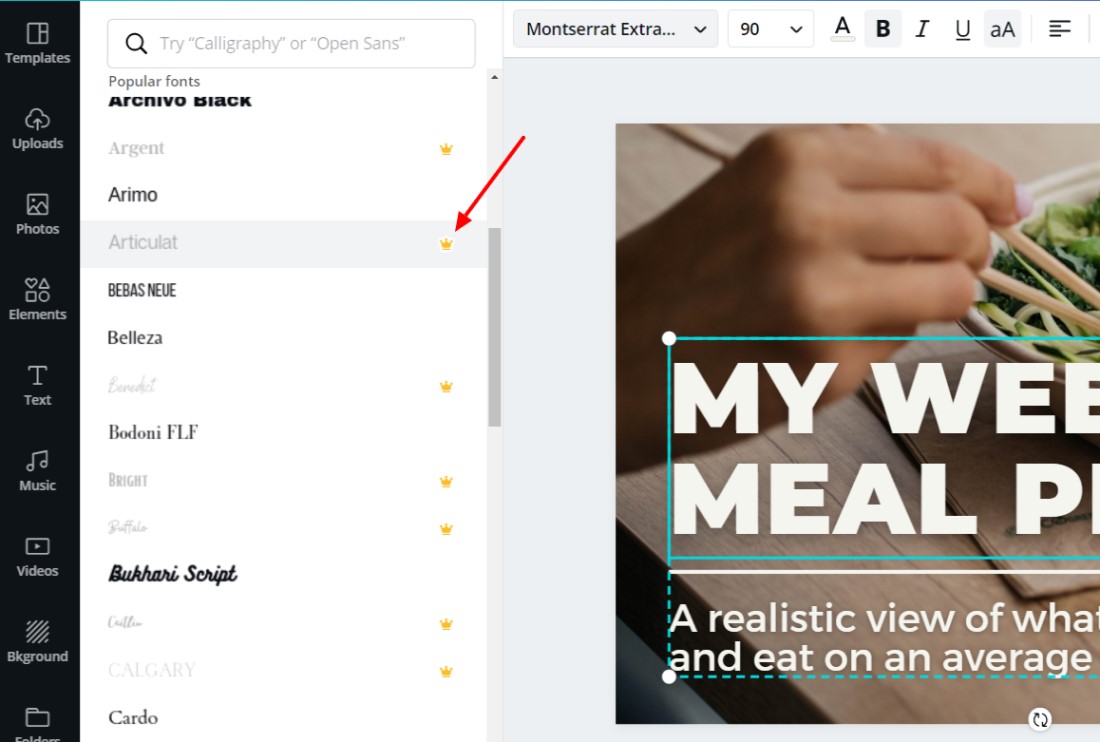 If you have your own graphics or design elements you can upload these to Canva to use in your logo design (if you have the usage rights).
This option is available to both free and Pro users.
Text Effects
Canva has some useful text effects you can use to make your logo design more unique. For example, curve the text or add a drop shadow.
The feature is easy to use, you simply select the text you want to modify, click on 'Effects', and choose the effect you want to use.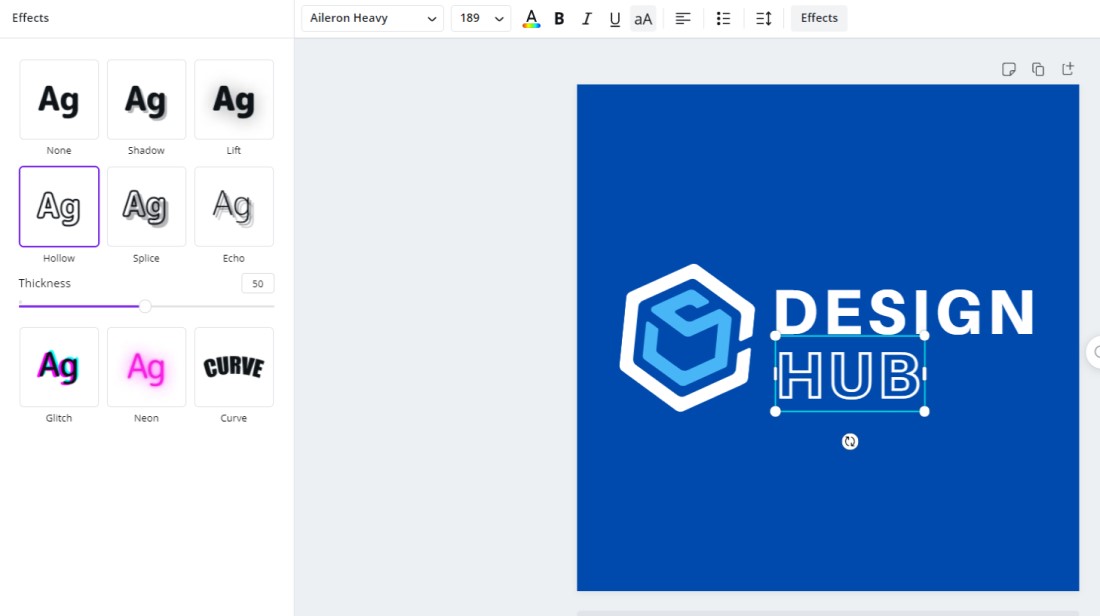 If you are looking to work with multiple fonts, Canva also has a font combinations tool to help you create good font matchups.
Unlimited free edits
Another great feature of Canva that is available to all users is the ability to do an unlimited number of edits to your logo design.
Some logo makers will charge you if you want to make any future edits to your logo but with Canva the design sits in your account and if you want to go back and make changes later you can do so.
Download options
When it comes to downloading your logo design if you're a free user you have some limitations.
Free users can't download their logo designs with a transparent background, which is a bit of a bummer.
You can only download your designs with a transparent background if you have a Canva Pro account.
Plus all the logo templates are sized at 500px x 500px by default on the free version of Canva, which is fine but not ideal.
Having a Canva Pro account also allows you to change the size of the design, and also the ability to compress the file size.
There are ways to get around these limitations though, which we cover in our article on how to make a logo in Canva.
Collaboration options
If you want to get other people involved in the creation process Canva also makes this easy. You can share your designs with people via email and allow them the ability to edit the design.
All you need to do is send them an invite via email or copy the link and send it over to them: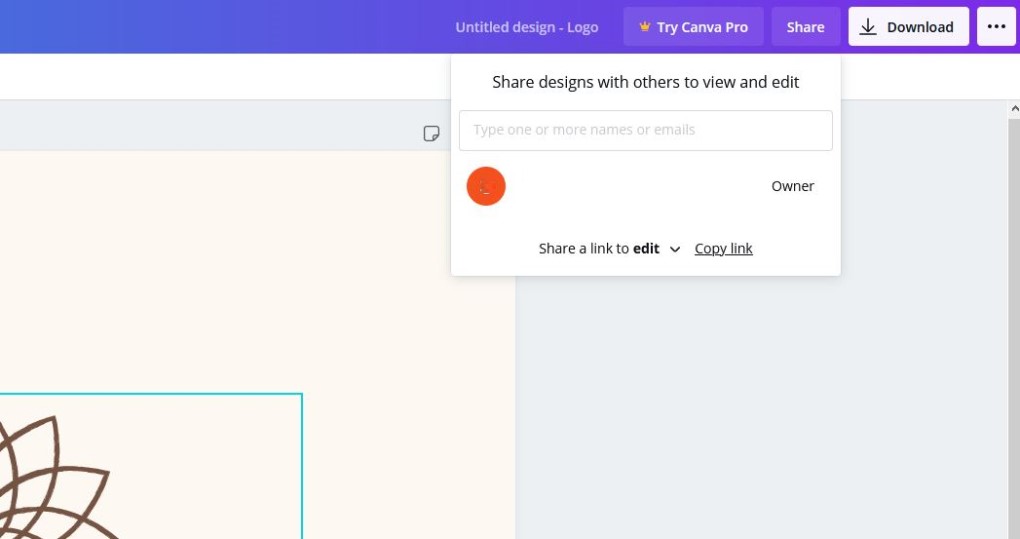 Animated logos
The last feature we wanted to highlight was the fact that you can create animated logos on Canva, for free!
Canva currently only has around 60 animated logo templates, but what they've released so far is great quality!
Here's an example:
We've not seen many other online tools offer free animated logos apart from Placeit, so this feature is incredible!
One thing to note is that there are more animation options with Canva Pro, so you can create even more animated logos if you have an account!
2.4 Comparison with other logo makers
When it comes logo makers we've reviewed our fair share, and we think Canva's logo maker is one of the best around currently.
However, one thing to note is that using Canva gives you a lot more freedom than many other tools but you will likely have to put in more effort to create the logo you're looking for.
There's plenty of AI-based logo maker like Wix that essentially walk you through the steps of creating your logo and there isn't much creativity or effort needed on your side. So, that might be what you're looking for.
There are also tools like Placeit that have a much bigger selection and a greater variety of logo templates that you can use to start off your design, but they offer a little bit less freedom when it comes to modifying the design elements.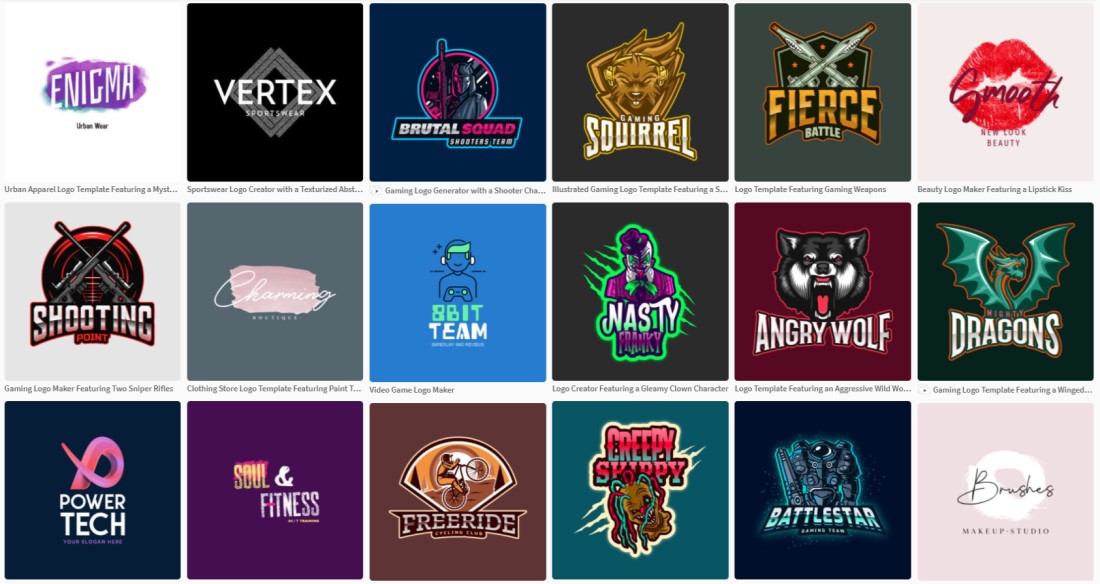 It really depends how much freedom you want with your design and the levels of effort you want to put into it.
Alternatively, you could use a service like Fiverr and hire a designer to create a logo for you at a low cost.
2.5 Customer Support
If you need any customer support there are a few areas you can go to:
FAQ section – Canva answers many frequently asked questions here so if have any issues you should check out there help section first
Report an issue – You can also submit a ticket if you have a problem that you can't find an answer for
Tutorials – Canva has put together a fairly substantial learning center to take you through all the basics of using the tool
Twitter – They seem to be pretty responsive on Twitter as well, so if you have any problems you can try to reach them there
2.6 Our Verdict
After reviewing Canva's logo maker again we still feel that it is one of the best logo makers around. We'd highly recommend it to anyone looking to create their own logo using a logo maker.
The amount of logo templates they offer isn't as large or as varied as some of the other logo makers on the market but the level of control you have over the design and the ability to customize almost all aspects of the design makes it a great tool to use.
It's also incredibly easy to use, there's barely any learning curve to it at all.
You can even create a great looking logo for free and go back for unlimited edits which is fantastic for people on a tight budget.
We made a few logos with Canva which you can see below. We're pretty happy with how they turned out: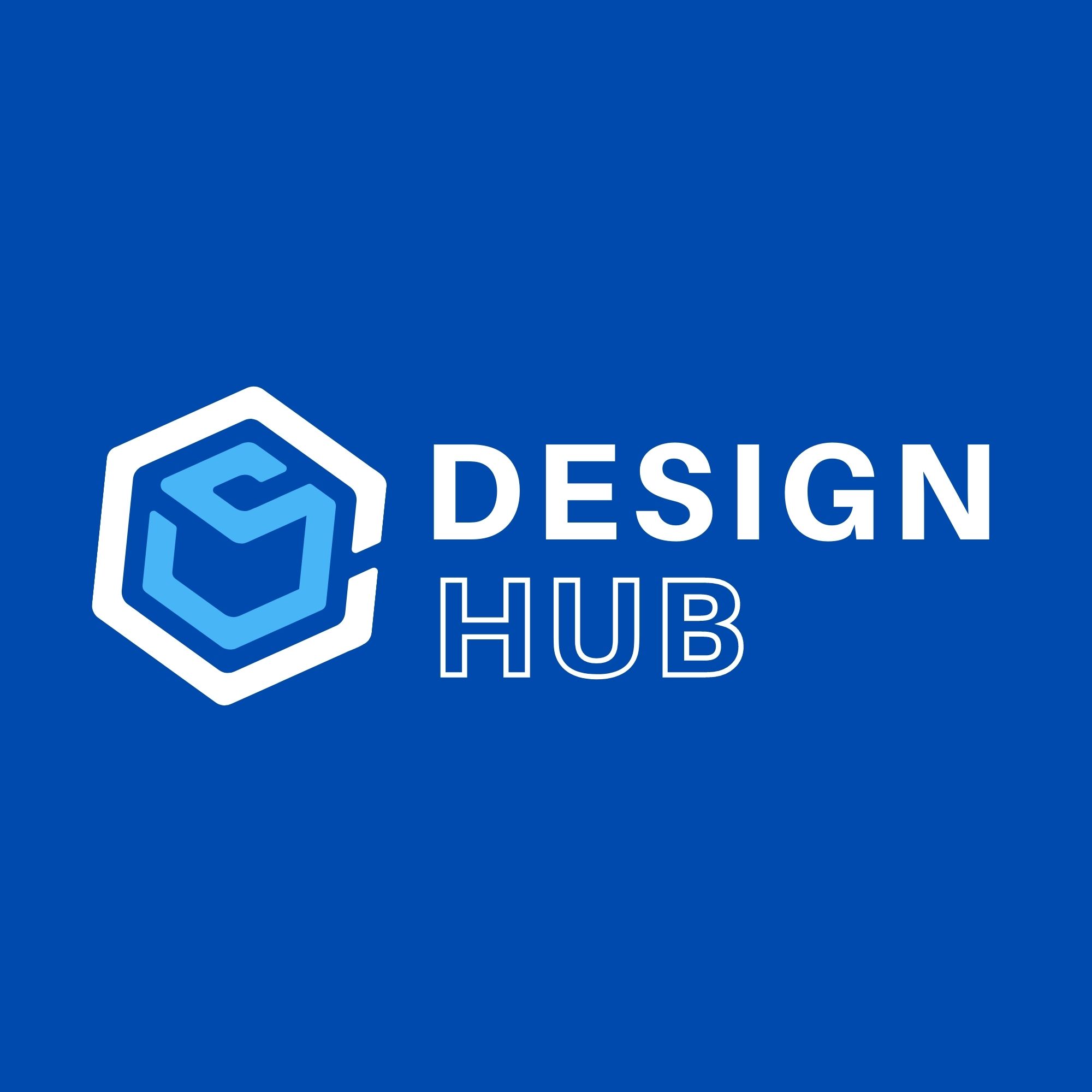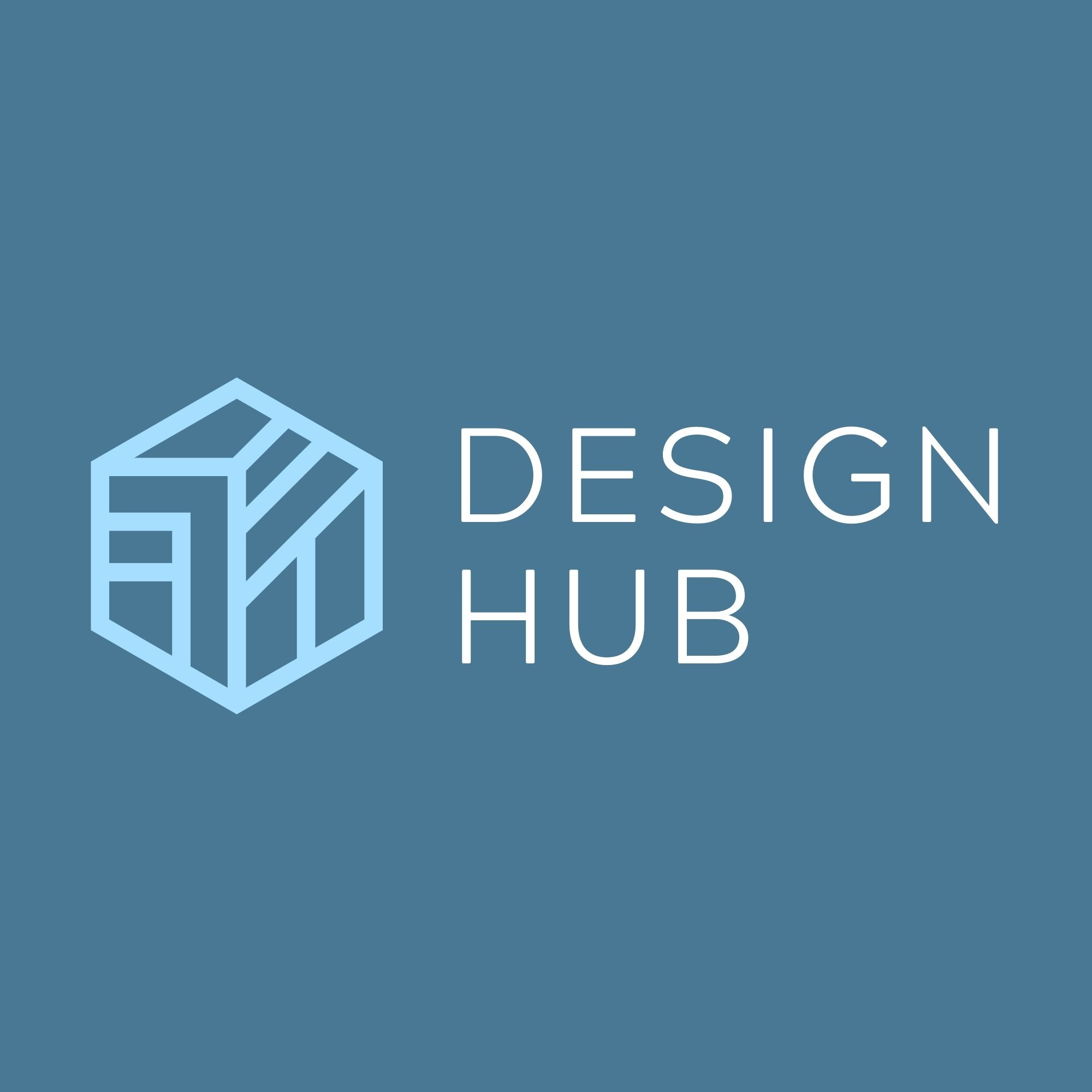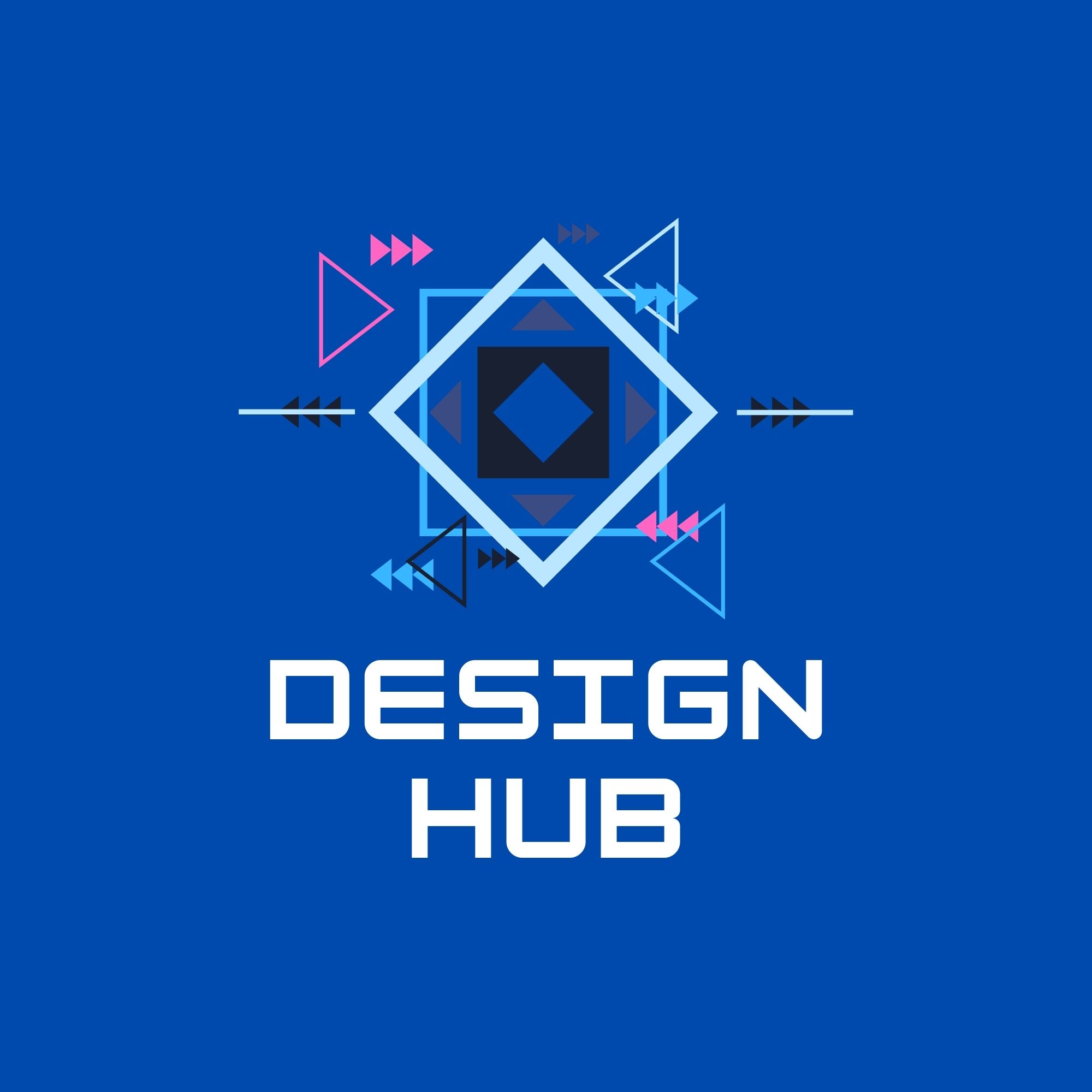 Below we've listed some of the main pros and cons with Canva's logo maker:
Pros
Cons

Can create a great looking free logo!
Incredibly user-friendly interface
Can customize most design elements
Many awesome templates
Easy collaboration tools
Plenty of great fonts
Lots of design elements
Time-saving Pro features
Easily make animated logos

No design layers
No offline version (all online)
Not a huge number of templates, especially for specific categories
Only get a transparent background with Canva Pro
Section 3: Pricing
You can create a logo on Canva 100% for free but there are a few limitations such as not being able to download your design with a transparent background.
For that, you'd need to have a Canva Pro account.
With Canva Pro you can either pay monthly or annually. The annual fee works out at $9.95 per month whilst the monthly fee is $12.95.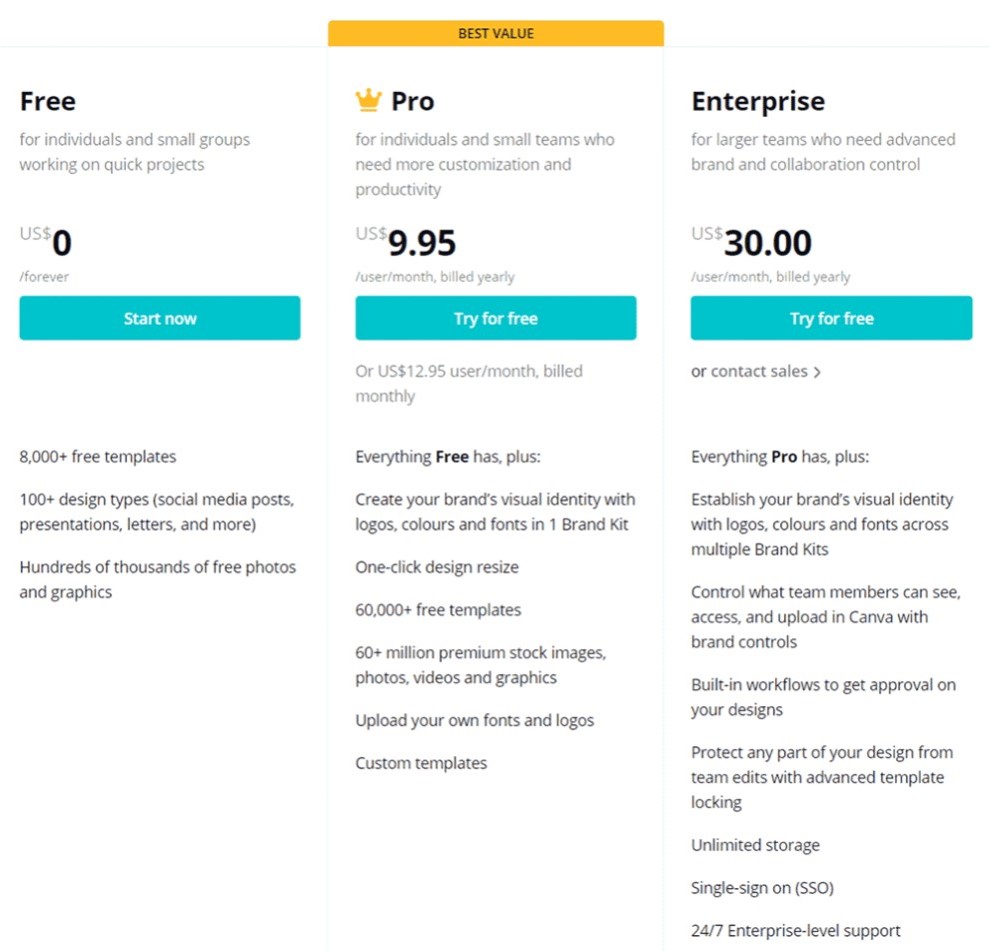 Free trial option
You can try out Canva Pro free for 30 days before you commit. We recommend giving the product a go before you commit.
You get access to all the Pro features in the 30-day free trial, and if you cancel before the 30 days is up you won't be charged anything at all.
Meaning you can create your awesome logo with Canva Pro, and cancel your account before you ever pay anything!
Section 4: Licensing
With any logos you create in Canva you get full comercial usage rights so you're free to use them on any platform you see fit.
You can check out the Canva free media license for more details.
Section 5: What else can you do with Canva?
Canva lets you create all kinds of designs, especially if you have a Canva Pro account you get access to a huge number of design assets and tools.
You can check out our Canva Pro review for more details.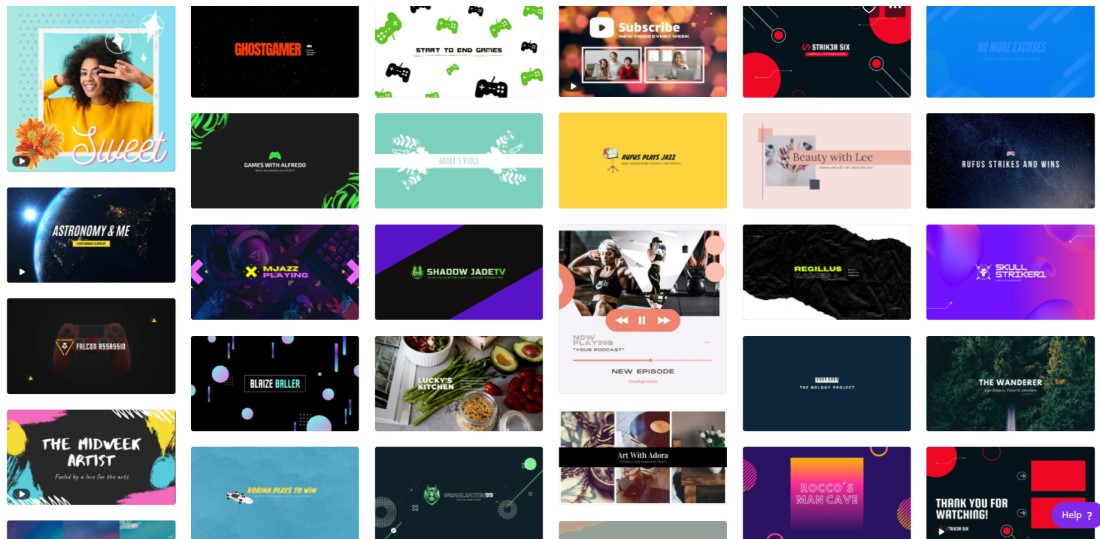 Here's a list of some of the other things you can create with Canva:
Section 6: Alternative logo makers
In our opinion, when it comes to having the ability to create the logo you want online, there aren't many tools better than Canva.
However, there are a few other sites like Canva we recommend when it comes to creating logos:
Related articles
Final thoughts
Canva is an incredible product and their logo maker is one of the best around at the moment. Luckily for most, the free version will be more than enough.
However, if you want more options for your logo designs then Canva Pro can give you just that.
So, do you agree that Canva's logo maker is one of the best around? What was your experience with it like?
Let us know what you think, we'd love to hear about your experience with Canva's logo maker!