With a trust score of 4.9/5 on TrustPilot from over 3,000 reviews, BrandCrowd sounded promising.
We decided to give their logo maker a full run-through to see if that kind of score was justified.
In this article, we'll take you through the ins and outs of BrandCrowd's logo maker and we'll also walk you through the steps needed to create your own logo on the platform.
Will it be worth the time and money? Read on to find out.
---
Jump to a specific section:
---
Section 1: Overview
If you haven't come across BrandCrowd before, here's a little bit about them:
What is BrandCrowd?
Launched around 3 years ago, BrandCrowd is primarily an online logo maker that helps users create good quality logos as quickly and as easily as possible.
Unlike AI-based logo makers like Wix, BrandCrowd's logo maker is template-based. Each logo template has been custom designed (and categorized) and users can choose a template they like and customize it to make their own unique version.
They have a huge library of logo templates with around 65,000 designs at the time of writing.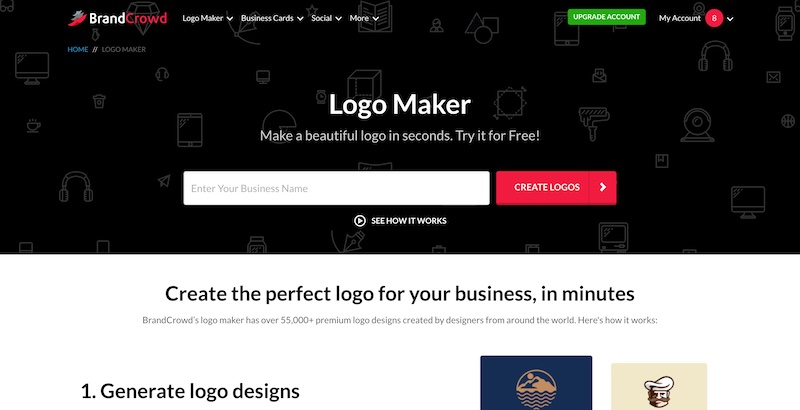 BrandCrowd has also recently expanded its offering to include even more online design tools and templates including:
Business cards
YouTube banners
Facebook covers
Social media posts
Posters
And much more.
Section 2: How to make a logo with BrandCrowd
Here's a step-by-step breakdown of how to create a logo with BrandCrowd:
Step 1: Enter your brand name or choose a category
To start creating your logo with BrandCrowd, go to their logo maker main page and enter your brand name: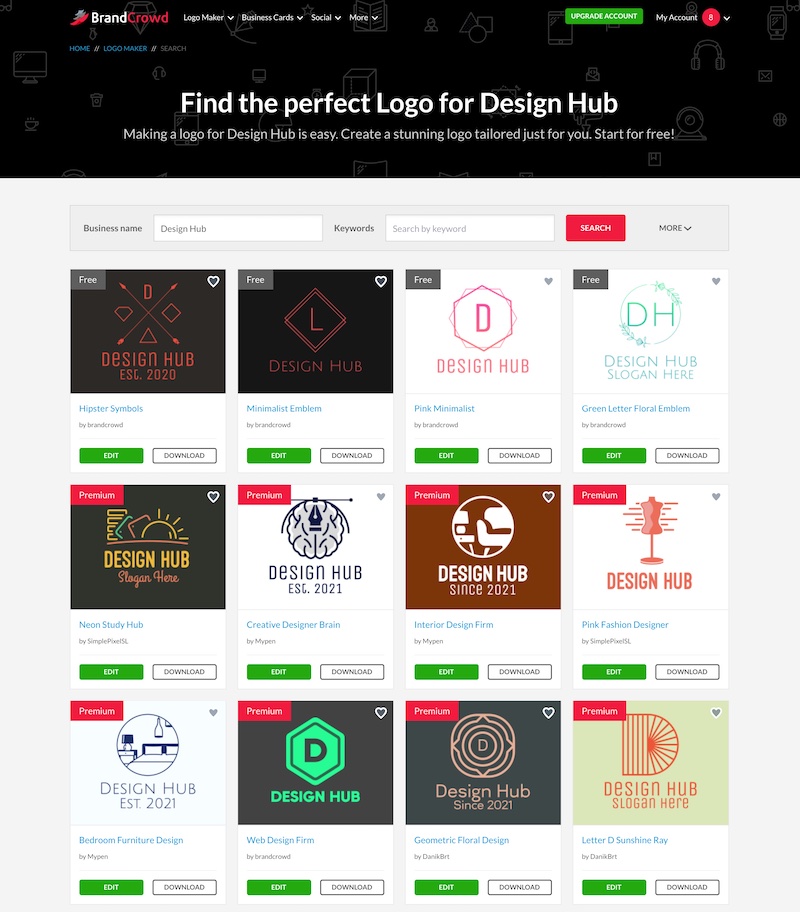 You should see a results page with a range of logo templates with your brand name as the logo text.
From here you can narrow down your search by putting in a keyword, something that describes your niche (e.g. gaming, fashion, art, etc.).
Alternatively, instead of just inputting your brand name to get the process started you can select a relevant 'popular keyword' or a 'top industry' from the logo maker drop-down menu in the main navigation: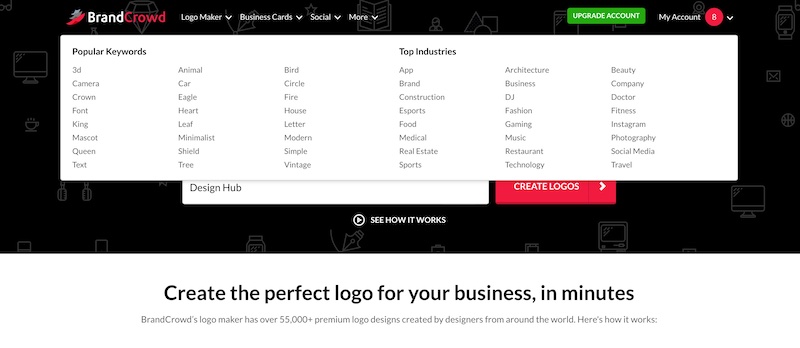 Whatever option you take, you should get to a results page with logo templates that are relevant to your niche.
From here you can select even more filters to narrow the results down to templates that have the look and feel that you're after: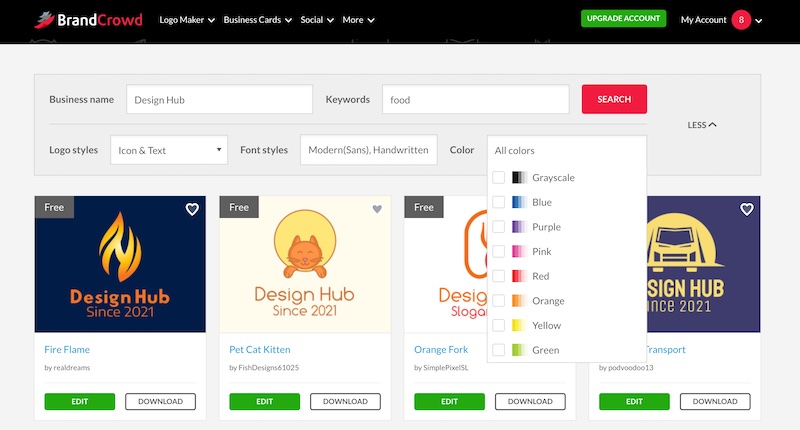 The extra filters are:
Logo styles – Icon and Text or Icon-only
Font styles – Traditional (Serif), Bold, Vintage, etc.
Color – Grayscale, Blue, Purple, etc.
When we filtered by color we got some fairly irrelevant results (we were looking for 'food' logos) so we're not sure if that part of the filtering system works that well.
If you're a bit strapped for cash you create a logo for free with BrandCrowd (we mention them in our 100% free logo makers article).
There's no filter to view only the 100% free logo templates but if you put in a keyword into the search filters, the first few templates will be the free options, and as you scroll down you'll see more free templates every few lines: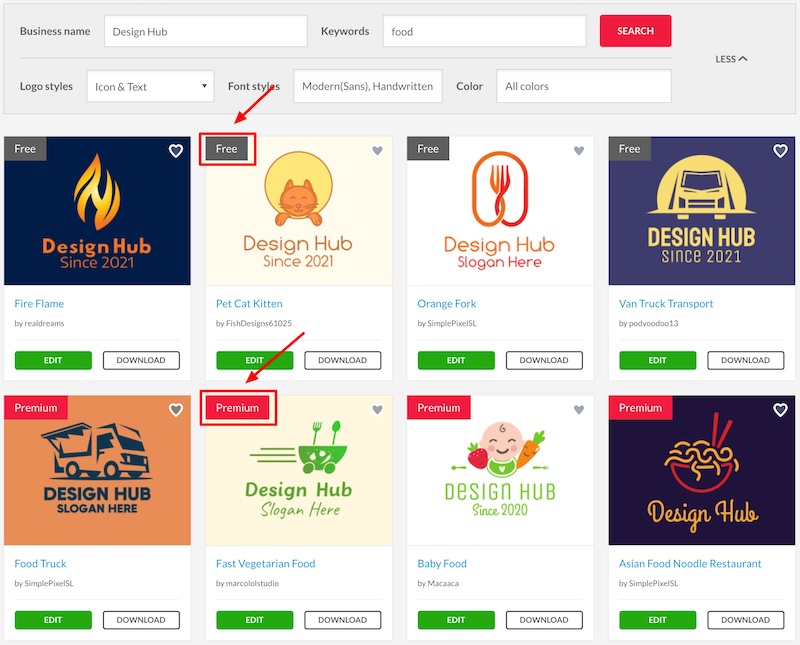 If you're after really high-quality completely free logo designs we'd recommend taking a look at what Placeit or Canva has on offer.
Step 2: Choose your template
Now it's time to choose your template.
You're going to have pages and pages of templates to browse through so to make your life easier you can save designs to your 'favorites shortlist' to come back to later to make your final decision.
To do that you simply hover over a template and click the heart icon: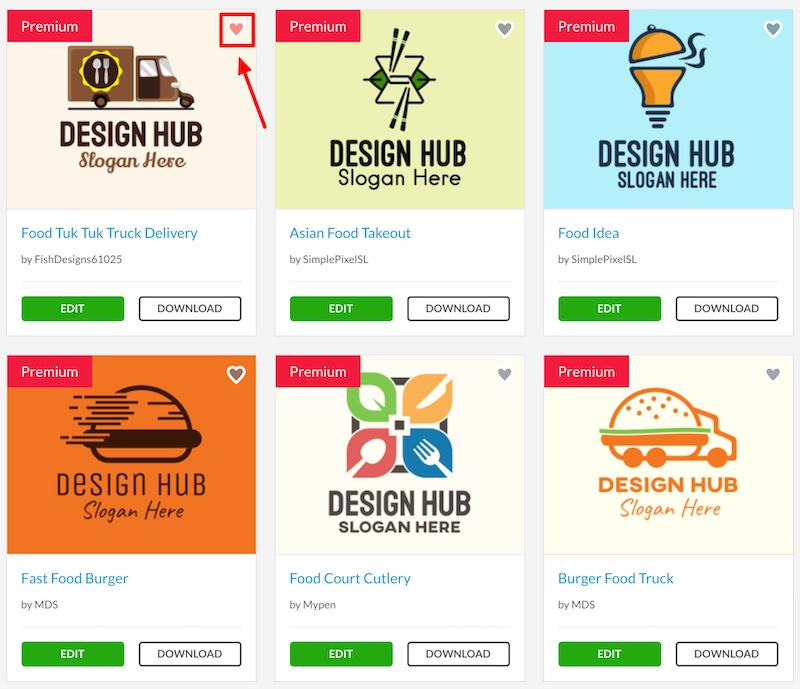 To see all the logo templates you've favorited, click on the 'Shortlisted Logos' tab at the bottom right of the screen and then 'View Shortlist'. This will take you to a page with all the templates you've saved.
You'll need to be logged in to a BrandCrowd account to do this.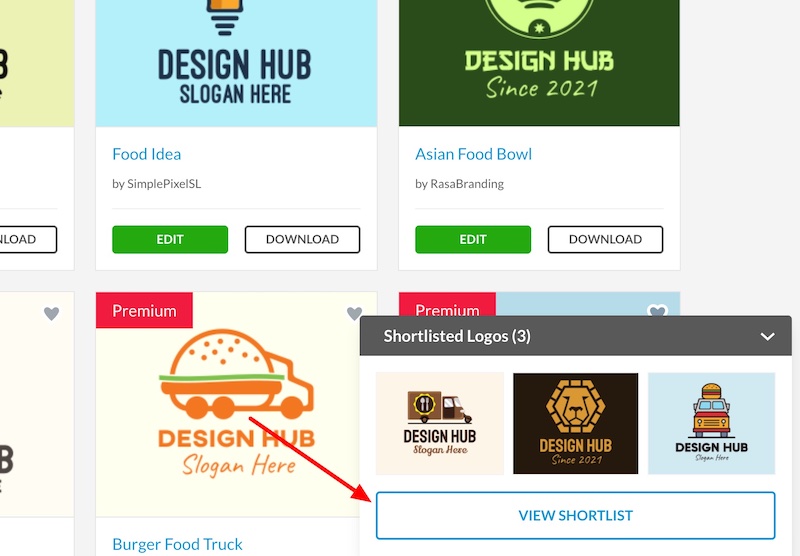 Once you've made your final decision all you have to do is click on the thumbnail image of the logo or the 'Edit' button to go to the editor and begin customizing your logo.
Step 3: Customize your logo
Customizing your chosen logo template on BrandCrowd couldn't be simpler.
When you get to the editor you'll see a screen similar to the image below with the majority of the customization options on the right side of the screen: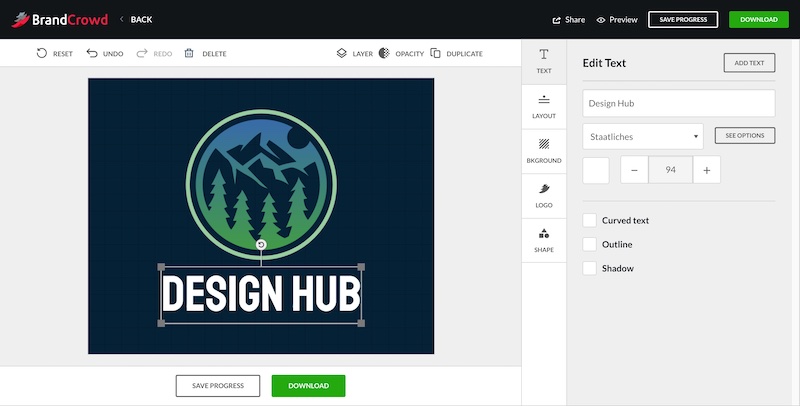 Customizing the logo text is very simple, there aren't too many options.
You can change the text content, font, color, size, rotation, and a few extra options including curving the text, text outline, and also text-shadow: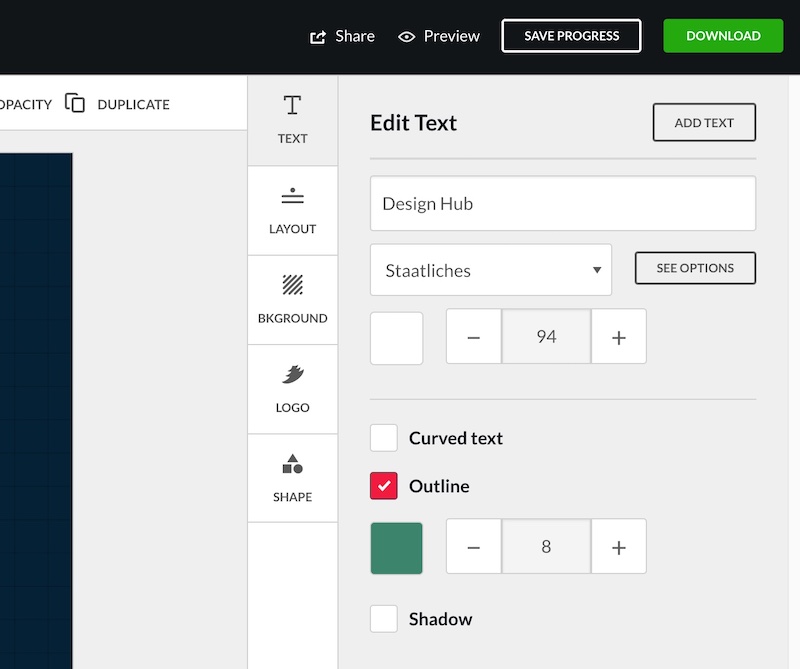 A nice feature that BrandCrowd offers when it comes to the logo text is that you can easily preview how your text looks in different fonts styles.
When you click on the 'See Options' button next to the font you're currently using for your logo, a popup appears with a preview of alternative fonts: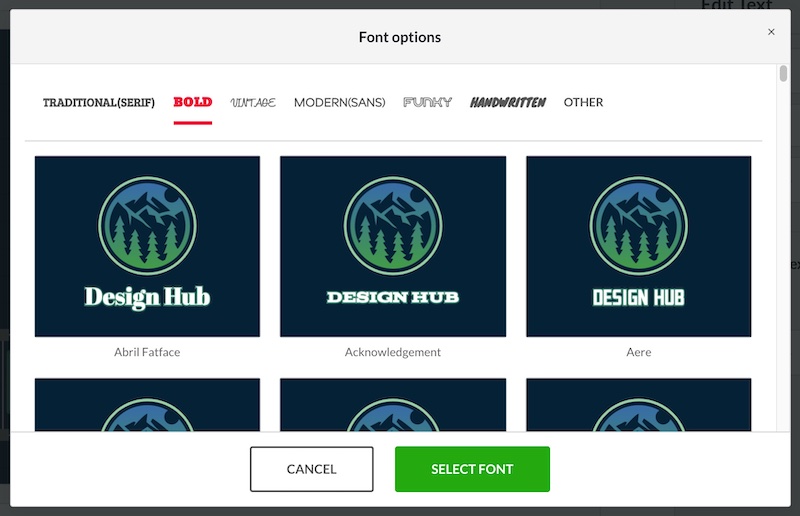 You can filter click through the different fonts styles (Traditional, Bold, Modern, etc.) to find a style and font that works best for your logo design.
At the moment, BrandCrowd doesn't appear to offer users the option to upload their own fonts (probably for licensing reasons).
You can also select the text elements on the canvas and easily resize them using the toggles or move them around to where you want them: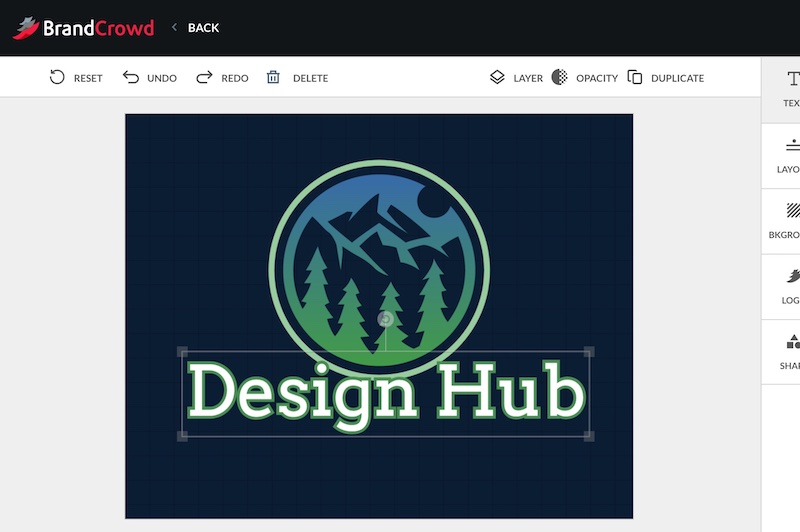 When it comes to your main logo graphic, you can only use the graphic of the logo template that you selected initially.
This is different from some other logo generators that give you the option to add additional graphics or replace the main graphic with a new one.
The alterations you can make to the main graphic are to change its size, position on the canvas, the opacity, and alter the color palette: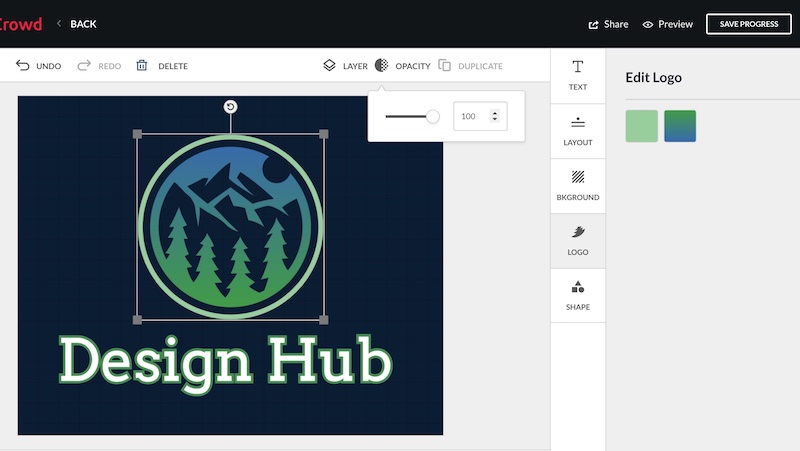 Other customizations that you can make to your logo design include being able to change the background color – solid color or gradient (you also get a transparent version of the logo design when you finalize your order):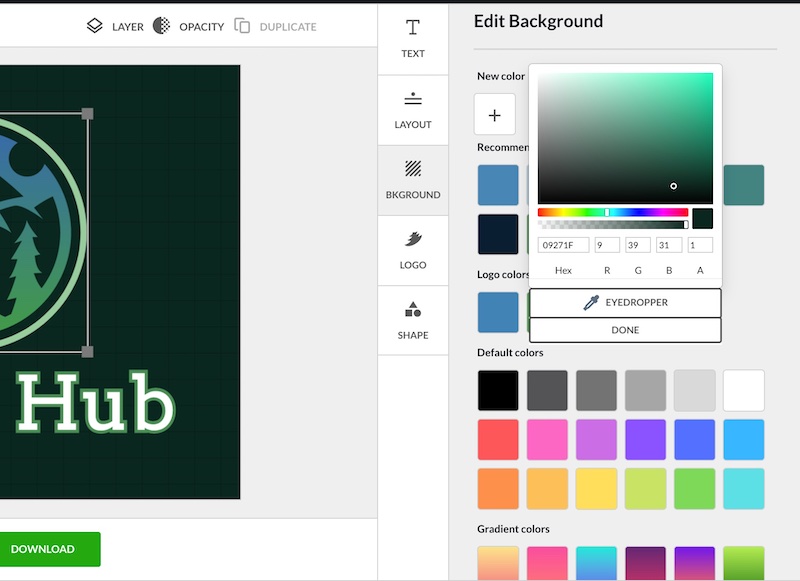 You can also easily adjust the layout of your logo design by utilizing one of the four layout presets in the Layout tab: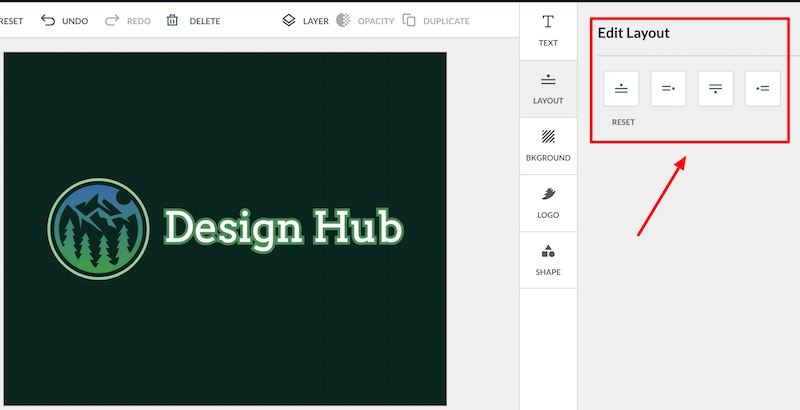 You can also add shapes to your logo design – these include badges, banners, lines, basics shapes (circles, squares, etc.), and much more:
All you need to do is go to the shapes tab, click the 'Add Shape' button and a popup will appear with a library of shapes that you can browse through: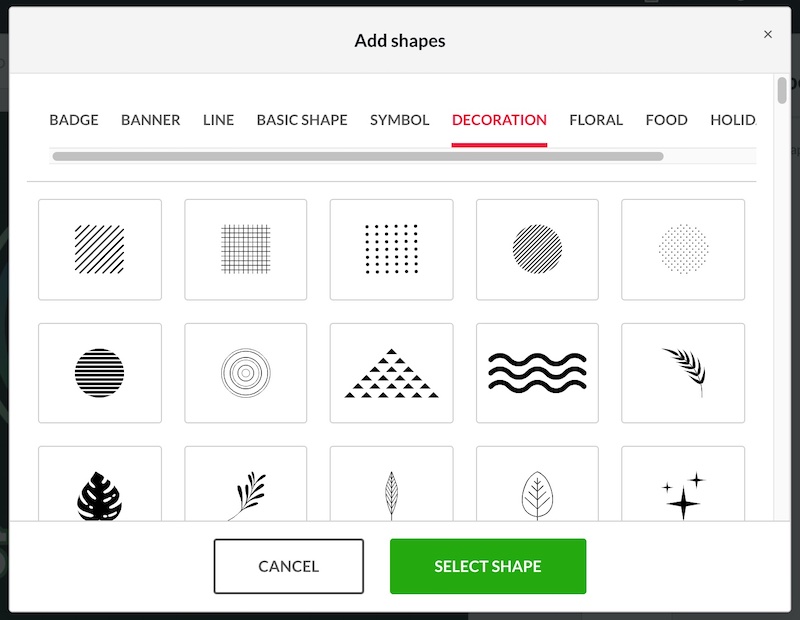 Customizing the shapes is simple. You can modify the size, position, color, rotation, opacity, duplicate, and add multiple shapes to your design: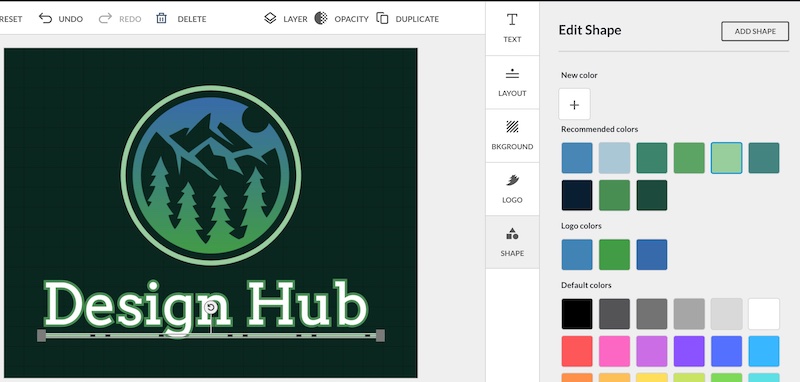 BrandCrowd uses a layering system, so if you have several shapes or text elements on the canvas you can select one and change what order it sits in the layers by clicking the layers button above the canvas and bringing it to the front or sending it to the back: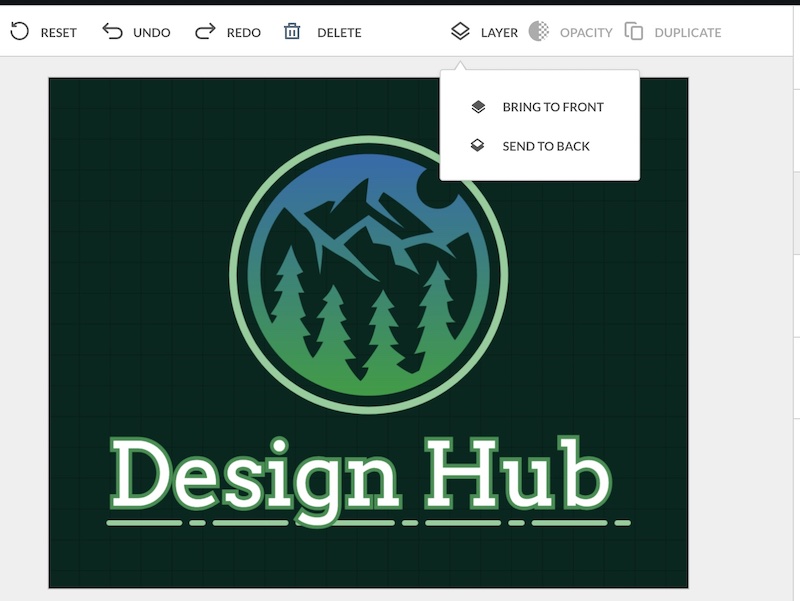 When you've finished customizing your logo design you have a few options.
You can save it in your account to come back to later, and you can also preview it to see how it looks on different items and platforms: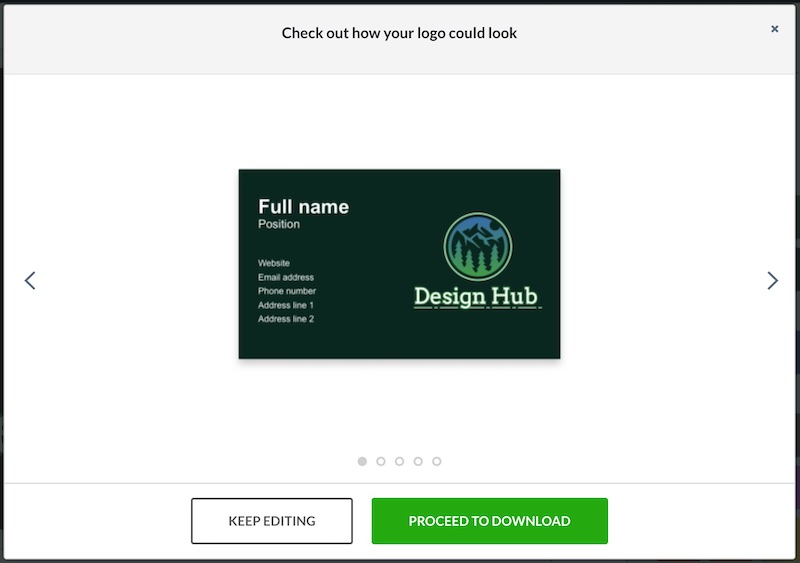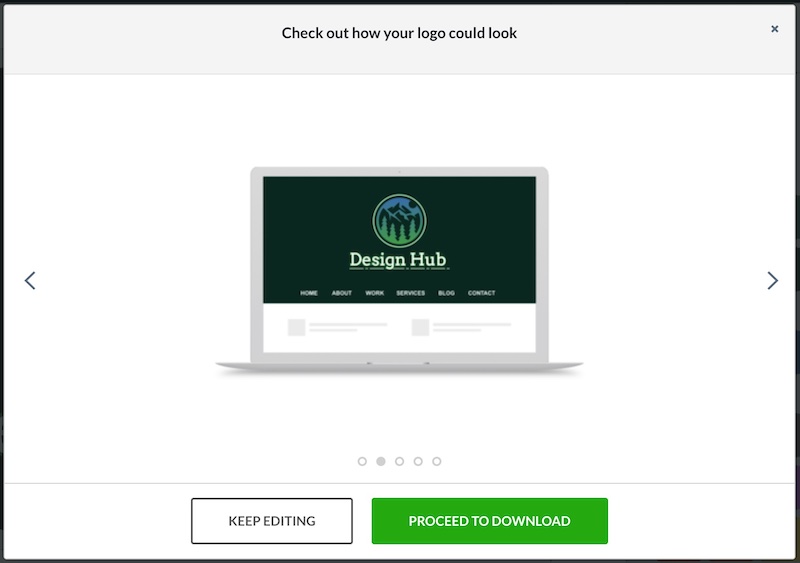 And that's you almost done, you've created a logo with BrandCrowd, and you're ready to hit that download button to make your purchase!
When you purchase a logo from BrandCrowd, they automatically give you several versions of your logo design which is super useful! This includes a full logo, icon only, text only, and grayscale versions.
The package includes JPG, PNG, PDF, SVG, and EPS files, as well as transparent versions of all the logo variations.
Here are three versions of the logo we created from our logo package: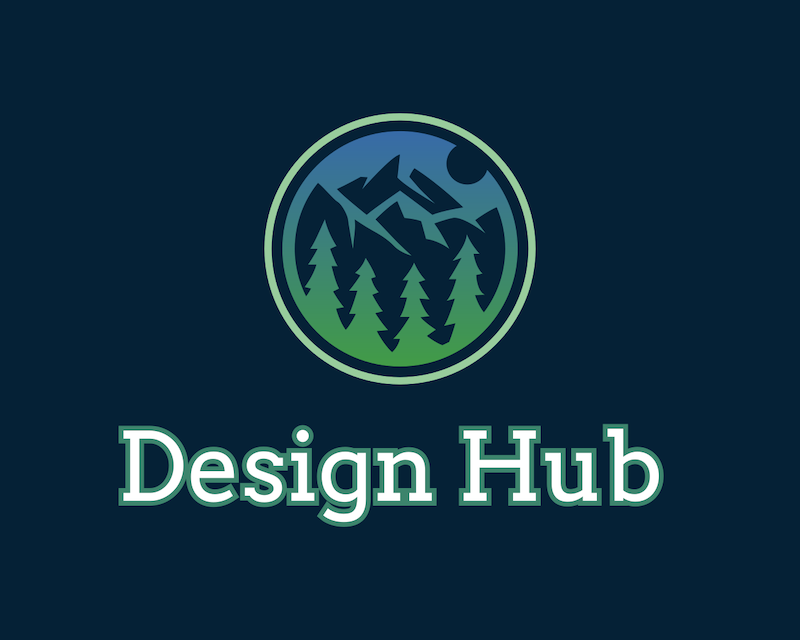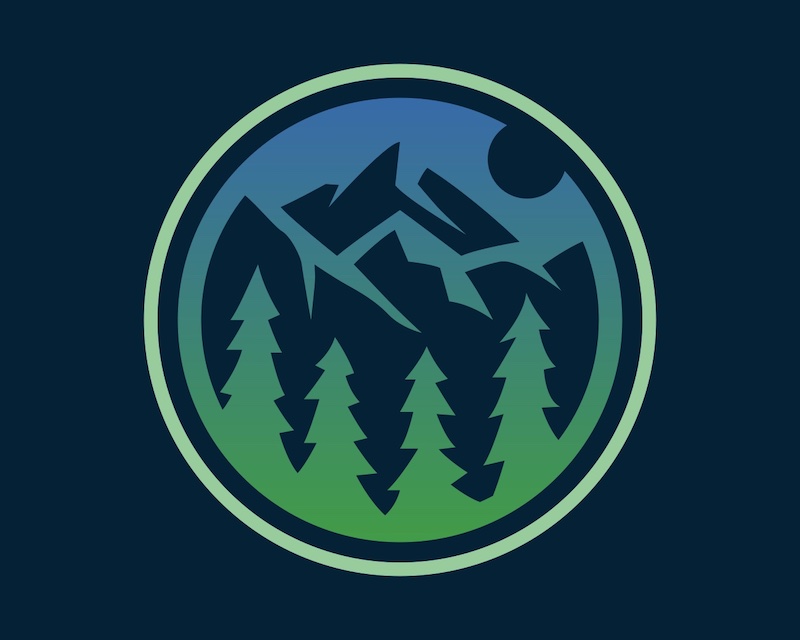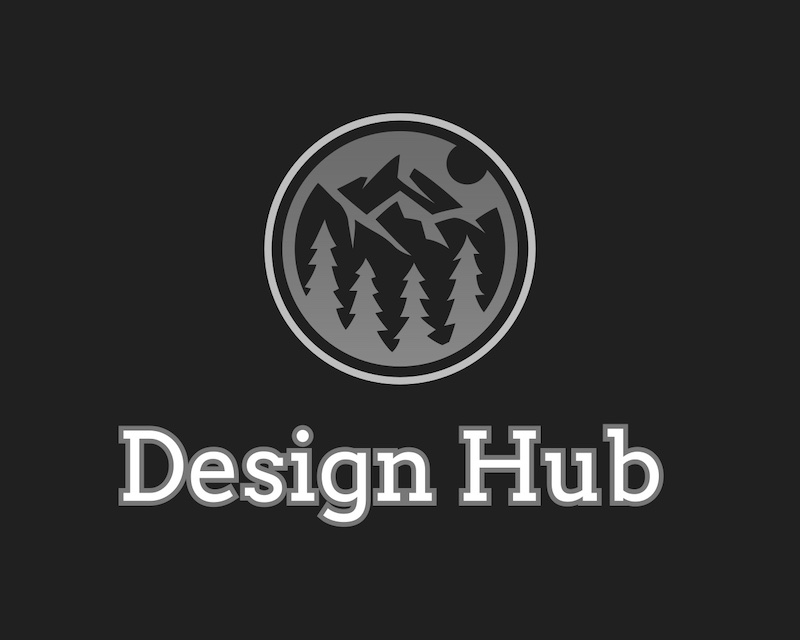 Section 3: Logo maker review
To review BrandCrowd's logo maker we looked at a few different areas:
Let's go.
3.1 Templates & Graphics
BrandCrowd has a huge library of pre-designed logo templates, more than any other online logo maker as far as we know, many of which are really good quality.
Unlike some logo makers, BrandCrowd doesn't utilize the Noun Project's icon library for its logo designs. Each template on the platform is custom designed, so you won't find it anywhere else.
At the time of writing, BrandCrowd has around 65,000 premade logo templates that you can use as the starting point for your logo design.
The designs span many niches including gaming, fitness, music, tech, beauty, and many more.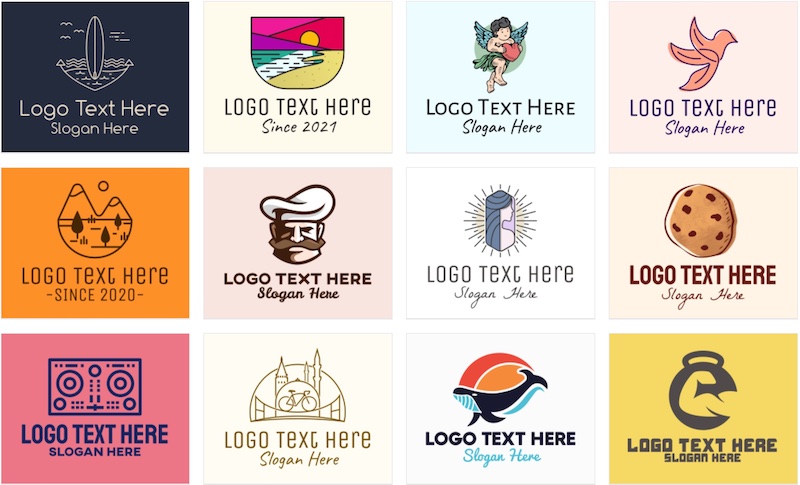 Most of the logo design categories on BrandCrowd have hundreds of templates to browse through, so whatever industry you're in it's likely you'll have plenty to choose from.
We especially liked their gaming logo templates, making them one of the best gaming logo makers in our opinion.
Here are some of the best categories for logos on BrandCrowd:
Technology logos (7,400+ templates):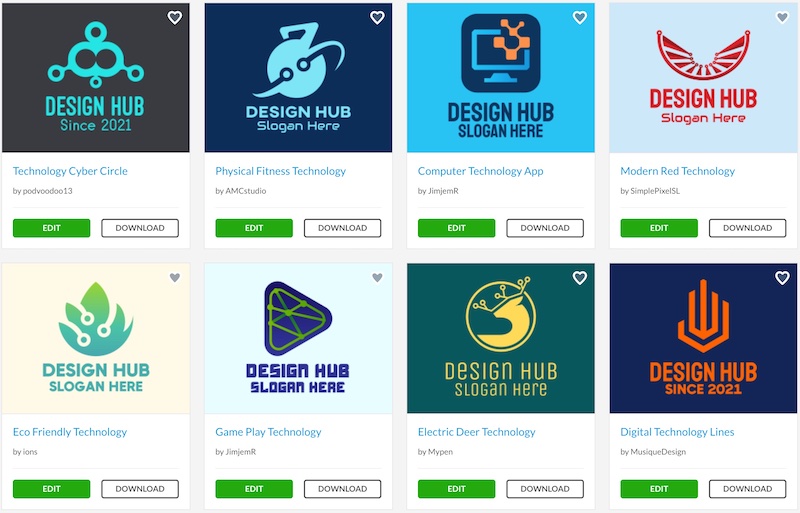 Gaming logos (4,200+ templates):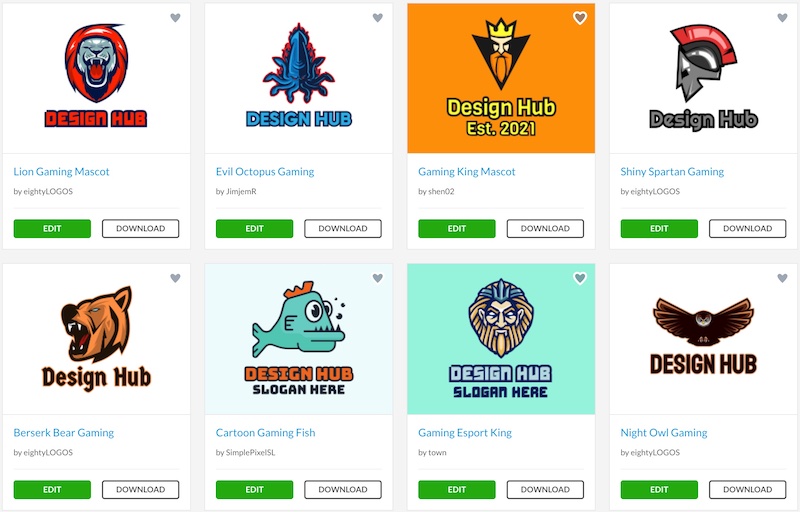 Food logos (3,700+ templates):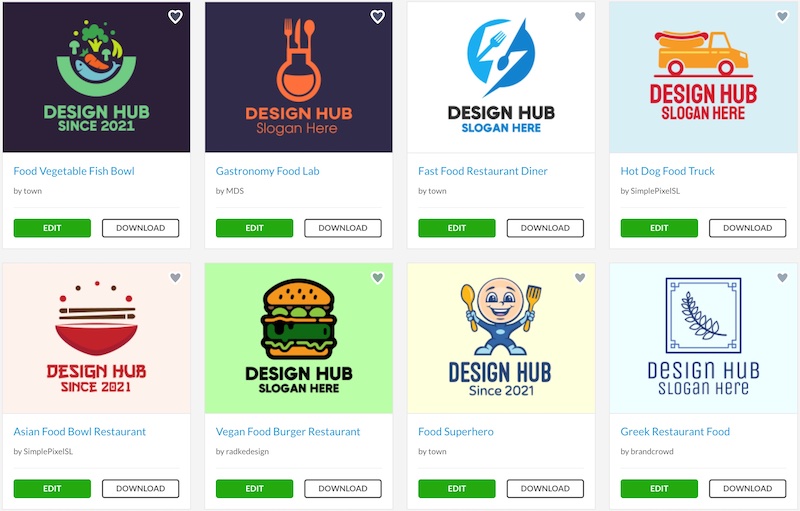 Travel logos (3,300+ templates):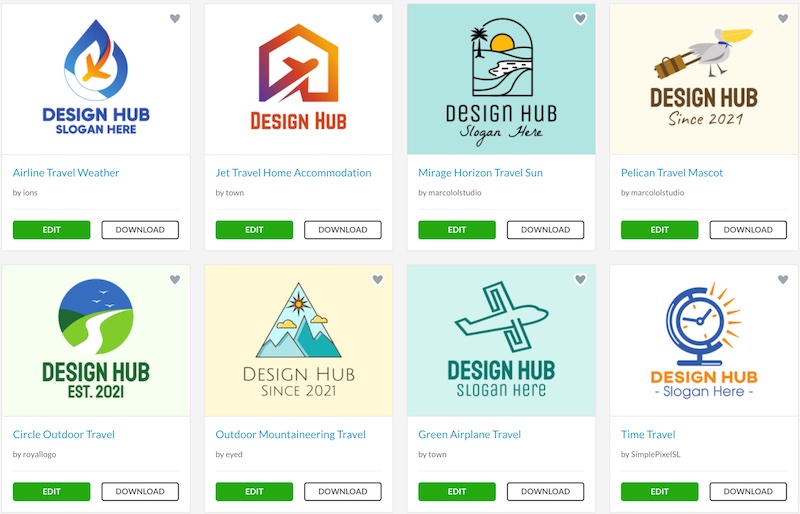 Beauty logos (2,600+ templates):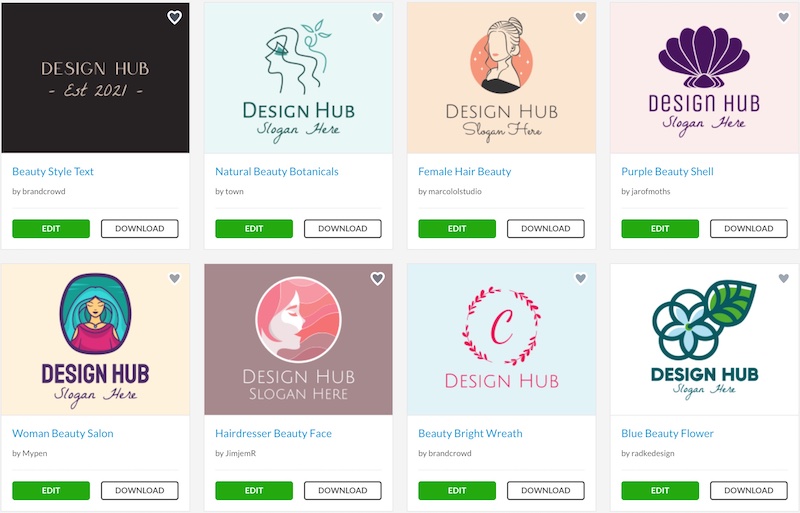 The design quality of the logo templates on BrandCrowd is really good. Not all of the designs in every category are great but the vast majority are high-quality.
If you browse through the templates for your industry you're bound to find plenty of great options.
At the moment, the only other online logo makers that can match BrandCrowd in terms of the design quality and uniqueness of the logo templates are Placeit's logo maker and Canva's logo maker.
Additional graphics & icons
The quality of the additional shapes on BrandCrowd that you can add to your logo designs is okay, albeit a little bit basic. You're likely to find similar icons on most of the other online logo makers.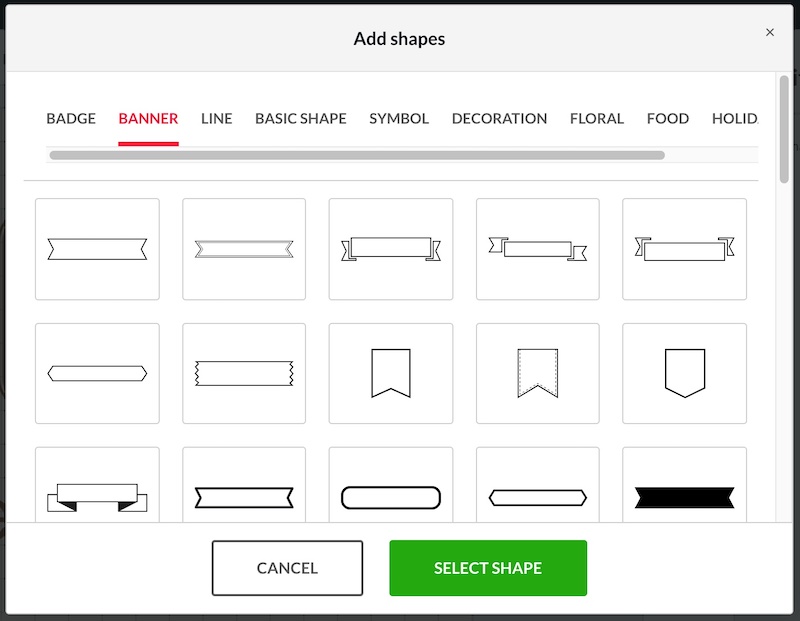 It seems that you can only use one main logo graphic when you're creating a logo on BrandCrowd. So, whatever template you choose you can only use that main graphic in your design.
It would be great if it was possible to switch out the main graphic for similar designs whilst you're in the editor and also if there was the option to add additional graphics.
We're guessing that option isn't available due to licensing reasons.
3.2 Ease of use & functionality
Creating a logo with BrandCrowd is extremely easy, anyone can jump on and create a logo in no time. Similar to most online logo generators, there's no learning curve with BrandCrowd.
There are some improvement areas that we feel could make BrandCrowd even better, we'll go over them in this section.
We cover the good and not so good elements, and improvements areas below, including:
Resizing & repositioning
Altering the colors
Text & font options
Download options
Collaborations options
Resizing & repositioning
Resizing and repositioning logo design elements couldn't be easier. You simply need to select an element and drag it to where you want it on the canvas or use the handles to easily resize or rotate an element.
You can also quickly change the layering of elements, and also select multiple elements at the same to reposition or resize together.
Like with most logo makers, you also have guidelines to help you line elements in relation to other parts of the design which make the process that much simpler: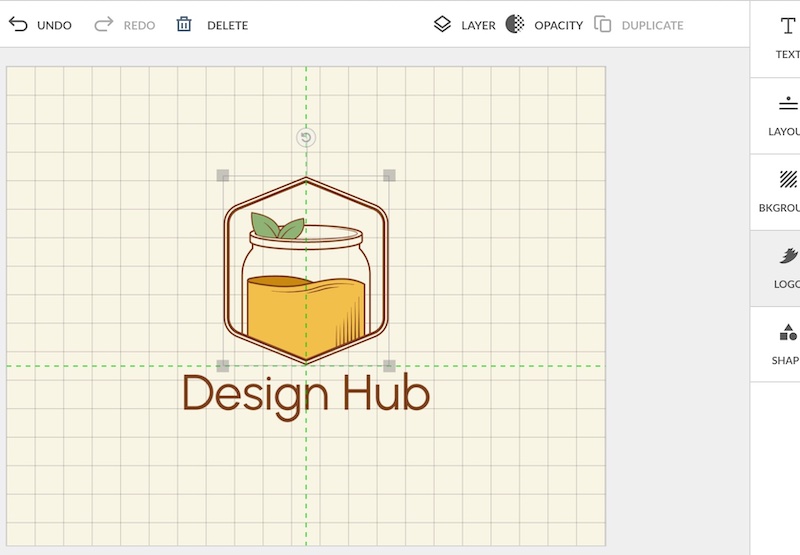 The option to switch the logo design through preset layouts is a great feature, and one that we haven't seen with too many other online logo makers: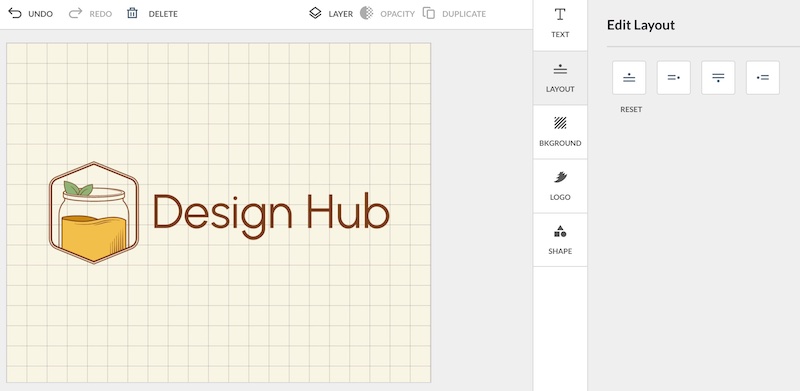 The only real issue we had with the editor was not being able to delete an item by pressing the delete button on your keyboard.
You have to select an element and then press the delete button above the canvas. It's not the end of the world but just a slight nuisance.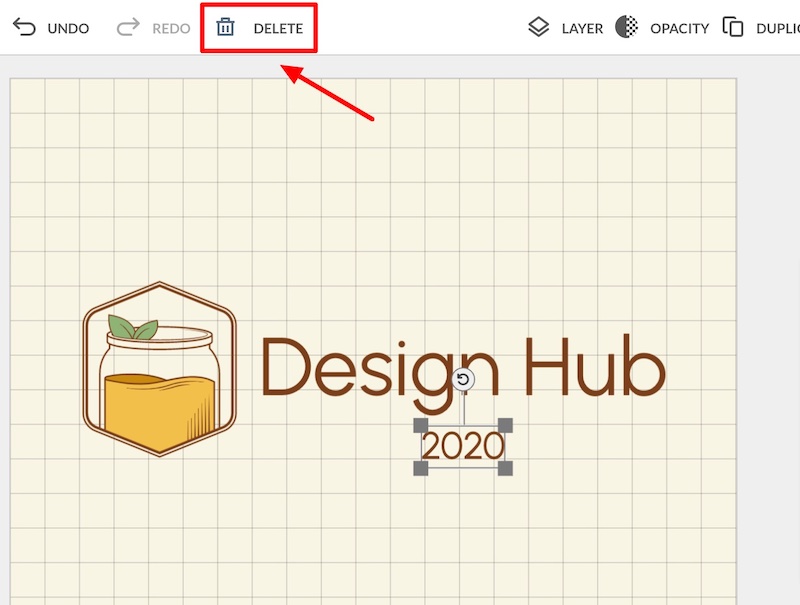 Altering the colors
Customizing the colors of the design elements (graphics and text) is also super easy with BrandCrowd.
You just need to select the element you want to customize, go to the color options on the right side of the editor and choose the color(s) you want.
You can also put in a hex code if you have a specific color in mind.
BrandCrowd has some color gradients that you can utilize for the graphic elements of your logo design, which is a great feature. Unfortunately, you can't customize these though, you can only use the preset color gradients that they offer: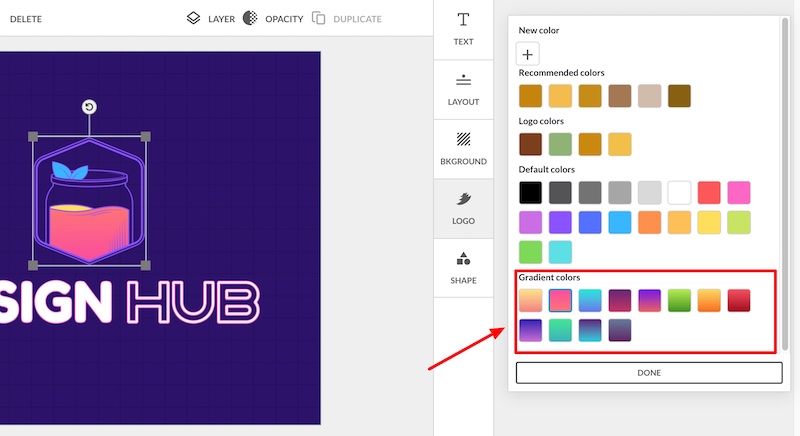 Text & font options
The font options on BrandCrowd are quite good. With a mix of fonts that are similar to what's available on other logo makers and some unique fonts too.
Hopefully, they continue to add more unique and bespoke font options to the platform.
You currently don't have the ability to upload your own fonts as far as we could tell, presumably for licensing reasons.
Users also can't save their favorite fonts, which would be a handy feature to add.
However, being able to preview how your text looks in various fonts is a great feature of BrandCrowd and makes it incredibly easy to get a sense of what fonts work best for your design: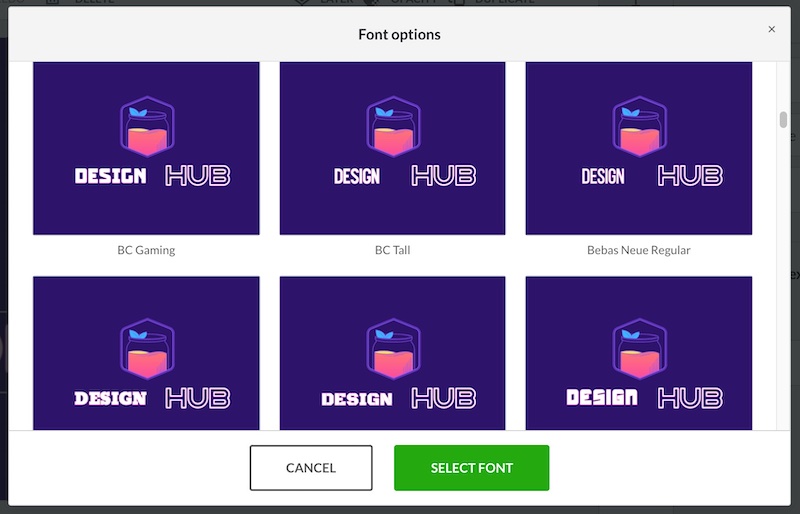 When it comes to customizing the text, things are super easy. You can resize, reposition, change the text color, add outlines, drop shadows, and curve the text with ease.
It's also possible to duplicate or add additional text to the design to create more custom designs.
As is the case with most logo makers, there aren't endless possibilities with the text elements but there's enough there to help you create unique and good-looking designs: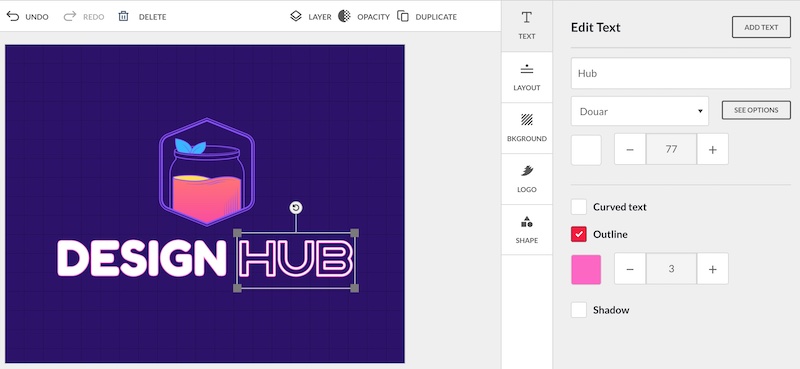 Here's what we feel is missing from the BrandCrowd toolkit in regards to font and text options:
You can't change the color of individual letter or words within the same text field so they have to be all the same color or style
You can't upload your own fonts (this is likely due to licensing reasons)
The range of fonts is fairly standard, it would be great to have some more unique font options on the platform
There's no unique text customization options such as adding texture or glowing effects
Download options
When you get a free logo from BrandCrowd or purchase one you get access to plenty of download options.
You get multiple variations of your logo design (e.g. icon + text, icon only, text only, etc.) plus you can download all the variations with a solid or transparent background.
You also have several file type options including JPG, PNG, PDF, SVG, EPS files.
If you get a premium BrandCrowd you also get access to unlimited edits of your logo designs.
Collaboration options
If you're looking for feedback on your logo designs, BrandCrowd gives the opportunity to create a 'poll'.
You simply choose which designs you want feedback on (you need at least 2 designs) and then you can share them via a link, social media, or via email: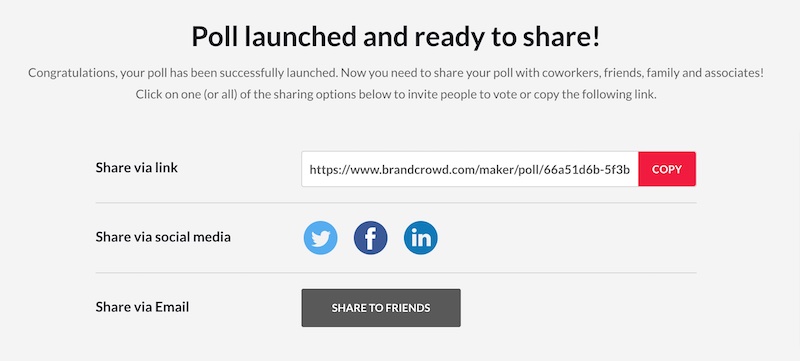 People can then give each design a star rating (between 1 and 5) and leave comments too, it's a great way to get feedback on your designs: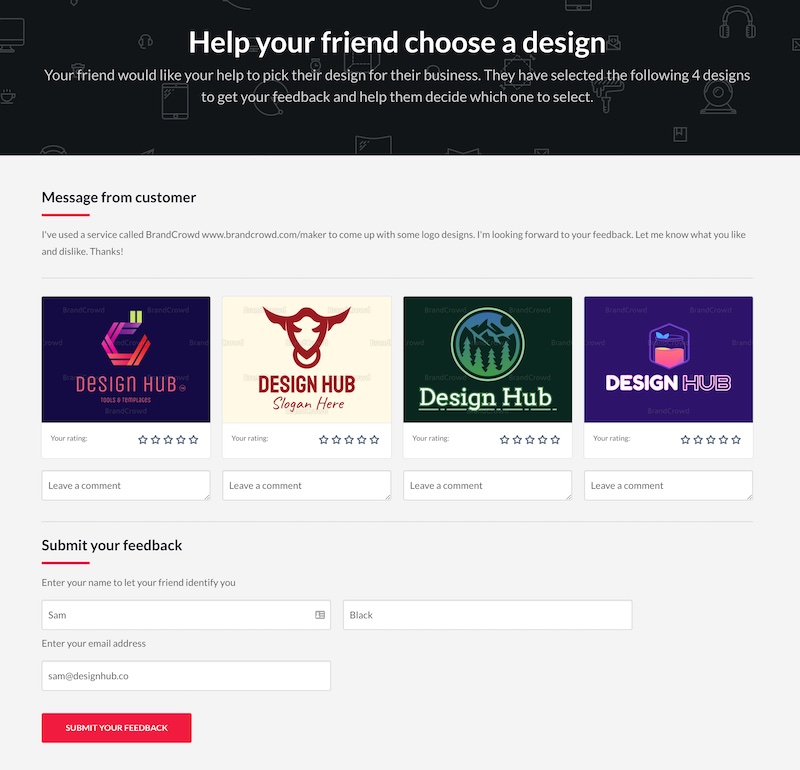 3.3 Customer Support
If you need any customer support there are a few areas you can go on BrandCrowd:
FAQ section – BrandCrowd answers FAQs at the bottom of their contact page
Contact Us form – You can reach them via the contact form
Email – support@brandcrowd.com
Twitter – You can also reach out to them via Twitter
3.4 Our Verdict
After reviewing BrandCrowd's logo maker we'd say that it's one of the top logo makers around at the moment.
In terms of the design quality of the logo templates, we think Canva and Placeit are just slightly ahead of BrandCrowd at the moment, however, there's very little between them, and the templates on BrandCrowd certainly have their own attractive and unique style too.
There's also a huge range of templates on offer on BrandCrowd, way more than any other platform. So, if you like having plenty to choose from then it's definitely a logo maker that you'll want to check out.
Their logo maker is also incredibly easy to use, so you should have no problems jumping on the platform and creating your very own logo.
In terms of usability and design quality, we'd say that the TrustPilot rating is fair. We'll look at the pricing in the next section.
Here's what we feel are the main pros and cons with BrandCrowd's logo maker:
Pros
Cons

Tons of high-quality logo templates
Incredibly easy to use
Massive template library
Templates for many niches and industries
Easily find templates in your niche
All downloads come with all the file types and formats you'll need
Unlimited edits of your logo design (after purchase)
Easy to apply your brand colors
Good text customization options
Easily preview new fonts for your logo design
Some high-quality free logo templates!
Get all the logo variations you need post purchase

Can't upload your own fonts
Can't upload your own design elements (e.g. images/shapes)
Can't modify gradient colors (just use presets)
Can't add multiple main graphics
Just the standard font options
Can't move layers up one spot or back you can only move them right to the back or front of layers
You have to click the delete button to delete elements
Fairly standard icon/shape graphics
Section 4: Pricing
It seems that depending on the logo template you used as the base of your design your pricing might be slightly different from the image below.
But regardless, there will be two options when it comes to premium logo templates:
Monthly plan: $9 – $15 /month
Annual plan: $36 – $60 /year
You can cancel your plan at any time and retain access to your logo design.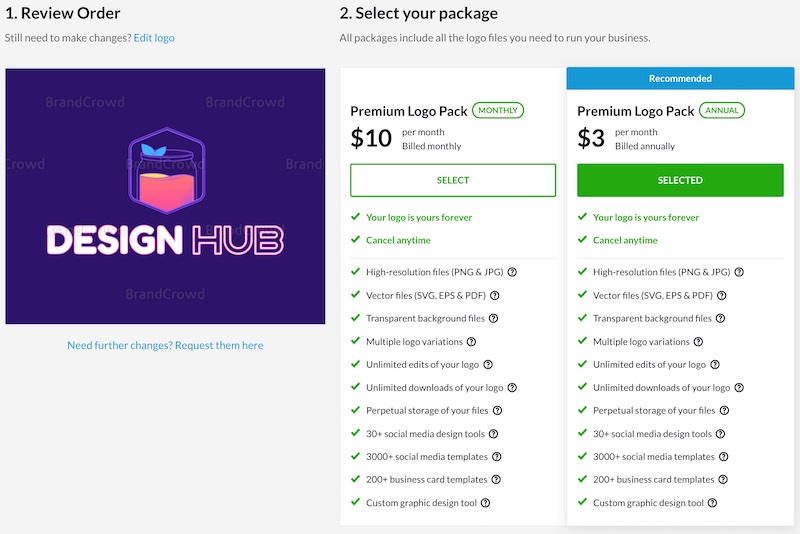 'Free trial' option
BrandCrowd has a decent size library of free logo templates (it features in our completely free online logo makers article).
You can download some of the logo designs completely for free, and you get all the same logo design files as you do in the premium packages.
You can only download your logo once though, and you can't go back and do further edits to the design once you've downloaded your design: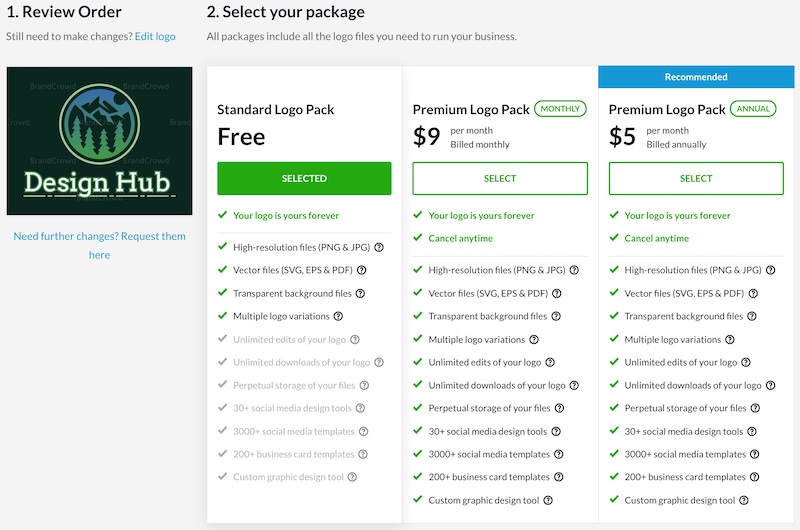 Section 5: Licensing
There are several license options:
Free license: Non-exclusive rights to use your logo design (free logo templates only)
Standard license: Non-exclusive rights to use your logo design
Exclusive license: Full intelluctual property rights to the logo design (and that logo icon will be taken off of BrandCrowd)
Click here for more information regarding licenses.
If you want exclusive rights to your logo design, this is how much it will cost you:

Section 6: What else does BrandCrowd offer?
BrandCrowd offers several additional features and services to their logo maker. When you get a premium subscription you also get access to their other graphic design tools.
This includes social media banners (Facebook, Twitter, YouTube, etc.), social media posts (Instagram, Facebook, etc.), business card designs, and even more – all of which automatically add your logo to the design template making it super easy and quick for users to use them:

You can also utilize BrandCrowd's printing service that allows you to print your logo design on several products including t-shirts, mousepads, mugs, and more:

BrandCrowd also has a sister site called DesignCrowd, where you can create a project and multiple designers will create designs for it, and all you have to do is choose your favorite design.
It's also a great option for logo designs.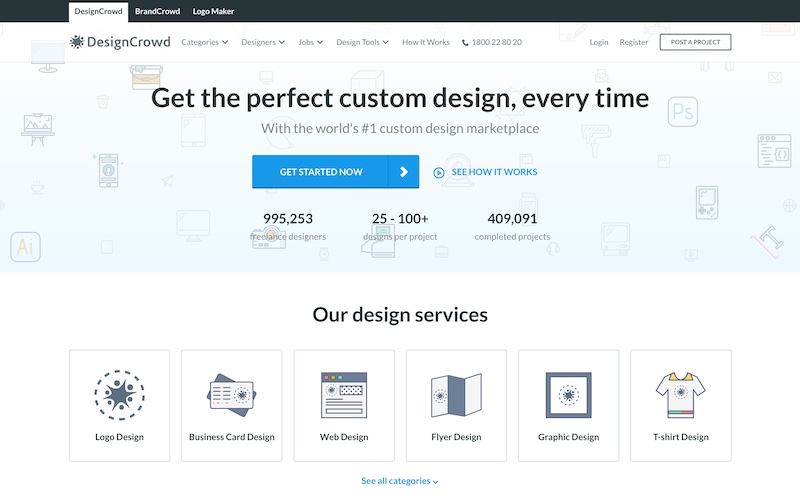 Section 7: Alternative logo makers & options
When it comes to online logo makers there are a few tools that we would say are the best alternatives to BrandCrowd:
We think Placeit and Canva are fantastic online design tools that allow you do so much more than simply create a logo. So they're both good options.
If you want to hire a designer to create a logo for you, we'd highly recommend checking out Fiverr.
We had our website logo created through Fiverr, and have gone back to Fiverr several more times for other design projects.
It's a great option if you're looking for more bespoke designs at great prices.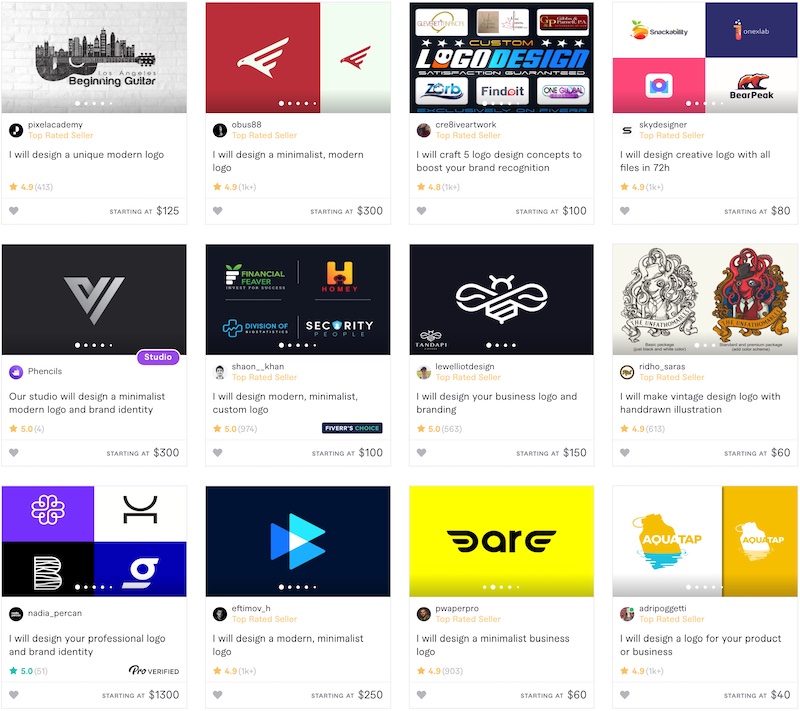 Final thoughts
BrandCrowd has a really good product, and if you're planning to use a logo maker to create your own logo it's certainly one of the best options out there at the moment.
They have an insanely huge library of logo templates so no matter what your niche you're very likely to find some high-quality logo designs that you can easily customize to make your own.
So, do you agree? What do you think of BrandCrowd's logo maker?
Let us know in the comments, we'd love to hear about your experience.