Searching for the best way to quickly create great-looking candle mockups but not sure which online mockup generator to choose?
We' tried all the major candle mockups tools and put together a list of the best ones to make it easy for you.
Let's get into it.
---
Best candle mockup generators:
More options:
---
Candle mockup template numbers: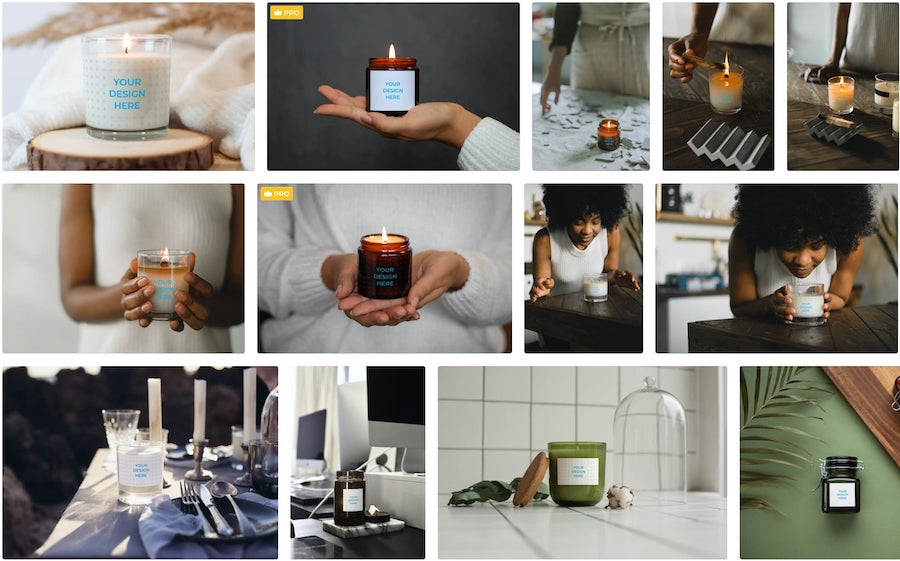 In at number one we have Smart Mockups which has the biggest collection of candle mockups out of all the mockup generators (over 150 at the time of writing).
Smart Mockups has a varied range of candle mockups with templates featuring product only, models, settings for different holidays (e.g. Easter, Christmas), lifestyle mockups, and even more.
If you have a Canva account you can also use your designs from there in combination with the mockups (if you utilize the Canva and Smart Mockups integration).
Smart Mockups also offers paid subscribers the ability to turn their own images into mockups so if you have plenty of high quality candle photos this could be a great option for you.
Candle mockup we made with Smart Mockups: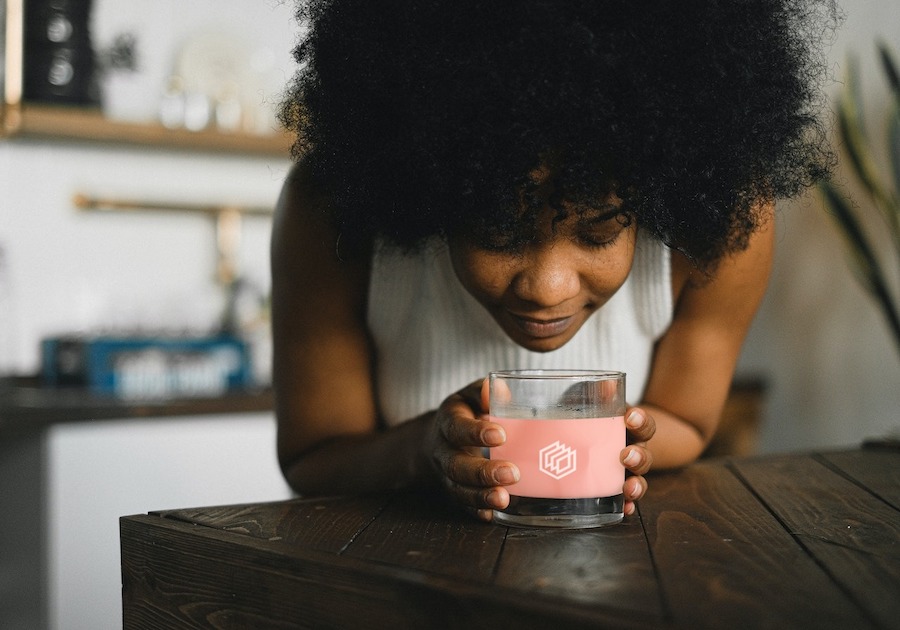 Pricing:
Some free templates
Premium plan: $14 /month or $108 /year
Pro plan: $24 /month or $228 /year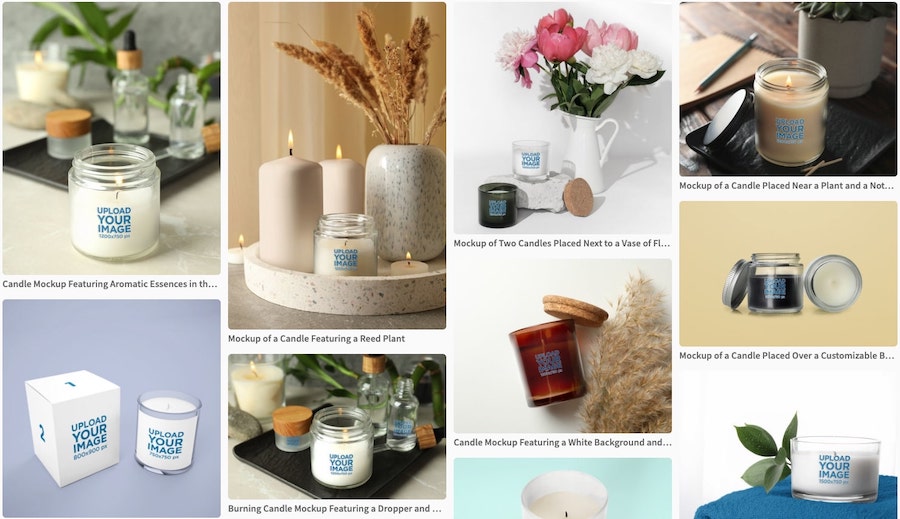 In second place it's Placeit which normally comes out on top when it comes to the volume of mockup templates but sits just behind Smart Mockups when it comes to candle mockups with just over 80 at the time of writing.
Their library of candle mockup templates also has plenty of variety with mockups featuring the product only, models, niche-specific settings, and more. It's also ridiculously easy and quick to create mockup images with Placeit.
Whatever you'e looking for you're likely to find it on Placeit. They have much more than just candle mockups with thousands of other mockup templates covering every conceivable category, including video mockups.
Candle mockup we made with Placeit: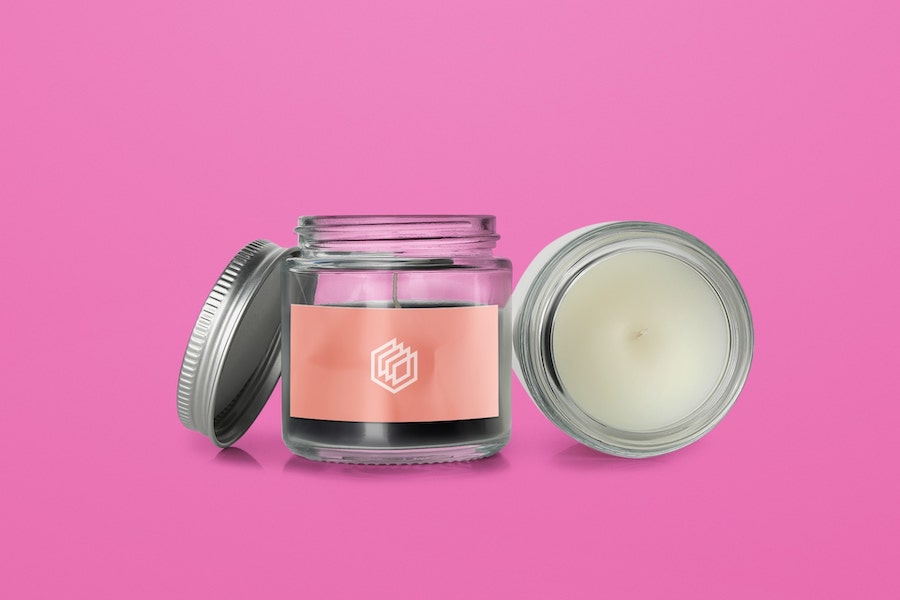 Pricing:
Some free templates
Individual mockups: $7.95
Subscription: $14.95 /month or $89.95 /year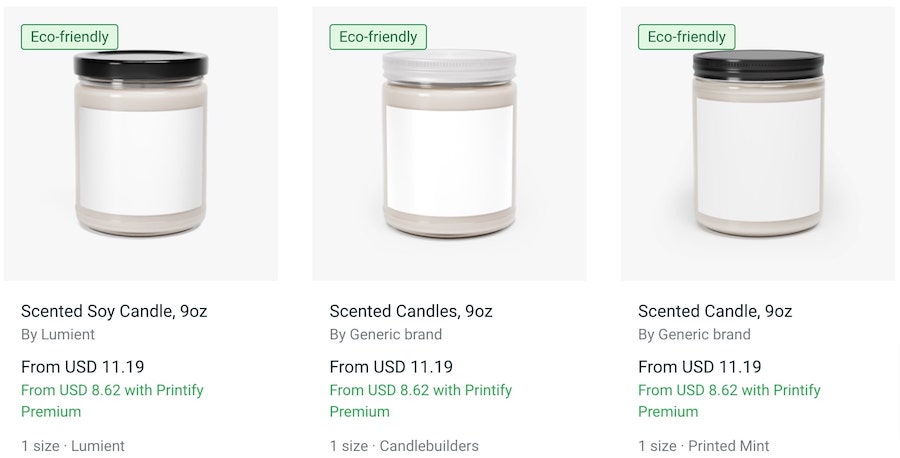 If you're using Printify for your print-on-demand business then it makes sense to use their inbuilt mockup generator to create some quality mockups for the different products in your store.
They currently offer 5 different candle products that you can add to your store, and you get a slightly different selection of mockups for each product.
To use the mockup generator all you need to do is select one of their products, add your design to it, view a preview of your design, and click the download mockup button in the preview area.
Although the mockups that Printify offer are decent, they are somewhat limited. So, if you're looking for a more varied range you should check out a tool like Placeit and use their mockups in conjunction with the ones from Printify.
Related article: How to use Printify's mockup generator
Candle mockup we made with Printify: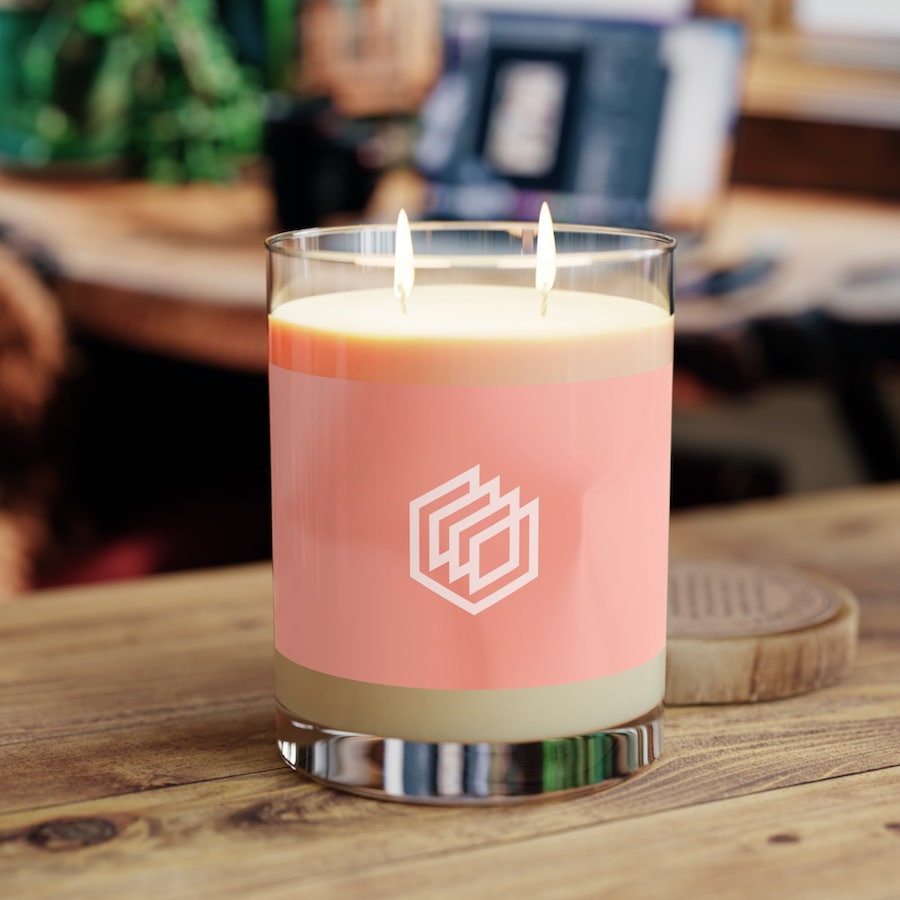 Pricing: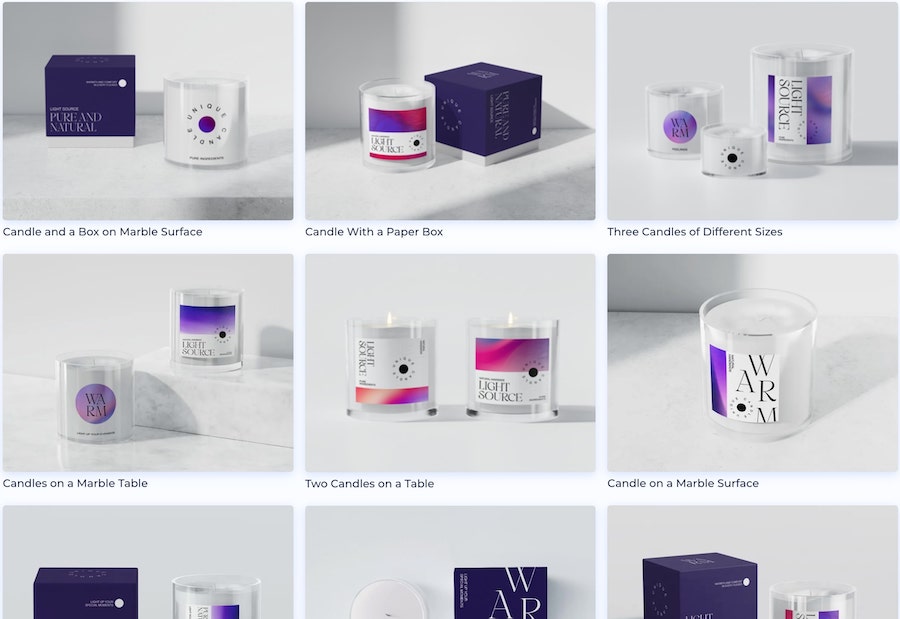 Renderforest is an online design tool that lets you create a range of assets including logos, videos, websites, and more. They also have their own mockup generator which has over 10 candle mockups.
Although their candle mockup library is quite small at the moment, the vast mjaority of the templates are relaly good quality.
Like all the other mockup generators in the list Renderforest is incredibly quick and easy to use. So, if do use the tool you'll have candle mockups ready to go in no time at all.
Candle mockup we made with Renderforest: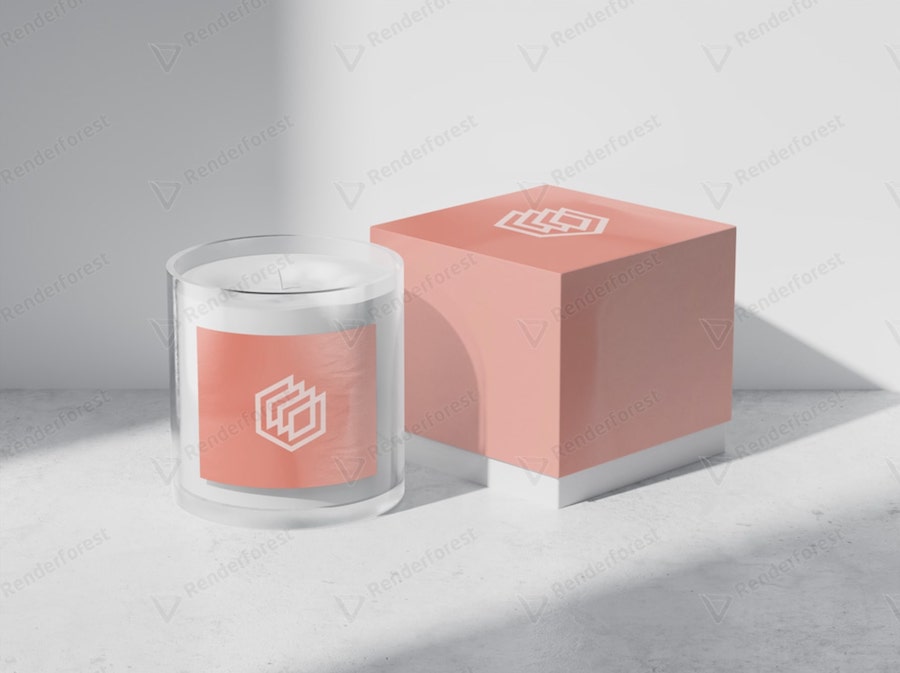 Pricing:
Some free templates (w/ watermark)
$3.99 for individual mockups
Monthly subscription: $19.99 – $59.99 /month
Annual subscription: $83.88 – $599.88 /year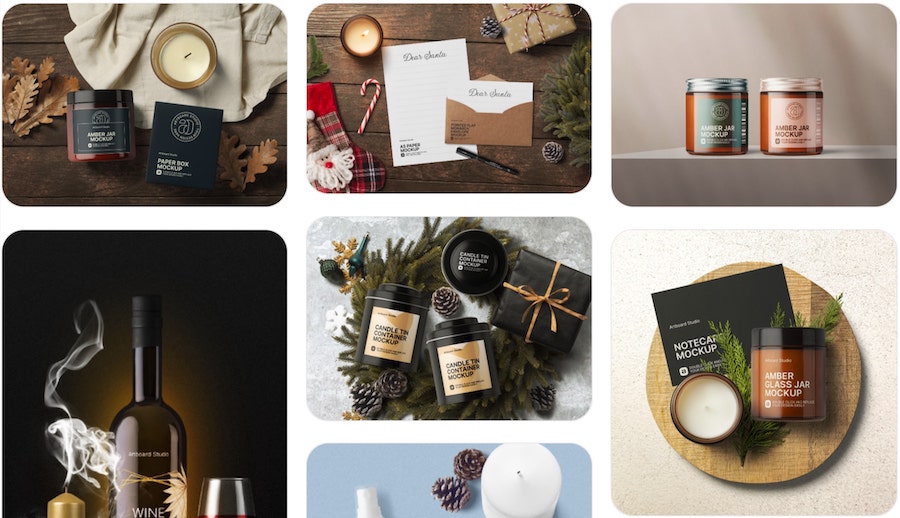 Artboard Studio takes fifth spot with a high-quality but small library of candle mockup templates (around 9 templates at the time of writing).
The candle mockup range on Artboard Studio isn't as large as Smart Mockups or Placeit's but what's there is high quality.
It is also possible to create custom scenes with Artboard Studio using mockup elements, design elements, filters, effects, and photos which allows you to create hundreds of bespoke scene variations from a blank canvas.
Artboard Studio also has plenty of customization options and plenty more mockup templates covering many other categories so it's well worth your time checking out their tool.
Candle mockup we made with Artboard Studio: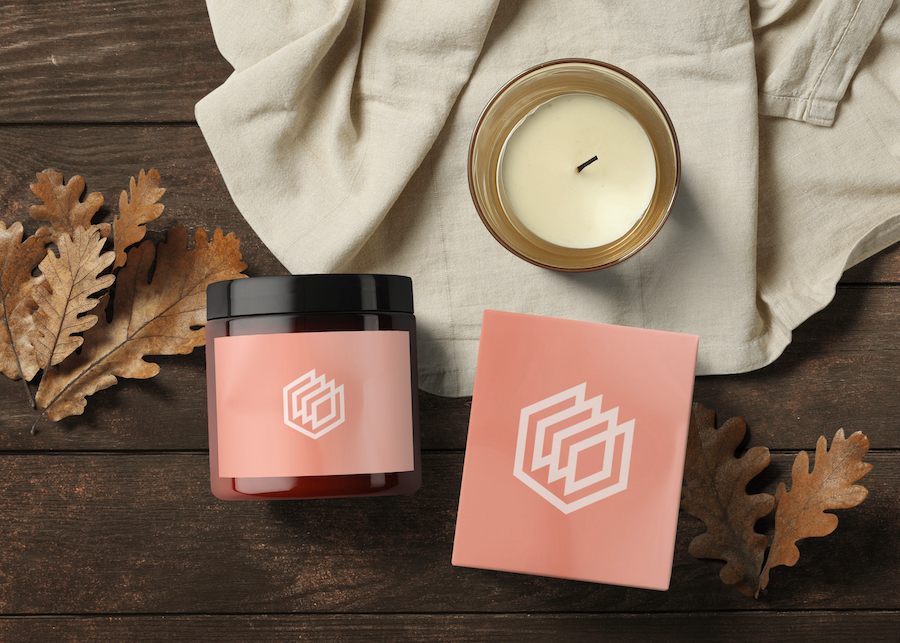 Pricing:
Some free templates
Pro plan: $14 /month or $108 /year
Alternative candle mockup generators
There was one candle mockup generators that didn't quite make our top 5 but we think it's still worth a mention:
Alternative candle mockup sources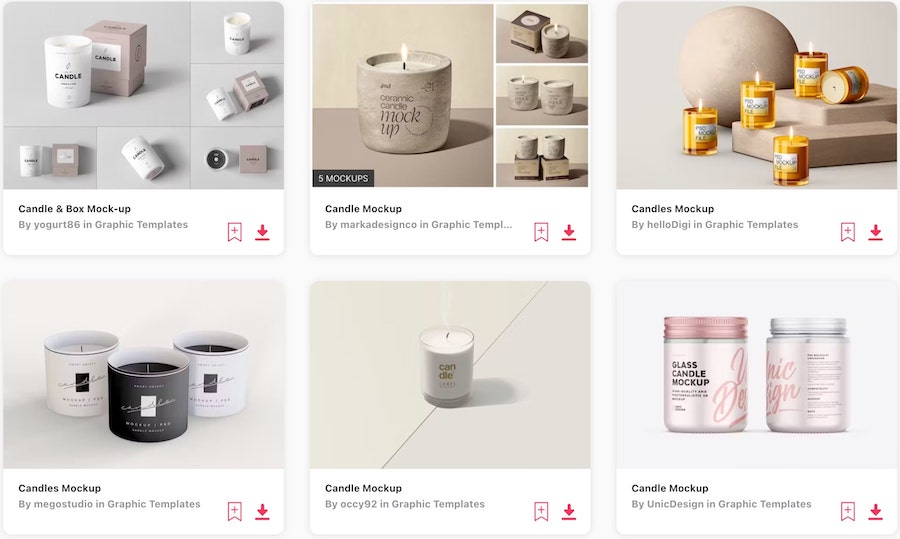 Here are some fantastic alternative options for candle mockups:
Where to find free candle mockup templates?
Related articles
Wrapping things up
So there you have it. 5 of the best candle mockup generators.
We hope this article was helpful to you!
Enjoy creating! If you have any questions, comments or suggestions for other awesome candle mockup tools that we might have missed, leave a comment below.