Are you looking to quickly and easily create great-looking hat mockups but not sure which online mockup generator to choose?
We've tried all the major hat mockups tools and put together a list of the best ones to make it easy for you.
Let's get into it.
---
Best hat mockup generators:
More options:
---
Hat mockup template numbers: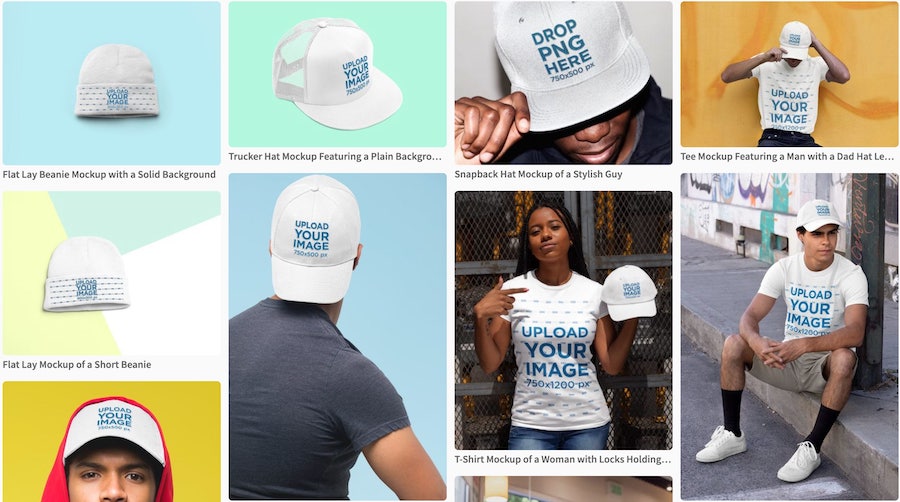 Placeit takes the top spot as it currently offers the most of all the online mockup generators when it comes to hat mockups.
Their library of hat mockup templates dwarfs all the other tools, with over 600 at the time of writing and this includes hat mockup videos too (over 60 of them).
Whatever you'e looking for you're likely to find it on Placeit. They have hat mockups with snapbacks, beanie hats, bucket hats, baseball caps, and so much more. As well as having a variety of mockup with different genders, ethnicities, ages, and plenty more variations.
Here are some of the top hat mockup sub-categories on Placeit:
Hat mockup we made with Placeit: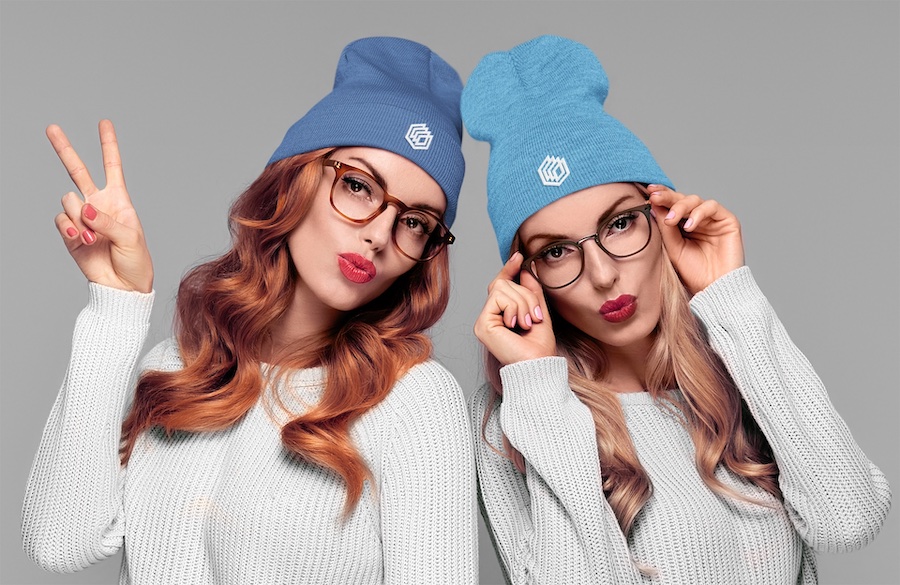 Pricing:
Some free templates
Individual mockups: $7.95
Subscription: $14.95 /month or $89.95 /year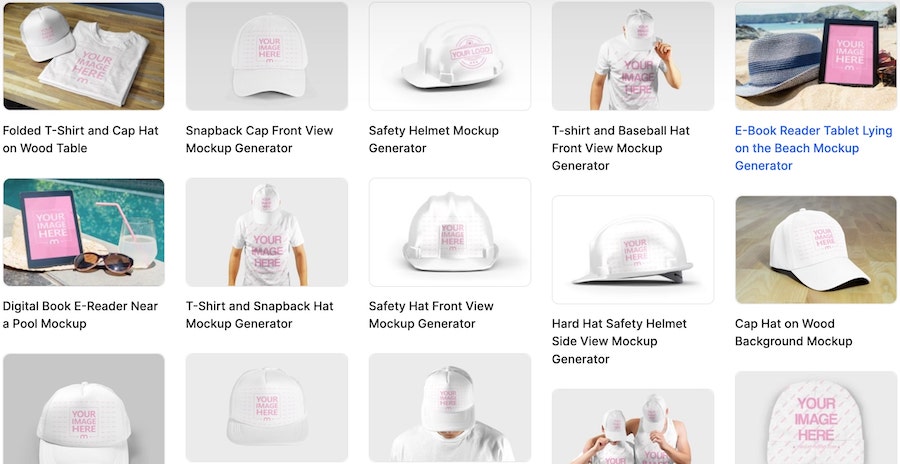 Media Modifier is another online mockup tool that makes creating hat mockups a total breeze.
They currently don't have a huge range of hat mockups compared with Placeit, with just over 25 at the time of writing but what's on offer is good quality and covers various styles and formats.
They have templates featuring models, product-only, caps, beanie hats, hard hats, and more so it's worth checking out their library.
Media Modifier also have thousands of mockup templates in other categories such as t-shirts, ads, social media, and many others. As well as design templates including social media posts, posters, book covers, and a whole lot more.
Hat mockup we made with Media Modifier: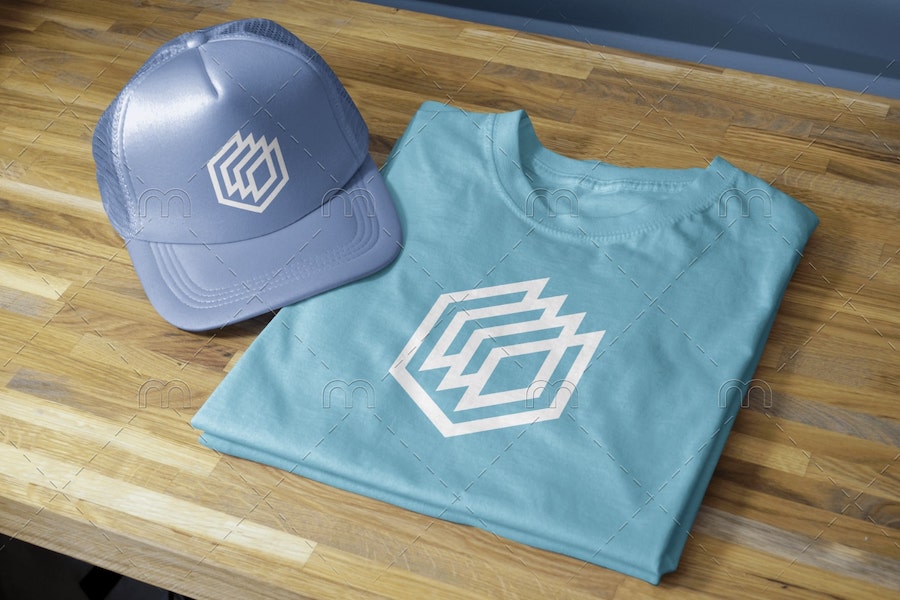 Pricing:
Some free templates (w/ watermark)
Subscription: $19 /month or $108 /year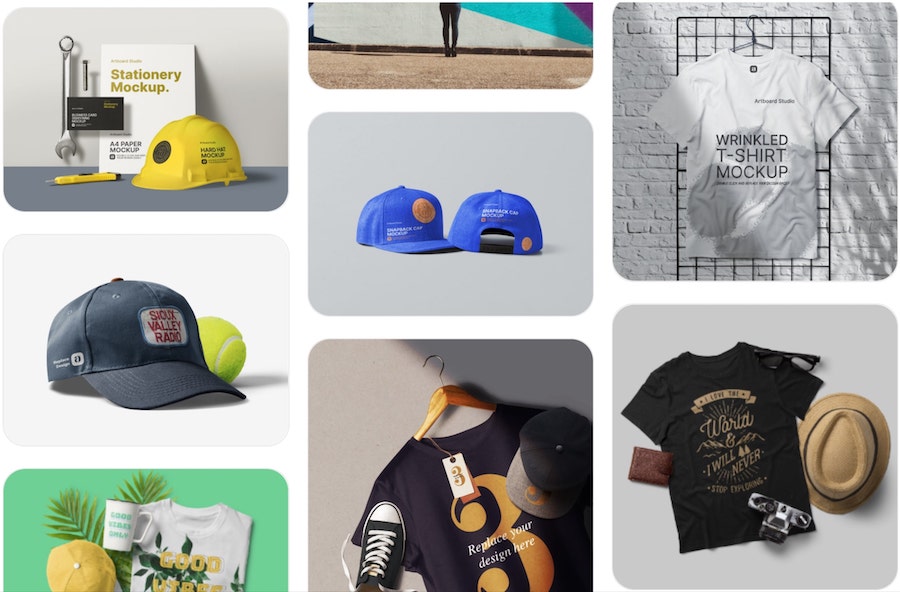 Next up is Artboard Studio which, like Media Modifier, doesn't have a huge library of hat mockup templates but what's on offer is good quality.
The hat mockup range on Artboard Studio includes bucket hats, beanie hats, snapbacks, dad hats, and even straw hats so there's plenty of variety.
It is also possible to create custom scenes with Artboard Studio. You can add elements to a blank canvas or an existing template to create thousands of scene variations with different items, backgrounds, filters, and more. This includes some free hat mockups.
Artboard Studio also has plenty of customization options and mockup templates covering many other categories so it's a great mockup generator to try out.
Hat mockup from Artboard Studio: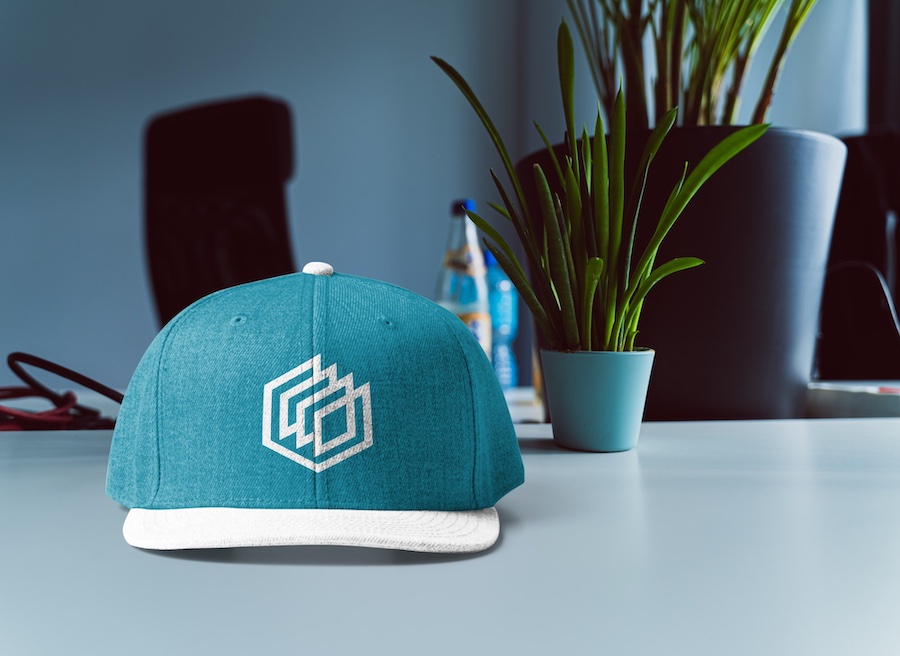 Pricing:
Some free templates
Pro plan: $14 /month or $108 /year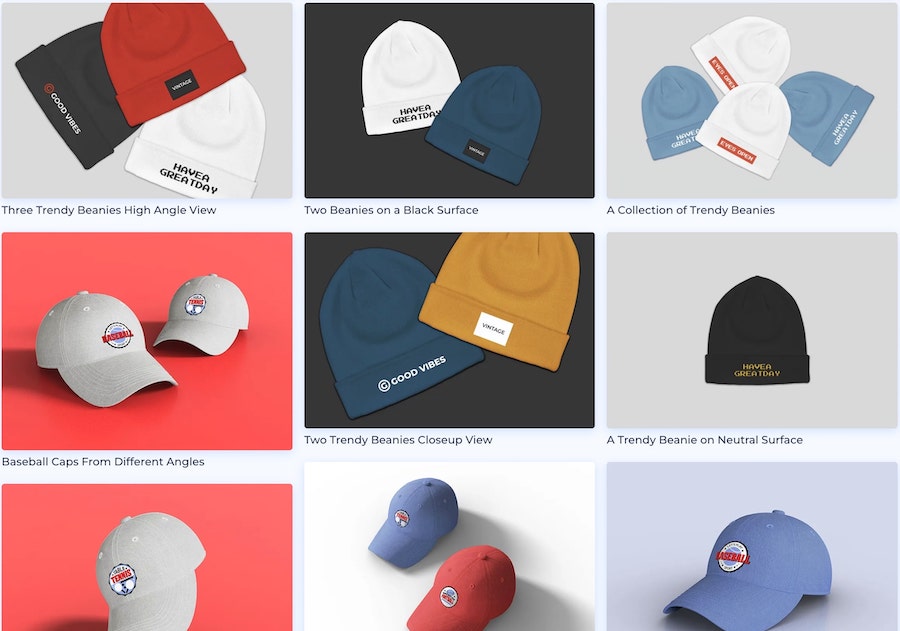 Next up is Renderforest which is an online design tool that lets you create a range of assets including logos, videos, and even websites. They also have their own mockup generator which has just over 15 hat mockups.
All of the hat mockups on Renderforest are photos of hats by themselves. These include baseball caps, and beanie hat mockups.
Like all the other mockup generators in the list Renderforest is incredibly quick and easy to use. So, if do use the tool you'll have hat mockups ready to go in no time at all.
Hat mockup we made with Renderforest: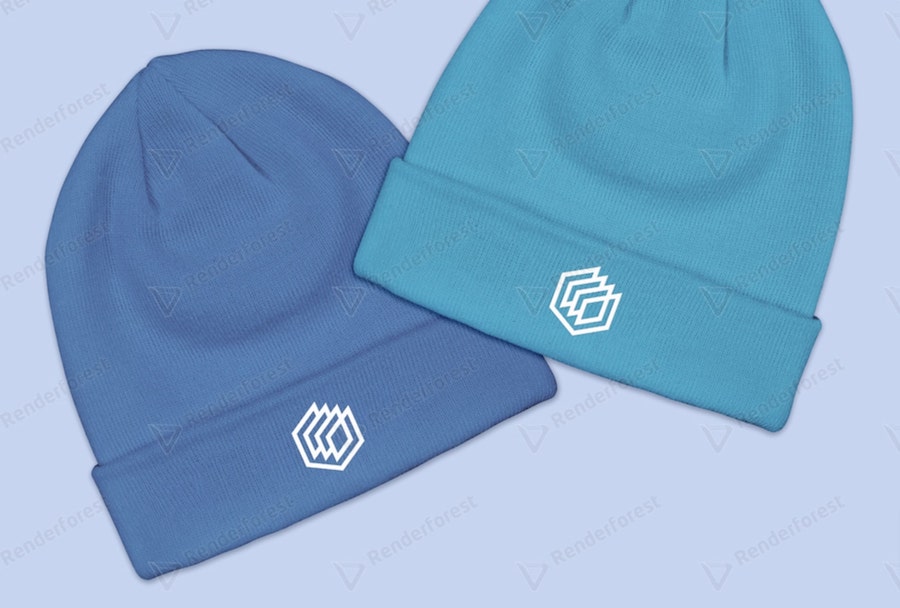 Pricing:
Some free templates (w/ watermark)
$3.99 for individual mockups
Monthly subscription: $19.99 – $59.99 /month
Annual subscription: $83.88 – $599.88 /year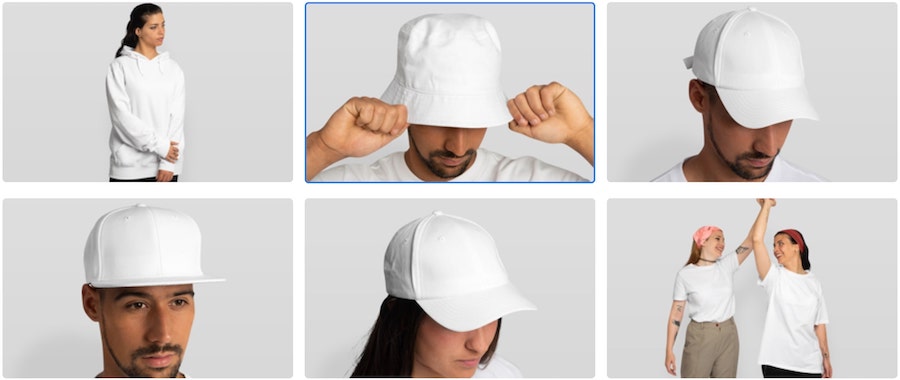 At number 5 we have Vexels which offers users the ability to create mockups online with their mockup generator and also download mockups from their PSD mockup library range.
They currently have 5 hat mockups available via their mockup generator, and these templates with bucket hats, snapbacks and baseball cap mockups.
Vexels has a few PSD hat mockups that are the mostly the same as the options available through their mockup generator. They also have thousands of mockups covering other categories such as t-shirts, tote bags, phone case mockups, and other merch-focused mockups.
Hat mockup we made with Vexels: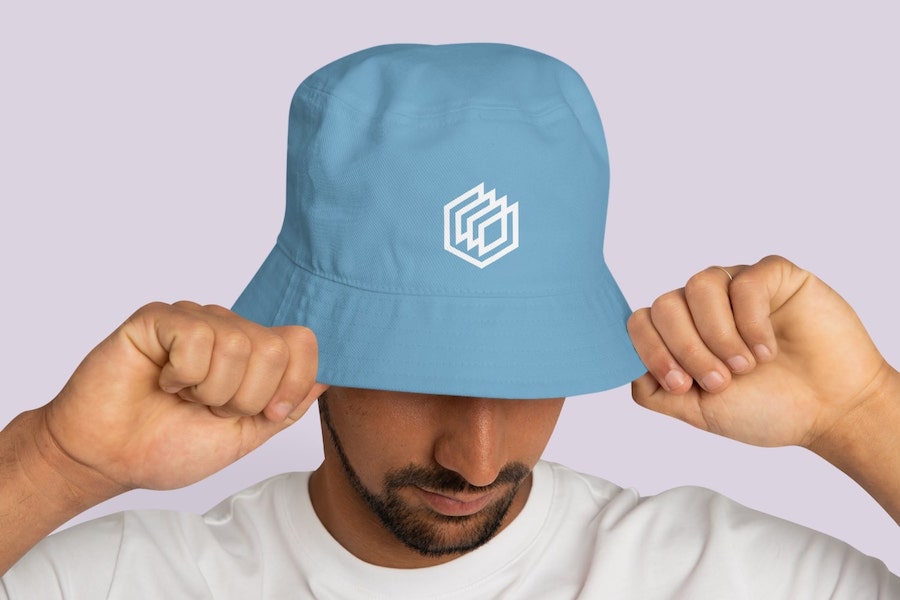 Pricing:
Monthly subscription: $9.99 – $89.99 /month
Annual subscription: $90 – $816 /year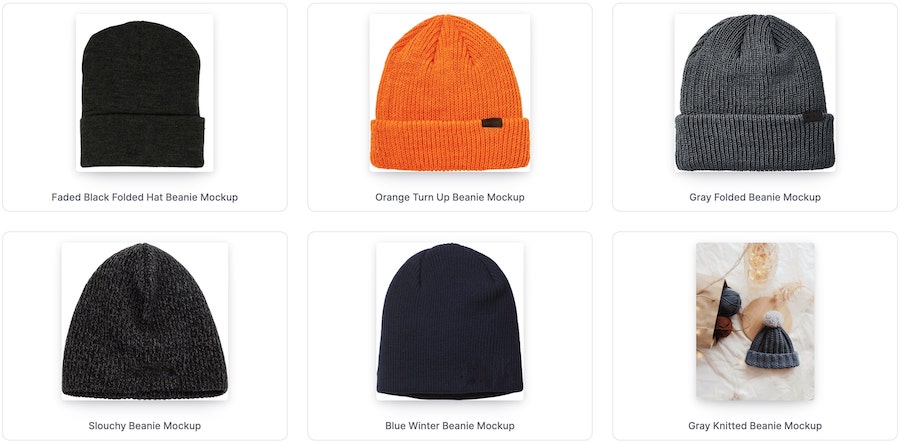 Last up is Pixelied which is another user-friendly online design tool and mockup generator. The mockup templates are a fairly new addition for Pixelied and they've introduced mockups for various categories including hat mockups.
They currently have 6 hat mockups for users to utilize and, like Vexels, these are mostly simple product only images. So, if you're looking for lifestyle mockups you're probably better using another tool from this list to find hat mockups.
However, Pixelied's mockup generator gives you lots of customization options. You can modify their mockups in the same as you can any other design template so as they grow their template library it will definitely become a tool worth checking out.
Hat mockup we made with Pixelied: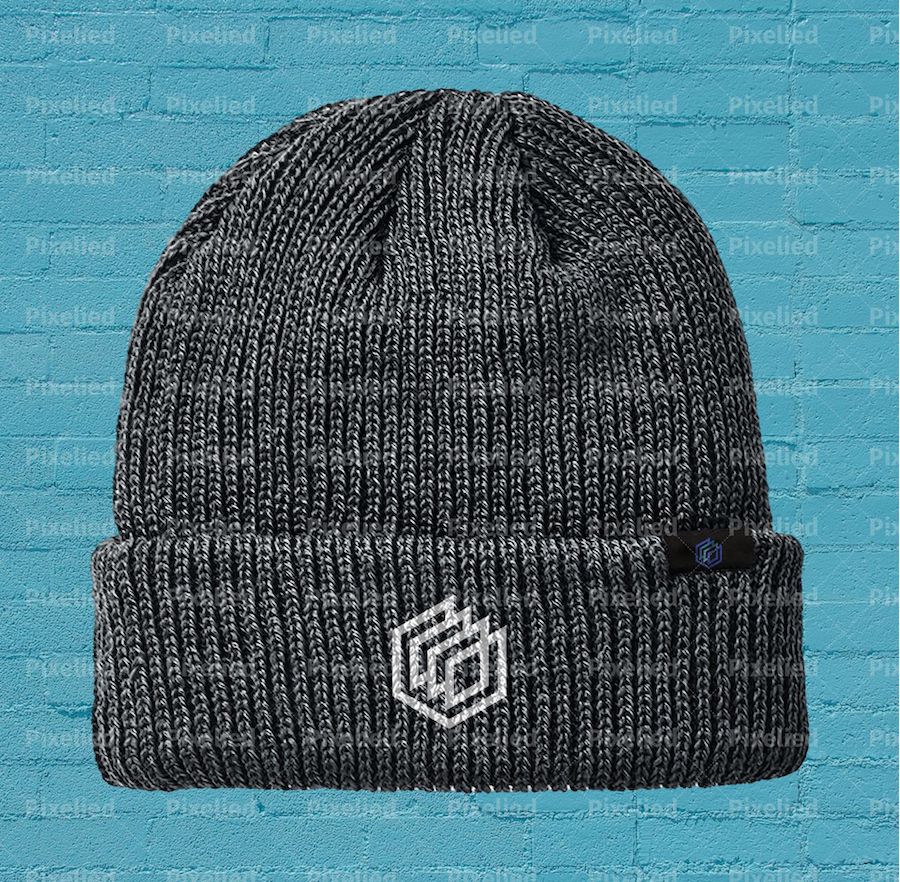 Pricing:
Some free templates
Pro plan: $95.50 /year
Pro+ plan: $163 /year
Alternative hat mockup generators
There were a few hat mockup generators that didn't quite make our top 6 but we think are still worth a mention:
Alternative hat mockup sources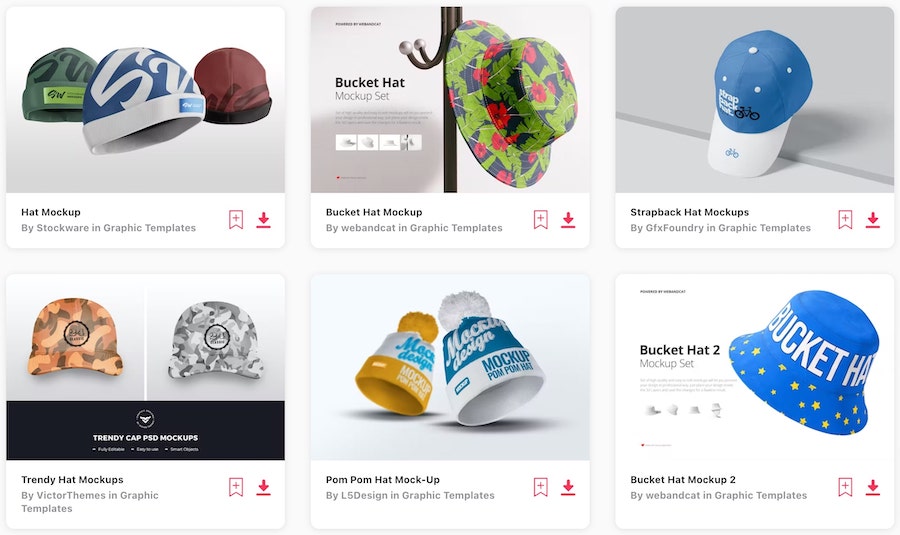 Here are some fantastic alternative options for hat mockups:
Where to find free hat mockup templates?
Related articles
Wrapping things up
So there you have it. 6 of the best hat mockup generators.
We hope this article was helpful to you!
Enjoy creating! If you have any questions, comments or suggestions for other awesome hat mockup tools that we might have missed, leave a comment below.