Are you looking to quickly and easily create great-looking vinyl mockups but not sure which online mockup tool or resource to choose?
We've searched the web high and low, and put together a list of the best ones to make it easy for you to find the site that offers what you're looking for.
Let's get into it.
---
Best vinyl mockup generators:
Best vinyl mockup template sources:
---
Mockup generators: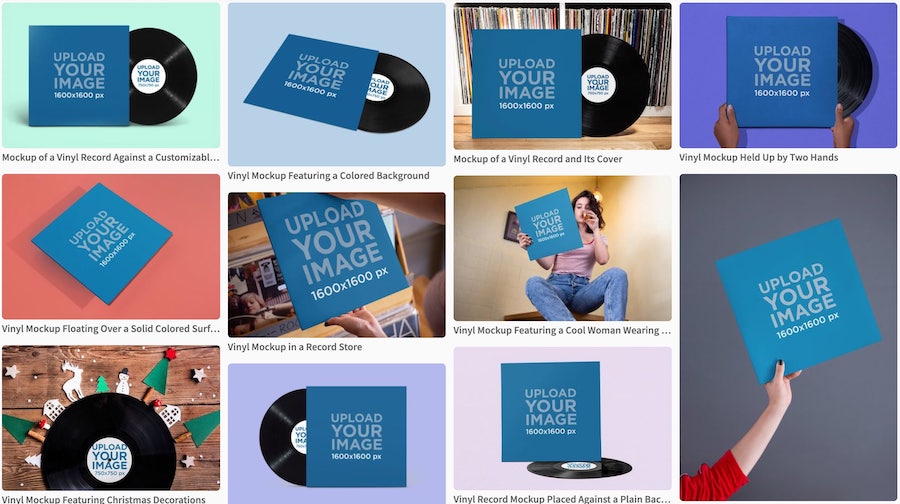 In at number one is Placeit which is the best option when it comes to using an online mockup generator to create your vinyl mockup designs.
They have over 100 vinyl mockup templates and these include vinyl covers, vinyl records by themselves, combinations of both, and more. So, you're bound to find several mockups in their collection that have what you're after.
All their templates can be modified very quickly and easily, and they have thousands of other mockups covering various categories such as apparel, devices, packaging, and so much more.
Vinyl mockup we made with Placeit: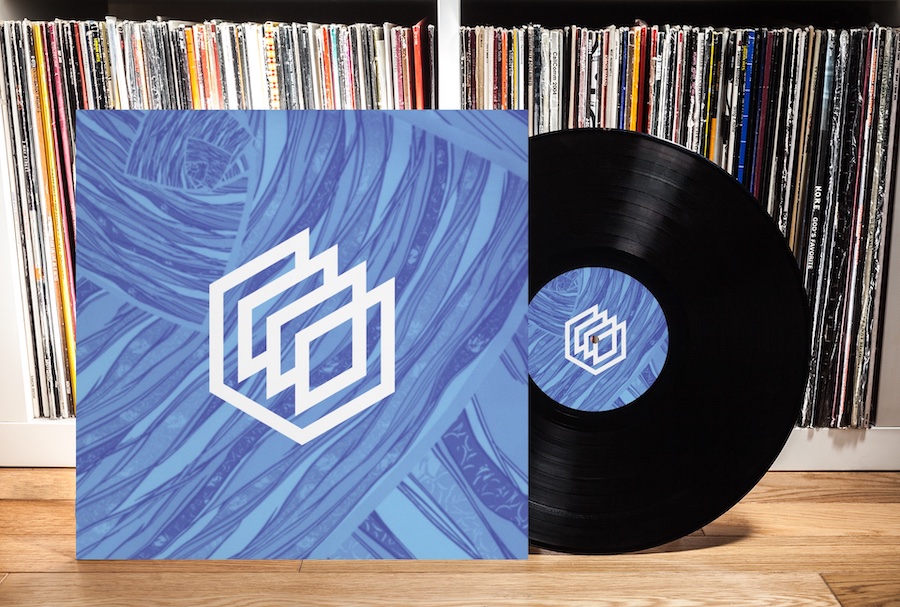 Pricing:
Some free templates
Individual mockups: $7.95
Subscription: $14.95 /month or $89.95 /year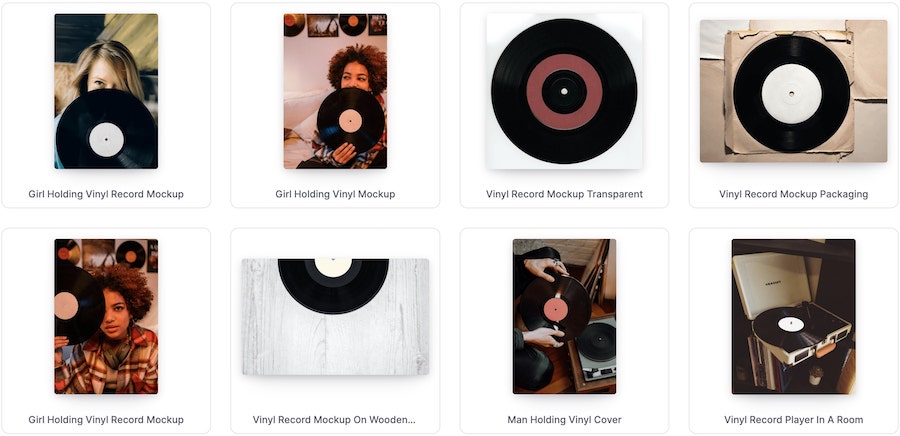 Next up is Pixelied which is another user-friendly online design tool and mockup generators. The mockup templates are a fairly new addition for Pixelied and they've introduced mockups for various categories including vinyl mockups.
They currently have 15+ vinyl mockups for users to utilize and like Placeit these include templates with vinyl records, covers, and combinations.
The great thing about Pixelied is that they give you more customization options than Placeit.
You can actually use photos or graphics from their library as the 'content' of your mockup and you can modify their mockups in the same as you can any other design template meaning you can add filters, effects, and a whole lot more.
Vinyl mockup we made with Pixelied: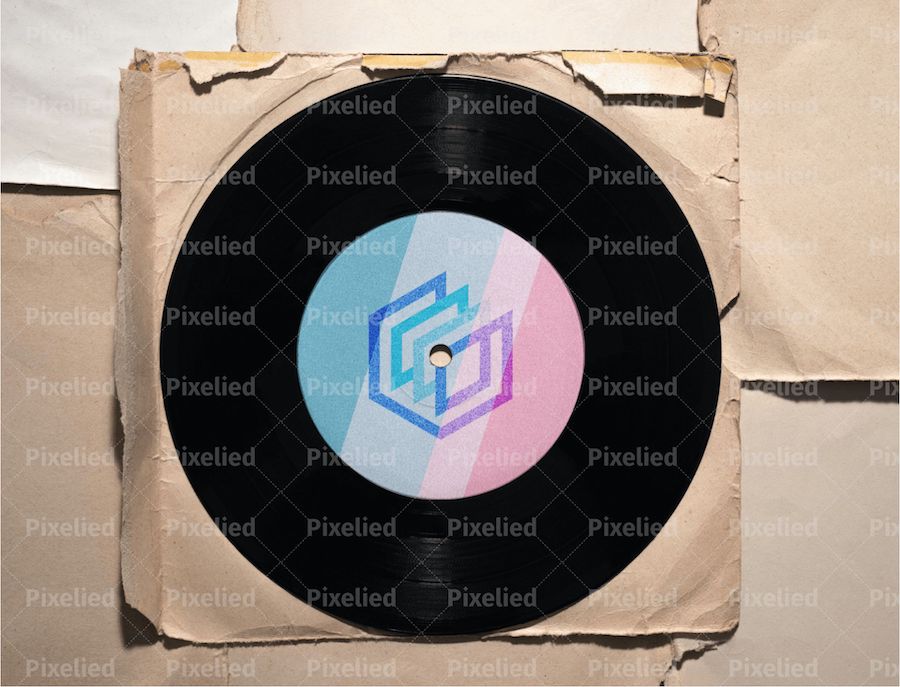 Pricing:
Some free templates
Pro plan: $95.50 /year
Pro+ plan: $163 /year

Media Modifier is another online tool that offers mockup and design templates all within the same platform.
They currently don't have a huge range of vinyl mockups, with only three at the time of writing. But they are good quality and include a vinyl cover mockup, and vinyl label mockup.
Media Modifier has some nice customization tools with their mockup templates such as allowing users to change the opacity, brightness, and contrast. As well as allowing users to download their mockup as PSD files if they a Pro subscribers.
They also have thousands of mockup templates in other categories such as t-shirts, ads, social media, and many others.
Vinyl mockup we made with Media Modifier: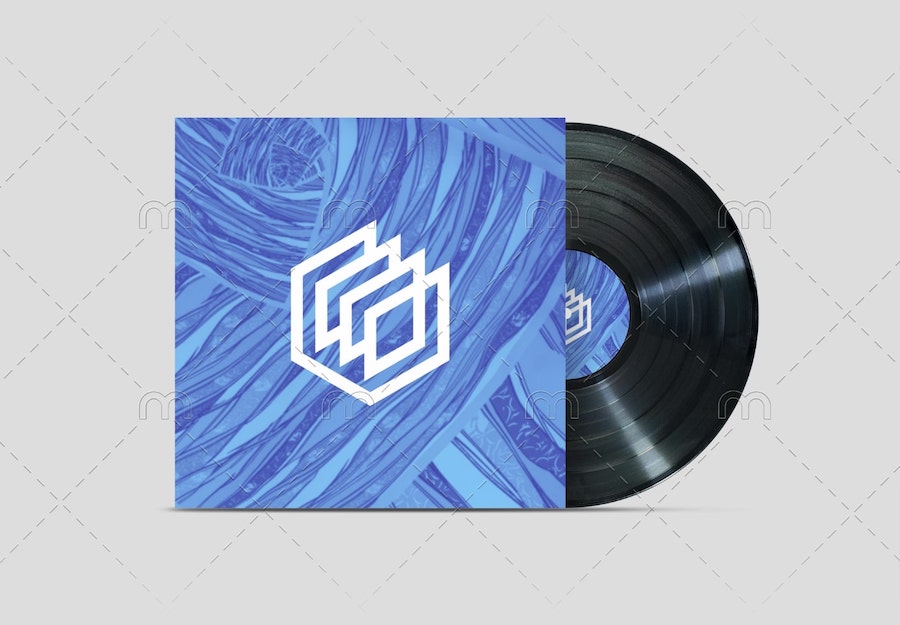 Pricing:
Some free templates
Subscription: $19 /month or $190 /year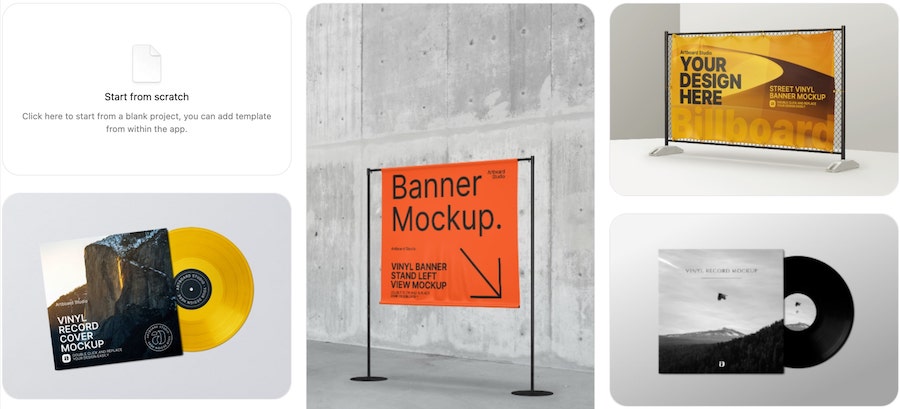 The last mockup generator in this list is Artboard Studio which, like Media Modifier, only offers a few templates. Two at the time of writing.
However, it is possible to create custom scenes with Artboard Studio. You can add elements to a blank canvas or an existing template to create thousands of scene variations with different items, backgrounds, filters, etc. so it is possible to create as many vinyl mockup scenes as you wish.
Artboard Studio also has plenty of customization options and mockup templates covering many other categories so it's definitely a tool worth checking out.
Vinyl mockup from Artboard Studio: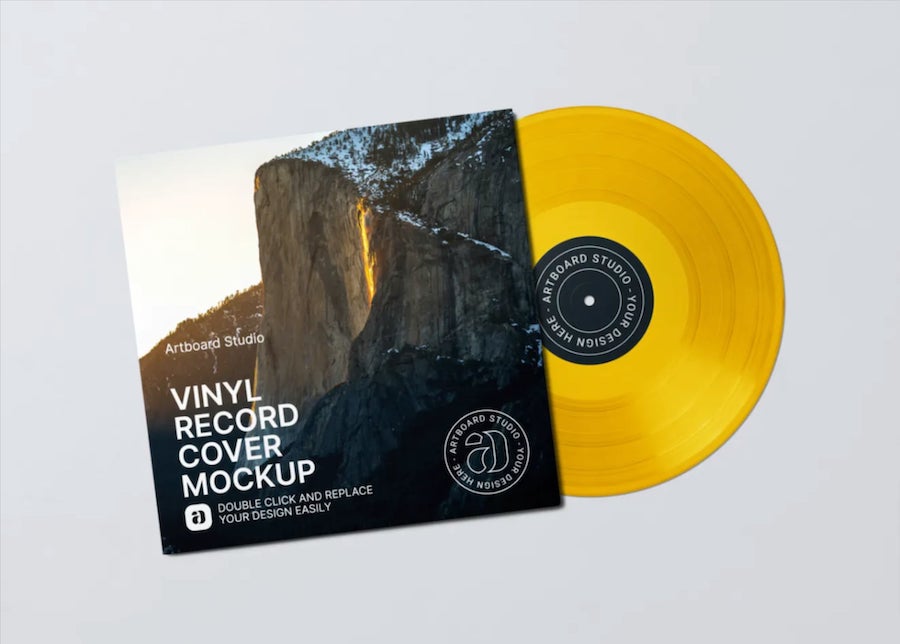 Pricing:
Free templates
Pro plan: $14 /month or $108 /year
Vinyl mockup template sources: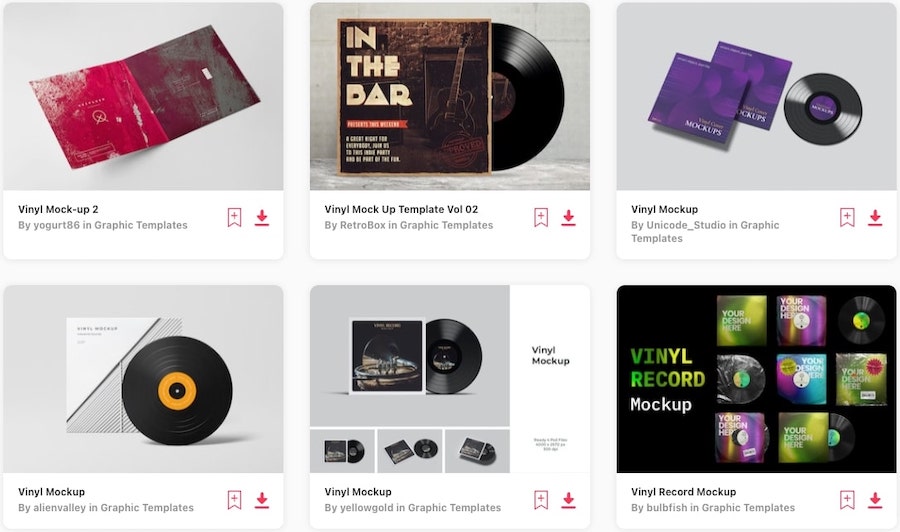 Envato Elements has a great range of vinyl mockups on offer for their subscribers.
There's over 120 at the time of writing and they cover a great range of styles and formats as well as variations including vinyl cover mockups, vinyl label mockups, and combinations.
They also have thousands of mockups in various other categories so they're a great resource for anyone needing a constant supply of quality mockup templates.
To get access to the full range of mockups on Envato Elements you'll need to get a subscription, however you can do a 7-day free trial.
Vinyl mockup template from Envato Elements: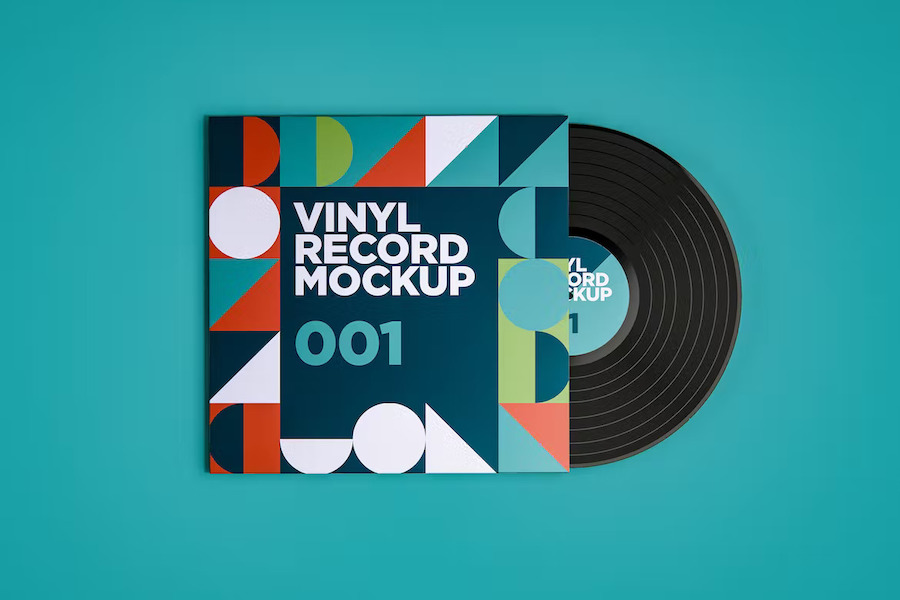 Pricing: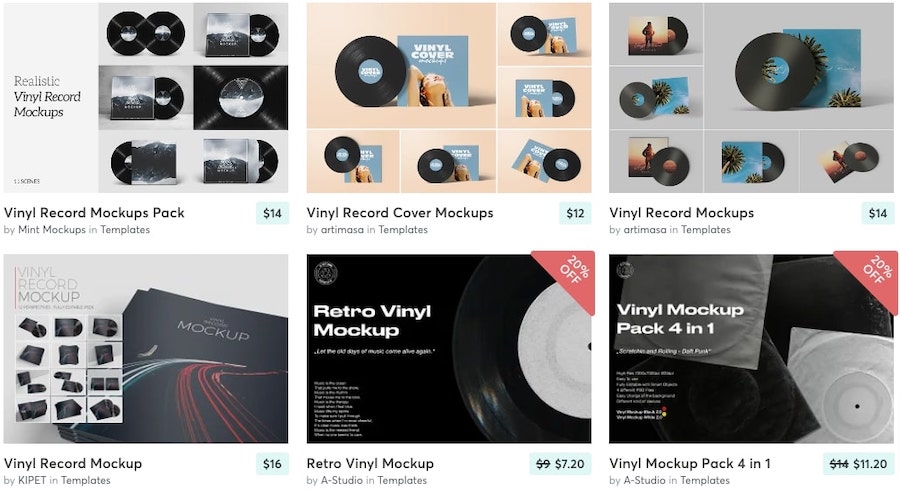 Creative Market is an online marketplace with designs and creative assets from creatives all over the world, including mockup templates featuring hundreds of vinyl mockups.
There are also thousands of other mockup templates available on the website, covering every conceivable category so you'll be spoilt for choice.
You can purchase templates individually on Creative Market or alternatively you can subscribe via one of the membership plans and this will give you a specific number of downloads per month which you could use for mockup templates or other templates on the platform.
Vinyl mockup template from Creative Market: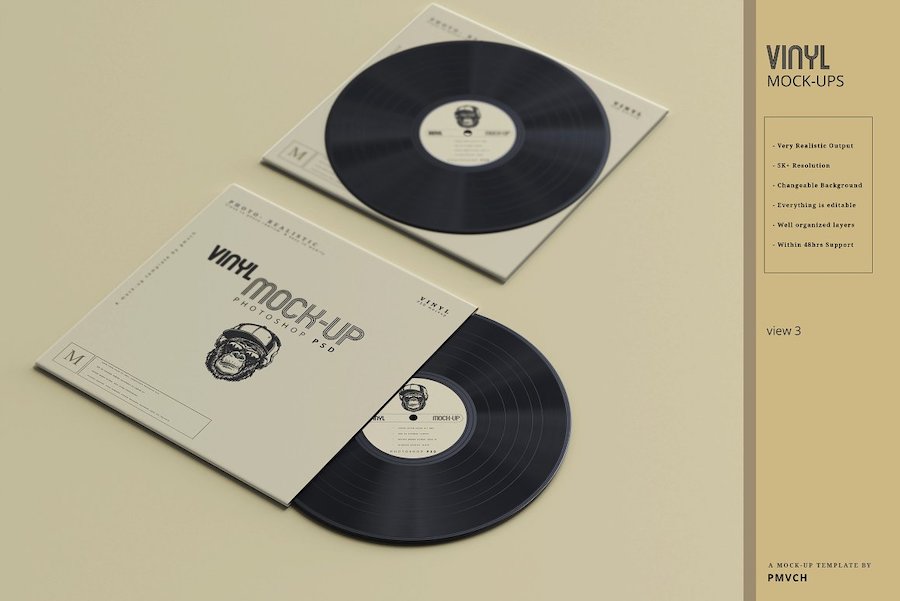 Pricing:
From $6 upwards per mockup template
Subscription options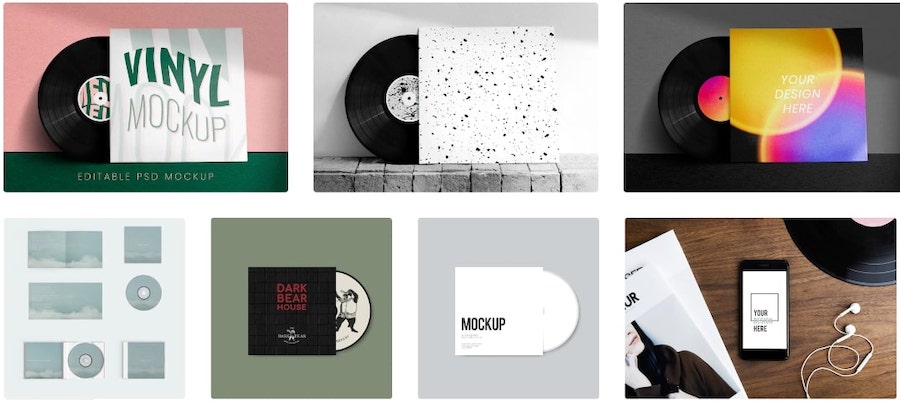 Another popular creative assets resource is FreePik which offers a sizeable library of vinyl mockup templates with over 100 at the time of writing.
The majority of the mockups on FreePik are available as PSD downloads, many of which are free to download as well.
They also offer many other assets for your creative projects such as vectors, stock photos, stickers, logos, and much more.
If you want access to the full range of templates on FreePik you'll need to subscribe to one of their very affordable plans.
Vinyl mockup template from FreePik: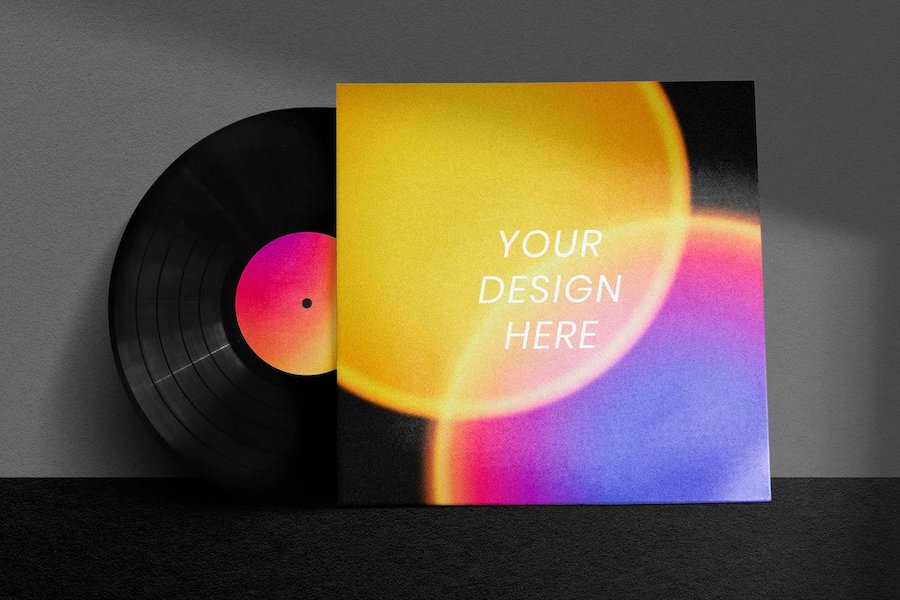 Pricing:
Some free templates
Subscription: $9.99 EUR /month or $63 EUR /year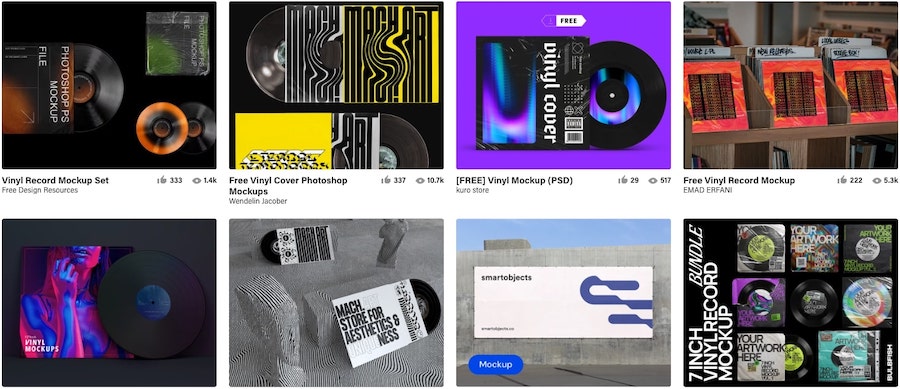 Last up we have Behance which is another fantastic resource for free vinyl mockups and any other mockup category too.
Designers from all over world showcase their work on Behance and the quality is very high. Thankfully, a lot of the templates on the site are available to download for free but there are some premium templates too.
At the moment there are over 90 vinyl mockup templates, and hundreds of templates covering other mockup template categories too. So, if you're looking some high quality and oftentimes free templates then you should check out the site.
Vinyl mockup template from Behance: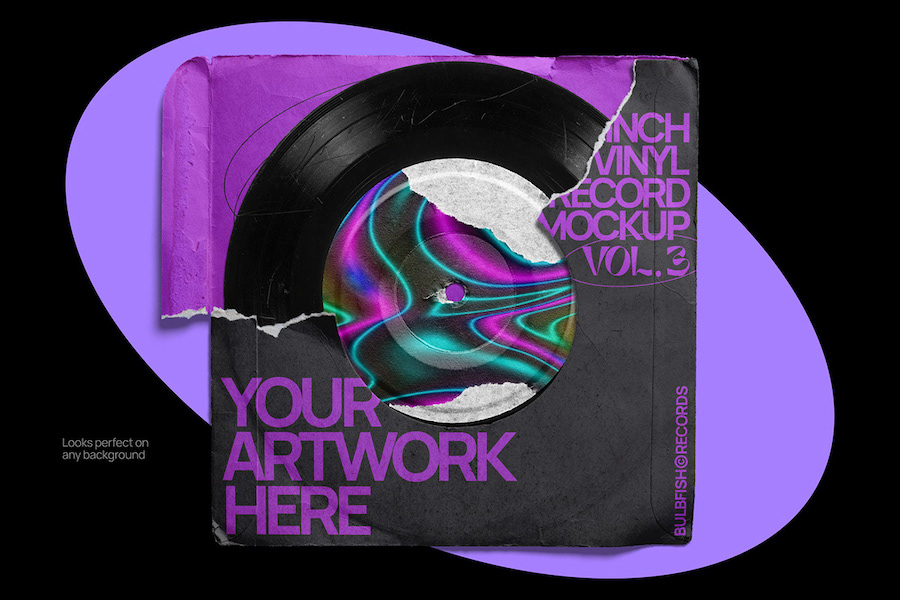 Pricing:
Some free templates
Premium template prices vary
More options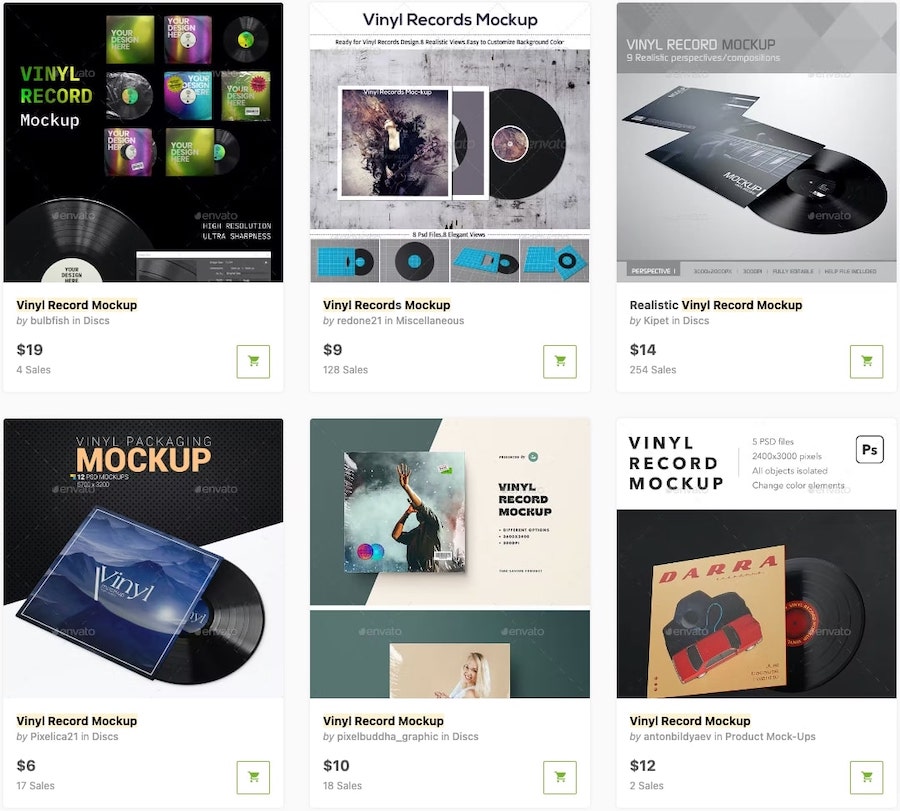 There were a few tools and sources that didn't quite make our top 8 but we think are still worth a mention:
Where to find free vinyl record mockup templates?
Related articles
Wrapping things up
So there you have it. 8 of the best vinyl mockup generators and sources.
We hope this article was helpful to you!
Enjoy creating! If you have any questions, comments or suggestions for other awesome vinyl mockup tools and sources that we might have missed, leave a comment below.