An offline banner (sometimes called a Video Player Banner) is a vital addition to help you grow your twitch channel. Let viewers know your streaming schedule, point them towards your social accounts and even take the opportunity to invite them to follow you!
A good banner will capture the attention of the viewer. It should use your brand colours and fonts as well as logos or any other imagery related to your channel. A good offline banner lets viewers know that you are serious about your content and that you've made your channel look professional.
Here are some Twitch offline banner size guidelines and tips.
But first, why use an offline banner maker?
Reason #1: It's affordable to create your banner
Reason #2: You don't need any design skills or experience
Reason #3: It's quick – you can create your banner in a few minutes
You can jump to a specific product if you want:
---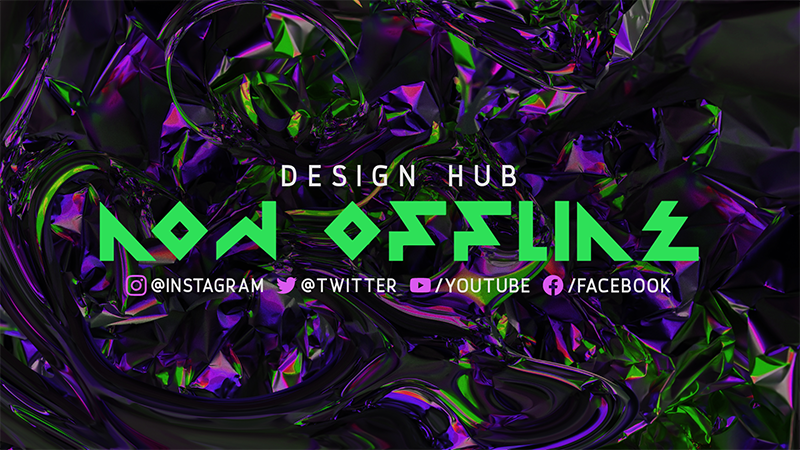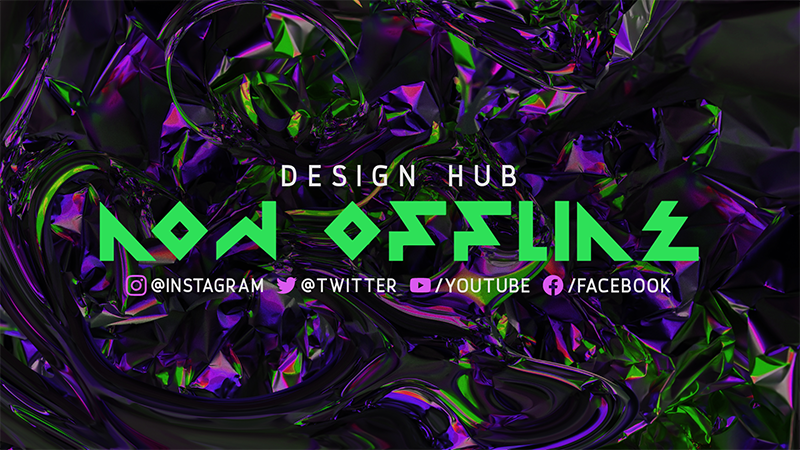 As with all their maker tools, Placeit provides an excellent option for designing an offline banner for Twitch. The site provides an excellent variety of different styles of templates, all easily customisable to suit your channels brand style and colour scheme.
Adding new graphics, texts or logos is as easy as clicking a button so it's easy to completely customise their already great base range of templates!
You can also create a huge range of other designs for your brand with Placeit including banners for your social platforms including Facebook gaming cover photos.
Best Features:
Over 70 offline banner base templates to choose from
Easy to navigate interface
Pricing:
$2.95 USD for a single design.
$14.95 USD for a monthly subscription
$99.95 USD for a yearly subscription (save 44% buying yearly!)
---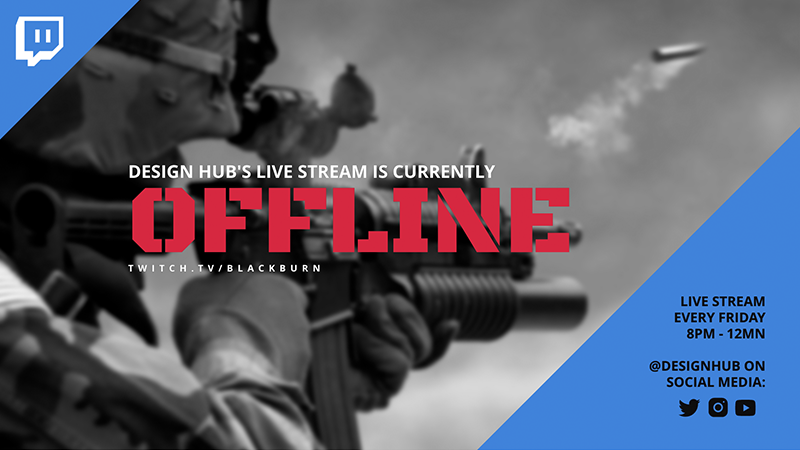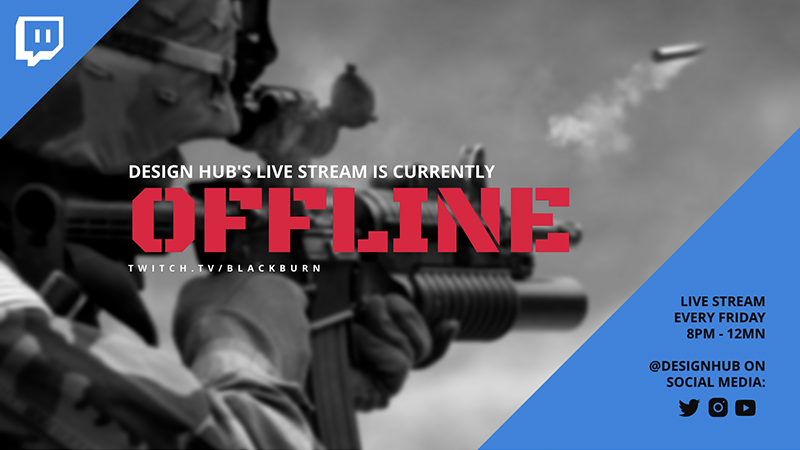 While Snappa has a good range of base templates to choose from, the tool really comes alive when you tap into its huge stock image library and start to customise the base templates.
An excellent grid and snap to grid system that's easily toggled on and off means you can quickly and easily align designs and manage the placement of items. A well stocked graphics section and easy to use effects panel makes this a great choice to create some on-brand video player banners.
Best Features:
Great range of stock image choices available
Lots of excellent keyword searchable icons and vector images
Pricing:
FREE up to 3 downloads per month.
$15 USD per month for a pro subscription with unlimited downloads plus extra features.
$120 USD per year for a pro subscription
---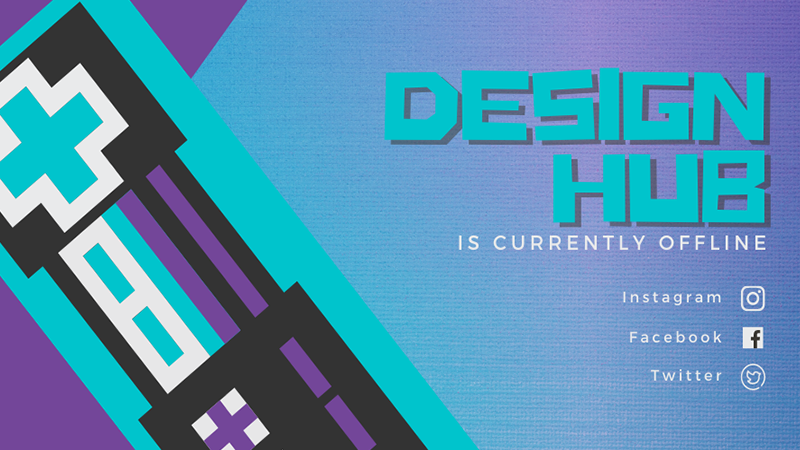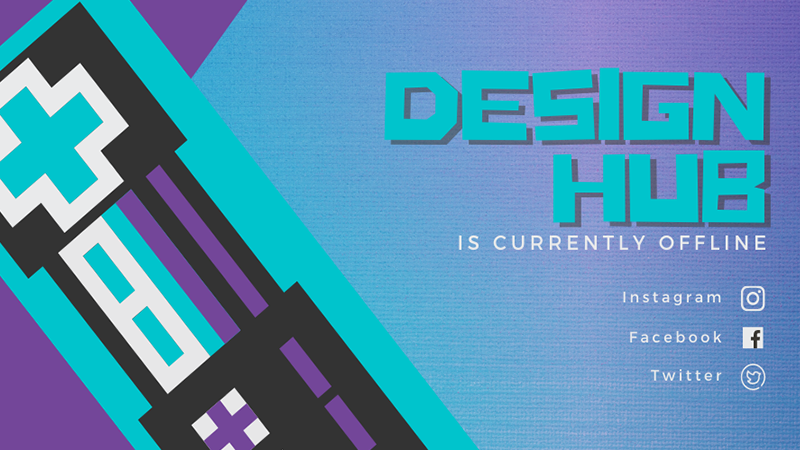 You can begin by selecting from a limited number of well-made base templates. But the options to tweak and modify the designs are endless. A great stock photos library is supported by an excellent elements tab that houses everything from grids and shapes to gradients, lines and a huge selection of icons.
The designer is very simply laid out and is very easy to navigate with all the buttons and adjustments you need directly accessible at the top of the frame. Canva pro elements introduced into the design require payment but there are also plenty of excellent free designs ready to be made in the tool.
Best Features:
Awesome collection of elements to spice up your designs with.
Ready-made text designs so you don't have to worry about laying out your type.
Pricing:
FREE – lots of options to try and download for free!
£8.99 GBP per month – if you want to use any Canva pro elements or images.
---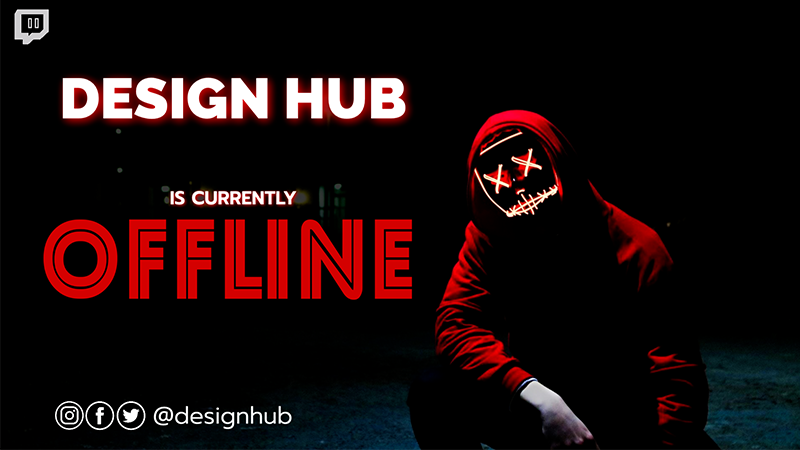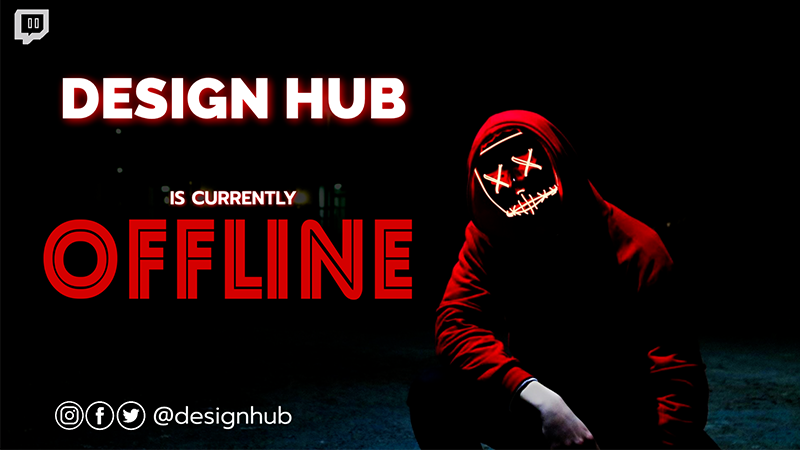 Media Modifier provides an excellent and varied array of base templates for twitch users to either use out the box or spend a bit of time using their online maker tweaking. The interface is easy to navigate with a good array of stock images and shapes available.
A cool feature of the editor is a unique draw option where users can choose from pencil, circle or spray options to create their own elements or shapes on the canvas. With the ability to then group and ungroup lines and circles from your newly created elements and alter opacities and colours, it's a very powerful addition!
Best Features:
Their unique draw option adds a whole new level of interactivity and ability to personalise your own designs.
Simple and easy to navigate layout.
Pricing:
$15 USD day ticket – unlimited access and downloads for 24 hours
$19 USD per month – rolling monthly subscription
$9 USD per month – annual subscription (save 53% on monthly subscription)
---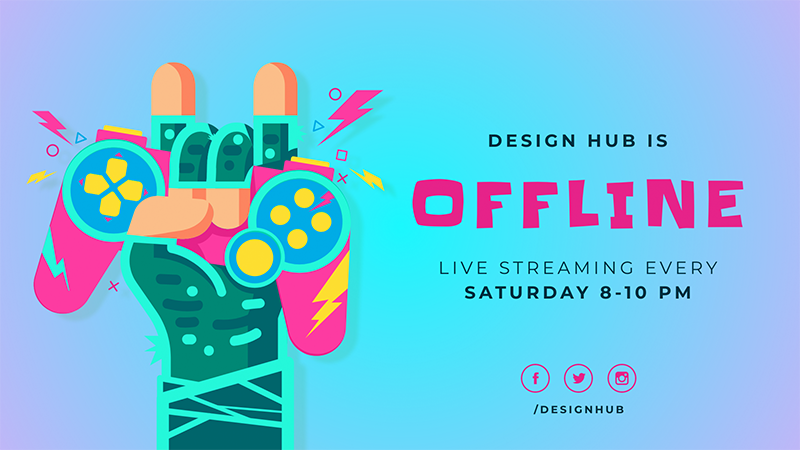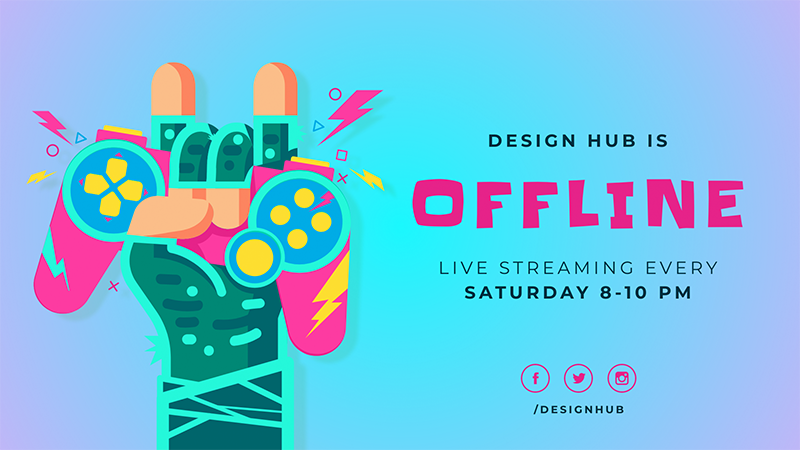 With some cracking base templates, BannerSnack's offline banner editor offers an excellent jumping off point for those wanting to spend a bit of time really making the banner their own, but equally the banners are good enough that by just adding in your colour scheme, you'll be good to go in no time.
The addition of a layers panel to the side of your page so you can see all the elements of your design with a quick glance is particularly useful as is the ruler and guides for planning and lining up elements in your design. Free stock images are limited however so this YouTube banner maker is better suited to those creators bringing their own pictures.
Best Features:
The layers panel to the side makes arranging your design a breeze.
Rulers and guides are very helpful in laying out your design.
Up to 10 free downloads without a premium subscription.
Pricing:
FREE 10 designs – export in jpg/png. Limited access to library.
$7 USD per month starter subscription
$18 USD per month pro subscription gives you access to increasing levels of features.
---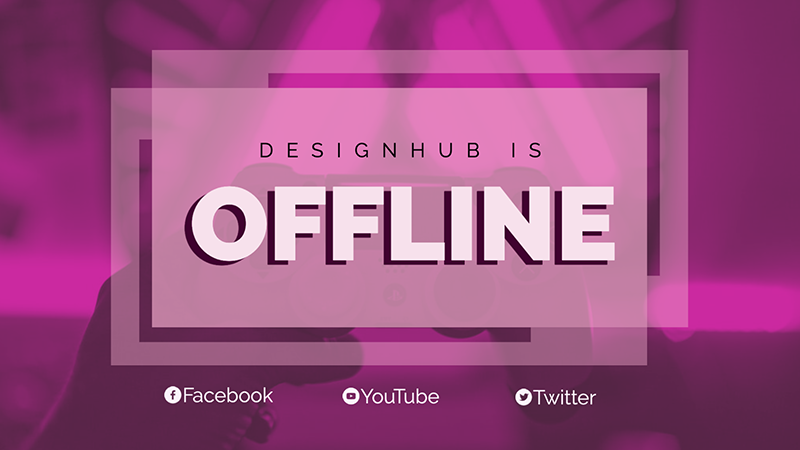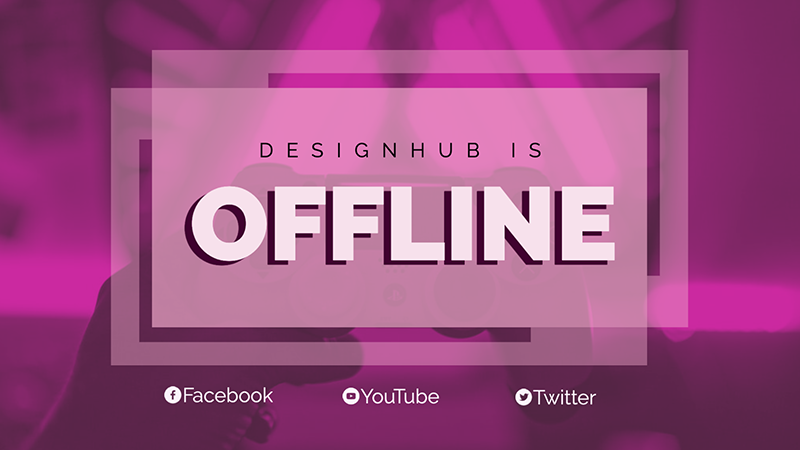 Express has a small selection of nice, simple templates you can use as a jumping-off point. With an excellent photo stock library as well as icons and a really powerful image effects editor, it's possible to create some really stunning designs.
The interface is slightly less intuitive than other designers on the list and it can take a bit longer to achieve the design you're happy with using Express than other designers. However, once you've mastered the basics, the possibilities are endless!
Best Features:
Powerful filters including great photo enhancer sliders
Amazing, well-tagged stock image library
Pricing:
FREE starter plan
$10.10 USD per month for an individual plan with much greater functionality.
---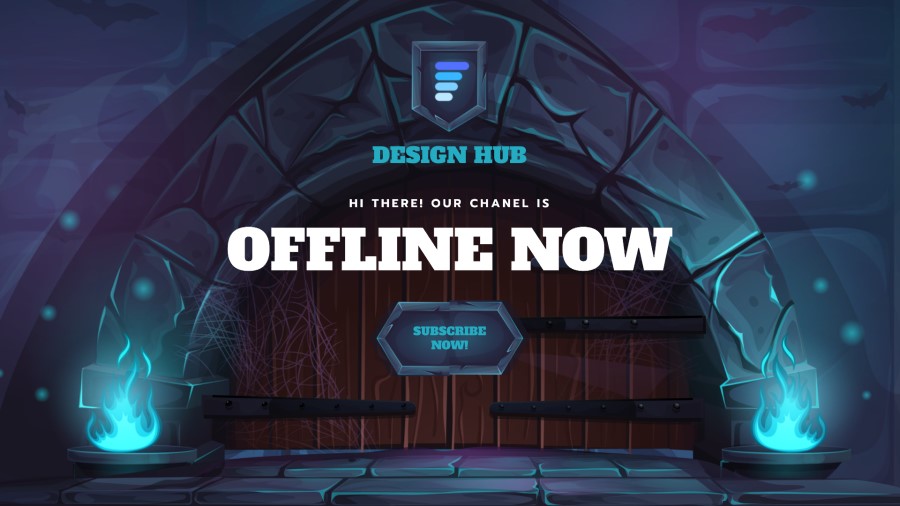 Crello has some good looking premade templates ready to go, though not as many as some of the other sites on this list. However, what's there is good quality and you can easily use their library of design elements to create quality offline banner designs.
Best Features:
High-quality offline banner templates
Very easy and quick to customize the templates to suit your brand
Pricing:
5 free templates per month
$7.99 per month
---
To conclude…
So there's 7 of the best Twitch Offline Banner Makers on the web.
If you're looking for an affordable option but still care about the quality of your offline banner, one of the tools on this list can help you create your perfect video player banner.
Enjoy creating! Oh, and if you have any questions, comments or have suggestions for other awesome offline banner makers, leave a comment below!