Having a great gaming logo can set you apart from other gamers out there and help you build a unique brand. But if you don't have any budget to spend can you get a good quality logo? Happily, the answer is yes.
Below are some of the best places online to find awesome free gaming logo designs.
We've ranked them in terms of the quality of the work and the value for money. However, everyone mentioned deserves their place on the list.
You can jump to a specific product if you want:
Let's get to the list.
---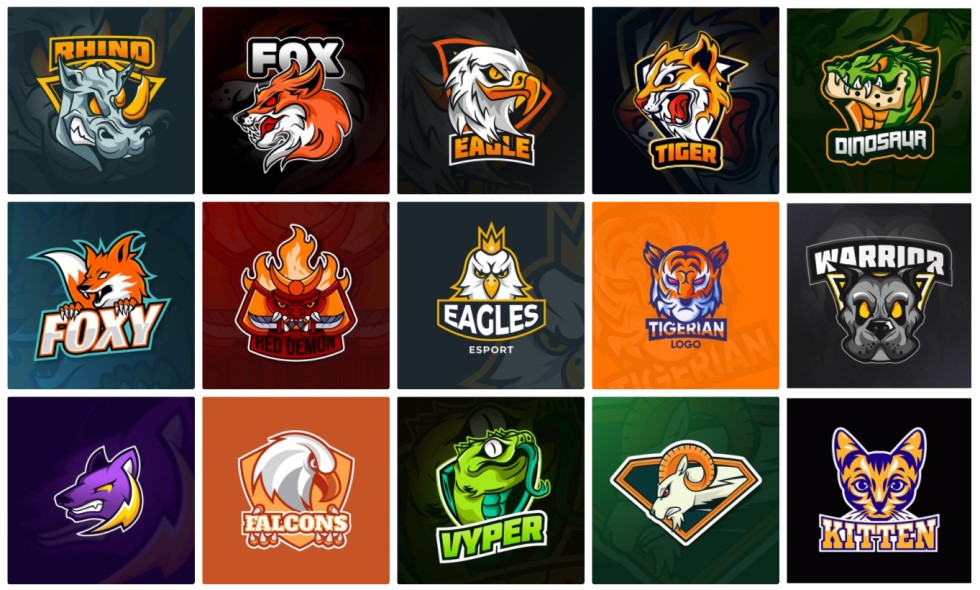 If you're looking for great quality free gaming logo templates, look no further than FreePik. It's a fantastic resource site for graphic designers that offers vector art, illustrations, photos, and much more.
They offer a good number of free gaming logos (including the ones you can see in the above picture). You can see use them for personal and commercial use if you correctly attribute the artist.
To edit their free gaming logo files you'll need vector editing software such as Adobe Illustrator.
They also recently launched their own online logo maker which currently doesn't have too many design options, but has a few logo templates for the gaming niche.
Other free stuff from FreePik:
---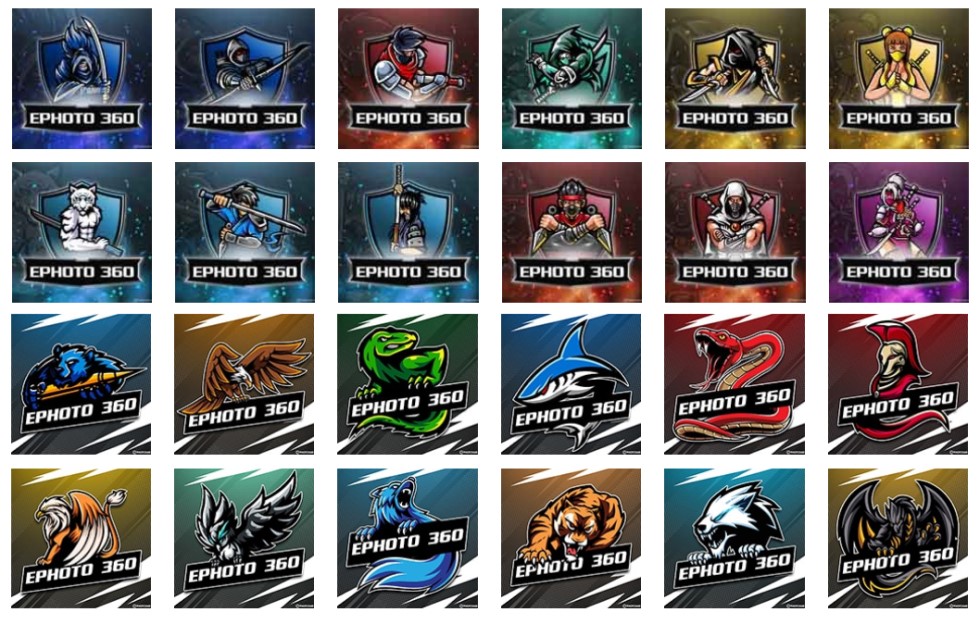 ePhoto360 is an online resource that has a huge large amount of free templates, generators, and tools to create various designs, including gaming logos.
They have a few different gaming logo generators on the site, each with a slightly different style, so it's worth checking out all of them to see if there's one that has the look you're going for. Here are some of the options:
The downside with their logo makers is that you can only really customize the text fields to include your brand/team name but they have some cool templates you can get for free.
Other free stuff from ePhoto360:
---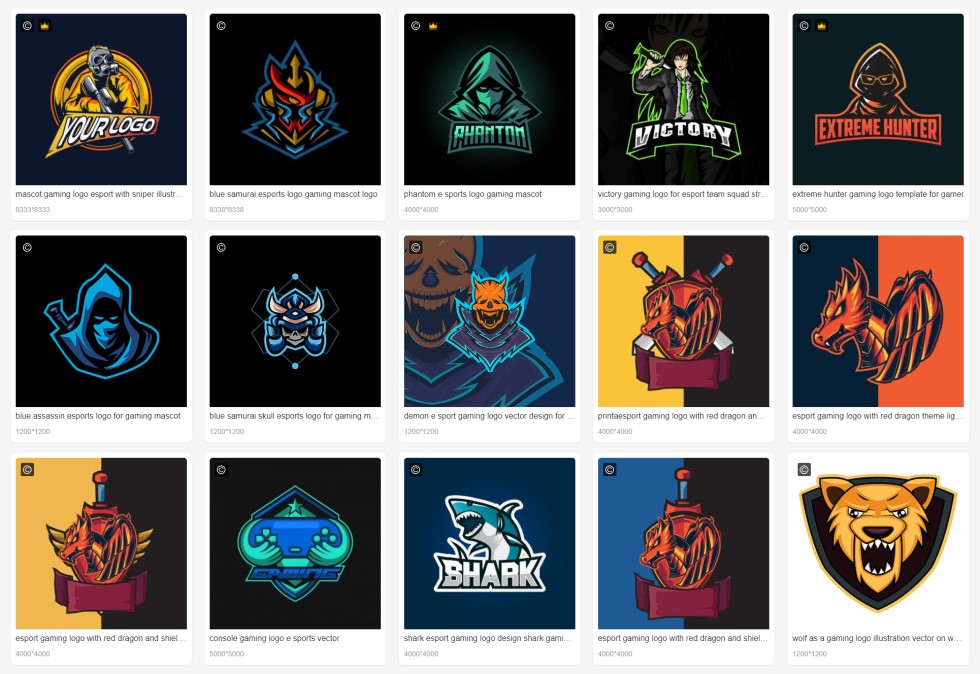 PNG Tree is a resource site that offers PNG images, background, illustrations, and much more. Their offering includes gaming logo templates, a good number of which are free!
There are plenty of good quality gaming logo designs you can get for free from the site.
You can download 2 free items per day from PNG Tree but are only able to download the PNG versions of the templates (not the EPS file). Also, you'll need to give the artist attribution for any templates you download and use.
Other free stuff from PNG Tree:
---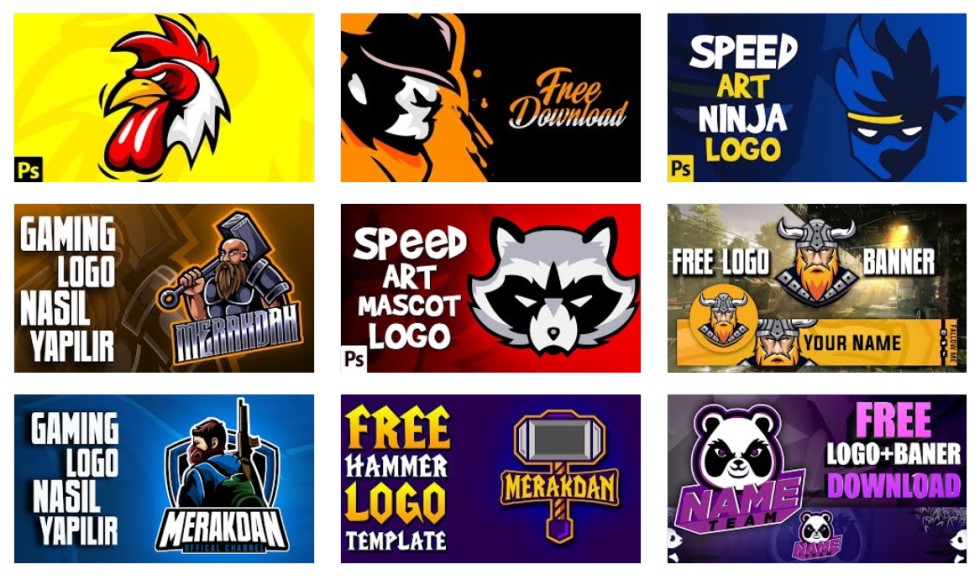 Velosofy is a free resource curation site, where creators publish their templates (such as video intros, lower thirds, thumbnails, and logos) and visitors to the site can download the assets for free!
Velosofy has a section for free logo files, most of which are gaming-focused templates. So, if you're after some quality free gaming logos you should definitely check out the site.
Other free stuff on Velosofy:
---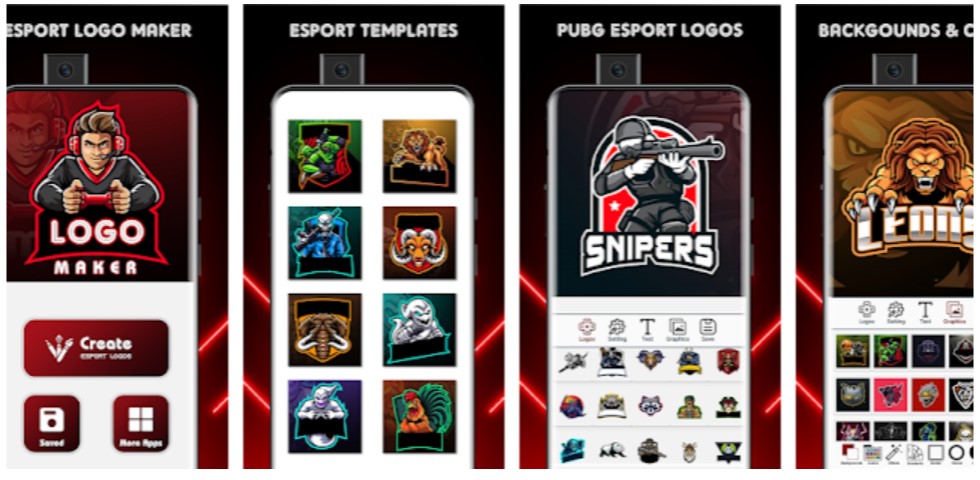 If you're looking to create some free gaming logos from your mobile phone there are quite a few logo maker apps you can use, whether you're on an Android or Apple device.
There are quite a few options but here are a few options we recommend:
These apps let you choose a logo template you like, modify it to your liking (text, colours, etc.) and download it for free!
---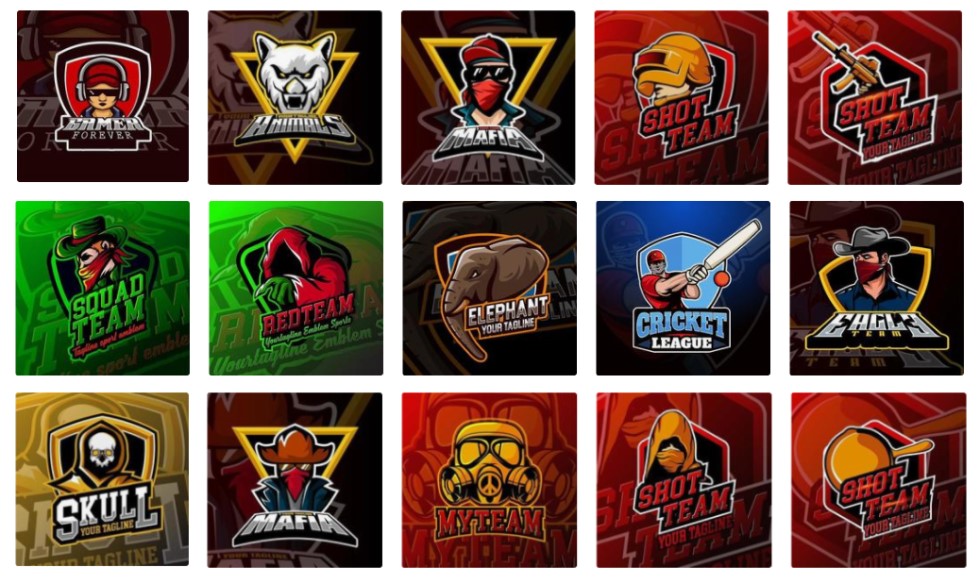 Vecteezy is a vector graphic design and photo community where people can find lots of free vectors, clipart, vector art, design templates, and illustrations.
Part of their offering is free gaming logo templates, many of which are good quality and can be used with proper attribution.
The file you get when you download a logo from Vecteezy includes JPG and EPS versions of the logo file so if you want to make any customizations to the logo you'll need to know how to use vector editing software such as Adobe Illustrator.
What else Placeit offers:
---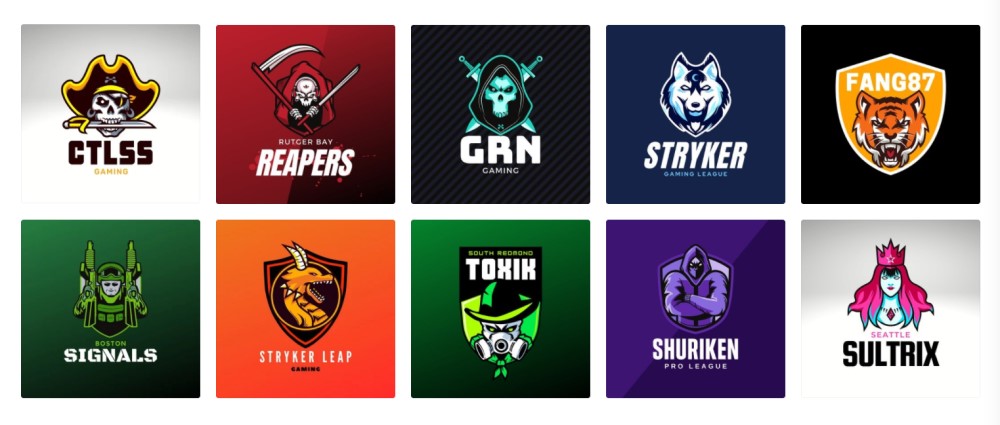 You've likely heard of Canva and the fact you can create free designs with the tool, but what you maybe didn't know is that you can create some awesome free gaming logos too!
Their logo maker is very easy to use and most definitely one of the best around in terms of the logo quality, including many of the free templates. There's barely any learning curve at all, and it simple to customize many aspects of the logo.
Unfortunately, there are currently a couple of downsides. There only a limited amount of gaming logo templates at this time (but hopefully they will add more!). Also, you can't download images with a transparent background for free, but you can use a tool like Kapwing to remove the image background though!
Other free stuff Canva offers:
---
#8 Other good options for Gaming logos: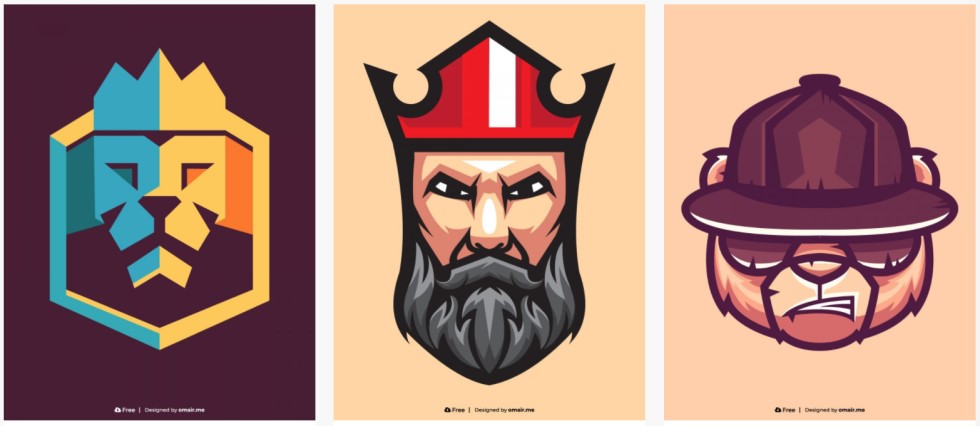 ---
To conclude…
So there you have it, 7+ places to find the best free gaming logos (and some extra options).
The list includes some different options (gaming logo makers, design communities, mobile apps, etc.), so we're sure you'll find something that has what you're looking for.
Good luck finding (or making) an awesome free gaming logo! Oh, and if you have any questions, comments, or have suggestions for other awesome free gaming logo sources, leave a comment below!