If you're looking for sites like Renderforest then you've come to the right place.
We've sorted the best Renderforest alternatives by category so you can easily find another similar product that has the tools and templates you're looking for.
We've even included a few free alternatives in case you're on a very tight budget.
---
Click a link below to jump to a specific category of alternative sites:
---
10 best overall Renderforest alternatives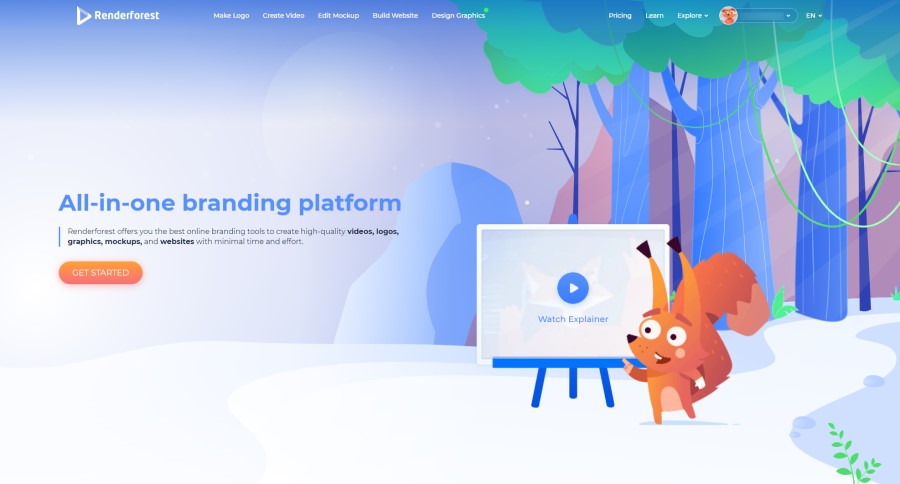 Renderforest has plenty to offer including video creation, website creation, a logo maker, mockup generator, and online graphic designer.
There aren't too many other online platforms that offer the same range of features and tools.
Below we've listed the 10 best tools that we feel cover many of the same features available in Renderforest with the best overall alternatives being Placeit and Canva:
Renderforest alternatives for video creation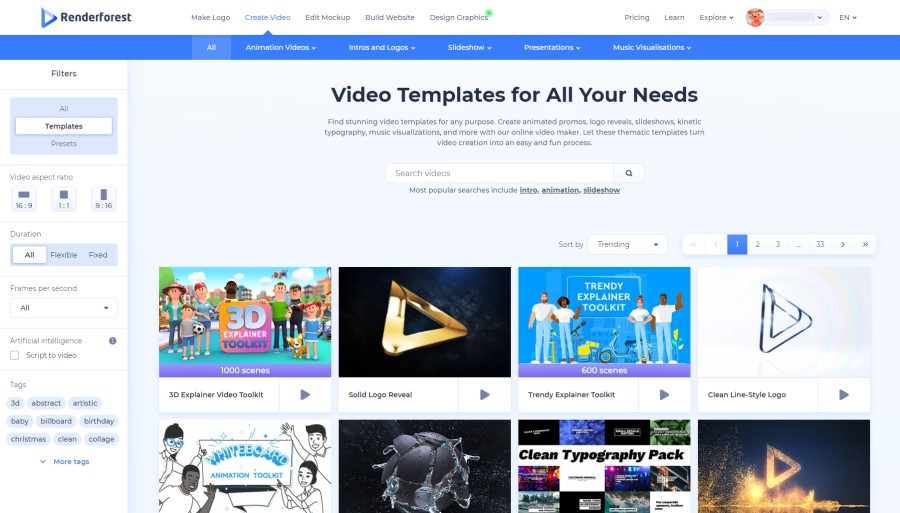 There are plenty of online video makers available these days. Whether you're looking to create video intros, slideshows, or animations Renderforest (and similar sites) can help you do this quickly and with no video editing experience required.
When it comes to video creation, Renderforest is a good tool but there are also some high-quality alternatives:
Renderforest alternatives for website creation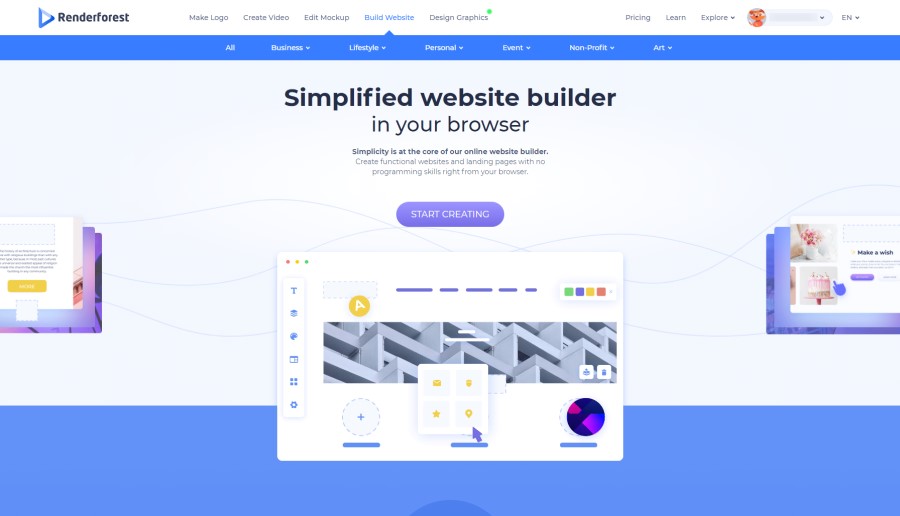 If you're wanting to create your own website but don't have the programming knowledge or skills to create your own from scratch then Renderforest's website builder could be a great option for you.
Their browser-based drag and drop website maker makes it incredibly easy for anyone to quickly and easily create their own site, and they even offer a solid range of premade templates you can utilize to make the process even faster.
There are some fantastic alternatives to consider when it comes to making your own website, many of which are a bit more established and popular than Renderforest's tool:
Renderforest alternatives for logos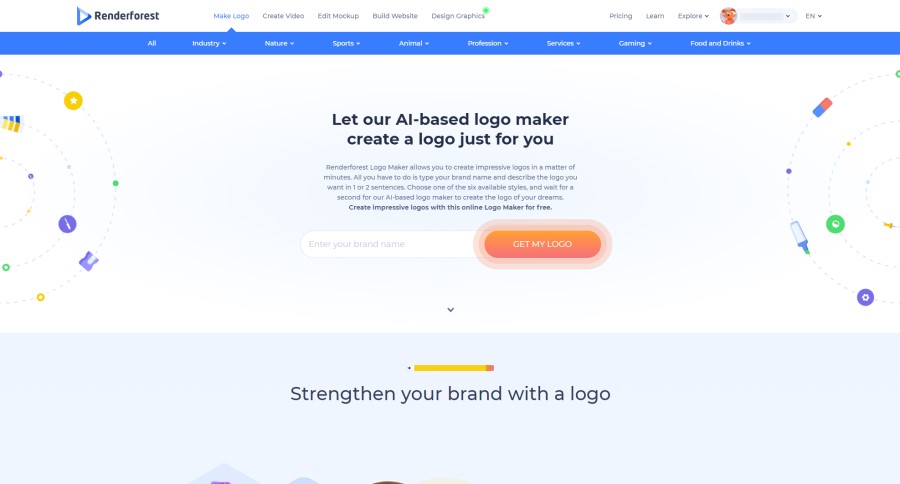 If you're considering using a logo maker to create your own logo then Renderforest is a solid option.
Their logo maker is extremely easy to use and allows to create a good-looking logo in no time at all.
There are some better alternatives to consider when it comes to making a logo for your brand, some of which have even have some free templates:
Renderforest alternatives for mockups
Renderforest recently launched their very own mockup generator which has a good range of apparel, device, signage, and book mockups, as well as templates in a few other categories.
However, if you're after more options when it comes to online mockup creation, there are some incredible alternatives:
Free alternatives:
Renderforest alternatives for graphic design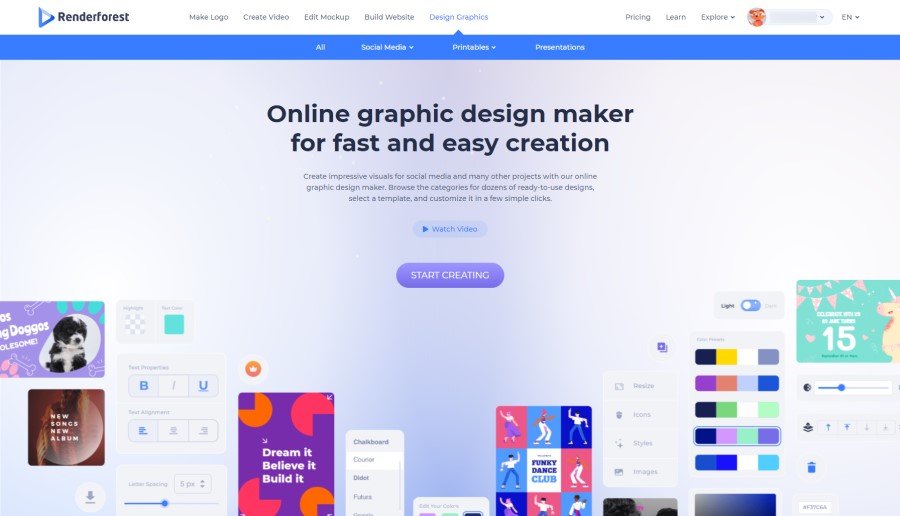 The world of online graphic design tools has exploded in recent years with more and more products launching all the time.
If you're looking to create designs for social media, banner ads, YouTube designs (thumbnails, banners, end screens), posters, and much more you can do it easily in your browser using an online graphic design tool.
Renderforest's range of templates mostly focuses on social media and printables so if you're looking for graphic design tools with a broader range of templates there are plenty to choose from:
To conclude…
So, there you have it. 57 awesome Renderforest alternatives.
There aren't too many sites like Renderforest that have the same mix of tools and templates. However, for specific categories, there are plenty of high-quality alternatives.
Enjoy creating! Oh, and if you have any questions, comments, or have suggestions for other awesome sites like Renderforest, leave a comment below!