Online designers are great, but if you have access to photoshop along with the skills to use it, you can dive deep and customize a PSD banner template to a level not available on any browser-based maker.
We've taken the time to find and rank five of the best sites that provide amazing YouTube PSD banner templates for you, so all you need to do is log on, browse the amazing designs available then dive into photoshop, and really make the design your own!
All these sites offer a huge variety of premium PSD Channel art templates at an affordable price, but in case your budget is tight, we've also included a 100% free options.
Why use a PSD template?
Reason #1: It's more customizable than online maker options
Reason #2: You can use the template as a starting point to create something unique
Reason #3: Easy to make small changes as many times as you need
---
You can jump to a specific product if you want:
Let's get to the list…
---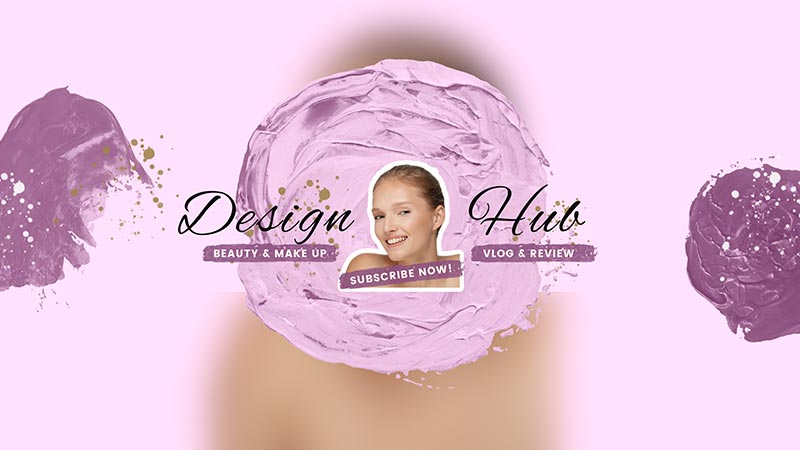 Envato Elements is a great site to use for a whole host of things you'll need for your YouTube channel, including thumbnail templates and a great music selection. But it's variety of YouTube PSD thumbnail art is particularly top level.
A huge selection of different options are available, tailored for an assortment of the most popular niches on YouTube. Fashion, vlogging, gaming and kids content are all well represented, in addition to a number of catch-all options for the more niche channels.
All the design work is of an amazingly high standard and takes into account YouTubes sizing guidelines. The files provided are also well-segmented and colour coded which makes making alterations in photoshop a breeze. A great tool for YouTube channels of all types.
A design we customized:

Pricing:
FREE – A free account lets you download up to 12 free files a month
€14.50/m – gives you unlimited access to everything available on the site.
What we like:
A huge variety of options for different niches, including often-overlooked children's channels.
Easy to navigate PSD files which means making changes is a breeze.
Envato Elements is an excellent resource for high quality YouTube channel art PSDs. The navigation feature could maybe be further refined so you could view the options by niche, but with just a little searching you're sure to find a design you love.
---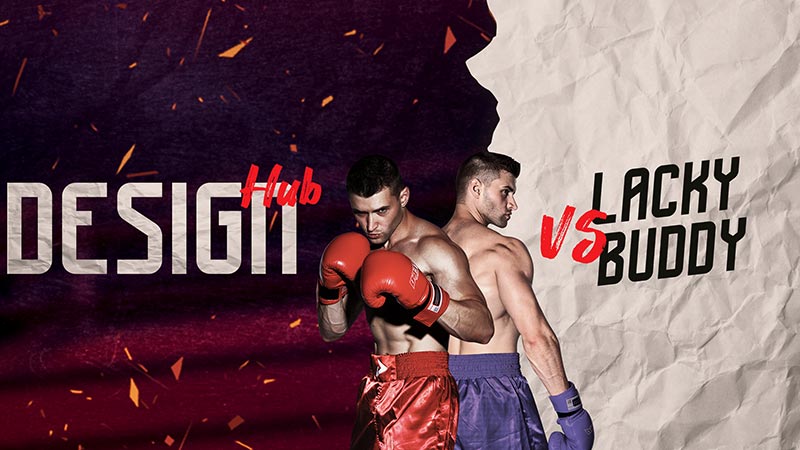 The quality and variety of options for great PSD YouTube channel art available on Elegant Flyer are incredible. They also pride themselves on constantly adding more and more designs daily. At the time of writing there are 260 designs to choose from, and with more added each day, you're guaranteed to find a design you love in the options available.
The layout of the site is also particularly appealing, with the thumbnails for each design showing you how they will look on each of the TV, desktop and mobile versions of YouTube. Giving you a quick overview of your channels potential visual style on all platforms.
Despite showing so much, the browse feature isn't overwhelming and it's very easy to scroll through the options available to you. When you factor in the information that so many of the options are also free to download and use, Elegant flyer is a must-visit resource for YouTube Channel art PSDs.
A design we customized:

Pricing:
FREE – A wealth of great free options to choose from
$2.99 – For a download of an individual premium design
$35 – For a yearly membership (which is equal to only $0.09 per day
What we like:
Great presentation, you can see how the designs look on all platforms.
Unbelievable quality design with so many free options included.
Overall, Elegant Flyer's channel art PSDs are an awesome addition to the list. Not only is there a huge number of high quality designs available, a great number of them are free!
---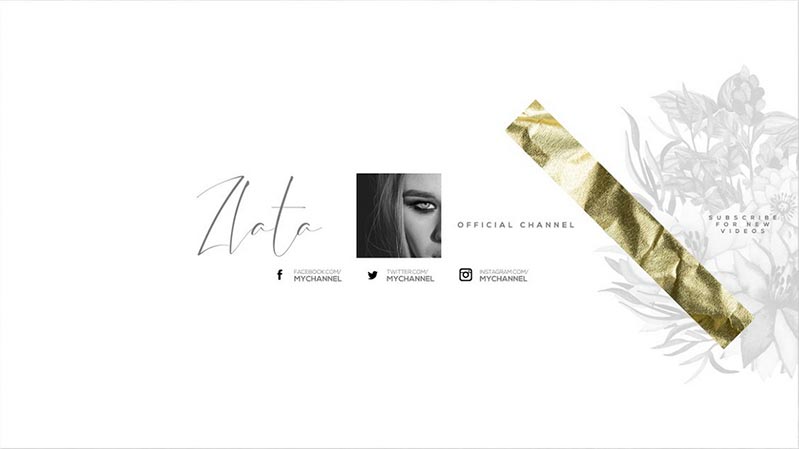 Creative Market provides a great range of different channel banner packs available for download. If you plan on periodically cycling through different banner designs to keep your channel fresh, but want to make sure they are all in a complementary style, this could be the option for you.
All the designs are exceptionally high quality and individually priced so you might find the design of your dreams at the price of your dreams. Creative Market also offers a credit purchase scheme where you can buy packs of credit for use on the site and depending on the amount spent, receive additional dollars added to your purchase.
A design we customized:

Pricing:
All designs are individually priced, ranging from $3 to $14
Credit packs available – from $25 to $500 (where you get a $60 bonus)
What we like:
Easy to navigate search function with filters for format and price
Credit packs with increasingly big dollar rewards
Creative Market has some amazing designs to choose from. It does sit at the higher price point tough so you'll be paying a little more than on other sites for that extra quality.
---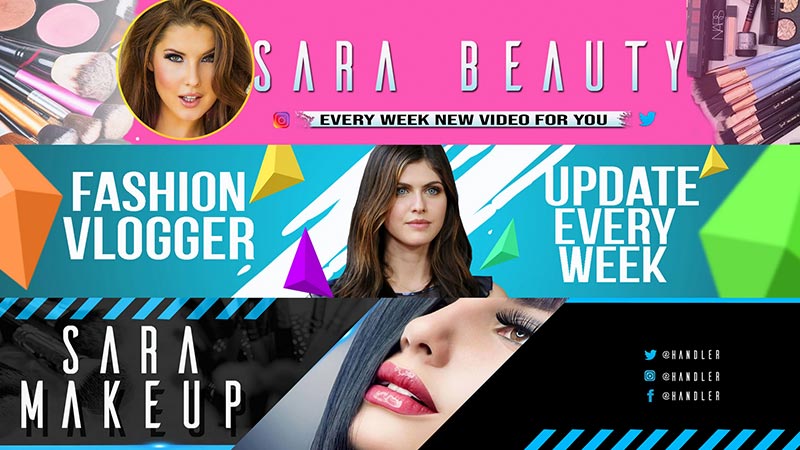 Fiverr is a great option for creators with a very specific vision for their YouTube channel art. For those of you who don't know, Fiverr previews the work of freelance design talent who will then create custom designs based on a brief you supply.
One of the big appeals of a bespoke design from Fiverr is that you'll never run the risk of another YouTube channel having the same Channel art as you. All the designs are bespoke and created to spec by the talent on the site. Make sure and confirm with your chosen designer that you will receive the source PSD file as part of the payment before confirming your purchase.
There are some amazing creative talents that can be accessed through fiver. Prices vary per freelancer but the sheer number of options available, offering such a variety of different styles means you are sure to find someone who can create the banner you want at a price that works for you.
More examples of designs on Fiverr: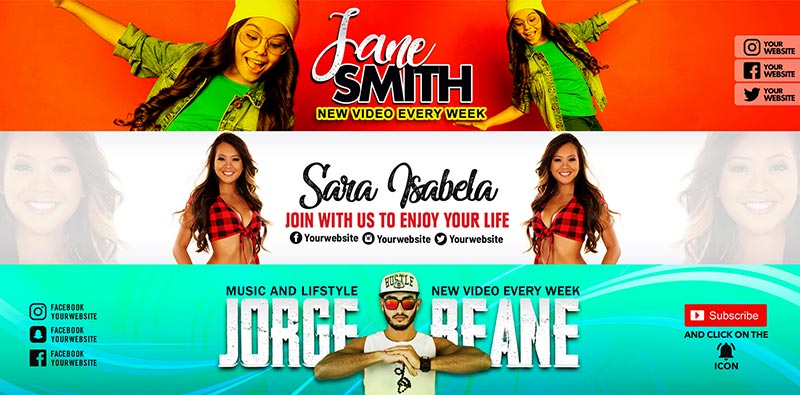 Pricing:
Pricing varies from designer to designer with many offering different packages with extra options and outputs with many starting as low as £3.94
What we like:
Bespoke designs made to your specification means you can get exactly the banner you want
An original banner means there's no risk another channel with having the same design
Fiverr provides you with the option to commission bespoke channel art for your YouTube page. While the benefits are that you can really dial in the style of your banner, the downside is it will likely cost more for a single design than other sites. You have to decide if the extra money is worth it.
---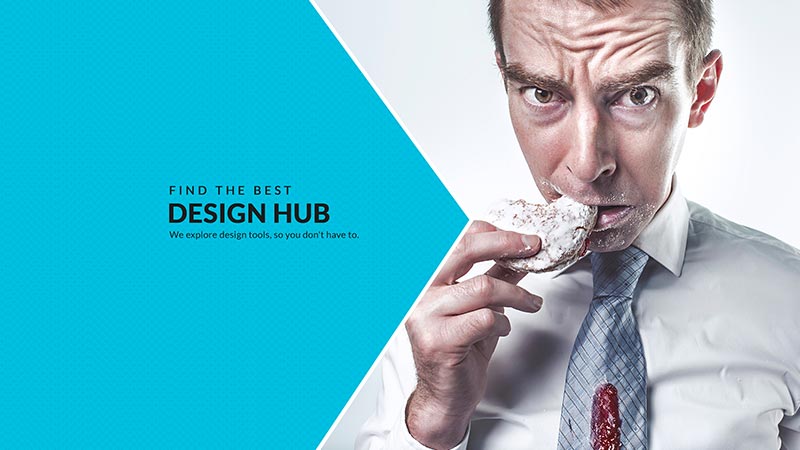 We know some of you may be working on a budget, so in addition to the free options available in Elegant flyer, we wanted to provide another completely free option for you to use. Template.net has some excellent free banner options to choose from for some of YouTube's most popular niches.
Some of the designs are a little busy or include information that might not be best added to your YouTube banner, so these might take a little more work in Photoshop to get them where you want them. But they're free, and they're a great starting point for customizing with your own colours and images to end up with a high-quality banner for your channel.
A design we customized:

Pricing:
FREE – download and customize to your heart's content.
What we like:
It's completely free, what's better than that!?
A good variety of layouts and styles ready to customize.
For anyone not wanting to spend any cash on their Chanel Art PSDs, Template.net is a good option to use. The designs are quite basic though so you'll have to put a bit of work into jazzing them up.
---
To conclude…
Buying a PSD YouTube Banner Template is the ideal option for anyone with the skills to go in and make the changes they want to make.
They're more customizable than online creators and you can return to make as many changes as you need without any additional cost once you have the file.
Enjoy creating! Oh, and if you have any questions, comments, or have suggestions for other sites that offer amazing PSD templates, leave a comment below!